The Bruins hosted the Sun Devils on Friday evening in Pauley Pavilion. With the win, UCLA extended its record to 8-2 in conference play, ranking third below Stanford and Arizona.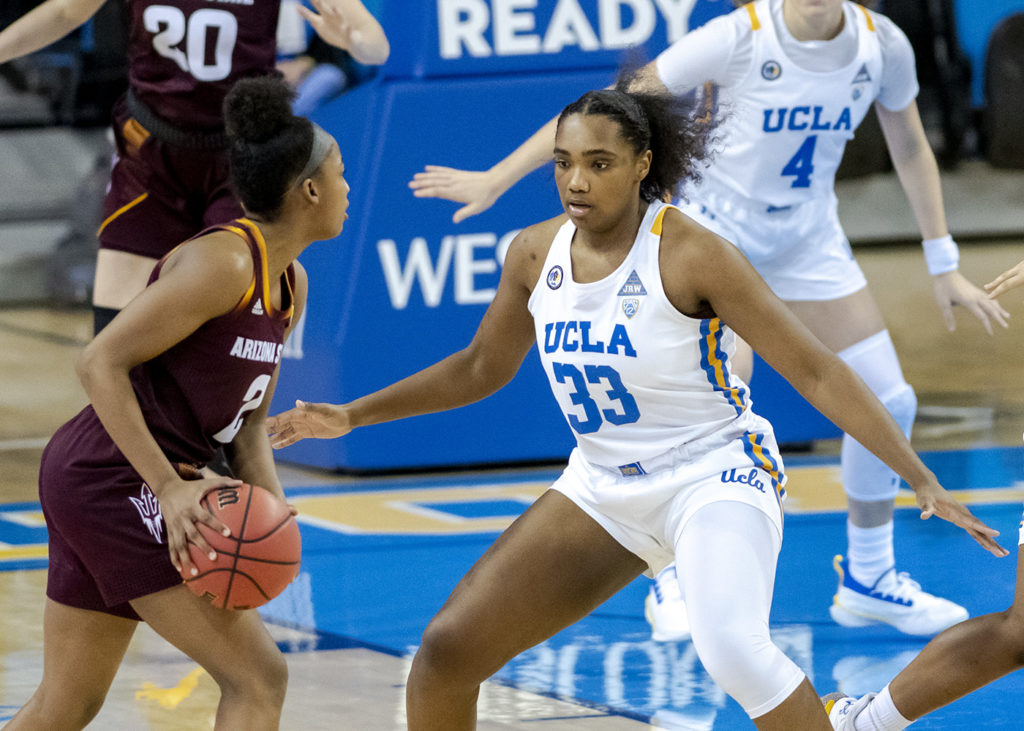 Senior forward Lauryn Miller plays defense against Arizona State freshman Jaddan Simmons.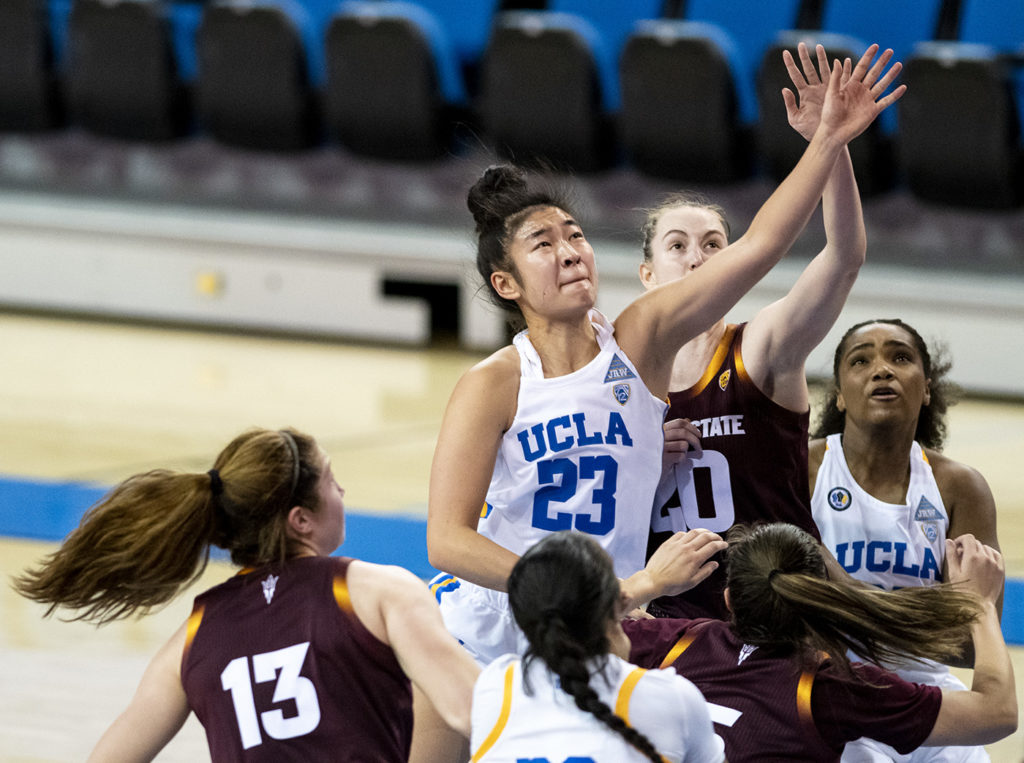 Redshirt senior guard Natalie Chou reaches for an offensive rebound near the end of the first quarter. Chou finished the game with six points.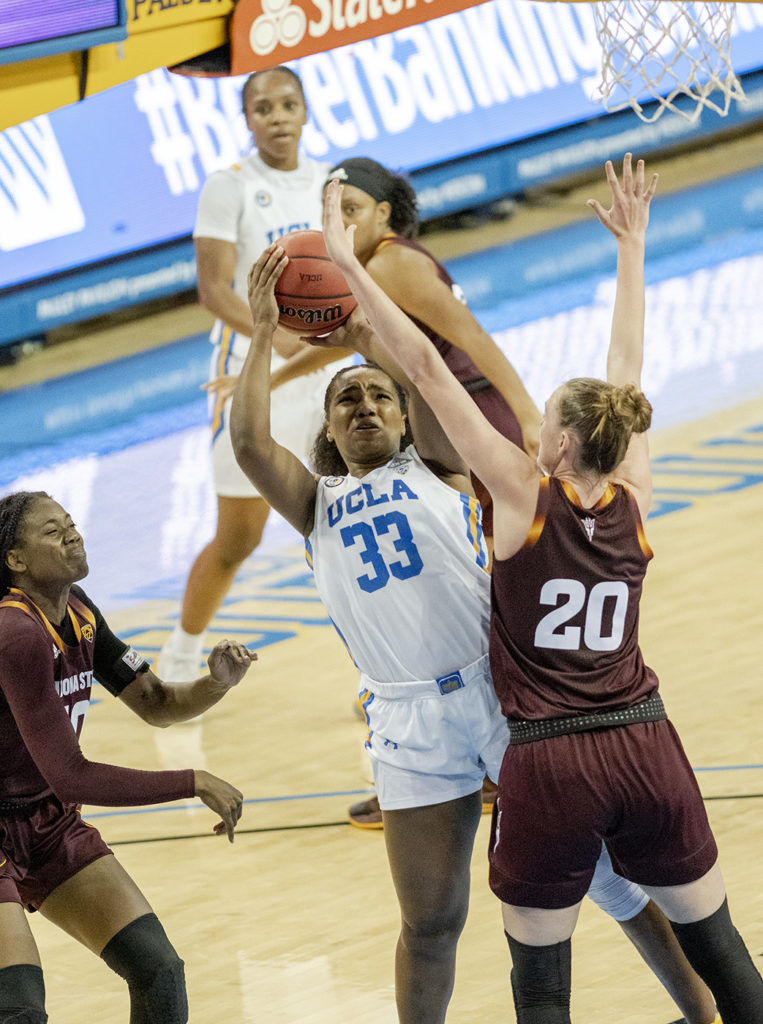 Miller goes up for a jumper against Arizona State forward Katelyn Levings during the second quarter.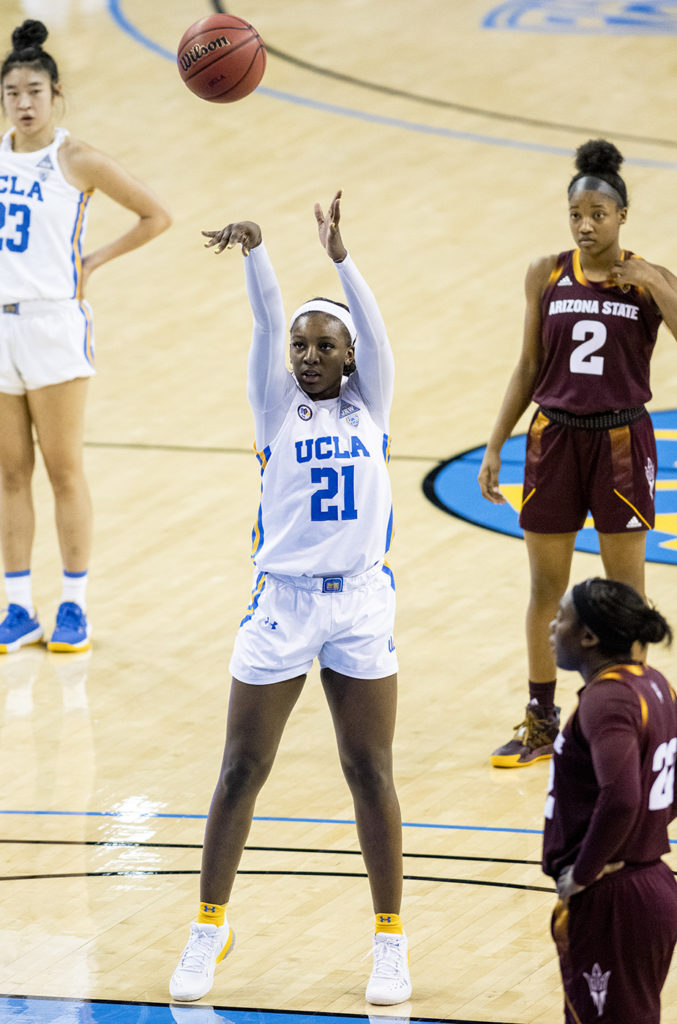 Senior forward Michaela Onyenwere drains a free throw for UCLA during the third quarter. The Bruins were tied 40-40 going into the fourth quarter, securing a three-point lead in the final minutes of the game.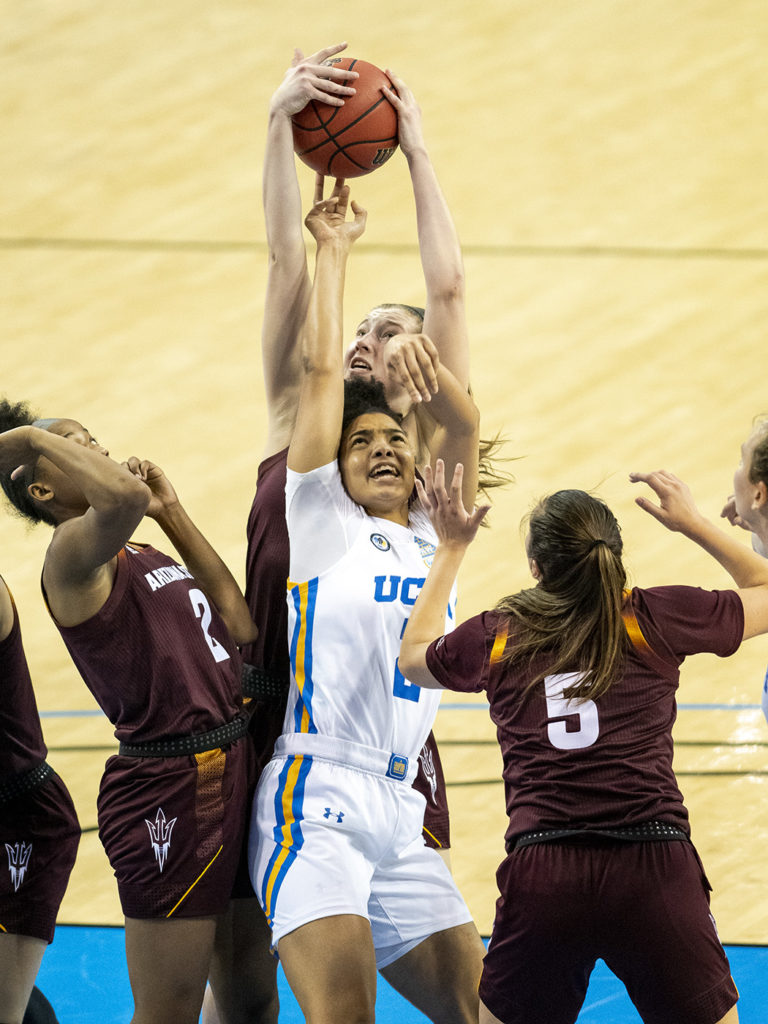 Freshman guard Dominique Darius goes up for the rebound.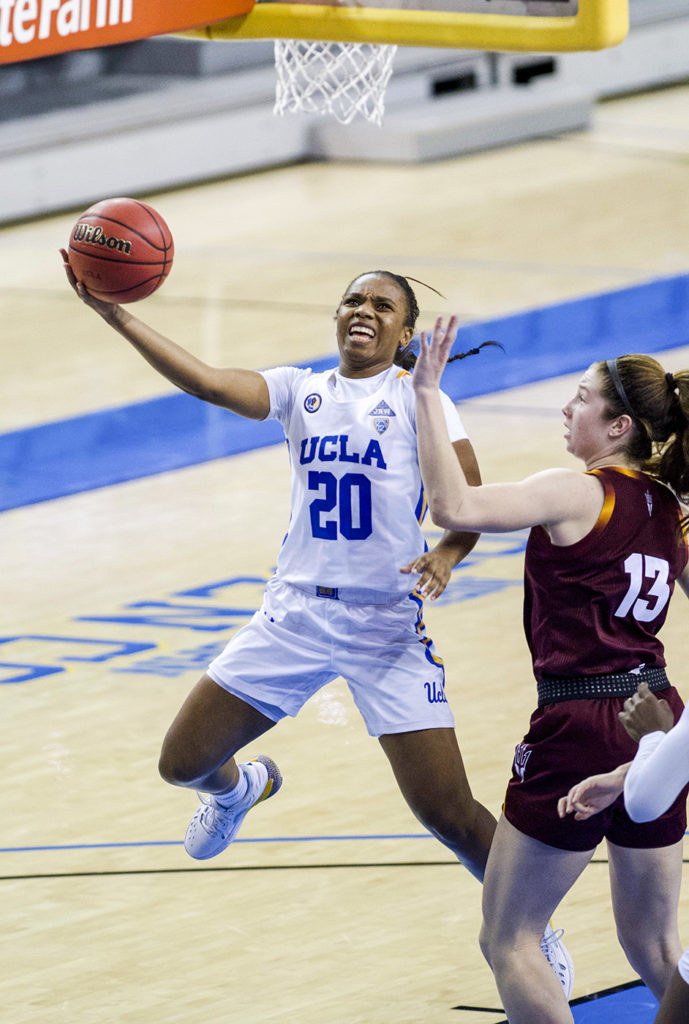 Sophomore guard Charisma Osborne fights for a layup. She was the game's leading scorer with 27 points.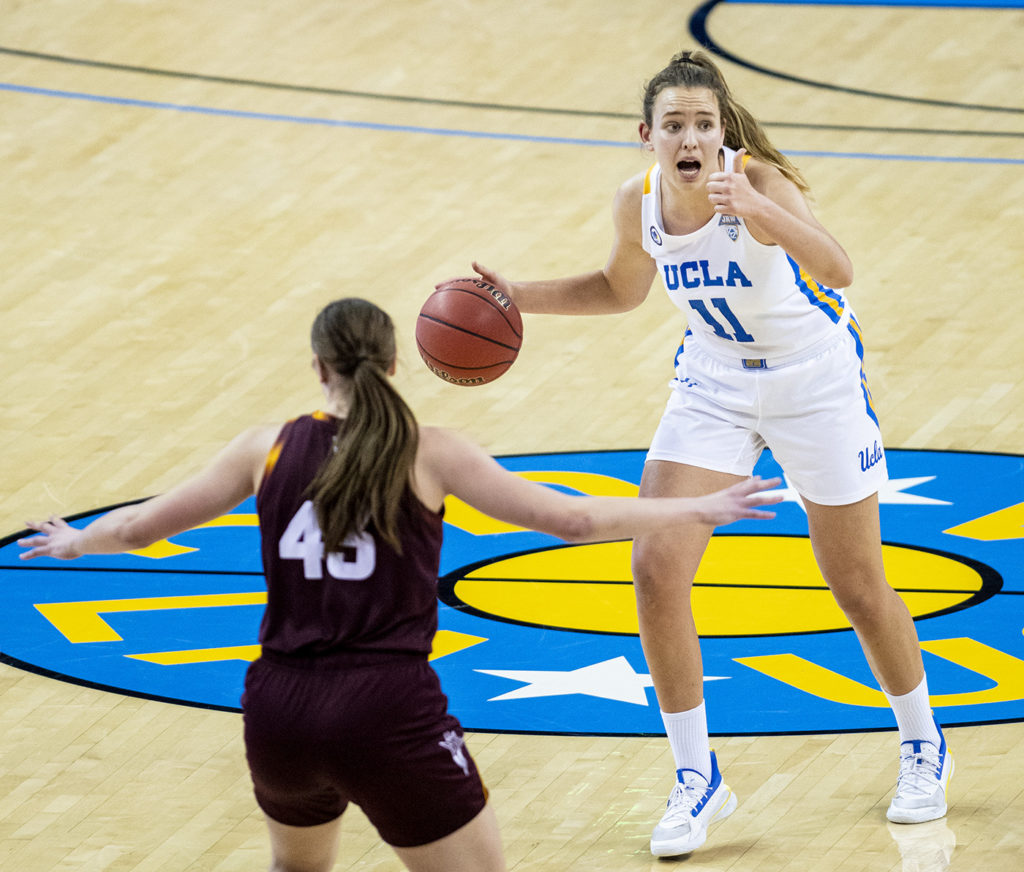 Freshman forward Emily Bessoir dribbles the ball across the half-court line, putting her thumb up in the air to initiate a play. Bessoir came off the bench to score 12 points, including a 3-point field goal that extended UCLA's lead with 27 seconds left in the game.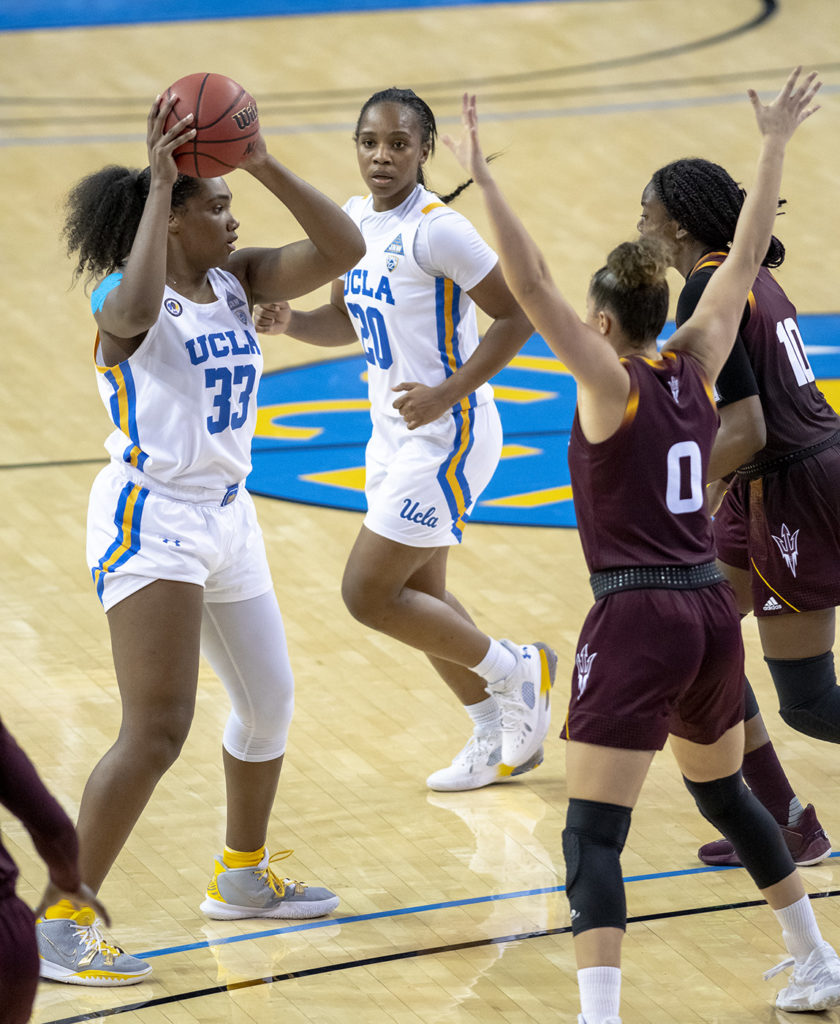 Miller and Osborne coordinate on a play to move the ball across the court during the fourth quarter.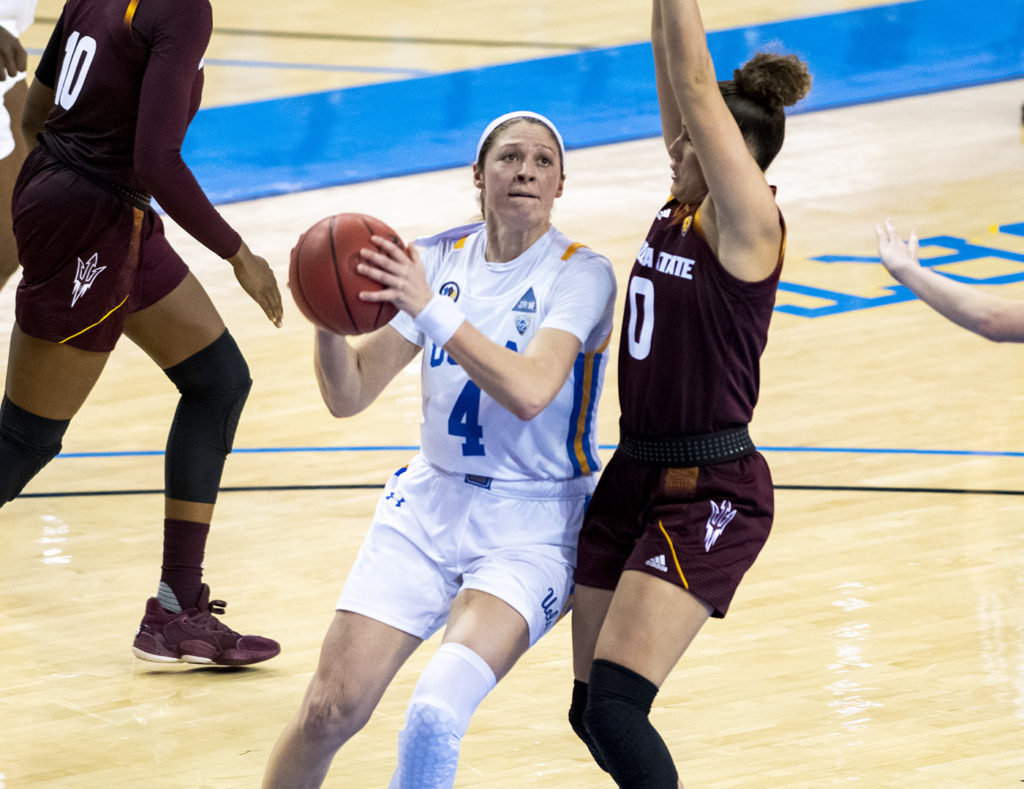 Redshirt junior guard Lindsey Corsaro charges toward Arizona State's basket for a layup.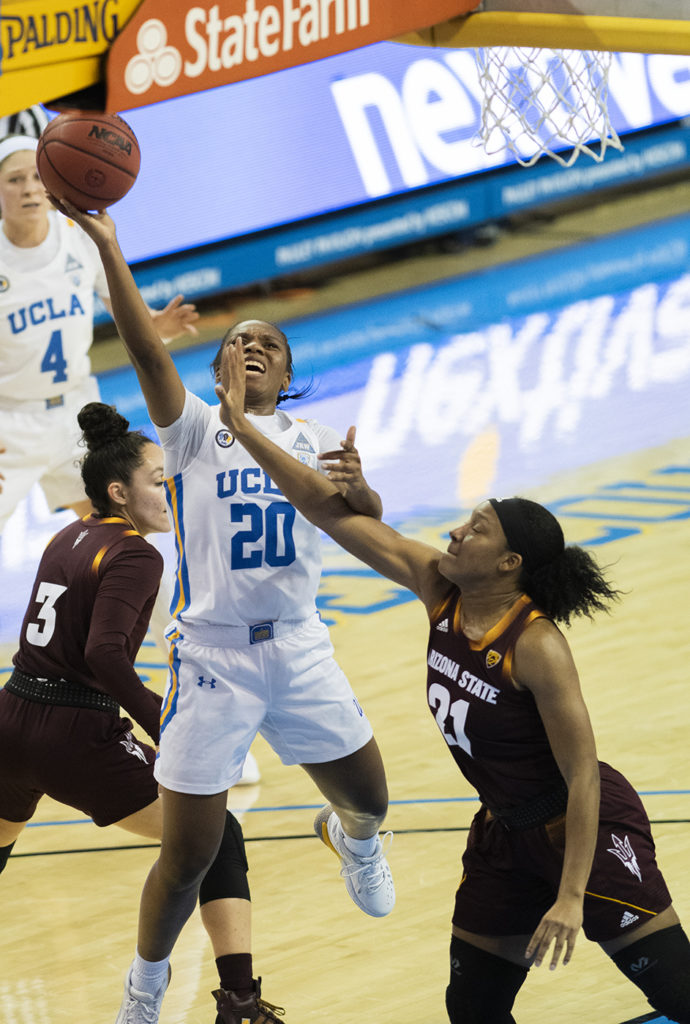 Osborne puts up a layup over the outstretched hand of Arizona State guard Sydnei Caldwell.