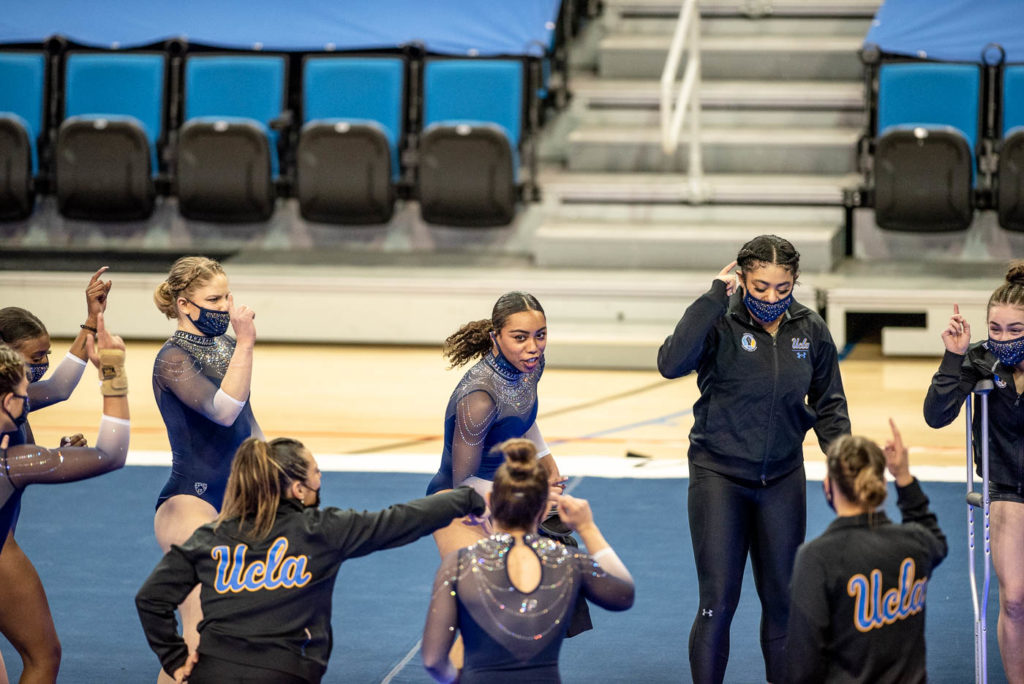 The Bruin gymnasts cheer to boost morale before the start of the meet.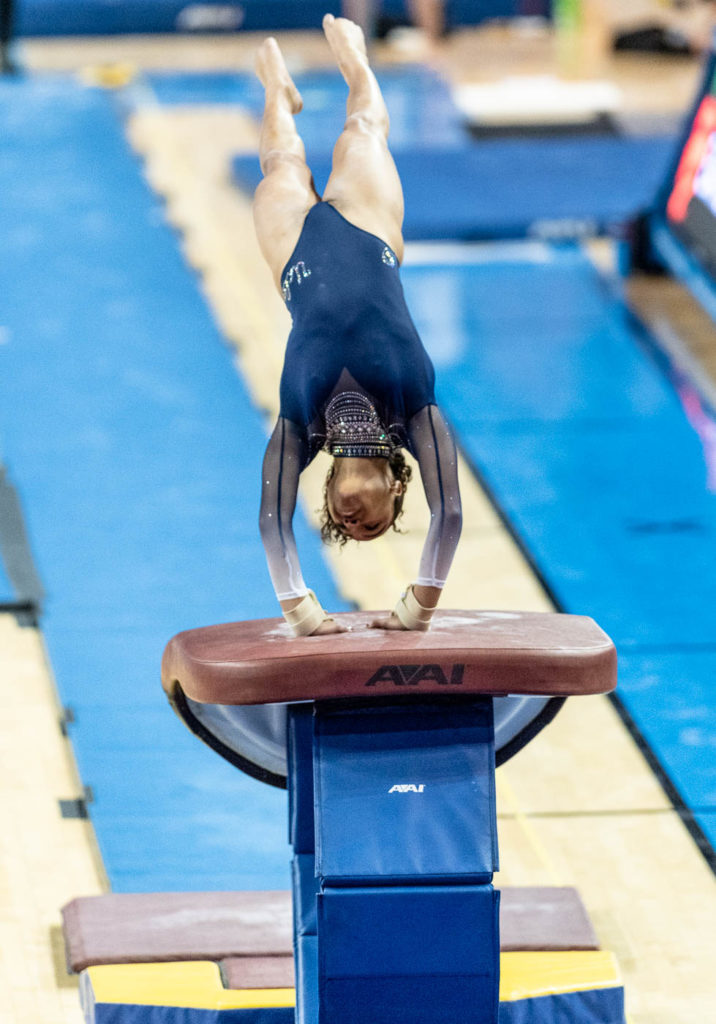 Junior Margzetta Frazier catapults herself over the vault, on which she scored a 9.725.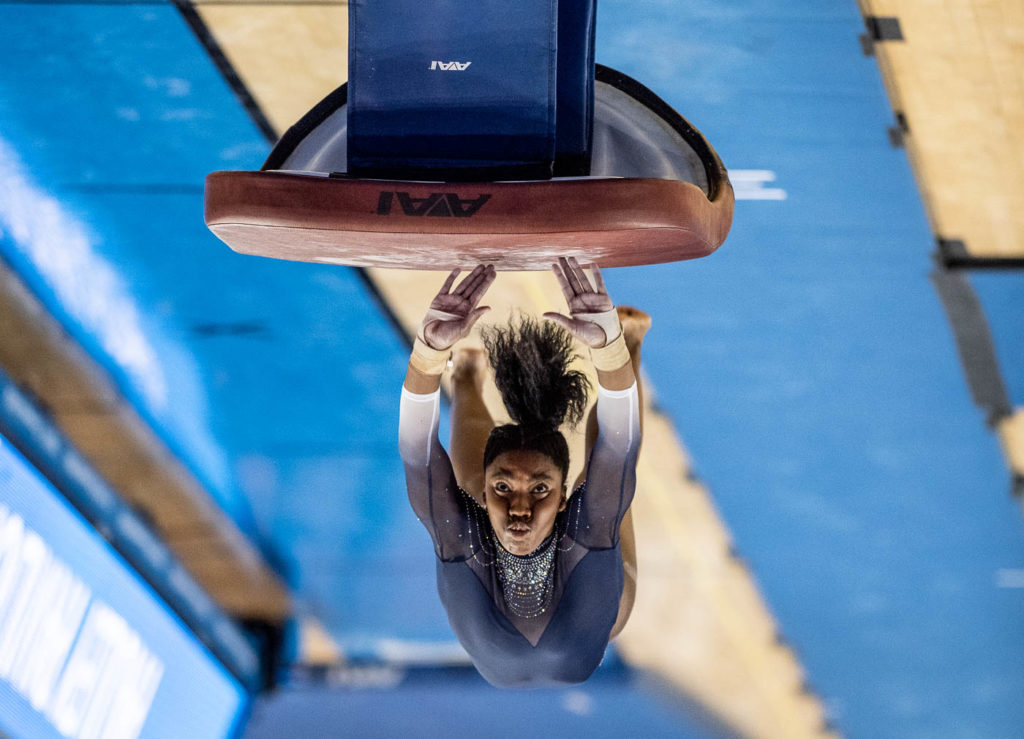 Freshman Chae Campbell scored a 9.850 on her vault routine.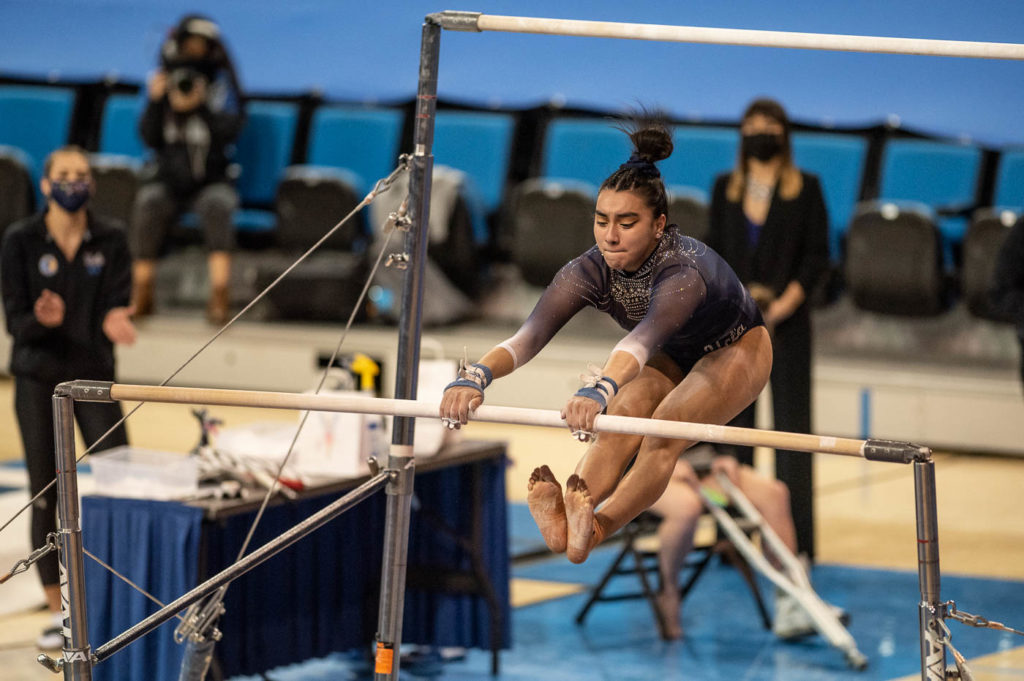 Freshman Frida Esparza scored a 9.900 on the bars, giving her first place in the uneven bars event.
Junior Sara Taubman celebrates with teammates. This was the first time she competed for UCLA in her three-year career.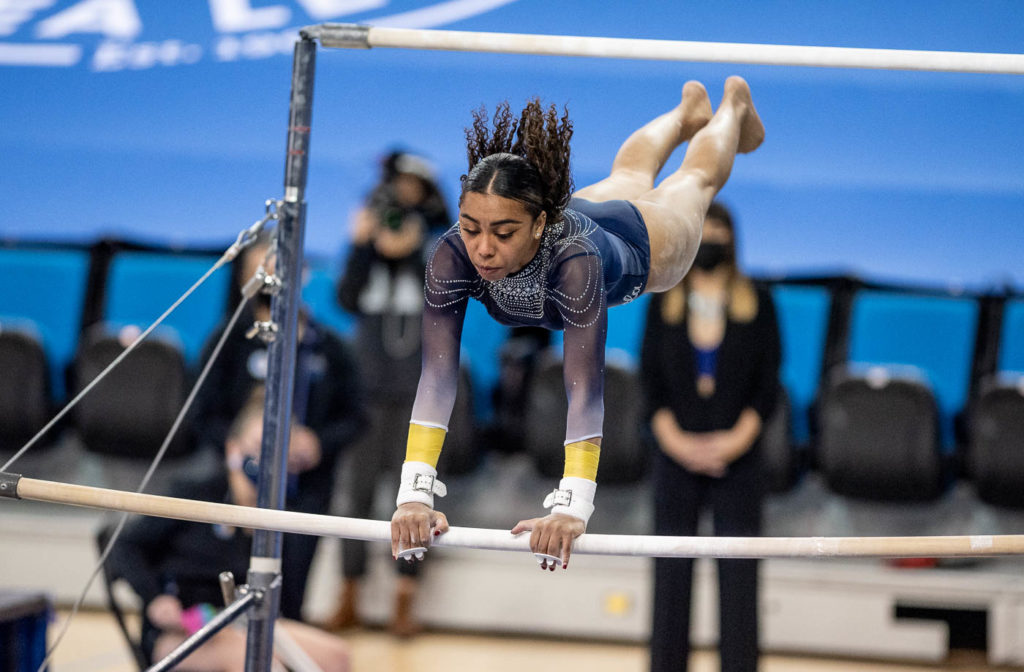 Frazier scored a 9.800 on her uneven bars routine.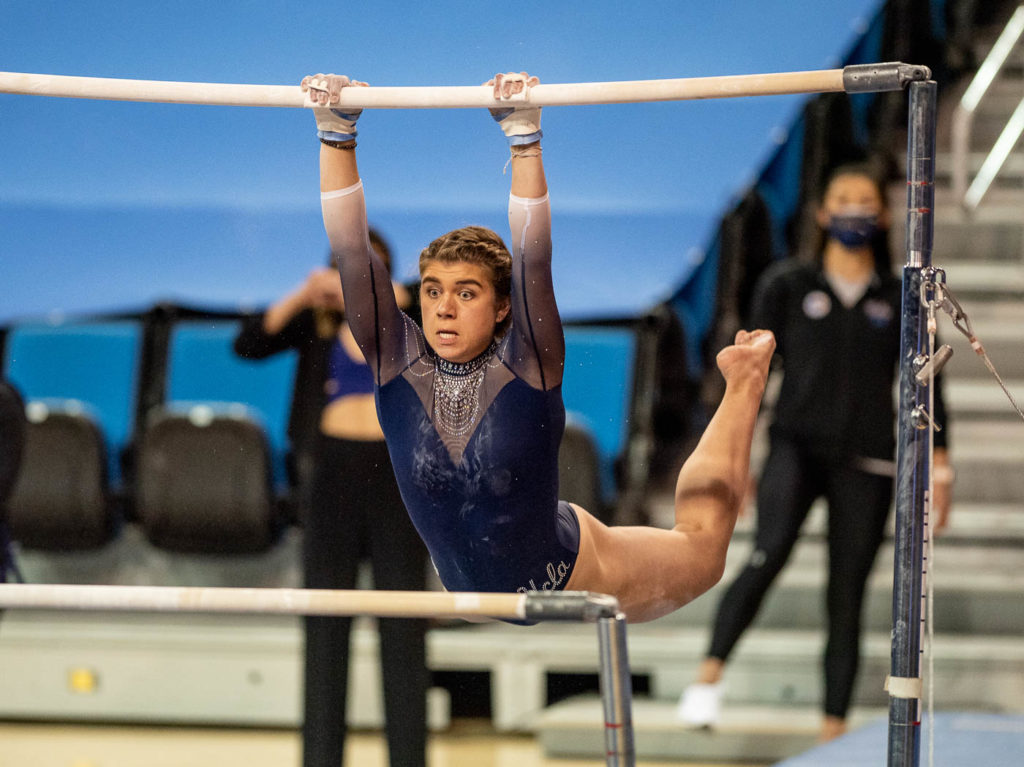 Senior Pauline Tratz swings from the top bar.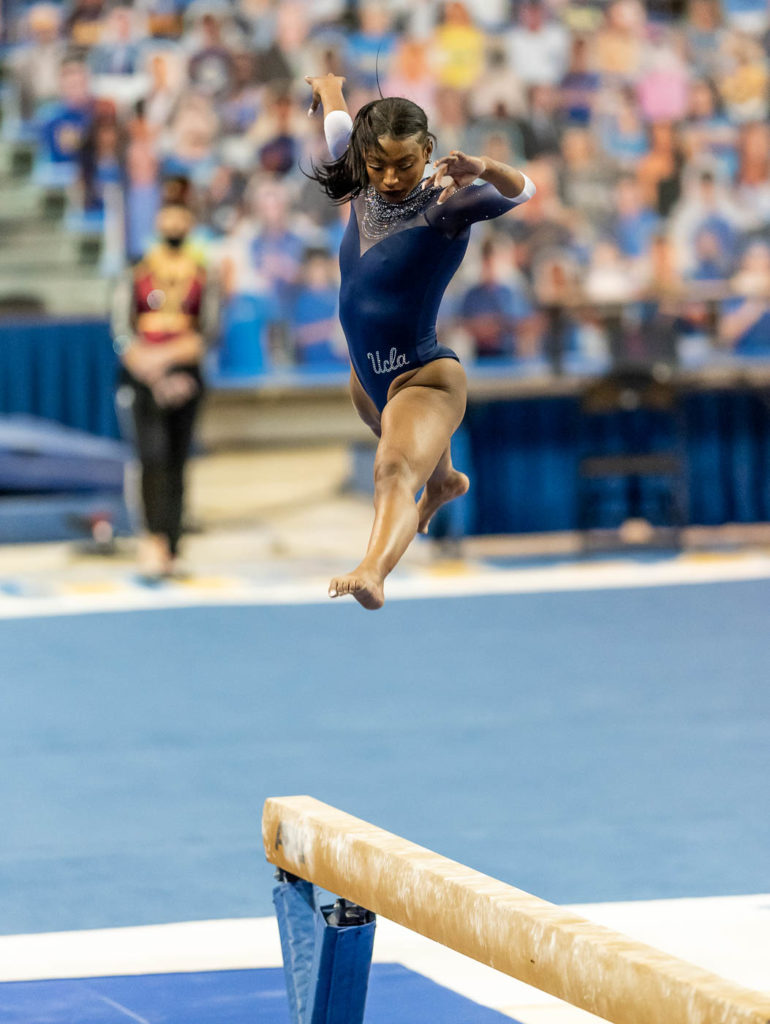 Senior Nia Dennis leaps up during her balance beam routine.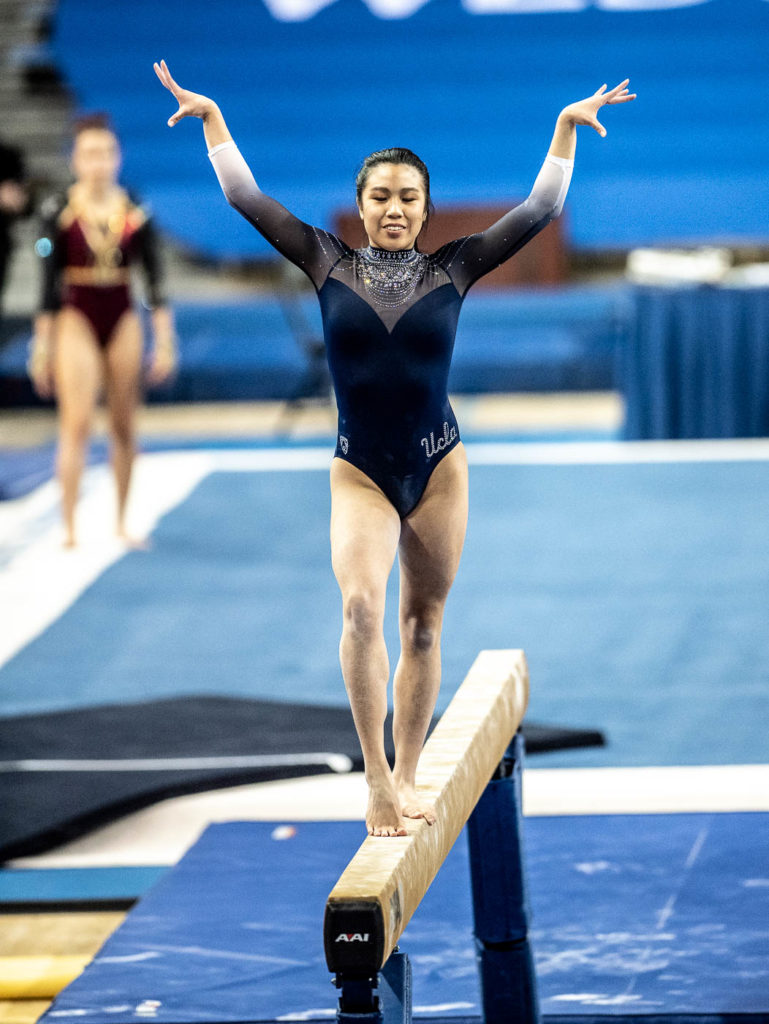 Junior Samantha Sakti poses on the beam. Her score was a 9.900, making her the top scorer for the event.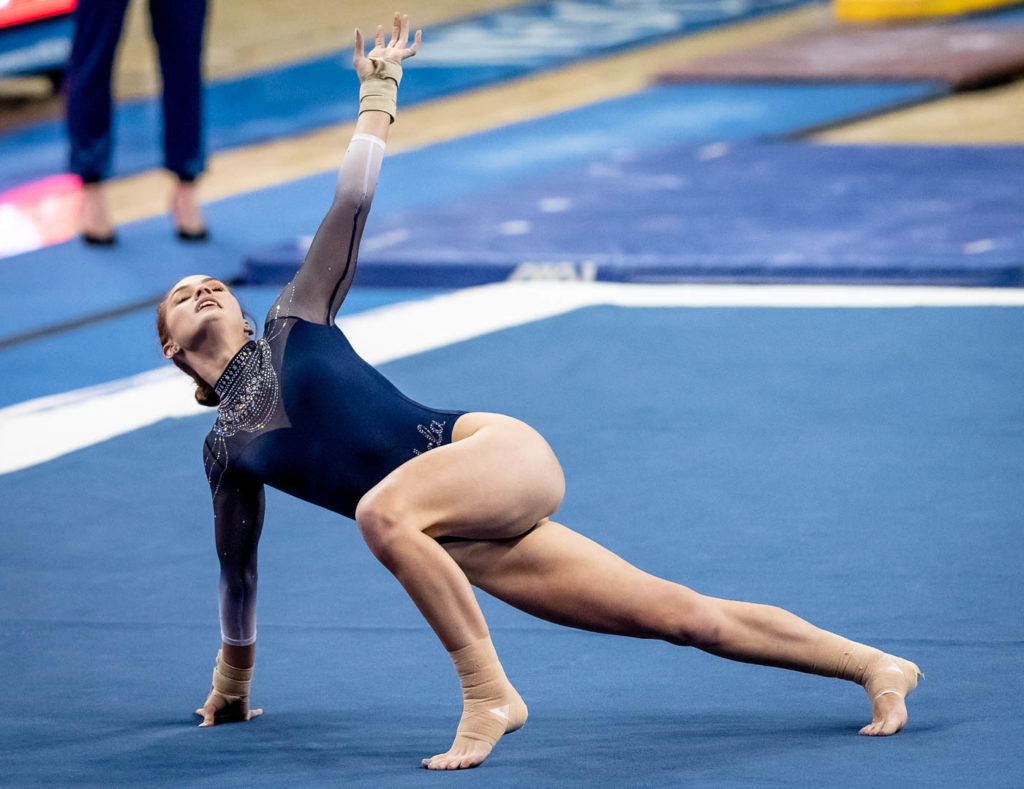 Sophomore Emma Andres poses during her floor routine, for which she scored a 9.575.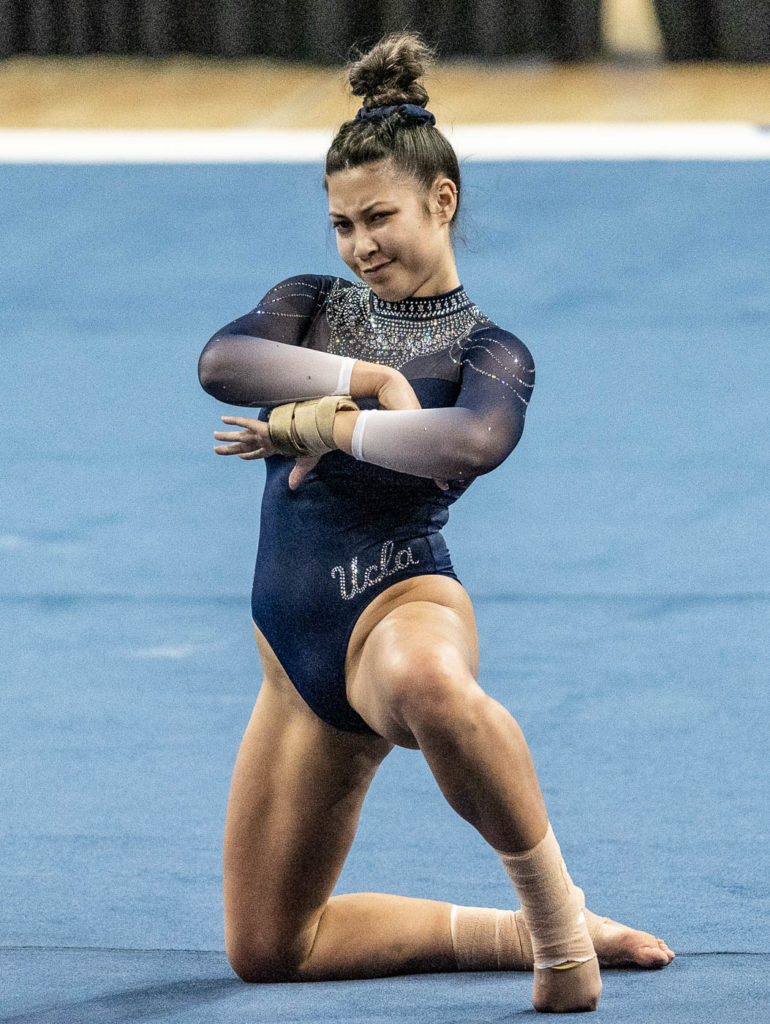 Sophomore Paige Hogan strikes a pose during her floor routine. This was Hogan's first time competing for the Bruins.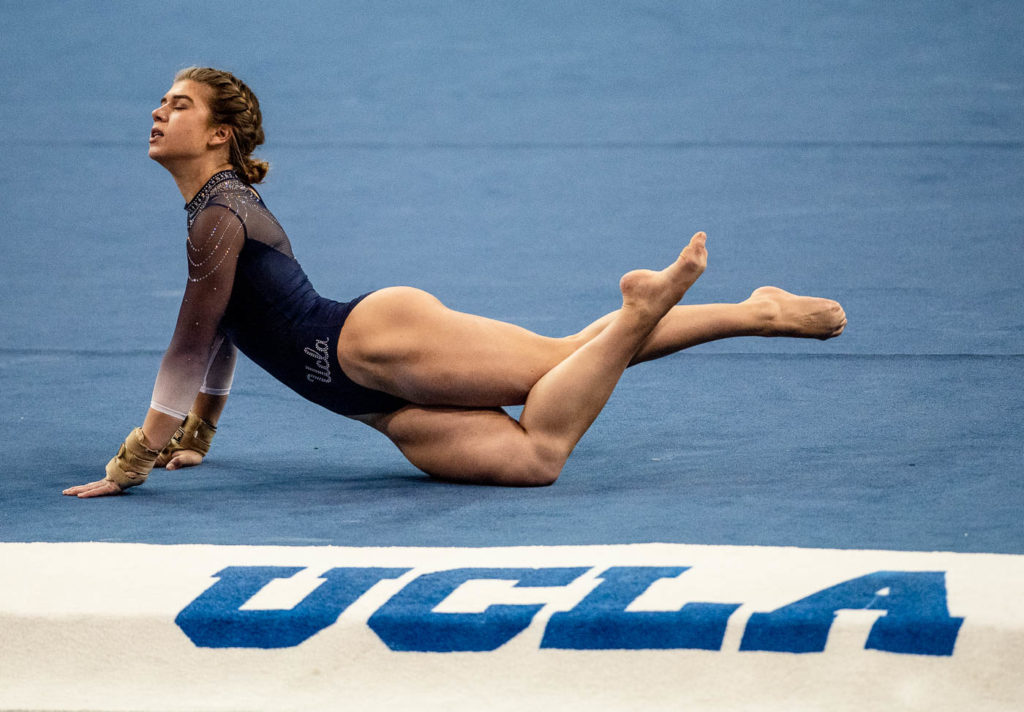 Tratz scored a 9.650 on her floor routine.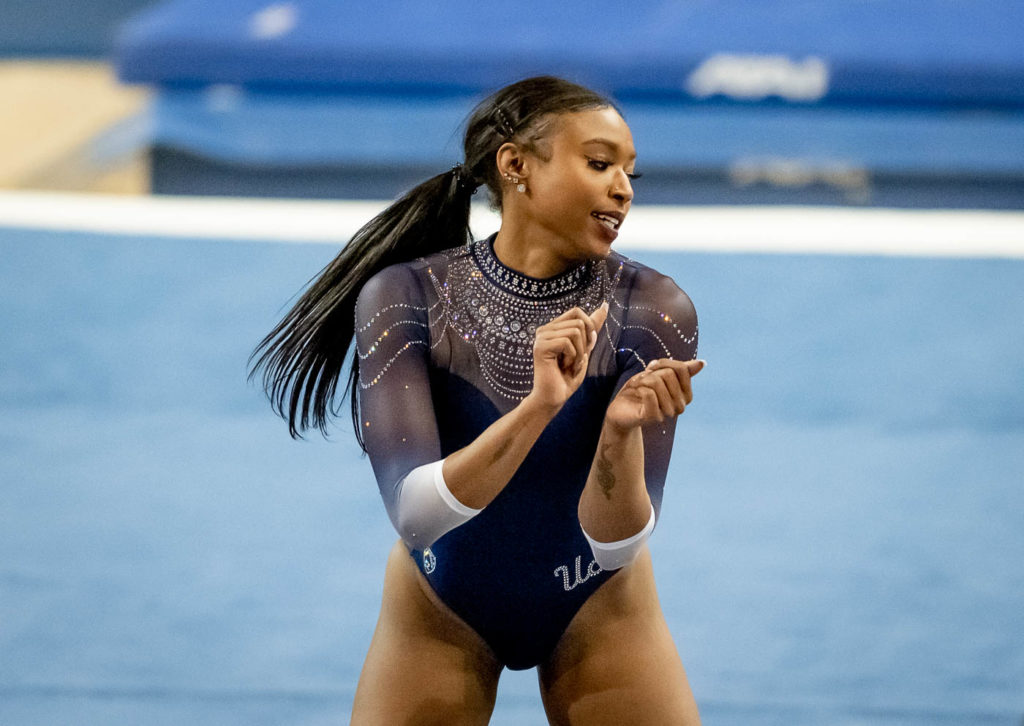 Dennis incorporates dance moves into her floor routine, which she said reflects her desire to have a dance party.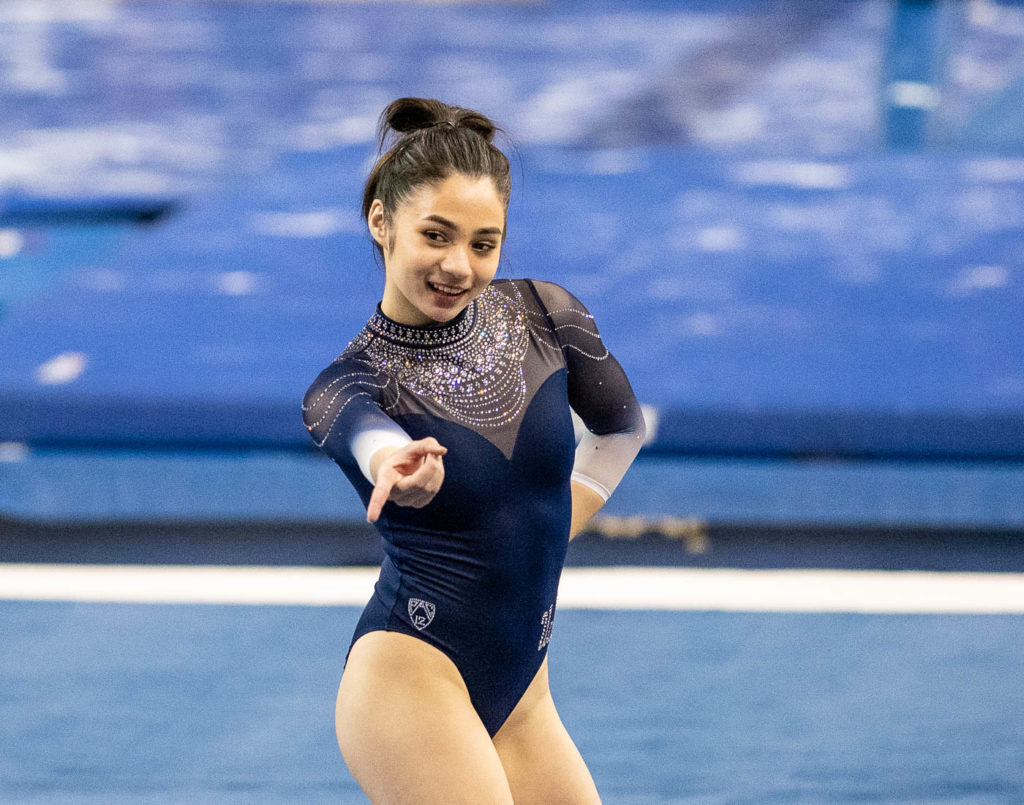 Freshman Sara Ulias appeared for the first time during the floor section.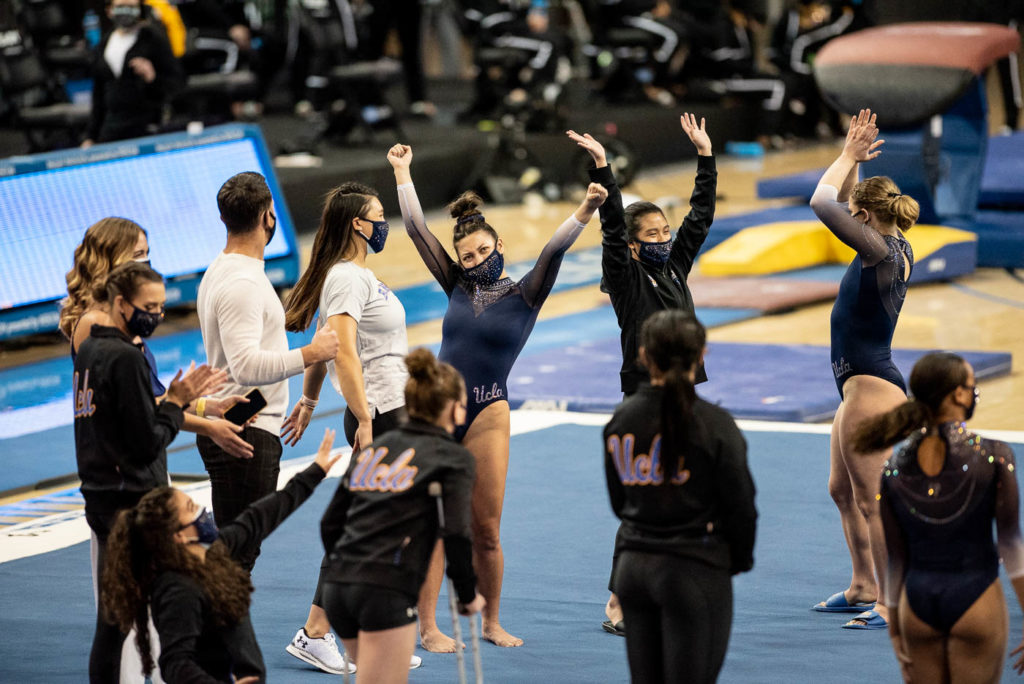 The Bruins celebrate their 12th consecutive victory over the Sun Devils with a total score of 196.150.