The Bruins beat the Utes in their first home game of the year. This win makes the Bruins 5-2 in Pac-12 conference games this season.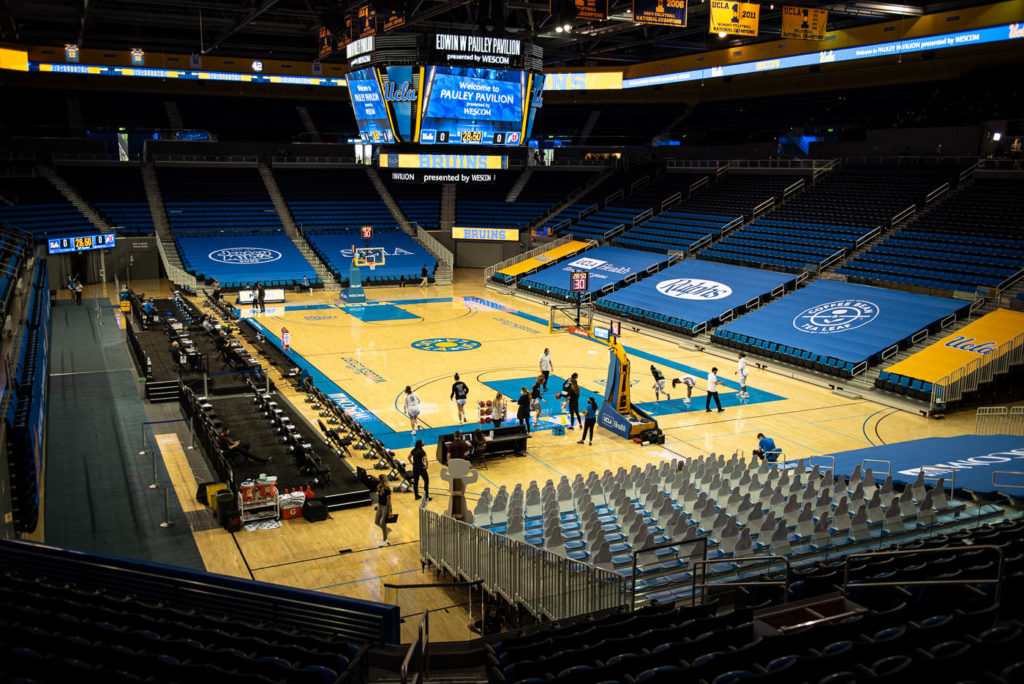 The Bruins warm up in a crowdless Pauley Pavilion prior to the start of the game.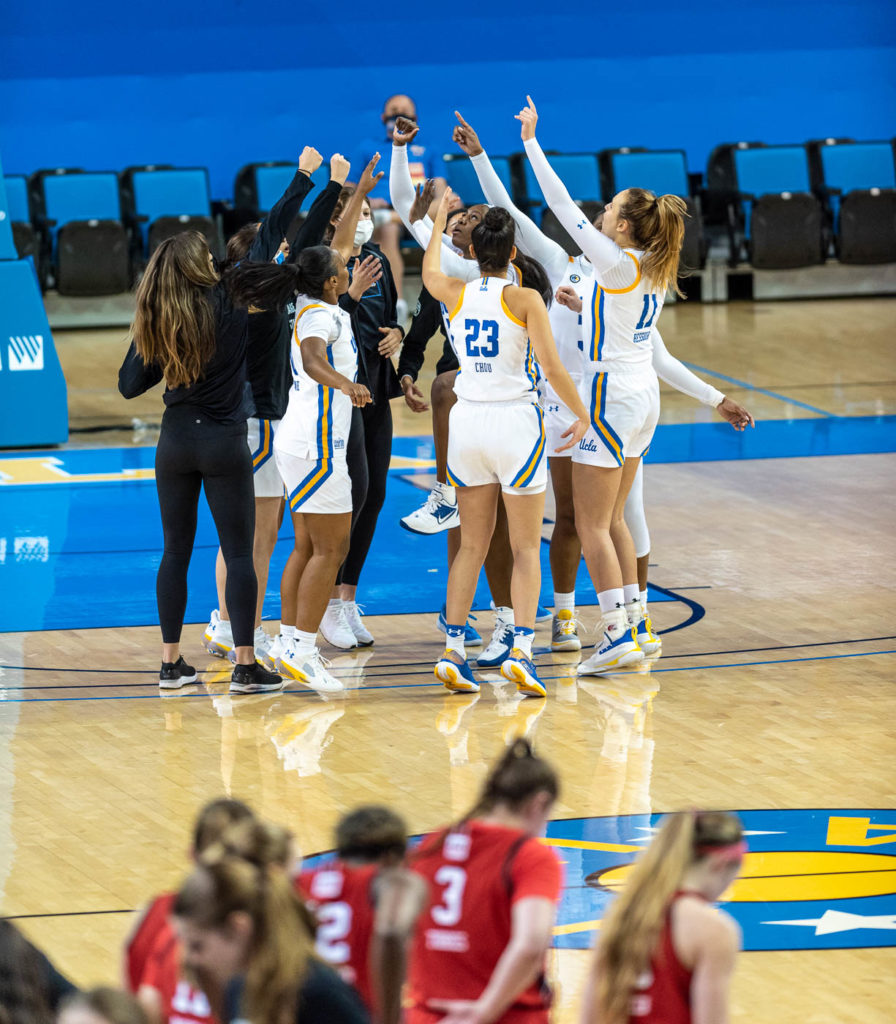 The team huddles up and cheers after player introductions.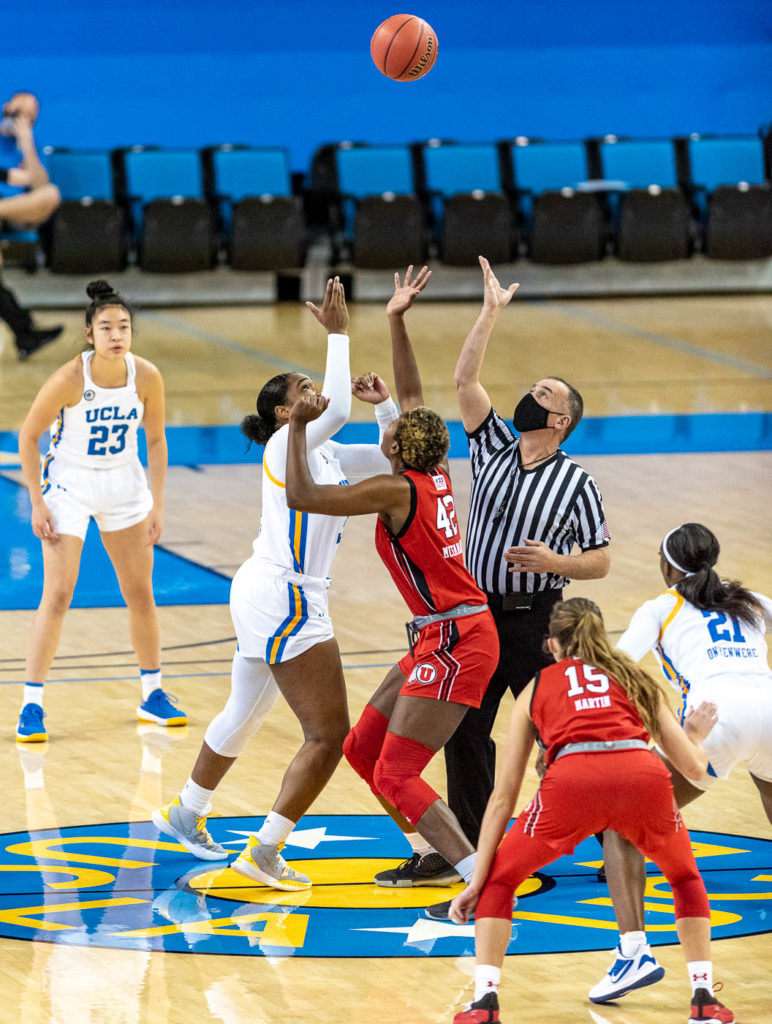 Senior forward Lauryn Miller faces Utah forward Peyton McFarland in the jump ball for the first possession of the game.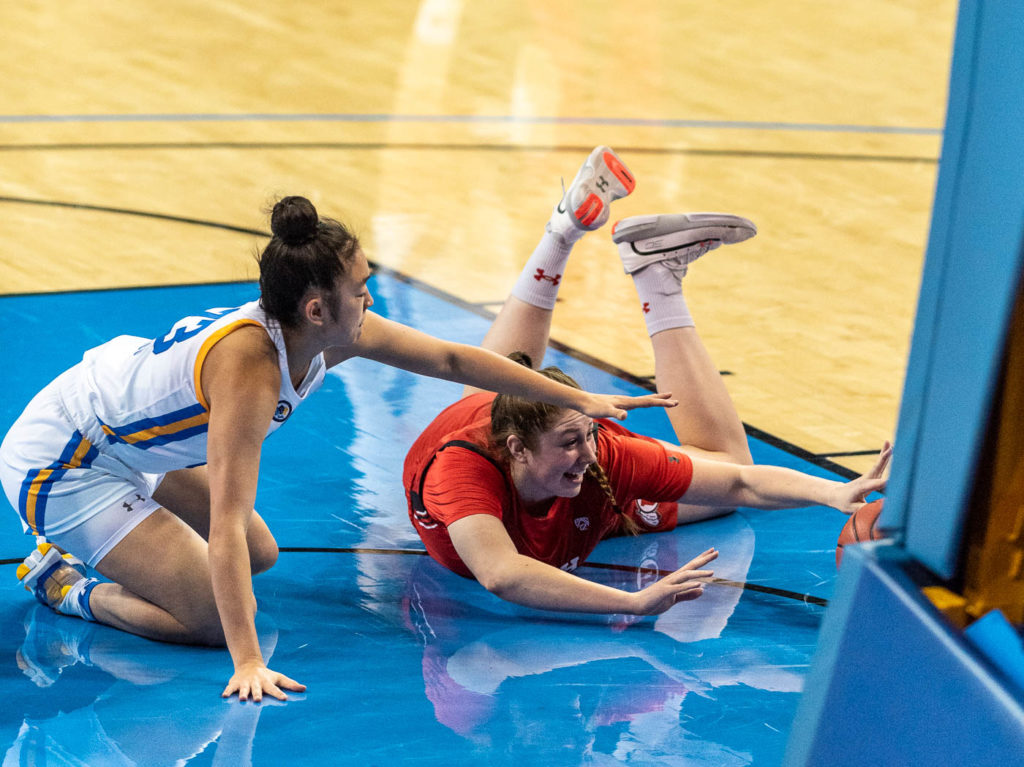 Redshirt senior guard Natalie Chou goes to the ground to fight Utes guard Brynna Maxwell for offensive possession.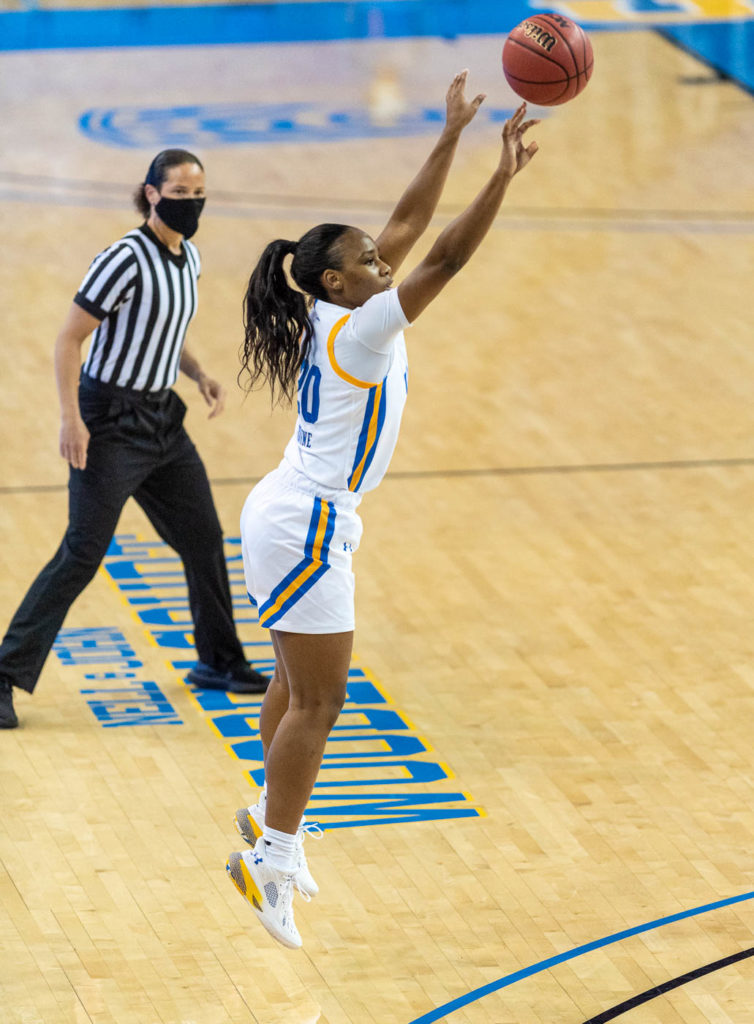 Sophomore guard Charisma Osborne shoots a 3-pointer behind the arc. The team recorded eleven 3-pointers throughout the game, eight of which came during the first quarter.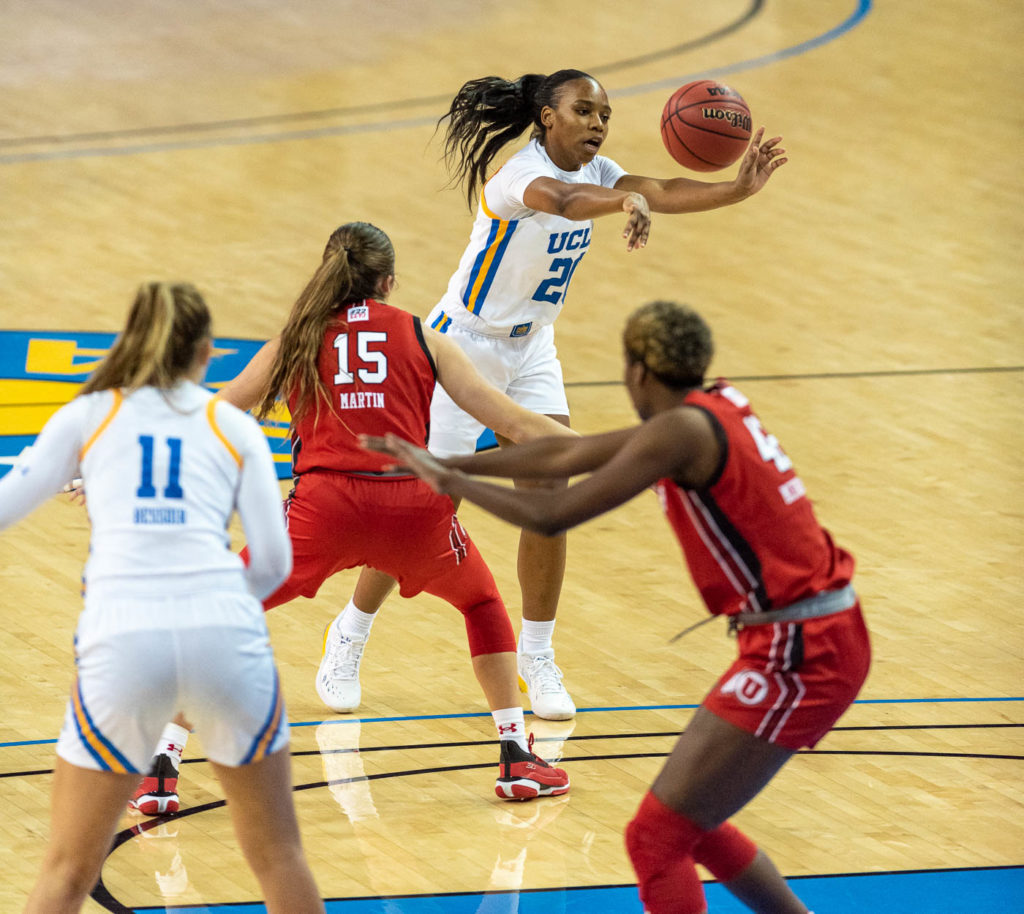 Osborne passes the ball from the top of the arc. The guard tied for a game-high eight assists, alongside senior forward Michaela Onyenwere. The Bruins totaled 24 assists out of 35 made baskets.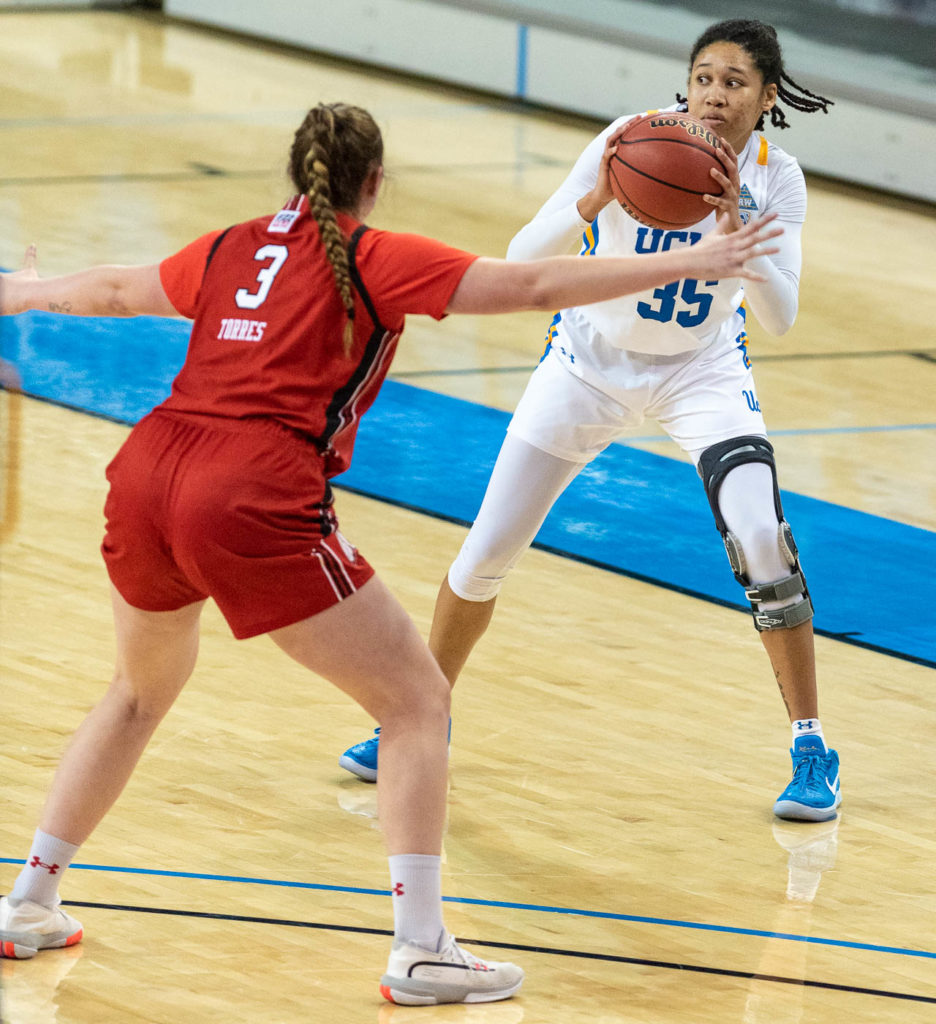 Sophomore guard Camryn Brown shakes off her defender with a pump fake.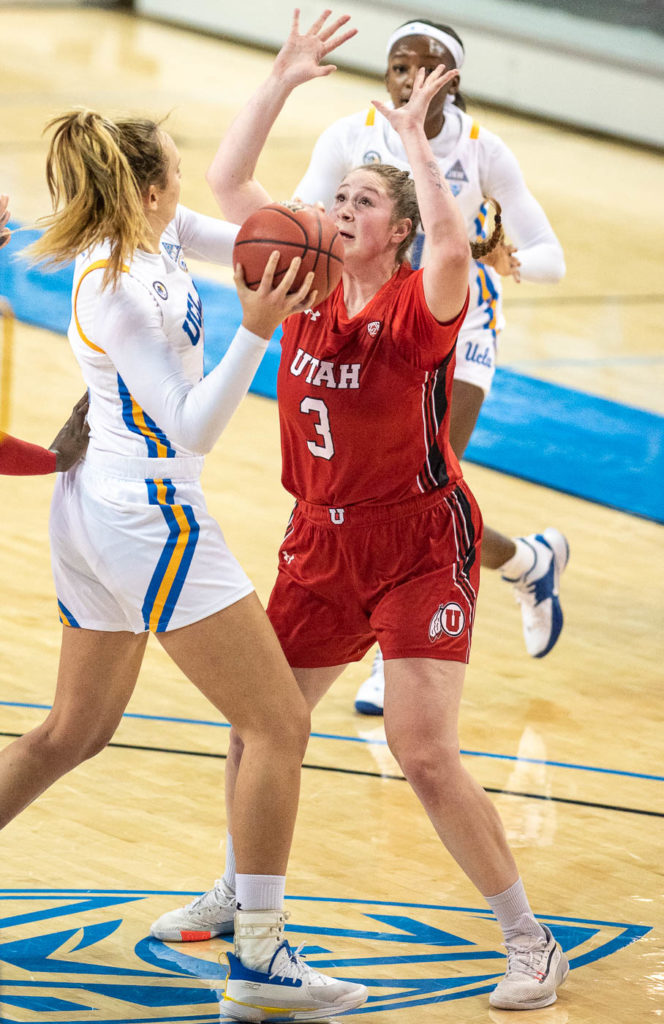 Freshman forward Emily Bessoir attempts to kick the ball outside against Utah's double team.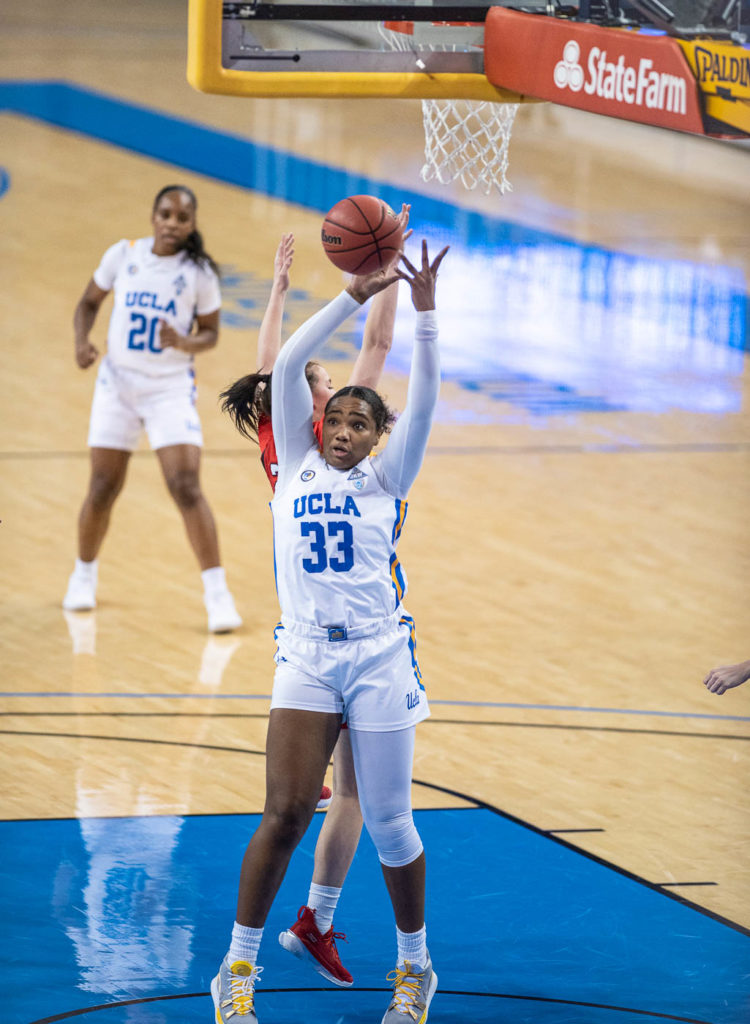 Miller fights for an offensive rebound. The Bruins grabbed 30 rebounds against the Utes' 28.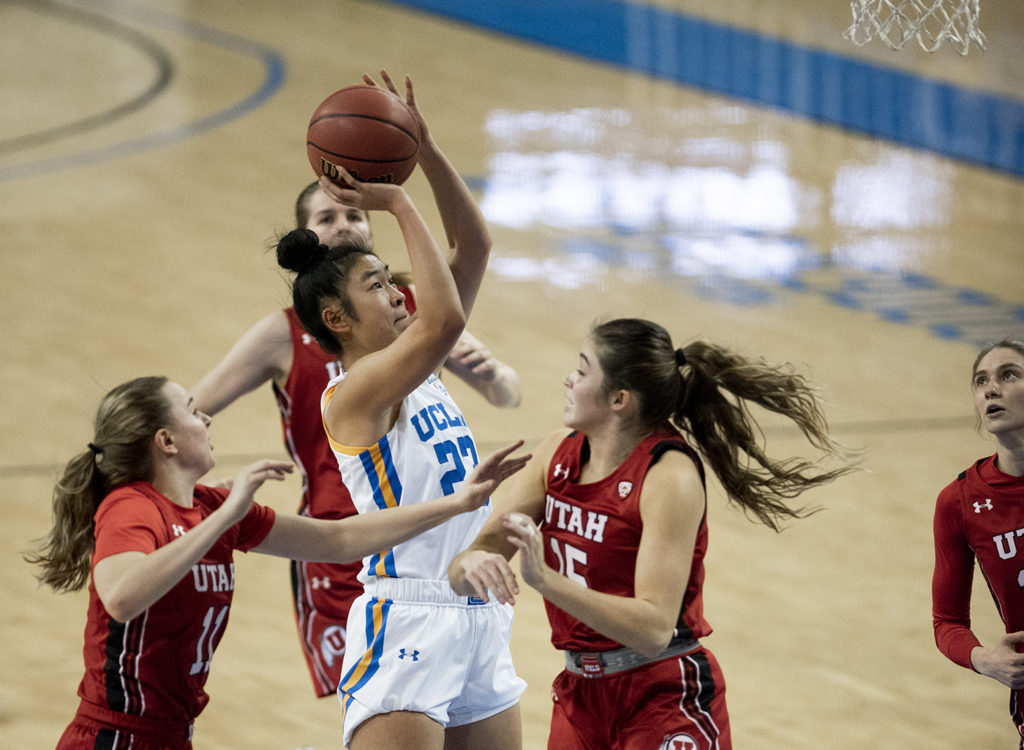 Chou launches a close-range jumper. The guard scored a game and career-high 28 points, including five 3-pointers.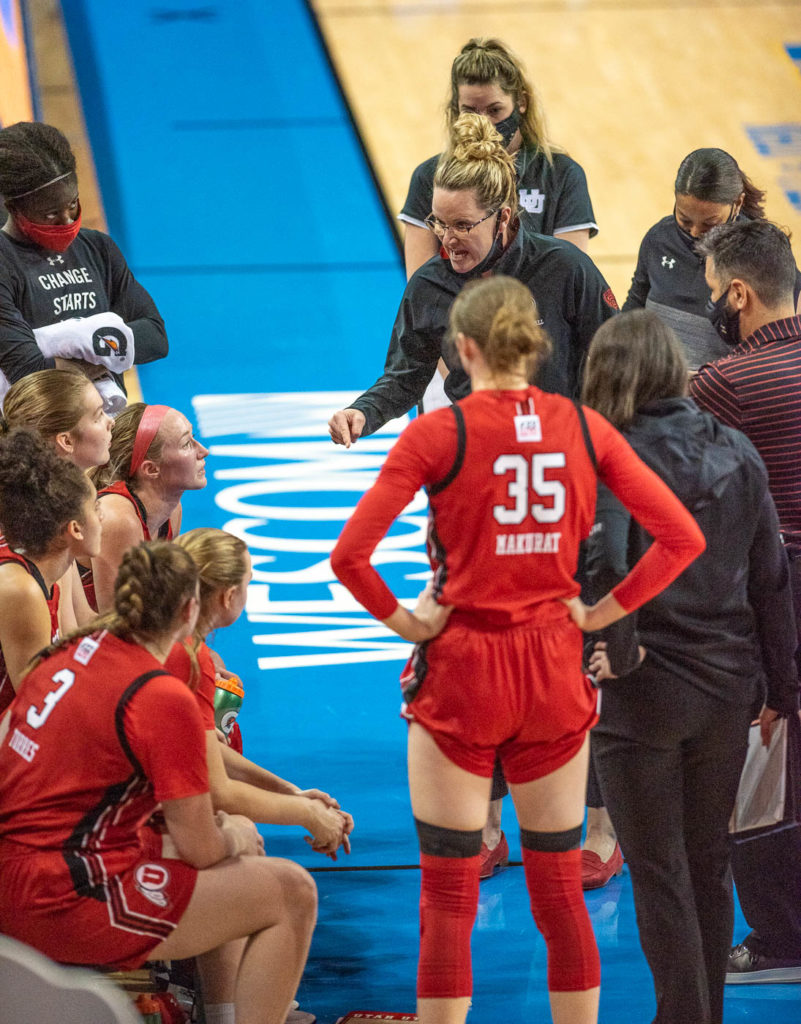 Utah coach Lynne Roberts speaks to the team during break. The Utes trailed the Bruins by more than twenty points after the end of the first quarter.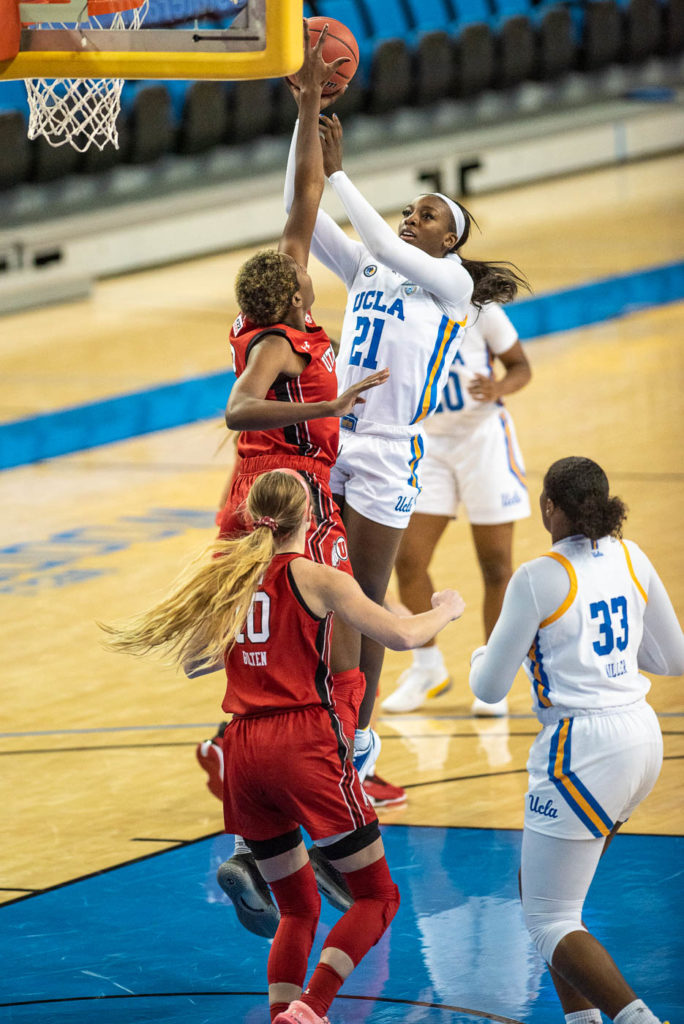 Onyenwere leaps to attempt a contested shot. She tied for most minutes played in the game on her team, with 36.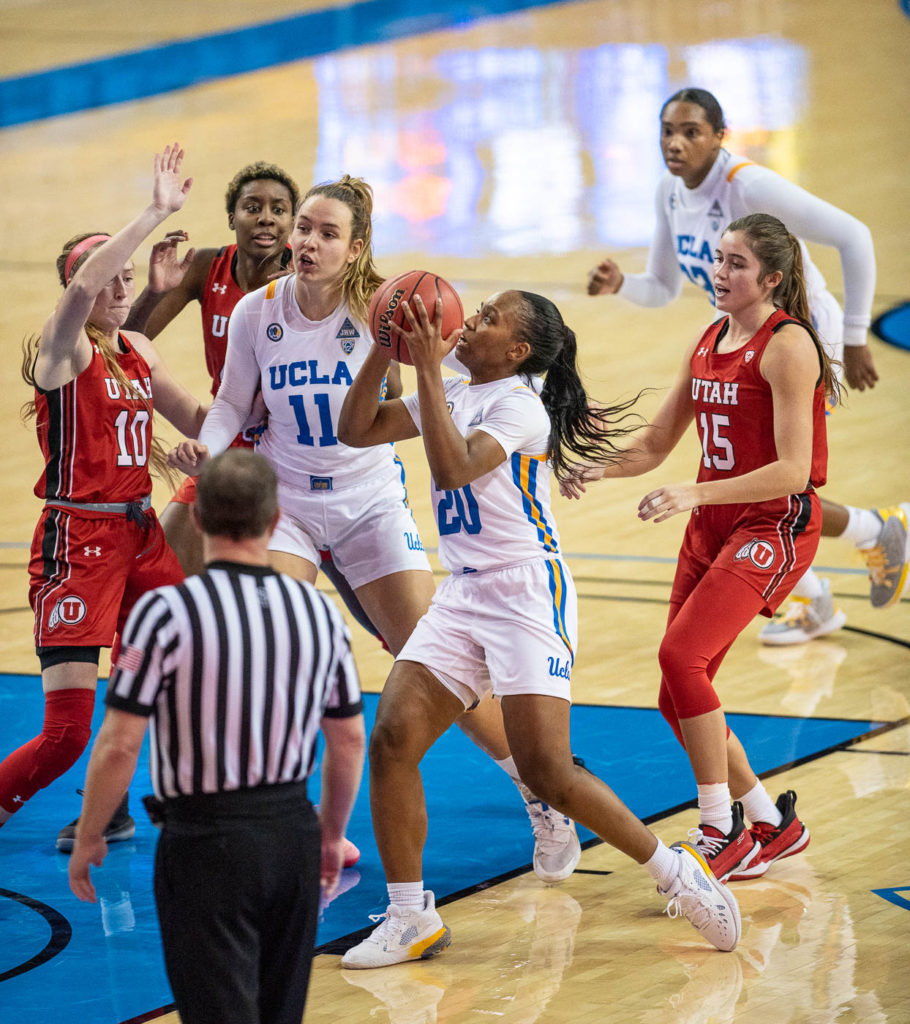 Bessoir fends off defenders to open up a lane for Osborne to drive toward the basket.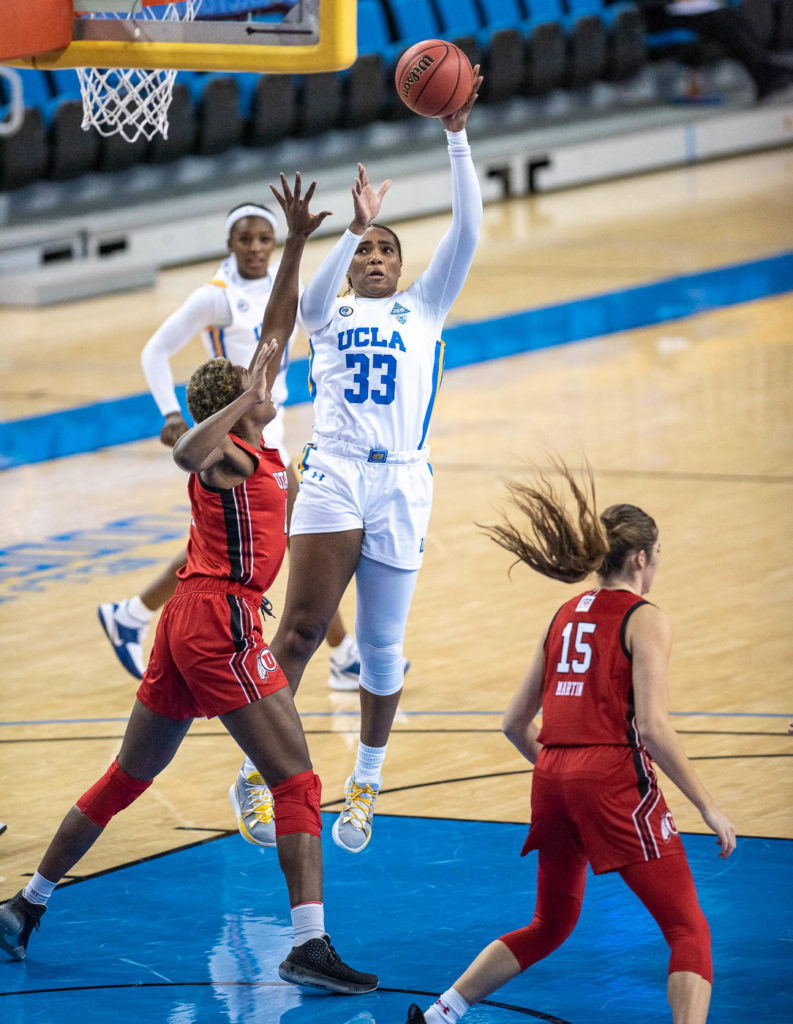 Miller attempts to score off the backboard. The forward contributed eight points in 17 minutes of action.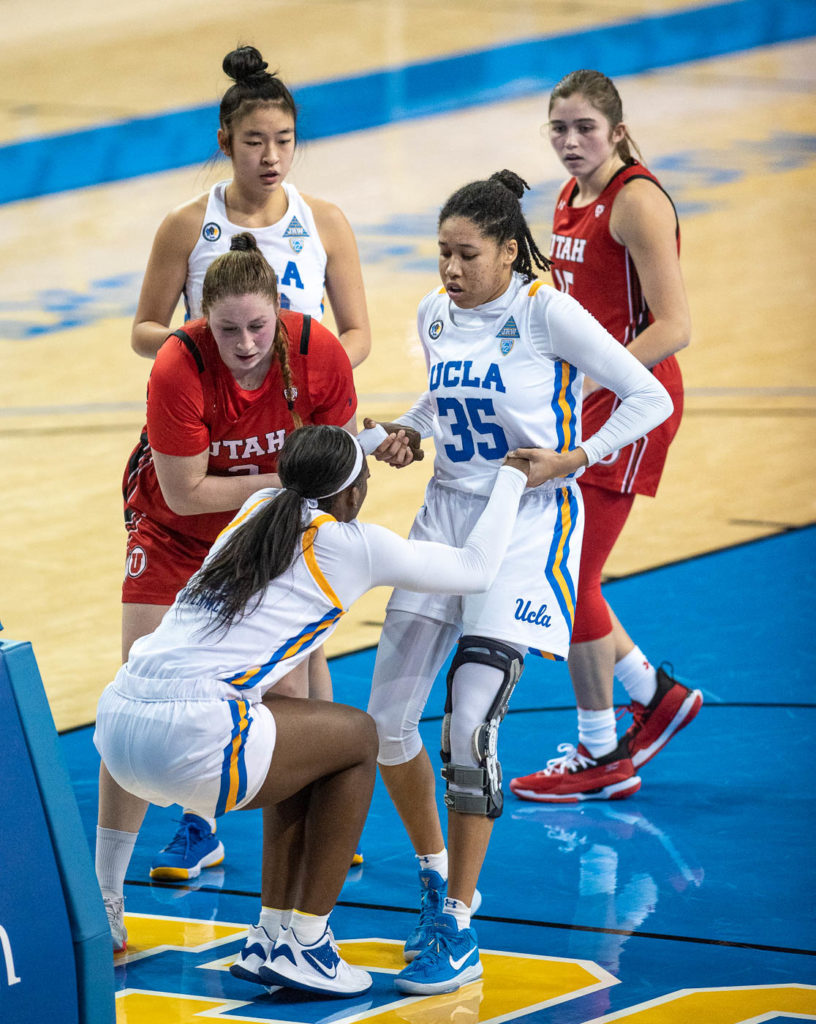 Brown and a Utah player help Onyenwere get up after she falls to the ground from competing for rebounds.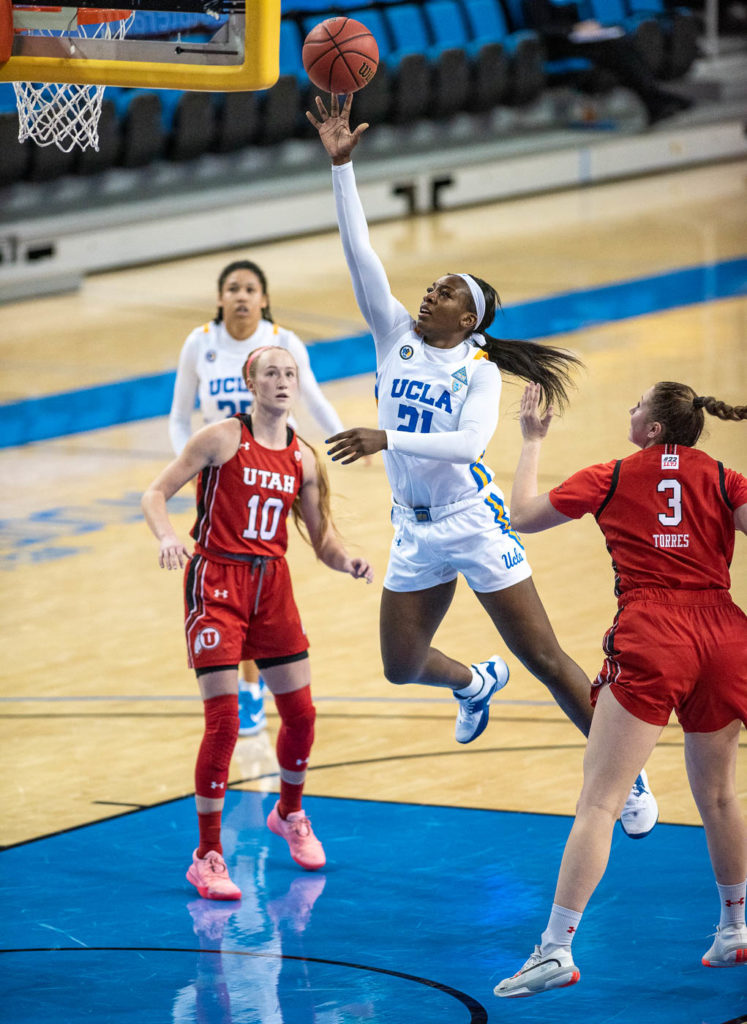 Onyenwere shoots a floater after driving through the Utes' defense. The forward added 17 points and 8 assists to the Bruins' stats sheet.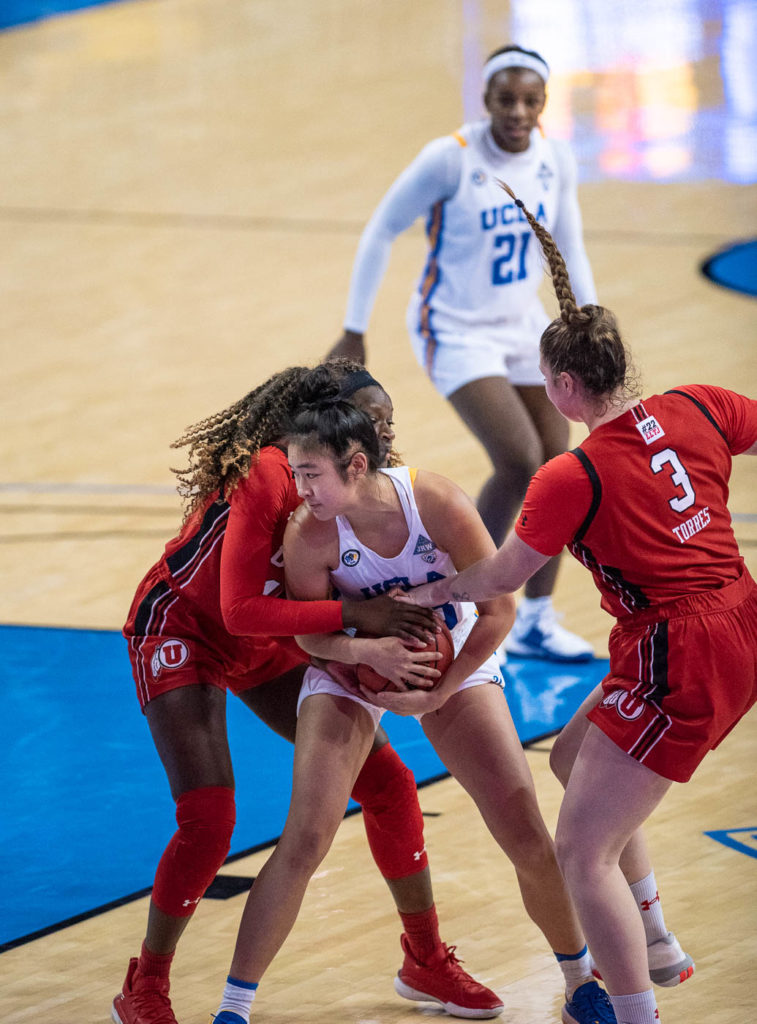 Chou fights through the Utes' double team and is awarded with a reach-in foul.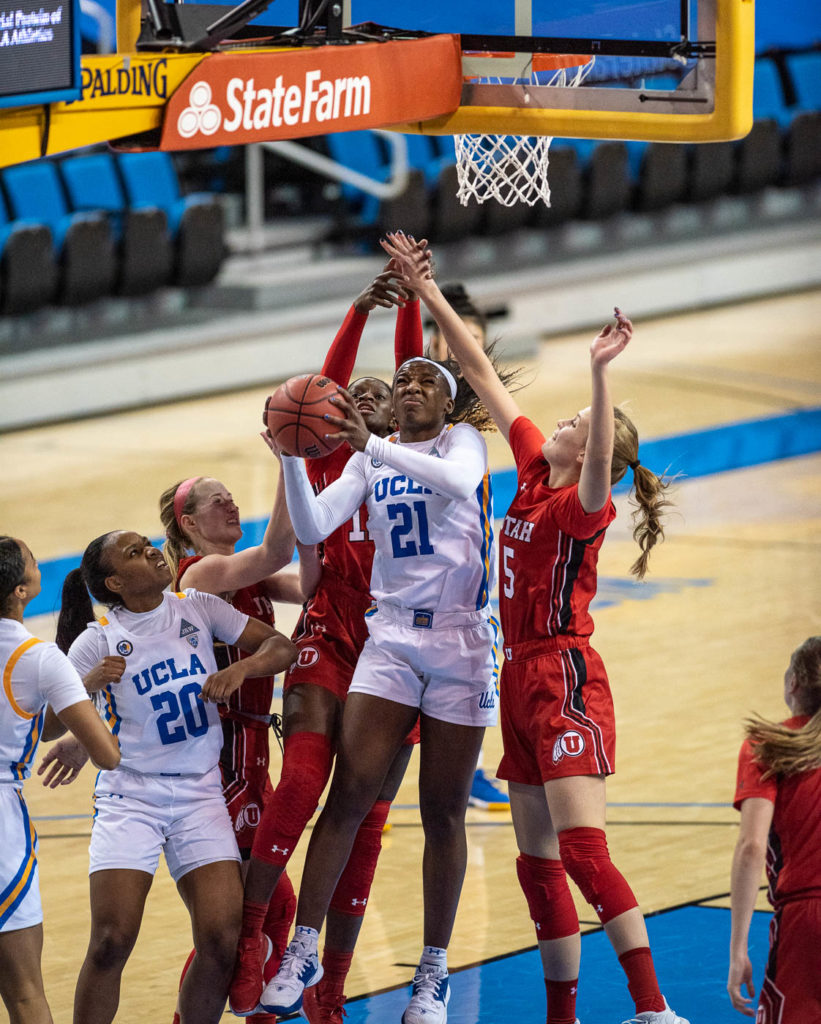 Onyenwere grabs an offensive rebound against three Utes defenders. The forward recorded a game-high nine rebounds.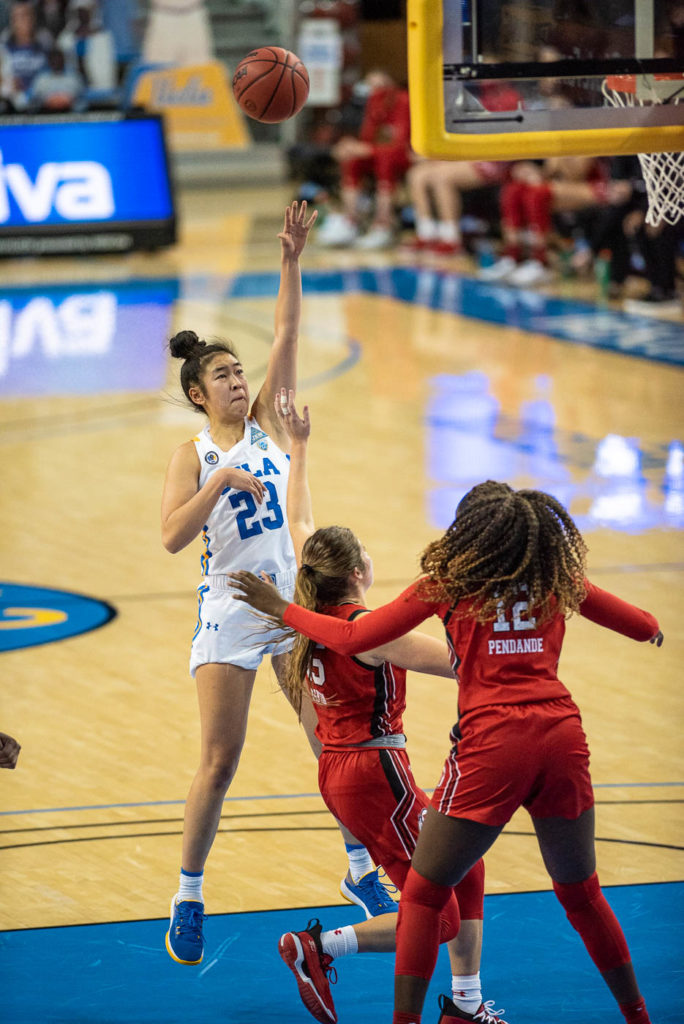 Chou shoots a teardrop shot over two Utah players.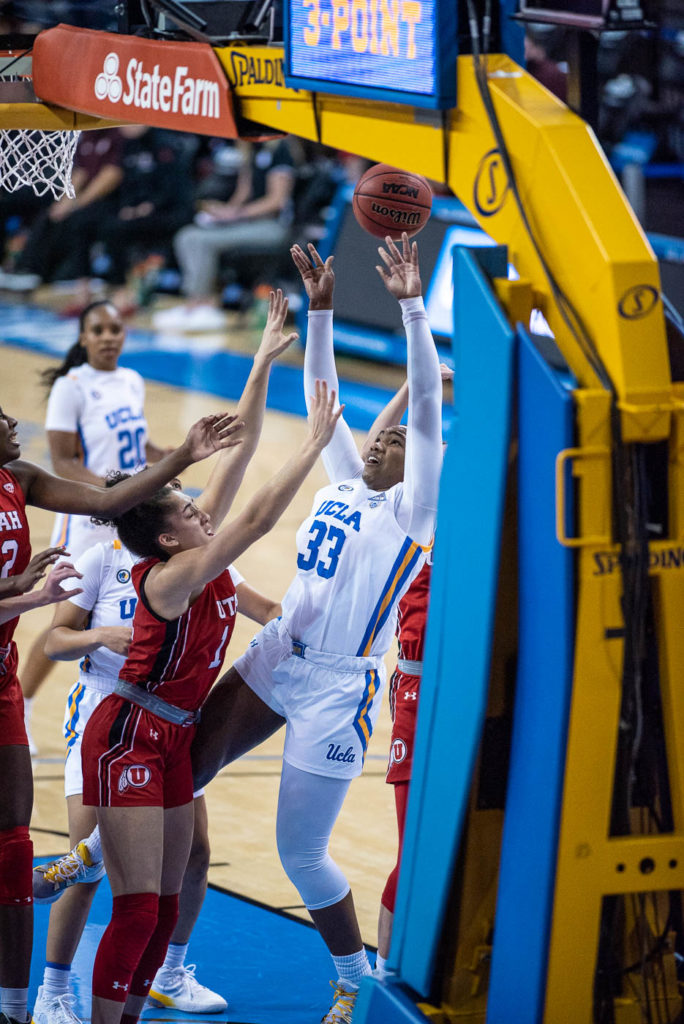 Miller leaps to compete for an offensive rebound.