UCLA tipped off against Pac-12 conference opponent Colorado for their first matchup of 2021.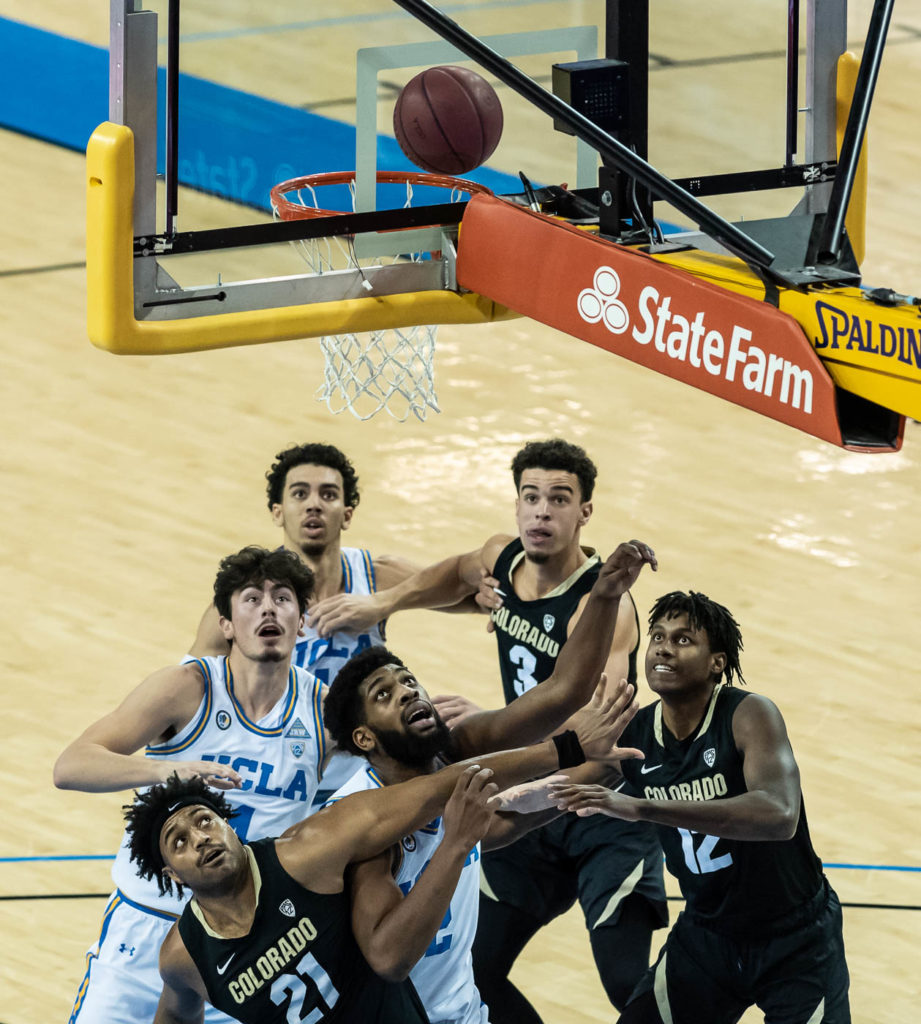 Players battle in the paint to grab a rebound. The game was tied 29-29 at the half.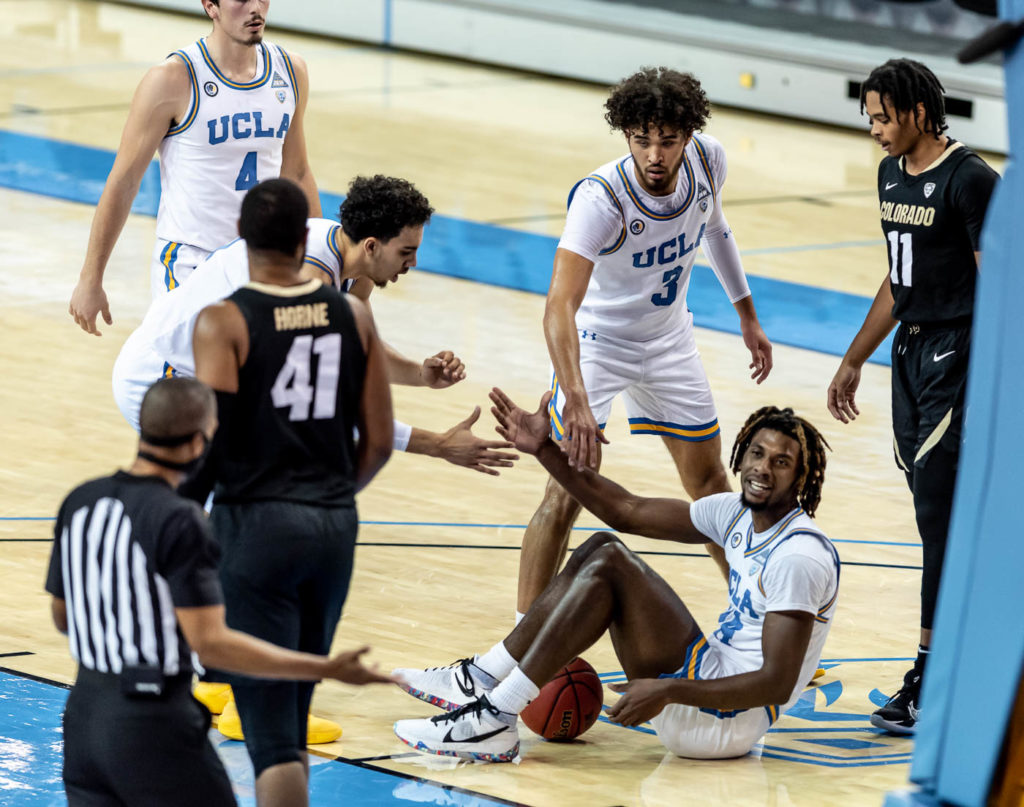 Redshirt junior forward/center Jalen Hill appeals to the referee for a foul as a teammate helps him up after a fall.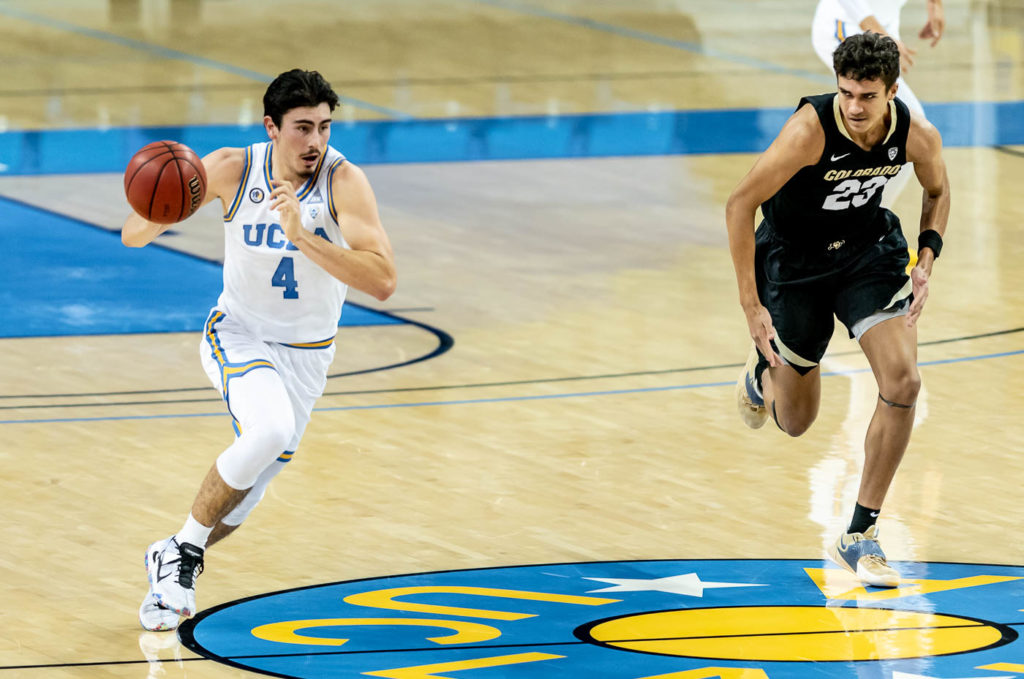 Sophomore guard/forward Jaime Jaquez Jr. dribbles down the court on a breakaway. Jaquez led the team in scoring with 14 points on the night.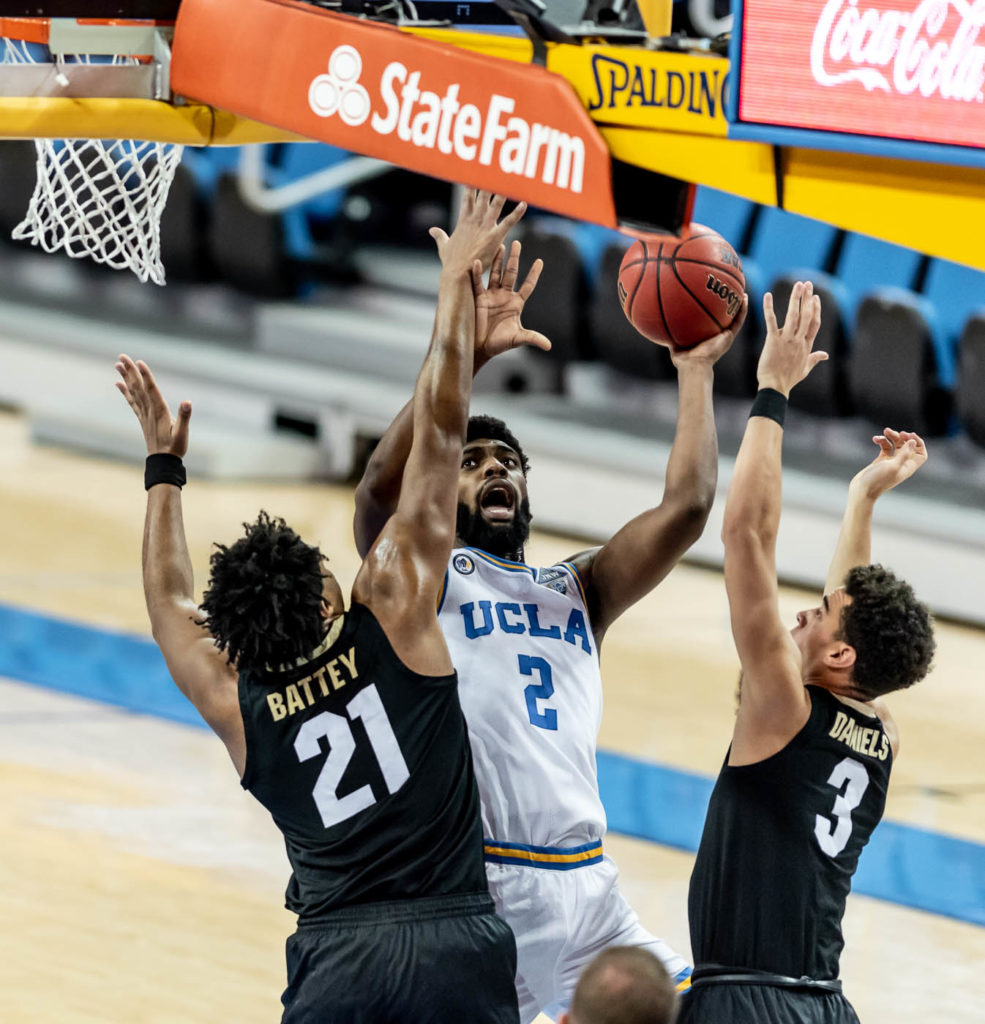 Redshirt junior forward Cody Riley is double teamed while putting up a shot.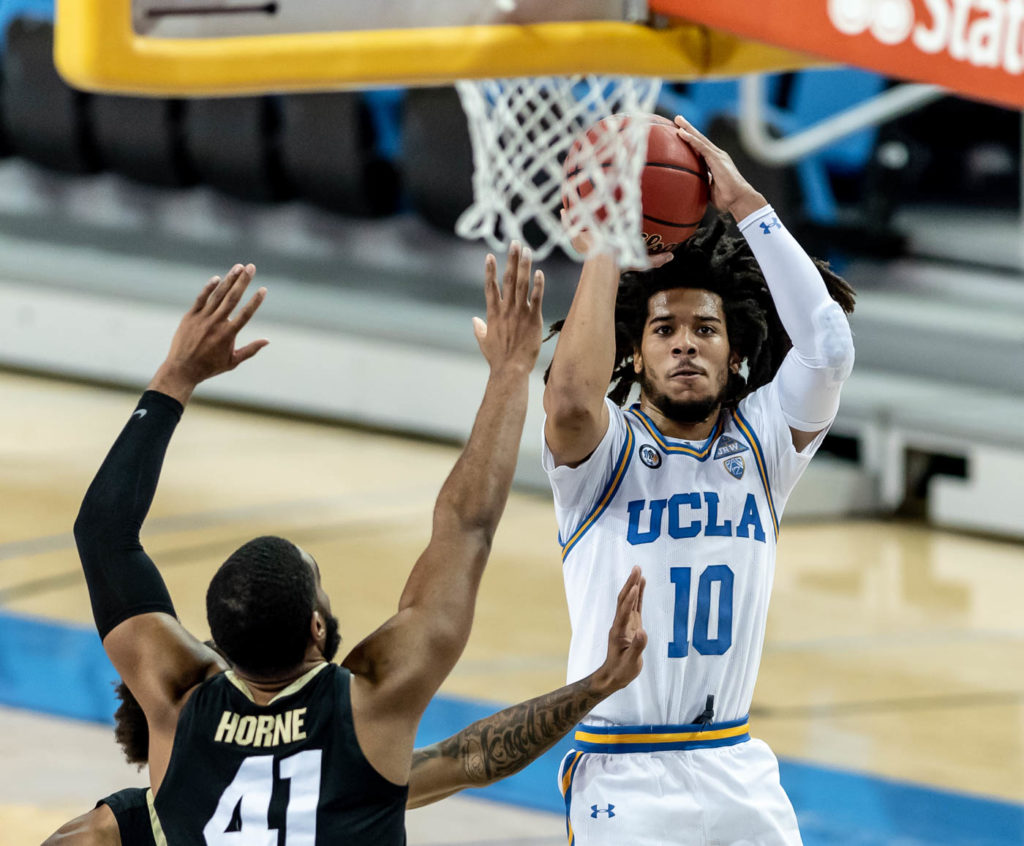 Redshirt sophomore guard Tyger Campbell takes a jump shot.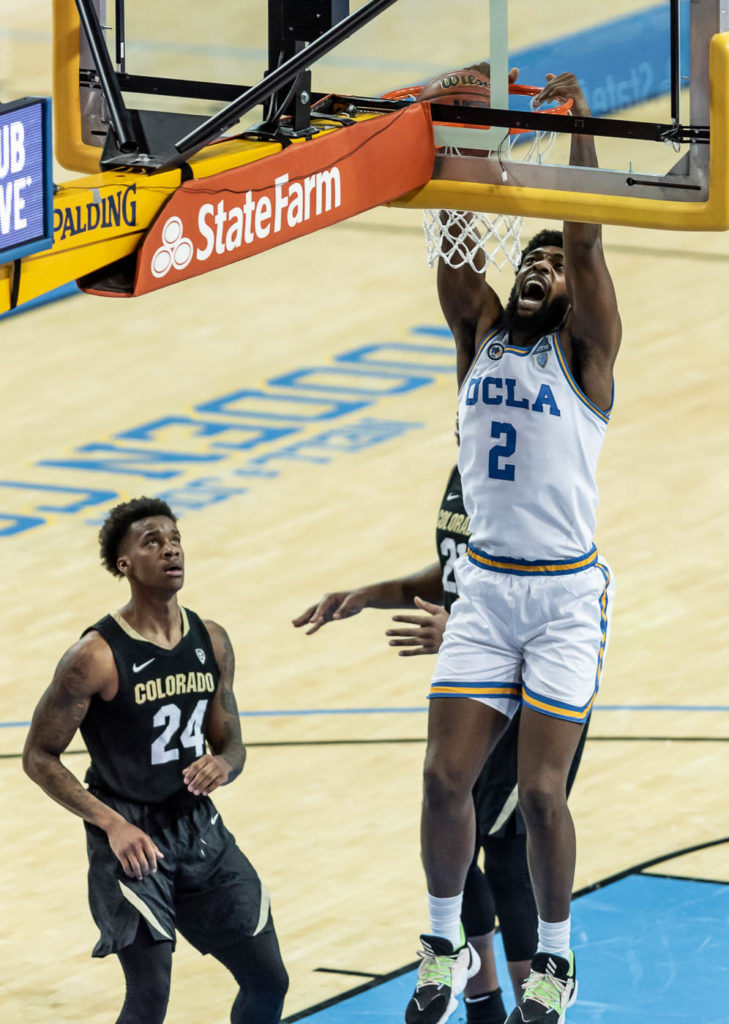 Riley gets up over the rim for a slam dunk.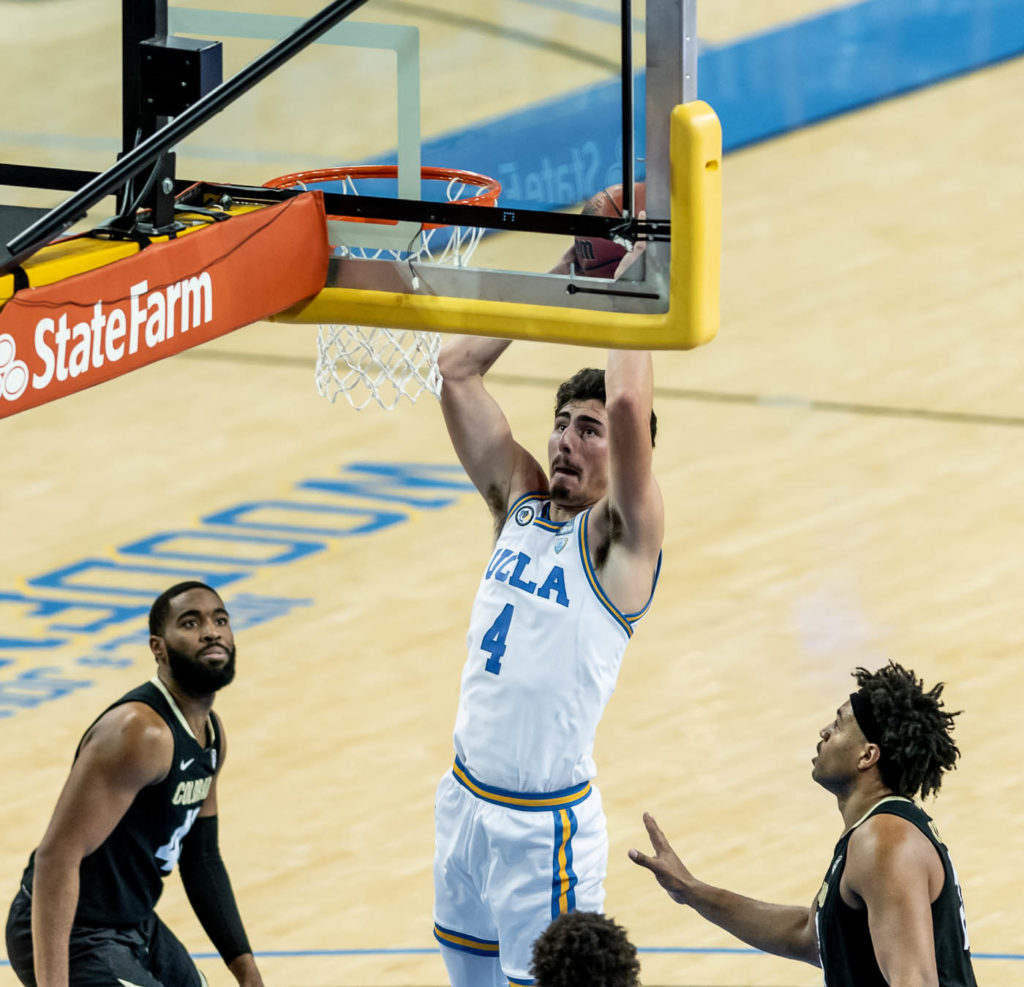 Jaquez delivers a two-handed jam of his own.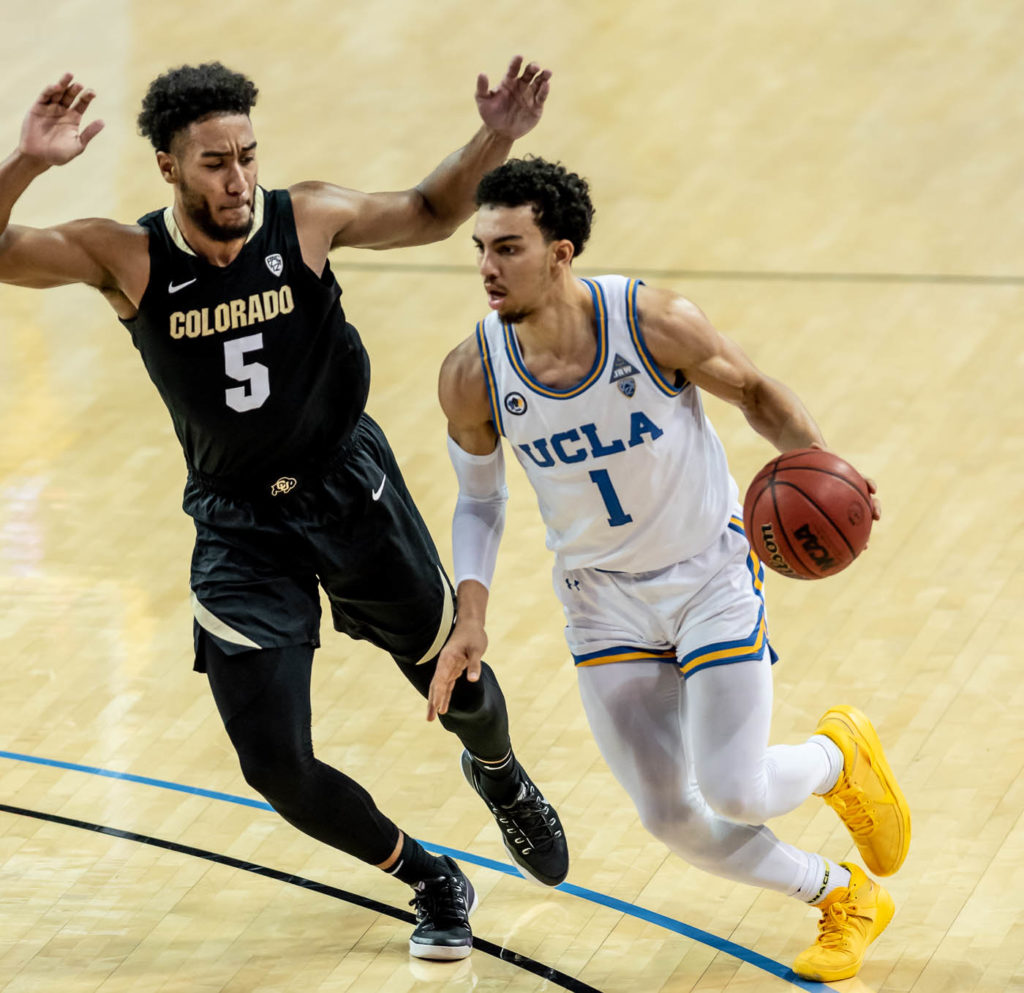 Junior guard Jules Bernard drives to the basket under pressure. Bernard secured a game-high seven rebounds on the night.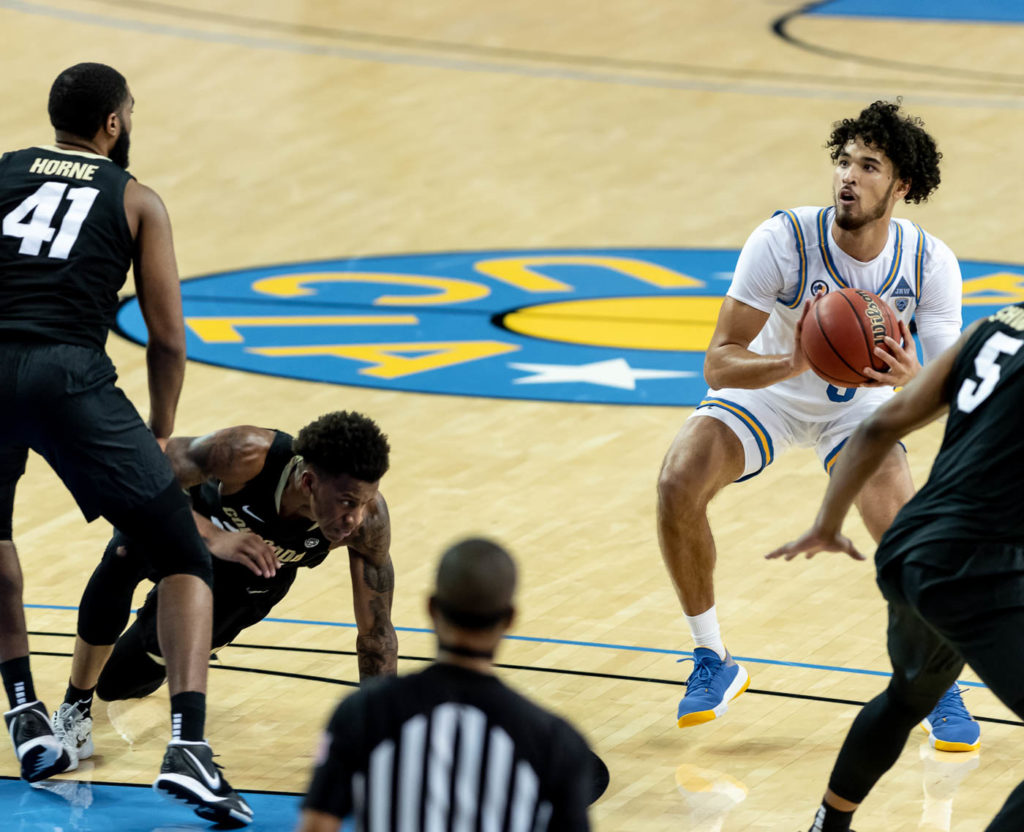 Sophomore guard Johnny Juzang sets up to take a shot. Juzang scored 10 points in the game.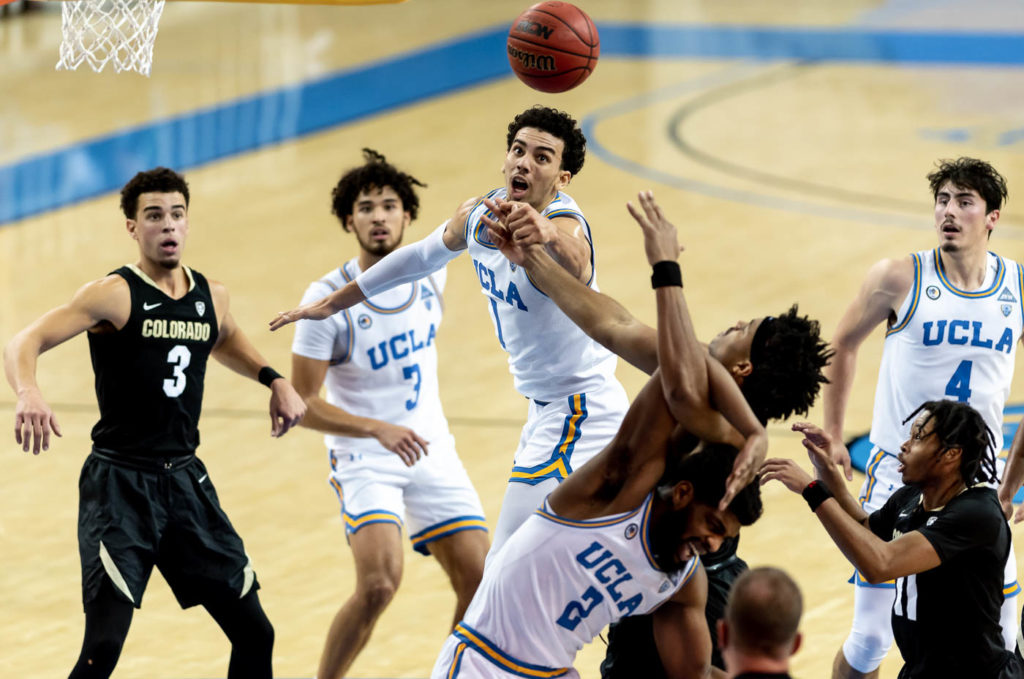 Players entangled reaching to secure a rebound.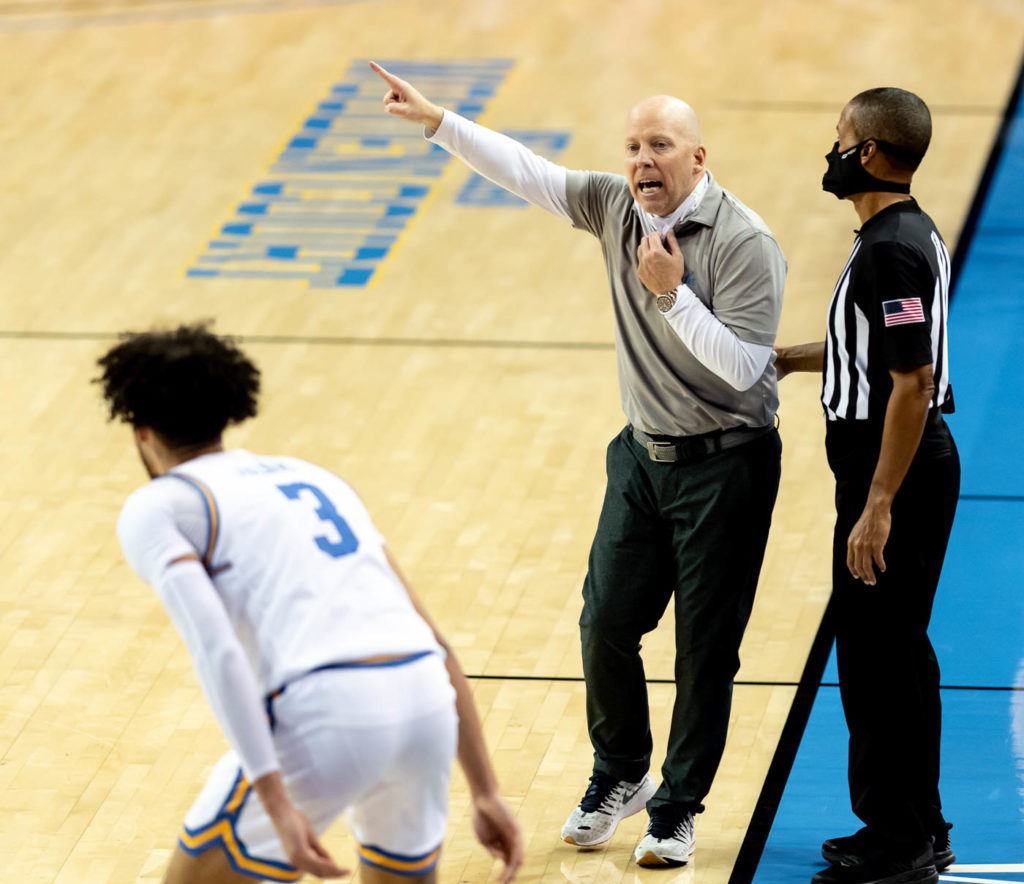 Coach Mick Cronin directs players on offense as UCLA held a narrow lead late in the game.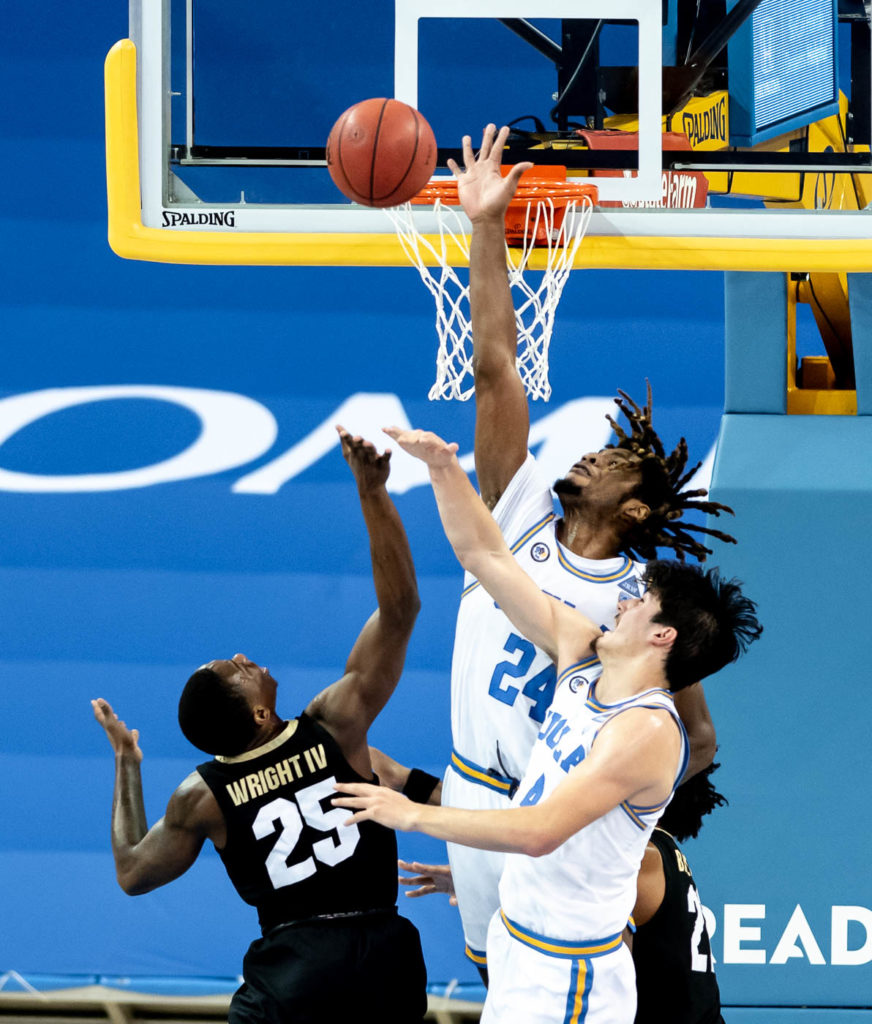 Hill and Jaquez double team Colorado guard McKinley Wright IV to contest his shot.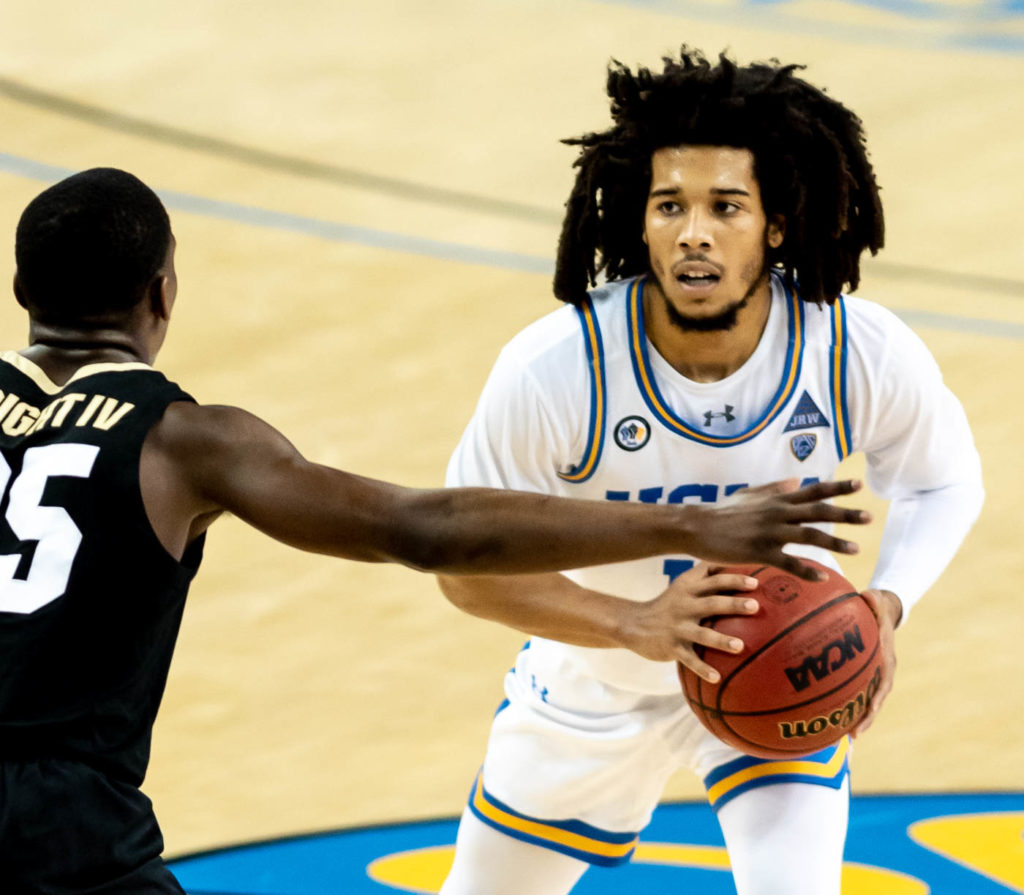 Campbell holds the ball and scans the court for open options. Campbell found his teammates for a game-high seven assists.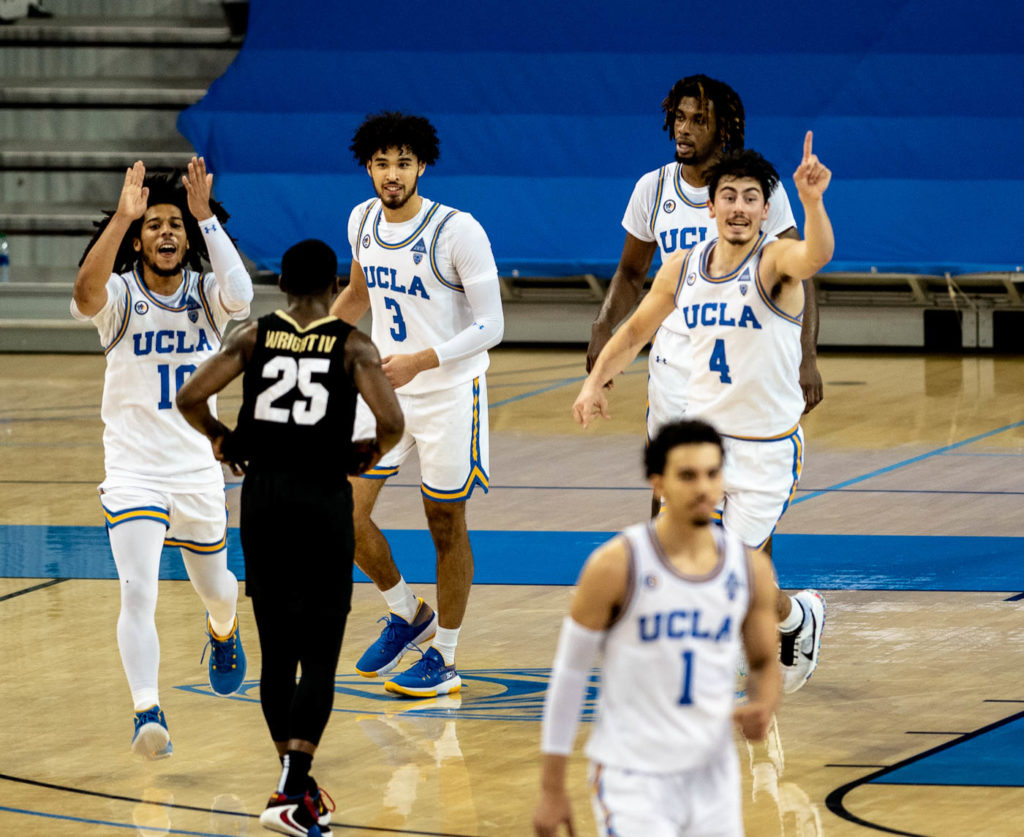 The Bruins celebrate their victory at the sound of the buzzer. With a 3-point lead, UCLA's defense stopped Colorado from attempting to tie the game in the final seconds.