UCLA entered the matchup undefeated at home, looking to bounce back after a loss to Ohio State on the road.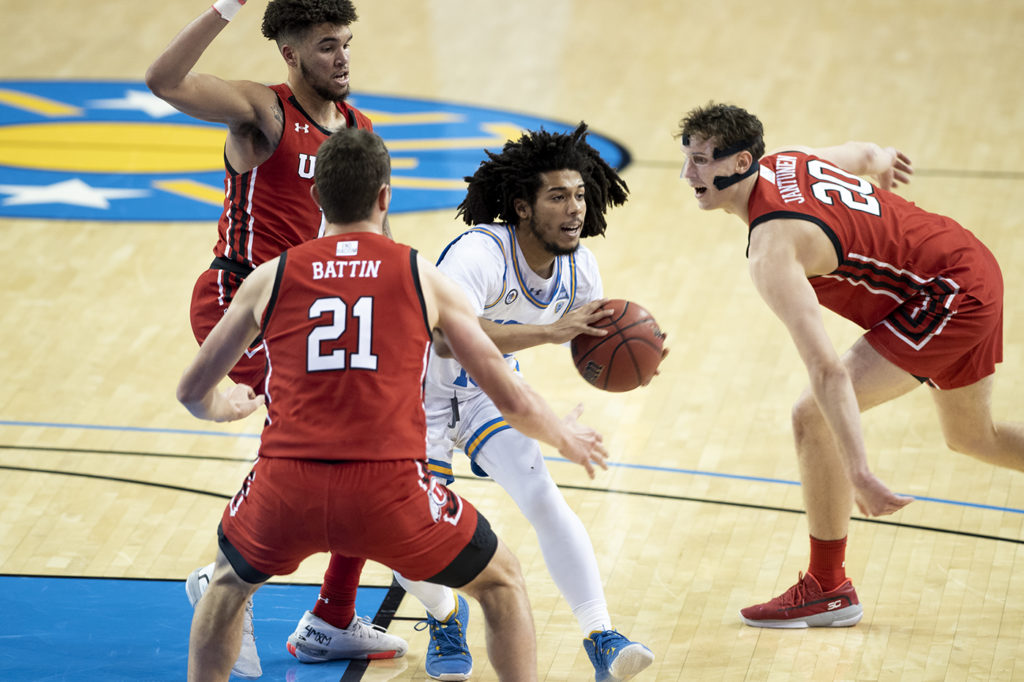 Redshirt sophomore guard Tyger Campbell weaves through traffic before making a pass. Campbell finished the game with nine points and 10 assists.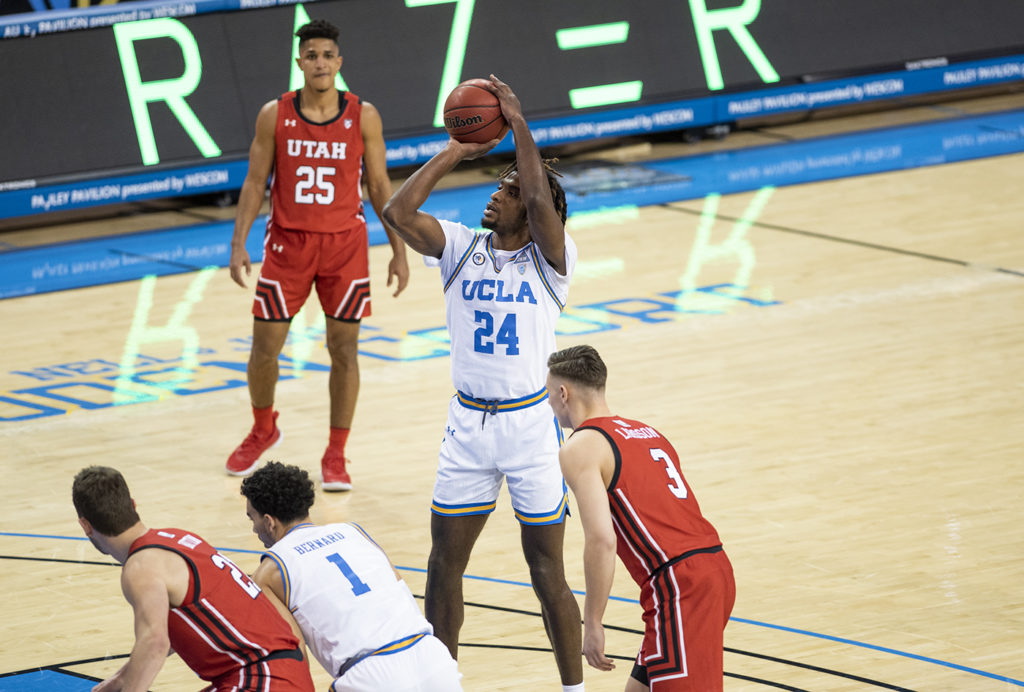 Redshirt junior forward/center Jalen Hill shoots a free throw. Hill ended the night 6-of-8 at the line.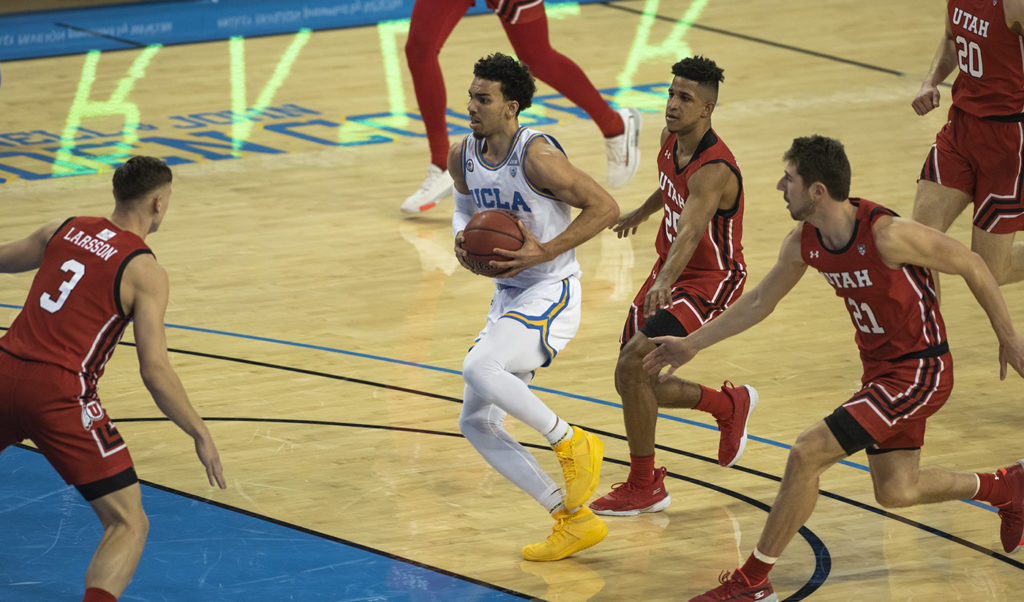 Junior guard Jules Bernard drives on Utah guard Pelle Larsson. Bernard finished with 13 points on a team-high 10 shots.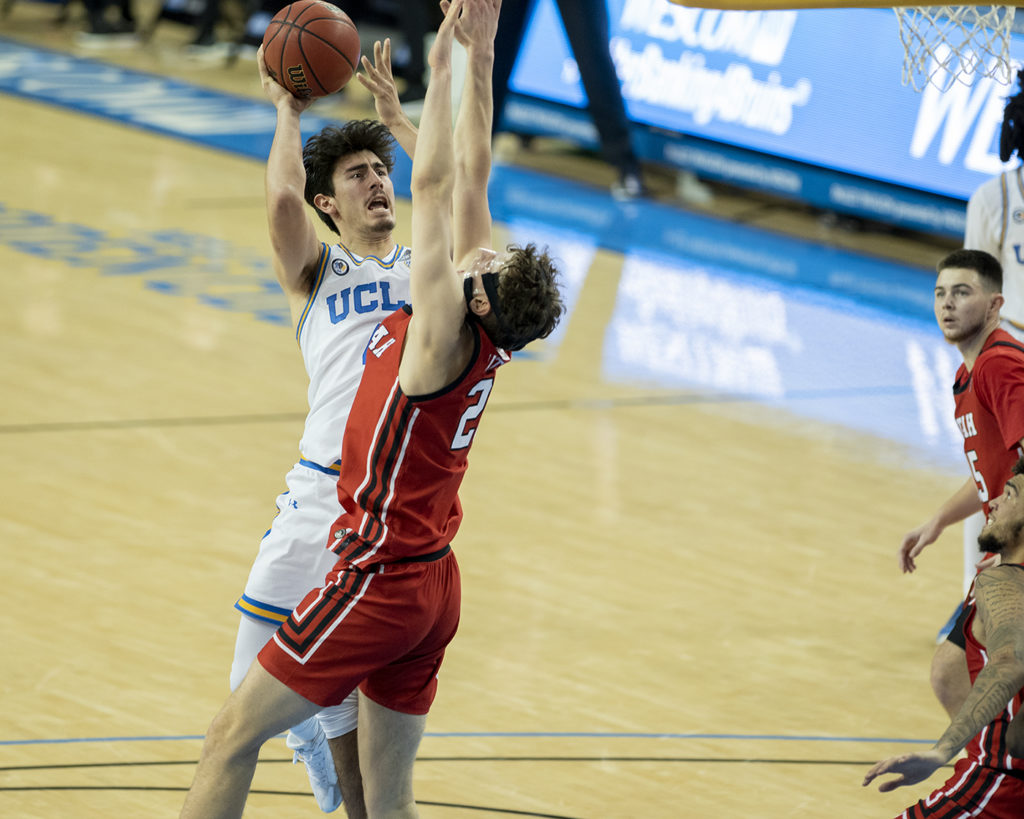 Sophomore guard/forward Jaime Jaquez Jr. attempts a shot over Utah forward Mikael Jantunen. Jaquez finished the game with 10 points.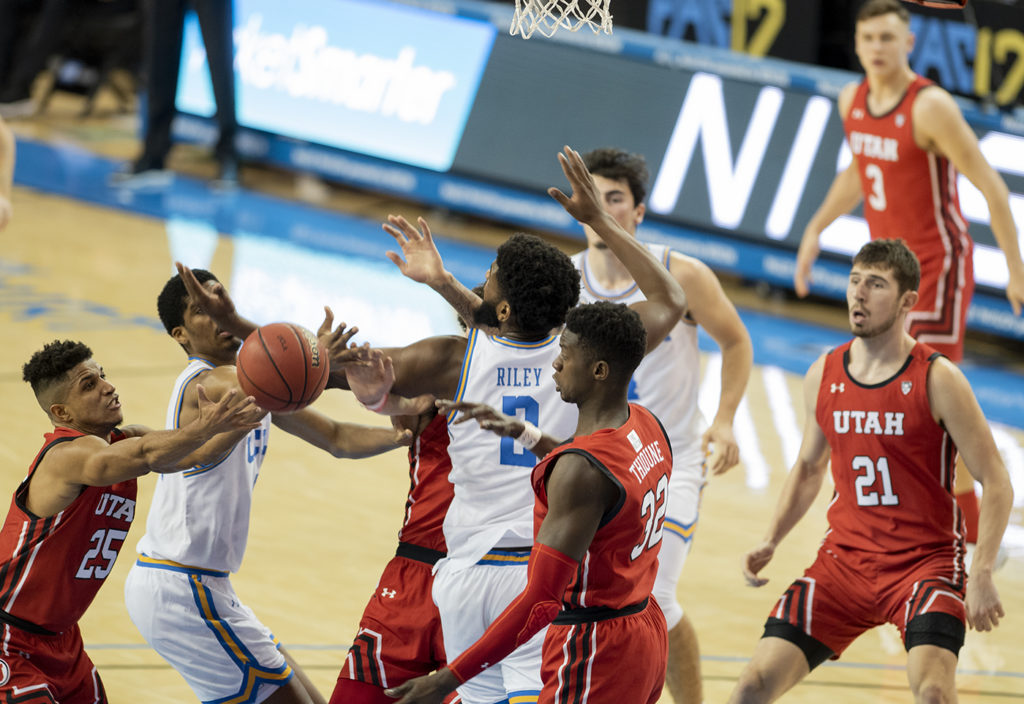 Redshirt junior forward Cody Riley, senior guard Chris Smith, and Utah's Plummer all fight for the rebound simultaneously.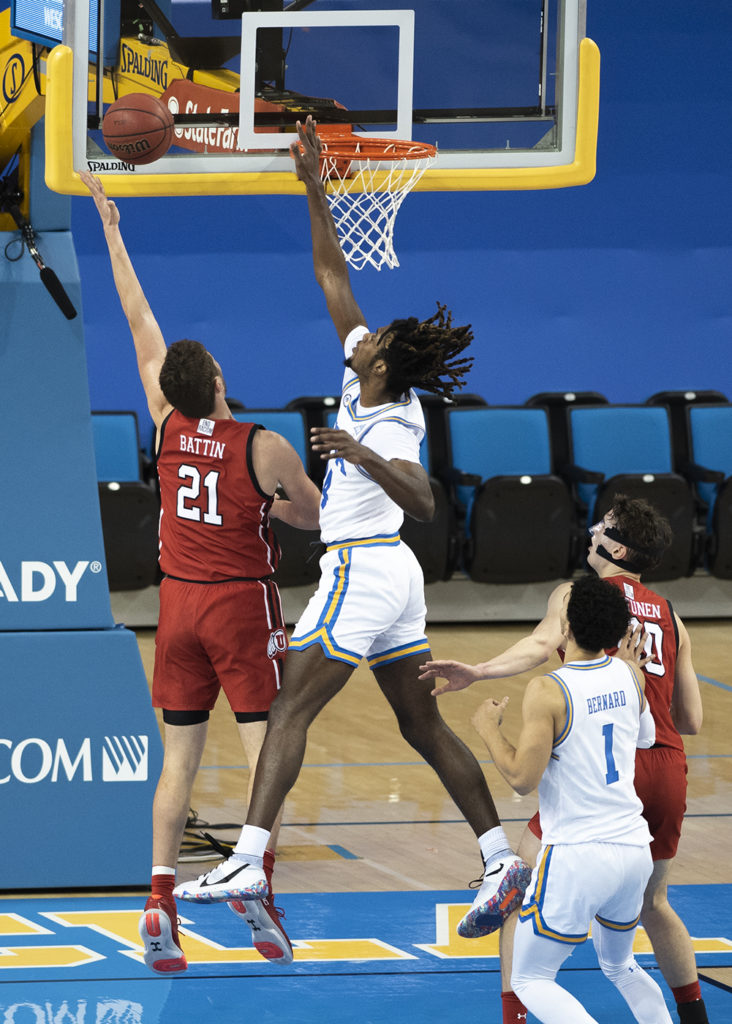 Hill attempts a block against Utah forward Riley Battin.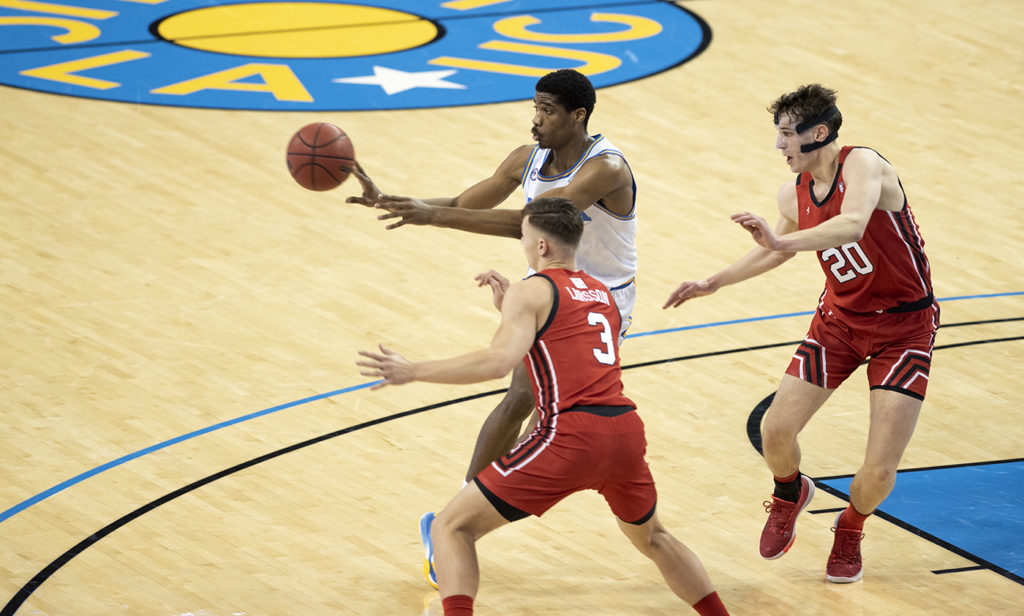 Smith kicks the ball out to one of his teammates. He was the Bruins' leading scorer with 16 points.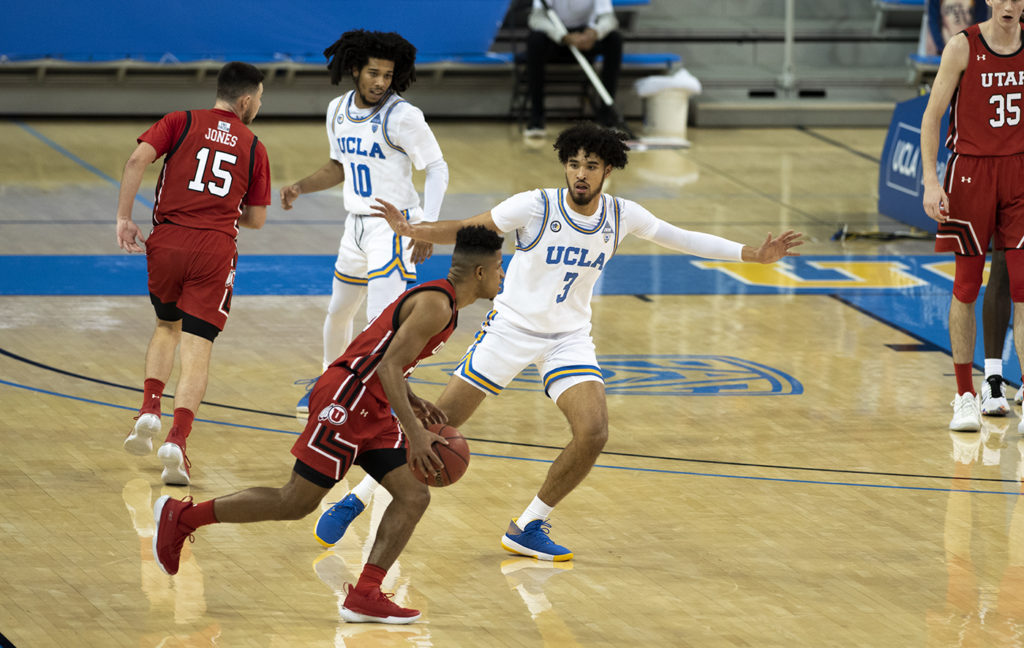 Sophomore guard Johnny Juzang defends Utah guard Alfonso Plummer.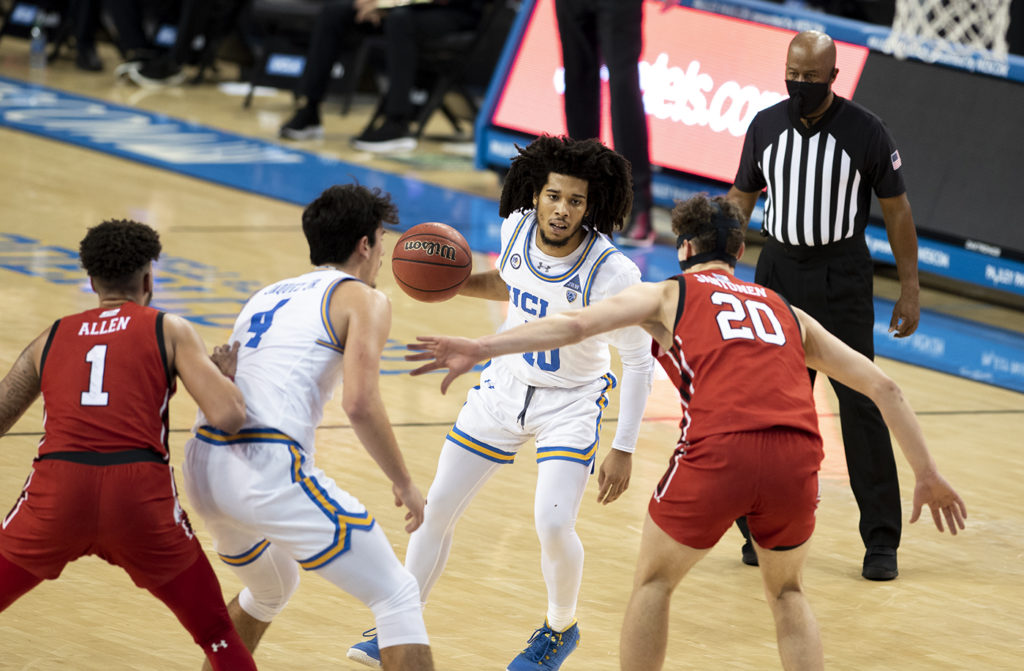 Campbell utilizes the screen set by Jaquez on Jantunen.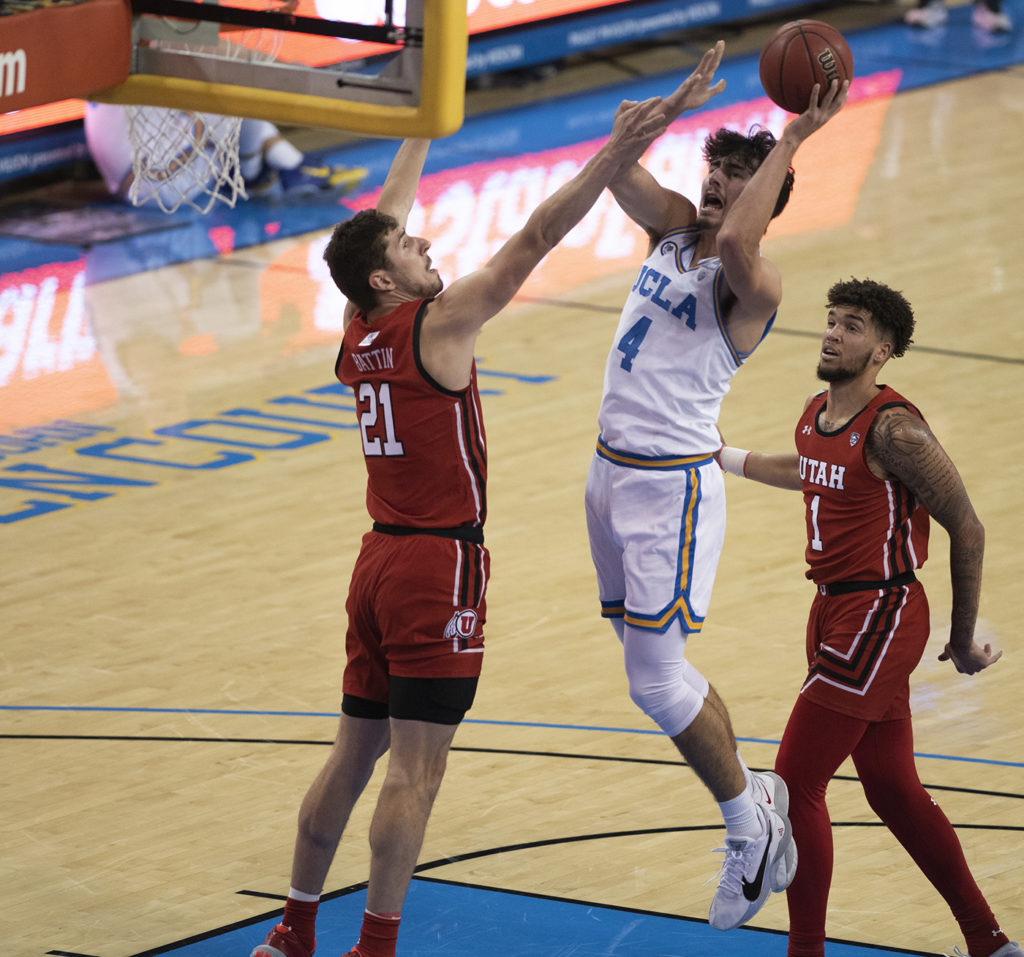 Jaquez shoots over Battin, one of his nine field goal attempts in the game.