The UCLA Bruins men's basketball team continued its win streak, beating out Marquette 69-60 for its fifth straight win.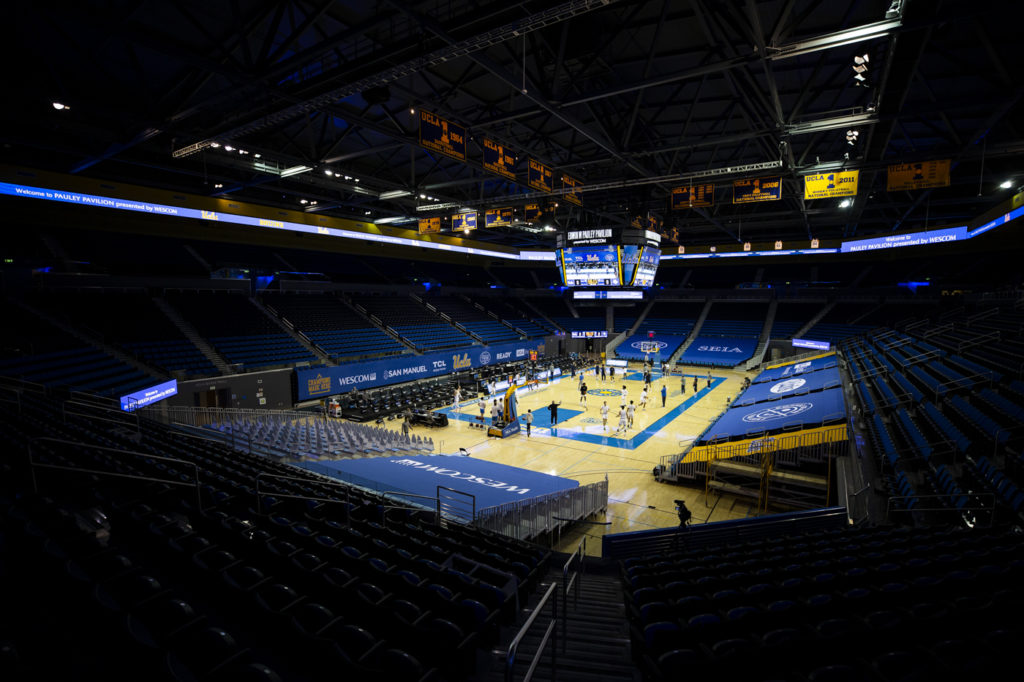 Players warm up before the start of the men's basketball game between UCLA and Marquette at Pauley Pavilion on Friday.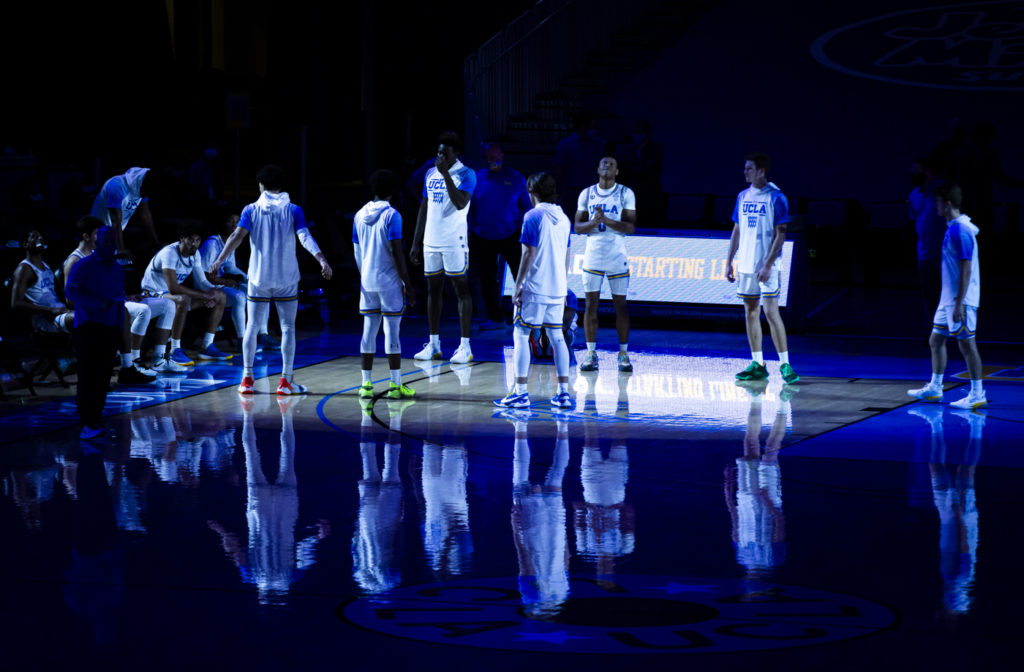 UCLA players are introduced before the start of the game.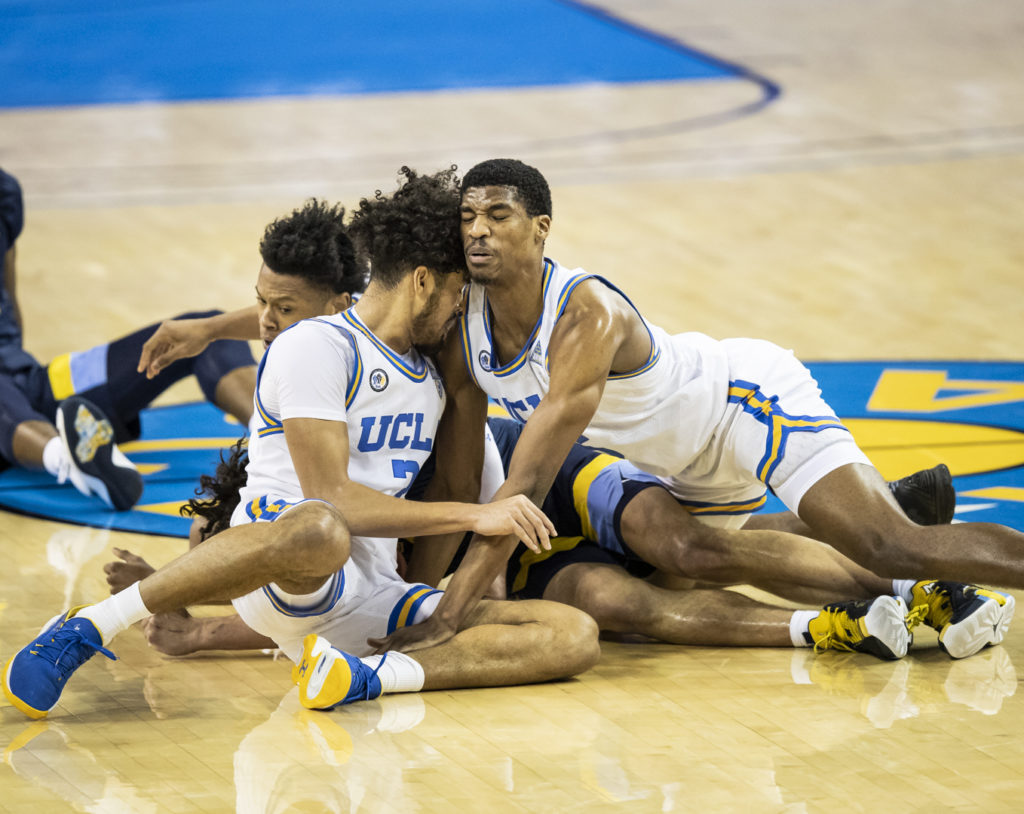 Sophomore guard Johnny Juzang and senior guard Chris Smith collide as players fight for the ball.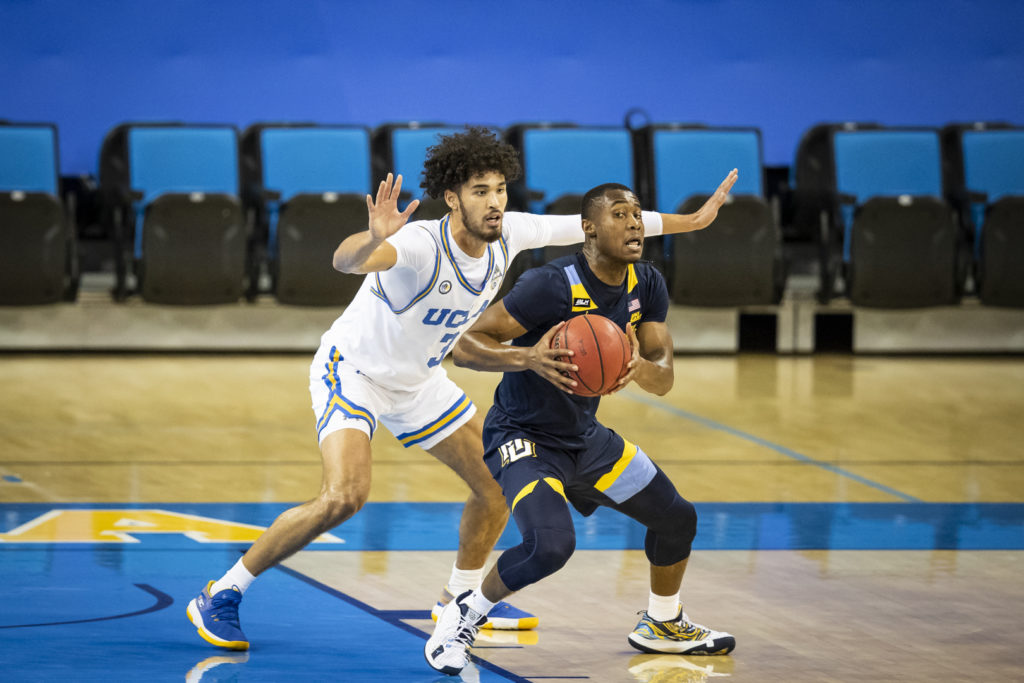 Juzang blocks Marquette guard Koby McEwen. Juzang played for 27 minutes and ended with nine points.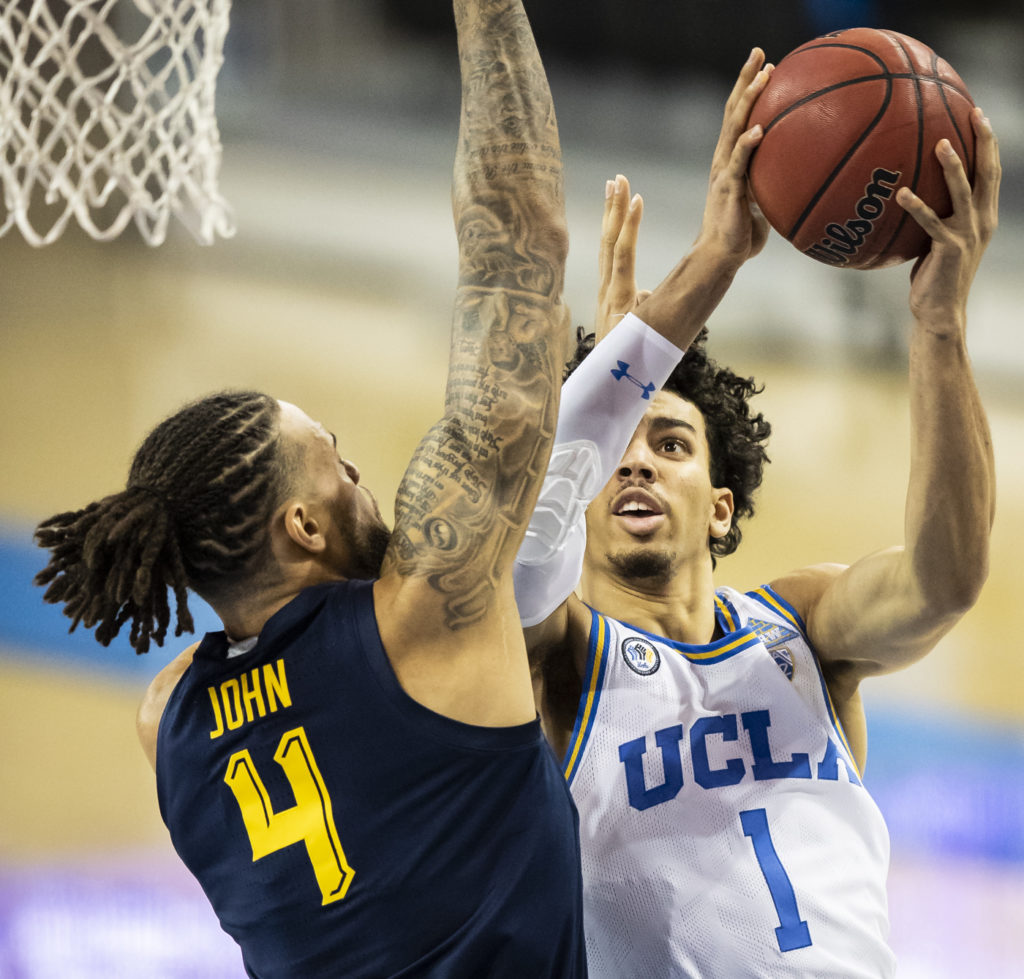 Junior guard Jules Bernard attempts a layup defended by Marquette forward Theo John.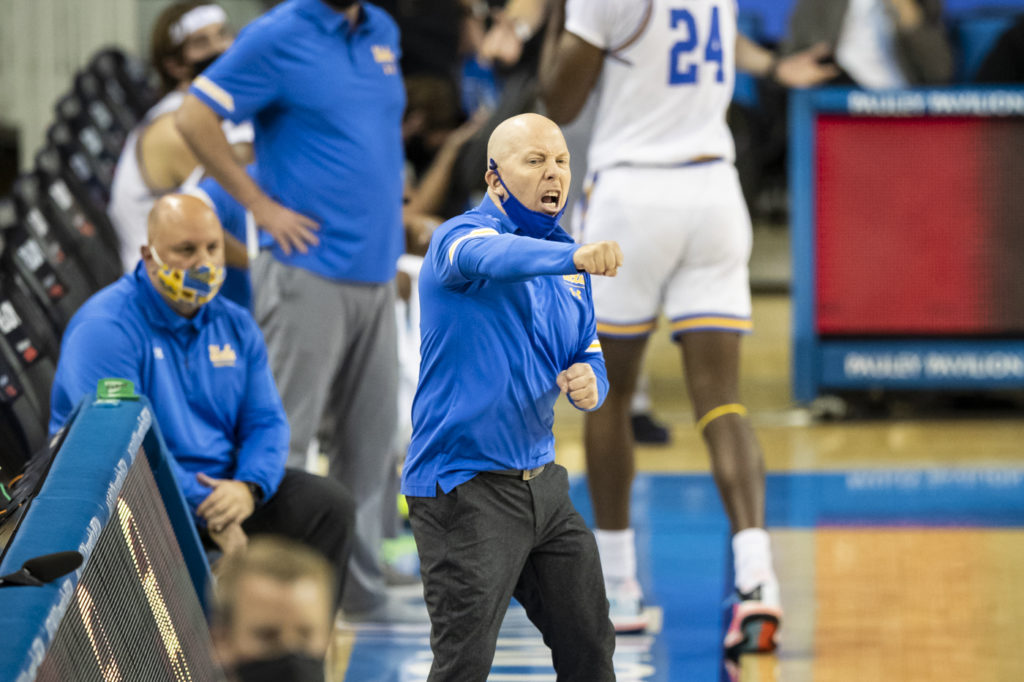 UCLA coach Mick Cronin reacts toward the referee.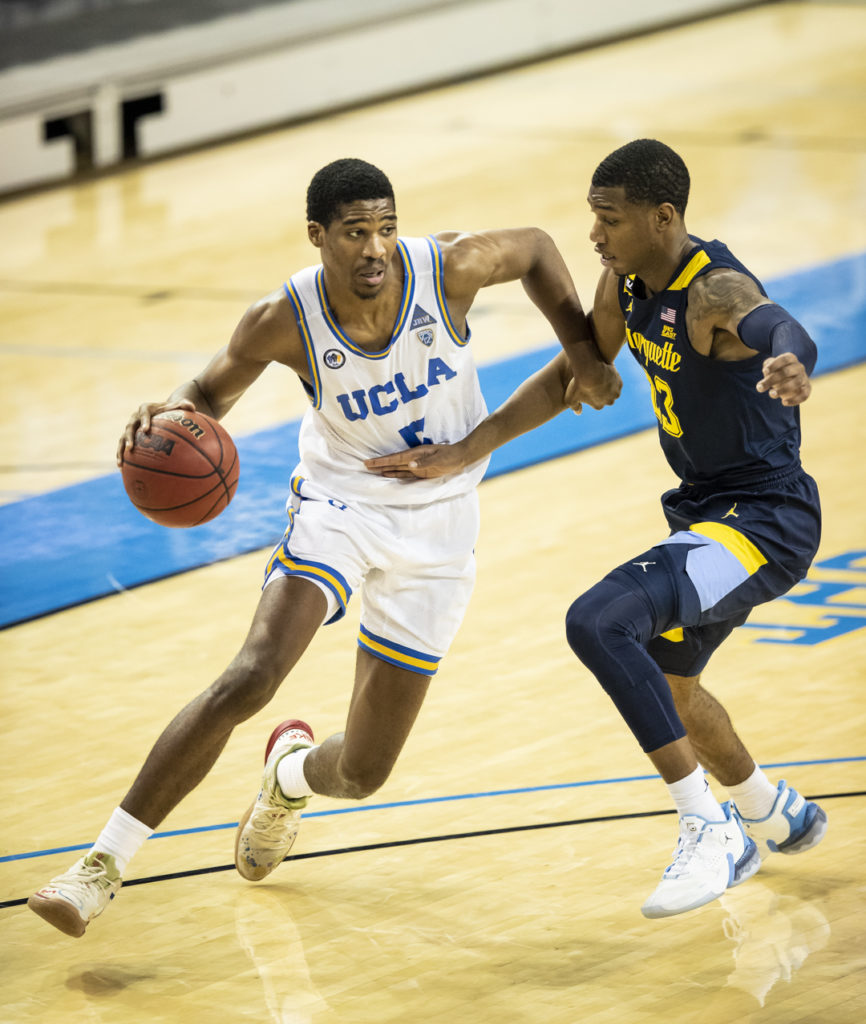 Smith attempts to get past Marquette forward Jamal Cain.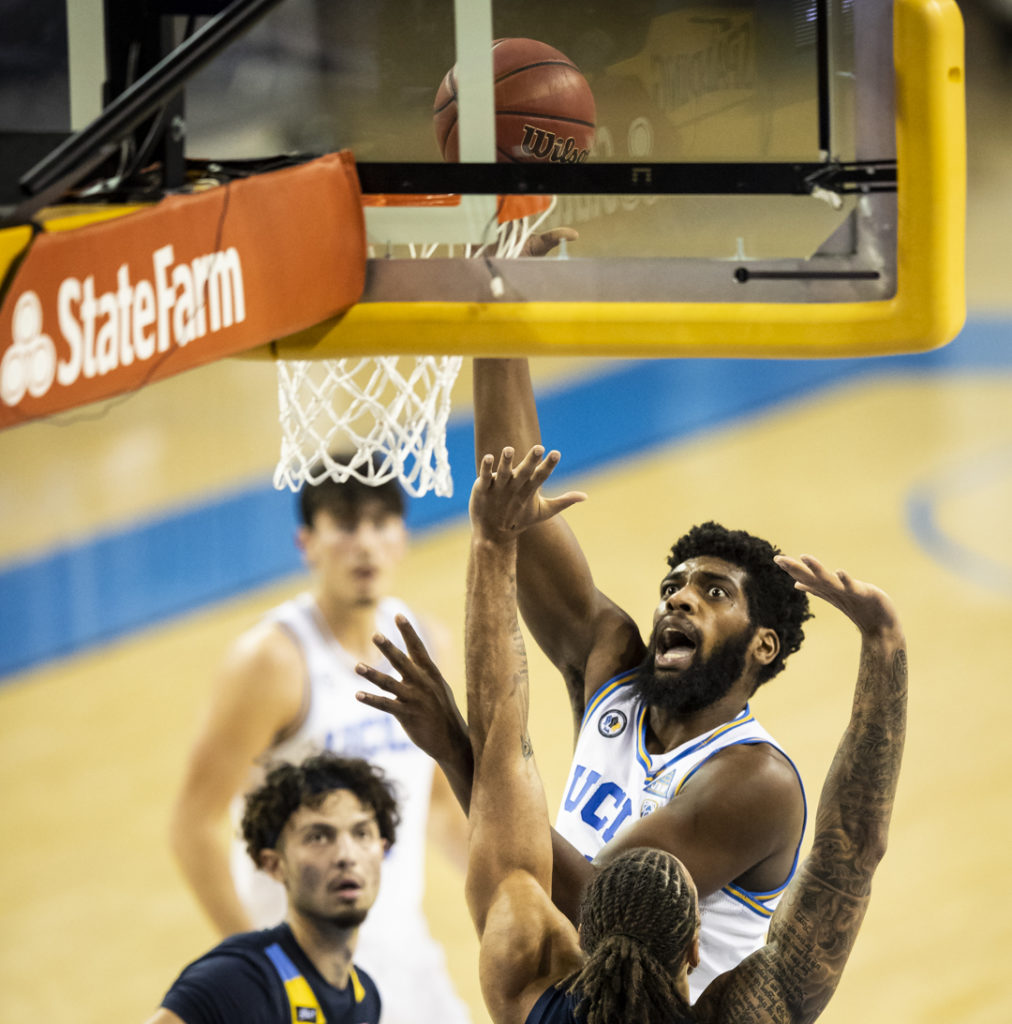 Redshirt junior forward Cody Riley goes up for a basket. Riley played for 17 minutes and ended with three points.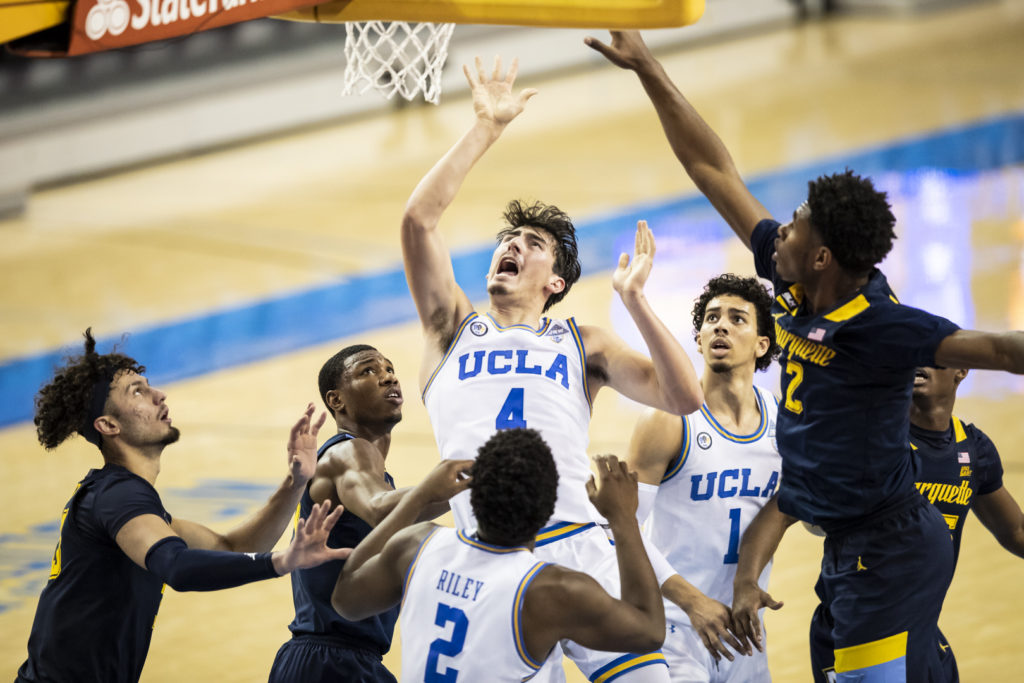 Sophomore guard/forward Jaime Jaquez Jr. goes up for a layup. Jaquez finished with a team-high 18 points.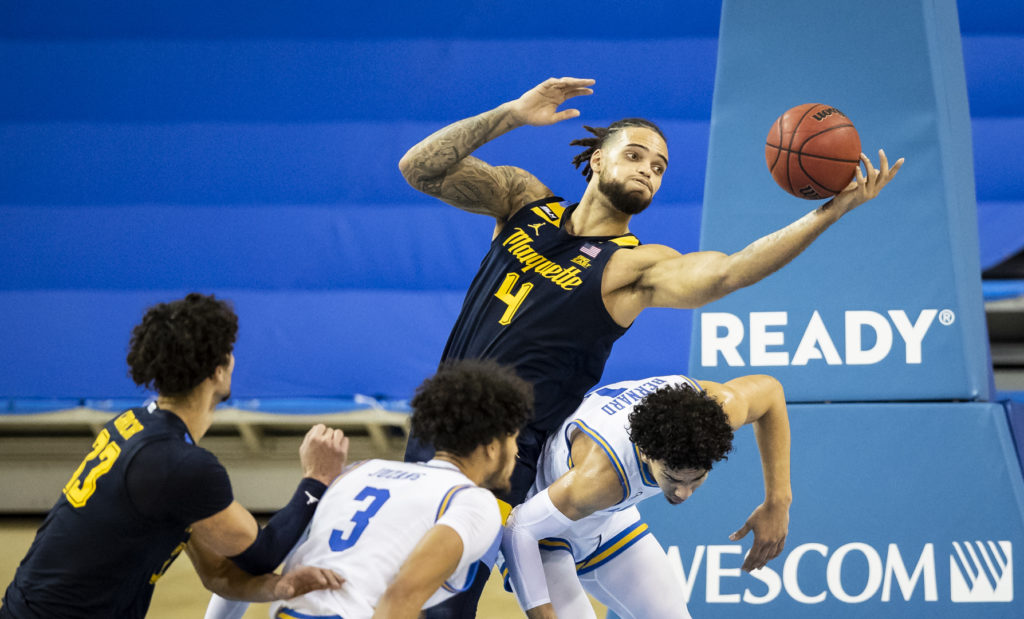 John stretches for the rebound over Bernard.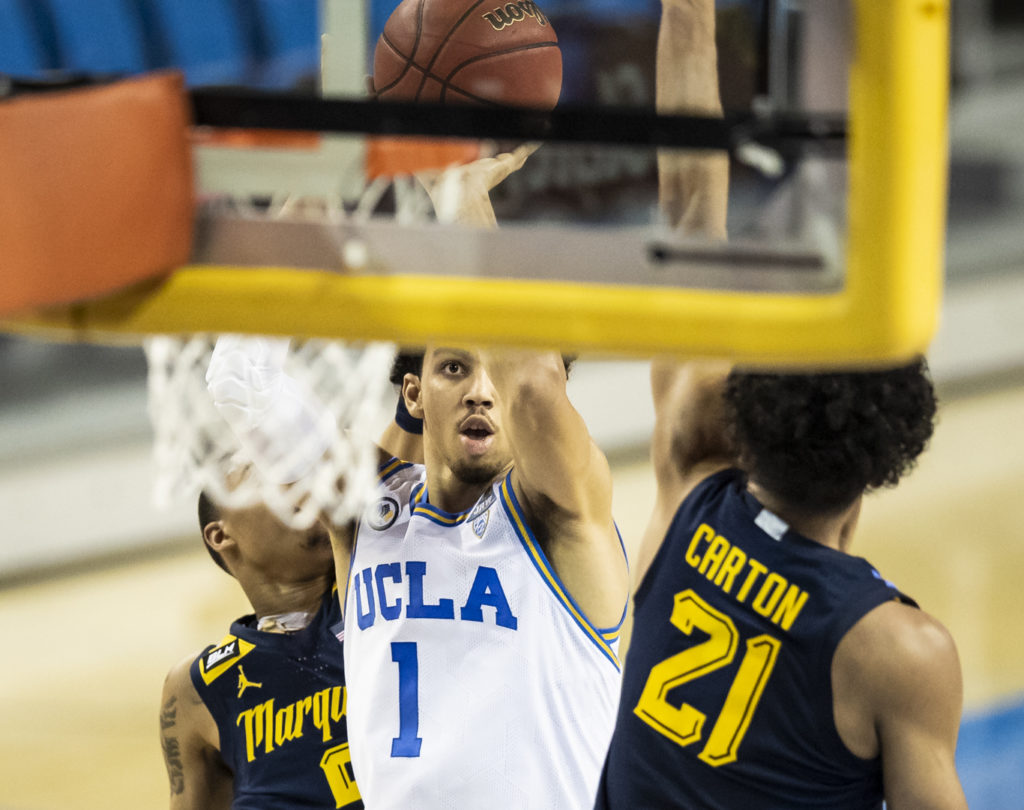 Bernard eyes the basket mid-stroke. He scored 15 points in 26 minutes of play and was tied for the team's most rebounds.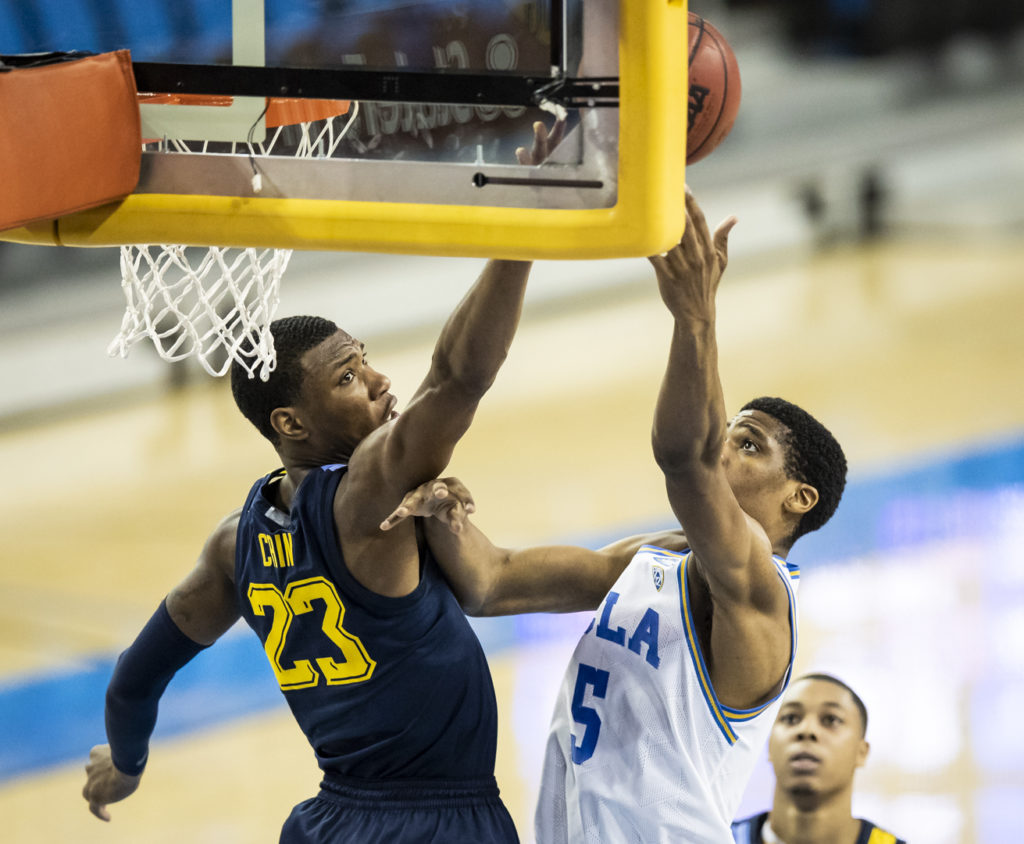 Cain attempts to block a layup by Smith.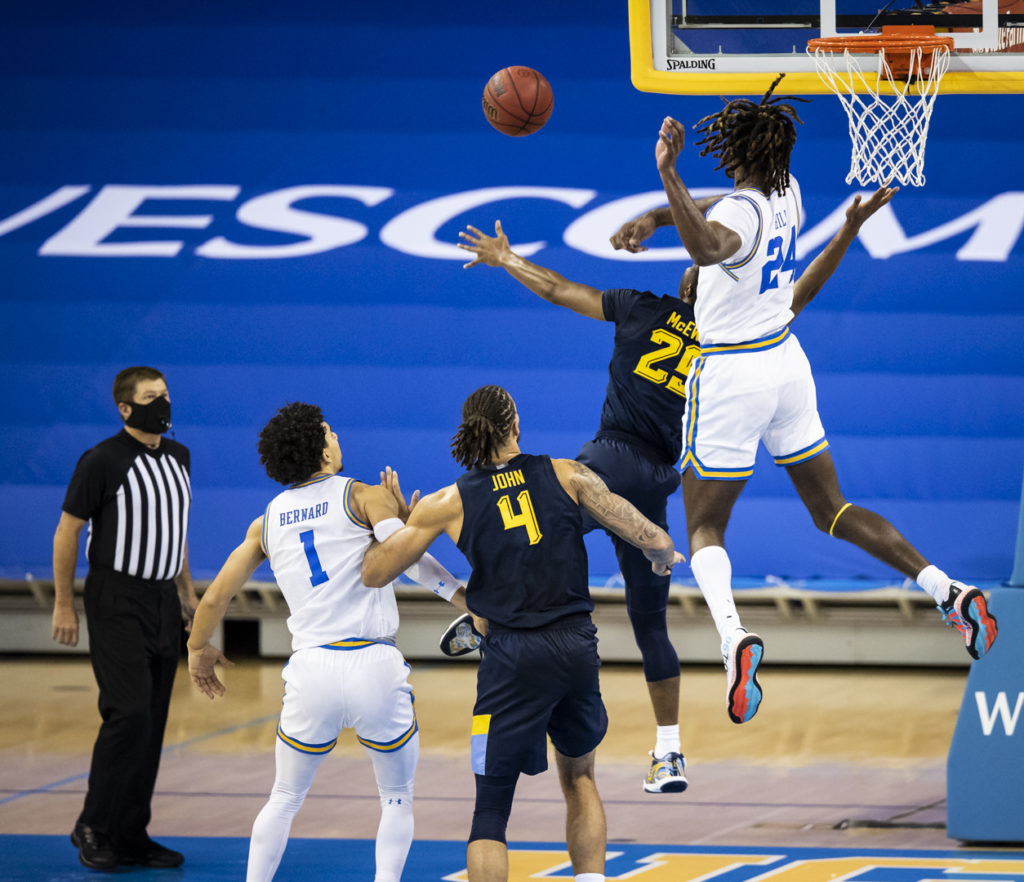 Redshirt junior forward/center Jalen Hill slaps the ball away as McEwen attempts to score.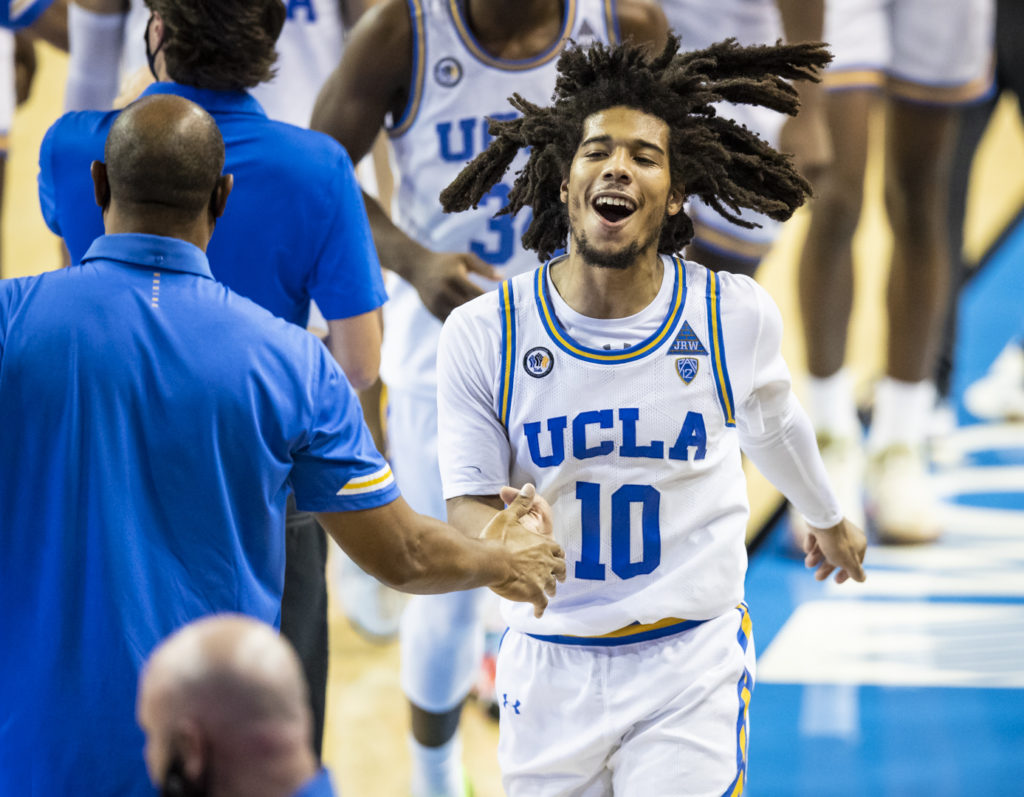 Redshirt sophomore guard Tyger Campbell celebrates the Bruins' 69-60 win over Marquette as he leaves the court. UCLA will host Long Beach State on Tuesday.