The Bruins defeated the Gauchos, extending their home record to 2-0 and handing UC Santa Barbara a loss in its first women's basketball game of the season.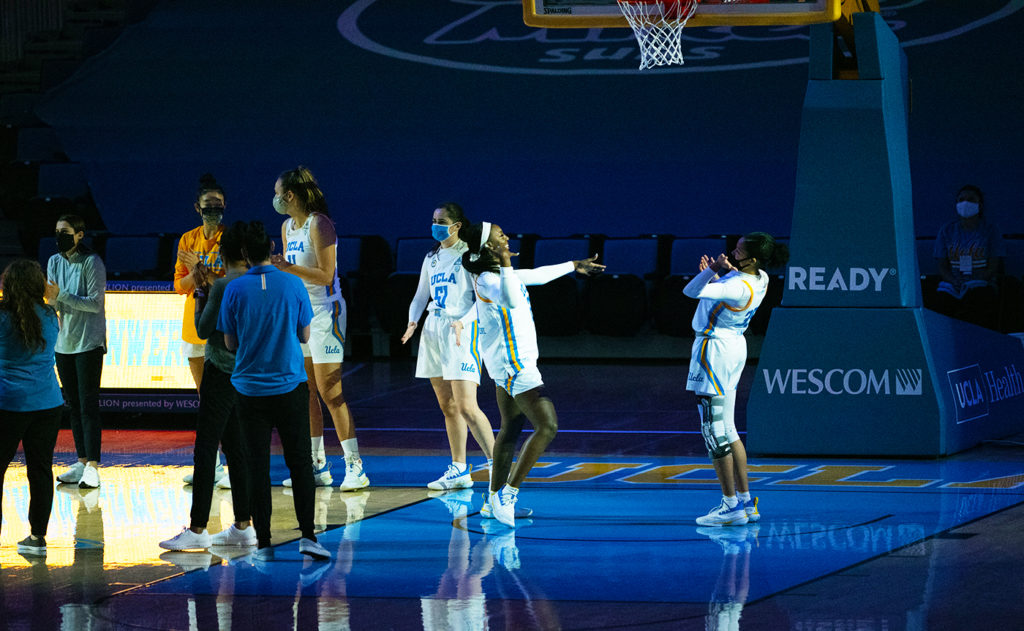 After being introduced by the announcer, senior forward Michaela Onyenwere performs a handshake with sophomore guard Camryn Brown.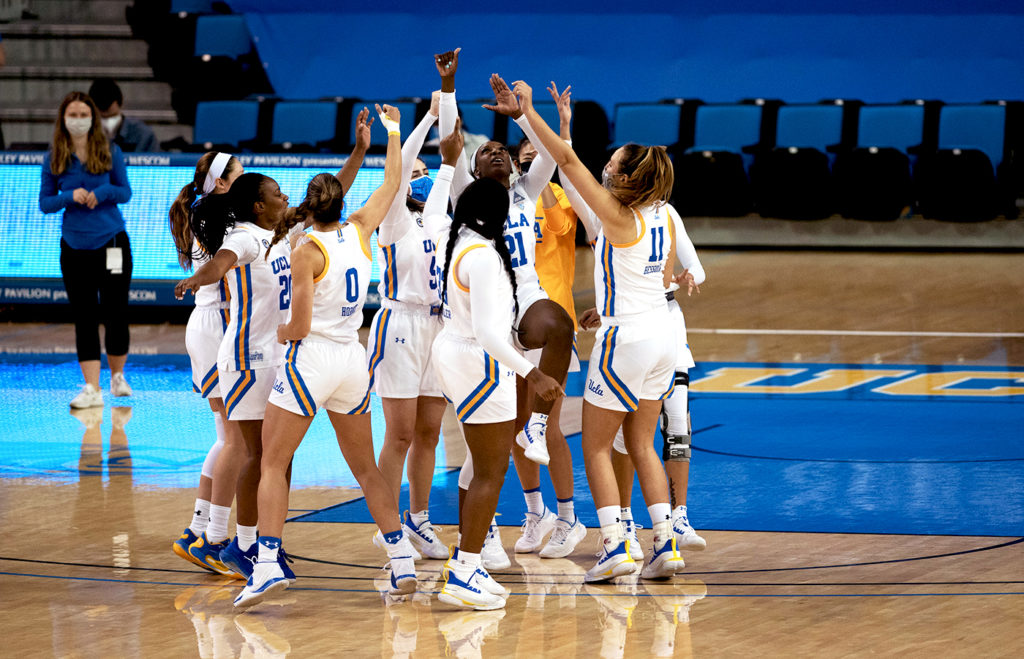 The team huddles together for a cheer before the game begins. The Bruins looked to continue their undefeated home record.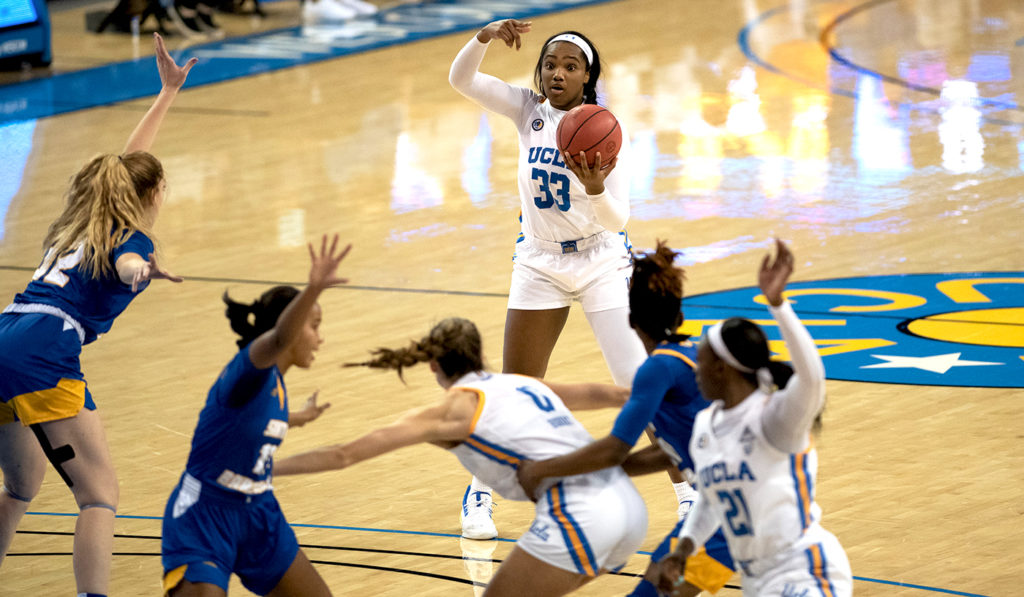 Senior forward Lauryn Miller looks to feed the ball inside. Miller led the team with seven assists.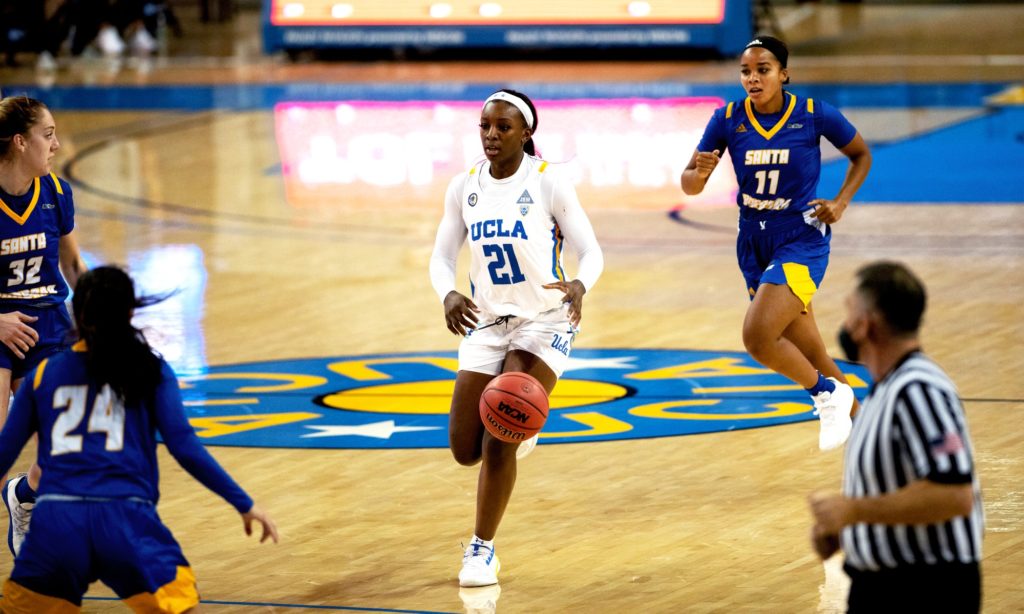 Onyenwere dribbles the ball up the floor. She was tied as the team's second-leading scorer with 17 points.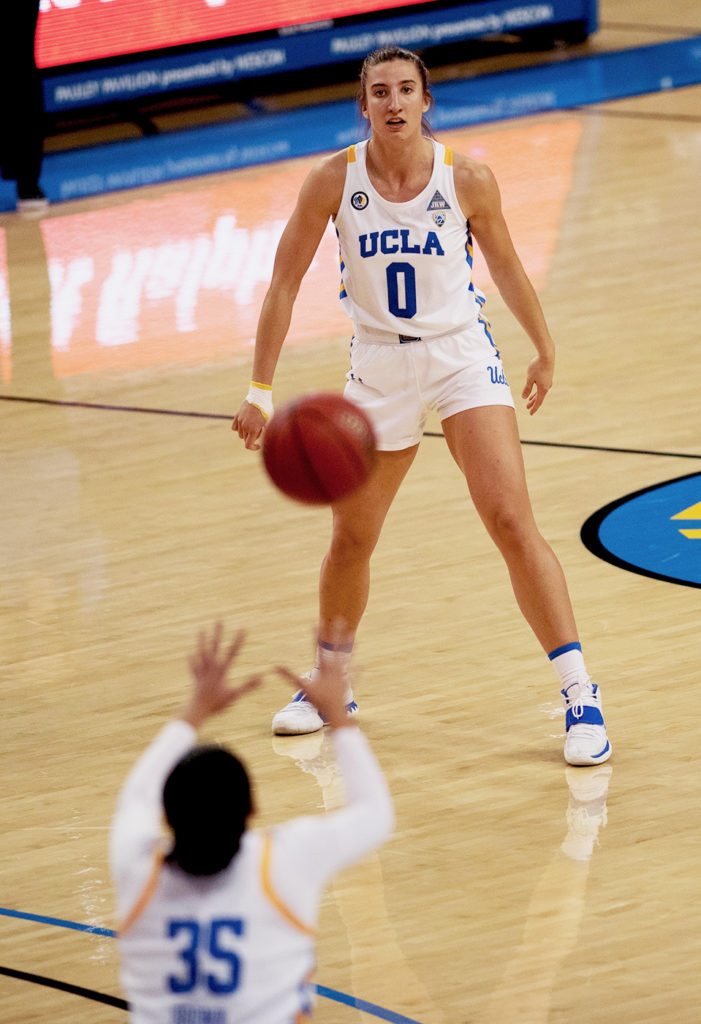 Redshirt junior guard Chantel Horvat sets her eyes on the pass from Brown.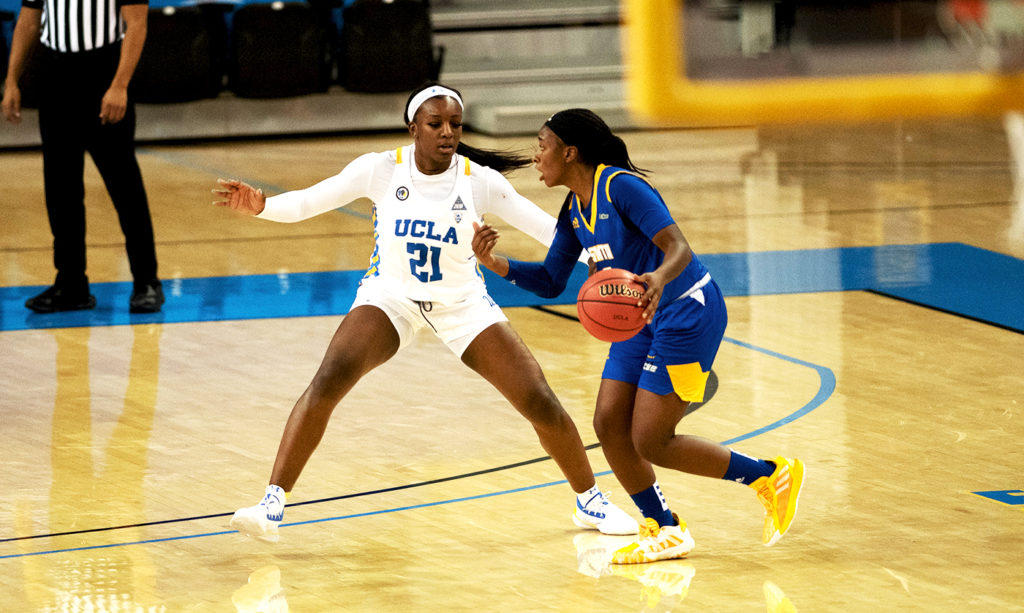 Onyenwere defends UCSB guard Danae Miller along the perimeter.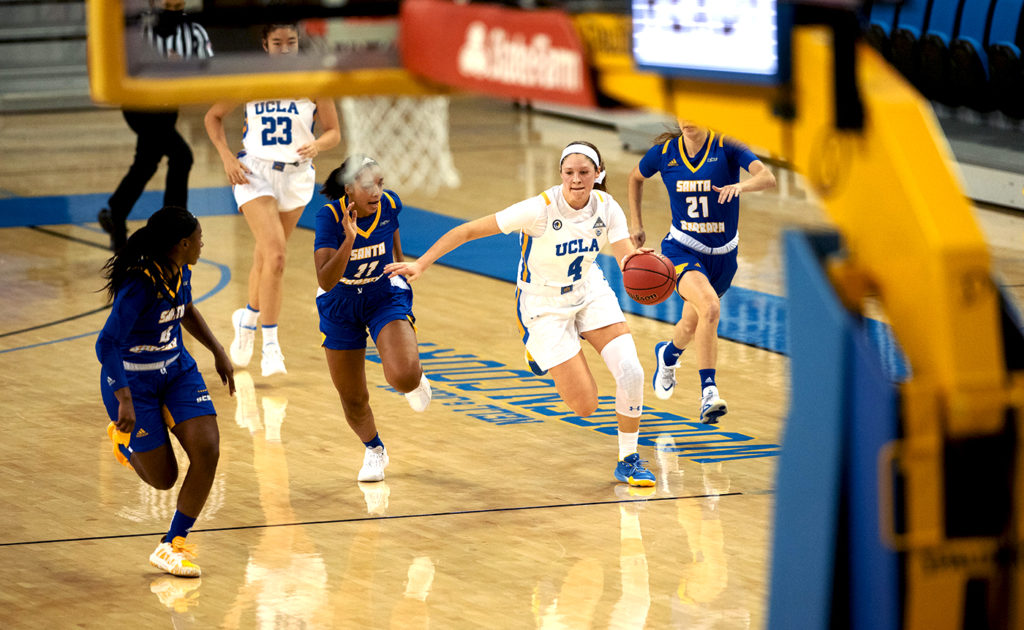 Redshirt junior guard Lindsey Corsaro dribbles down the court on a fast break.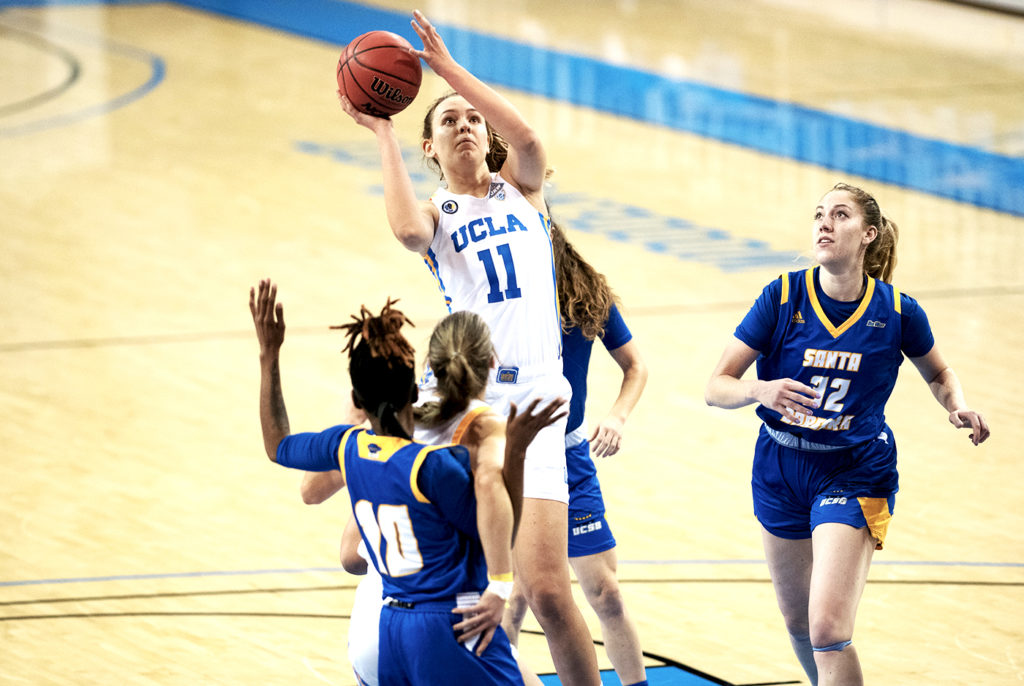 Freshman forward Emily Bessoir navigates through the defense to find an opening for the shot. Bessoir led the bench in scoring with 15 points in 26 minutes.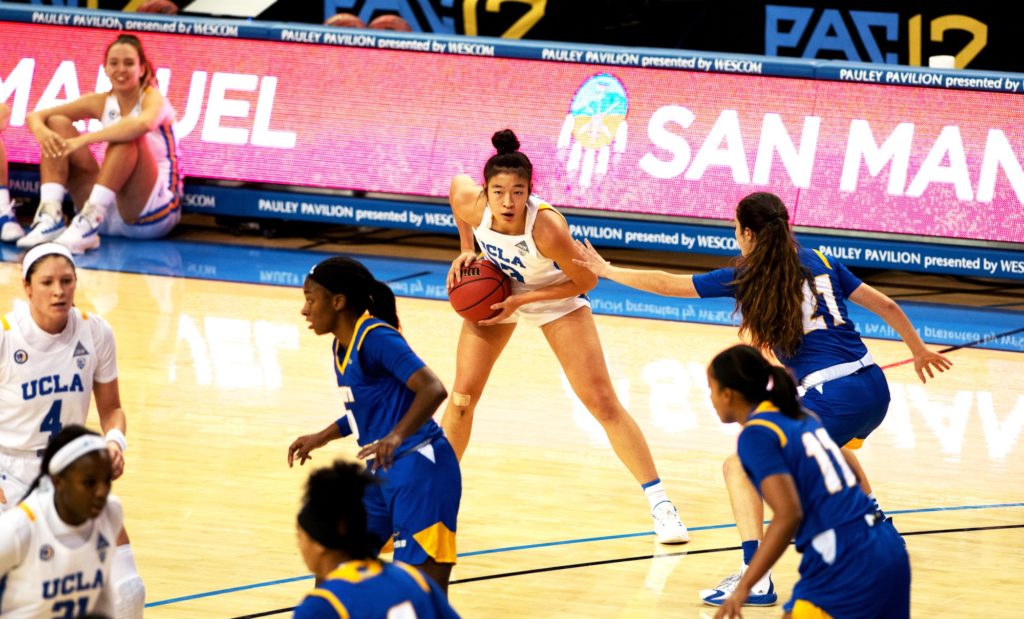 Redshirt senior guard Natalie Chou surveys the floor while guarded by UCSB forward Mira Shulman.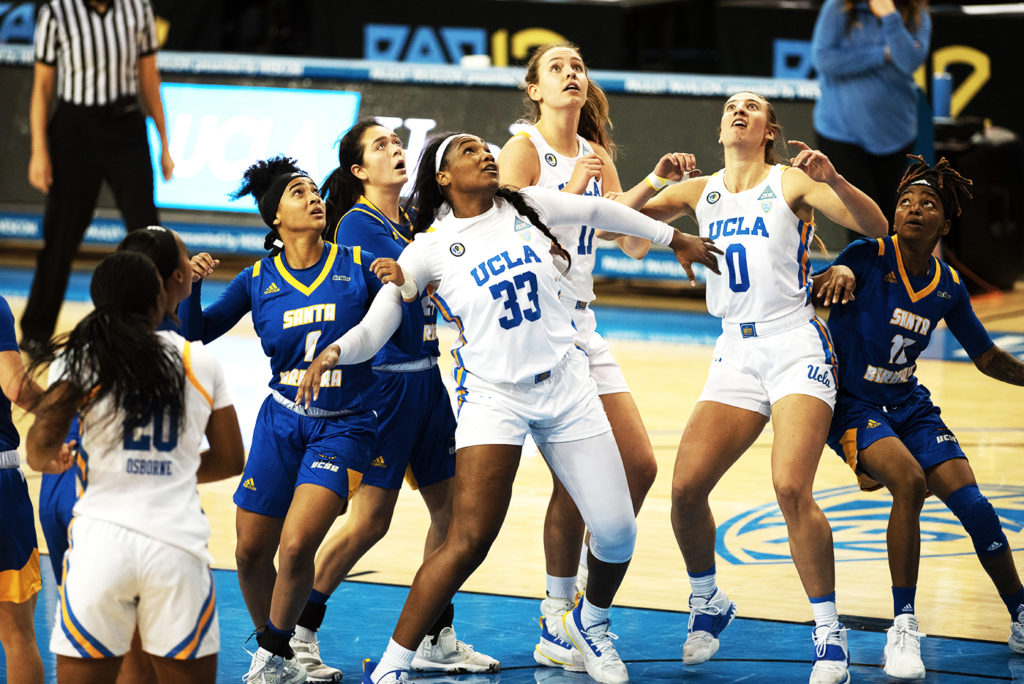 Players on both teams get in position to rebound the ball.
Sophomore guard Charisma Osborne dribbles the ball away from UCSB guard Anya Choice. Osborne led the team in scoring with 18 points.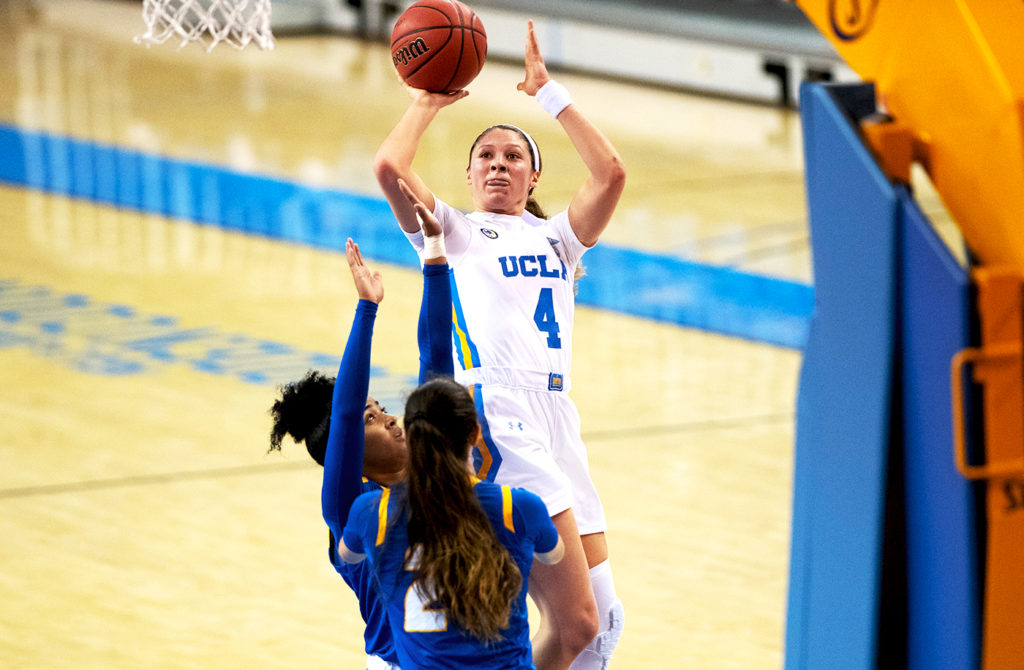 Corsaro leaps for a pull-up jumper with a hand in her face, finishing the game with 9 points in 29 minutes.