UCLA men's basketball defeated California in its first conference win of the campaign. Pauley Pavilion's stands were empty Sunday night, but pregame music, light shows and jumbotron player introductions were done as usual. Crowd reactions and band recordings were played over the loudspeakers.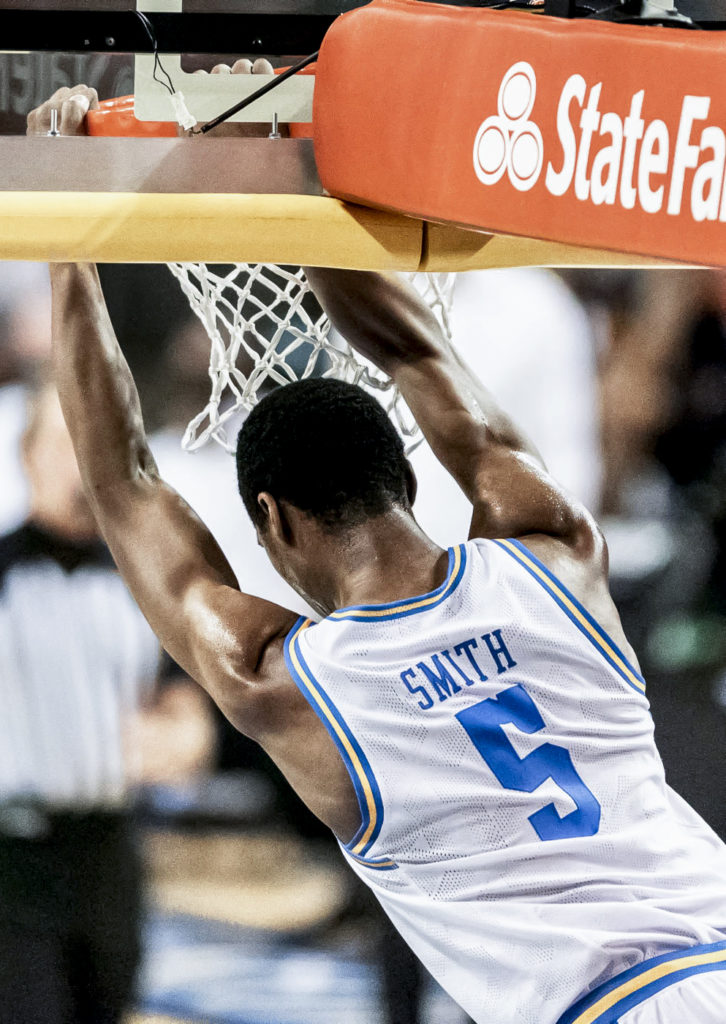 Senior guard Chris Smith accounted for eight of UCLA's 12 opening points, putting the Bruins in the lead with a reverse dunk.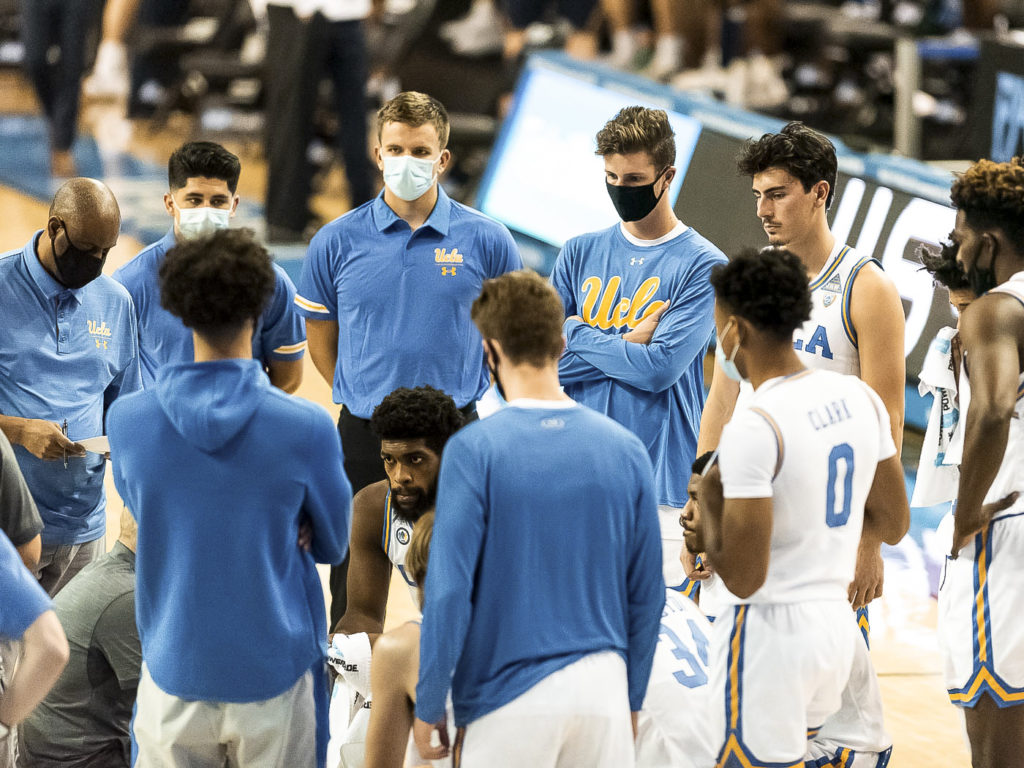 Redshirt junior forward Cody Riley hears a play from coach Mick Cronin. He went on to score four points for the Bruins.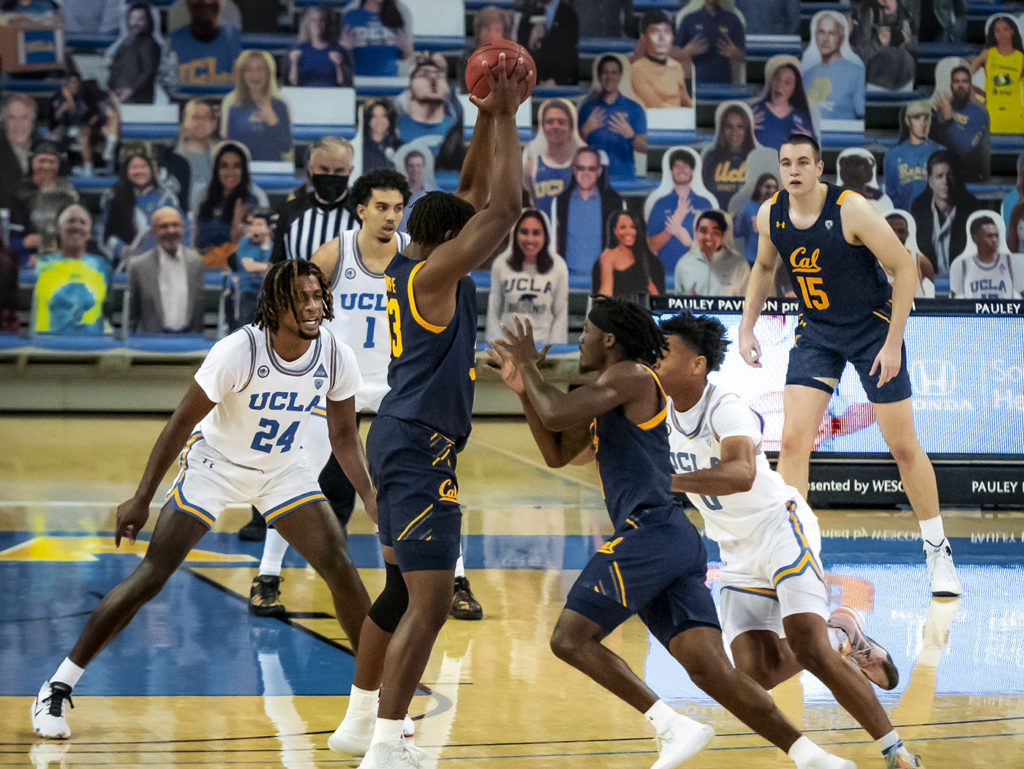 Cal takes possession of the ball, but redshirt junior forward/center Jalen Hill stays ready on defense.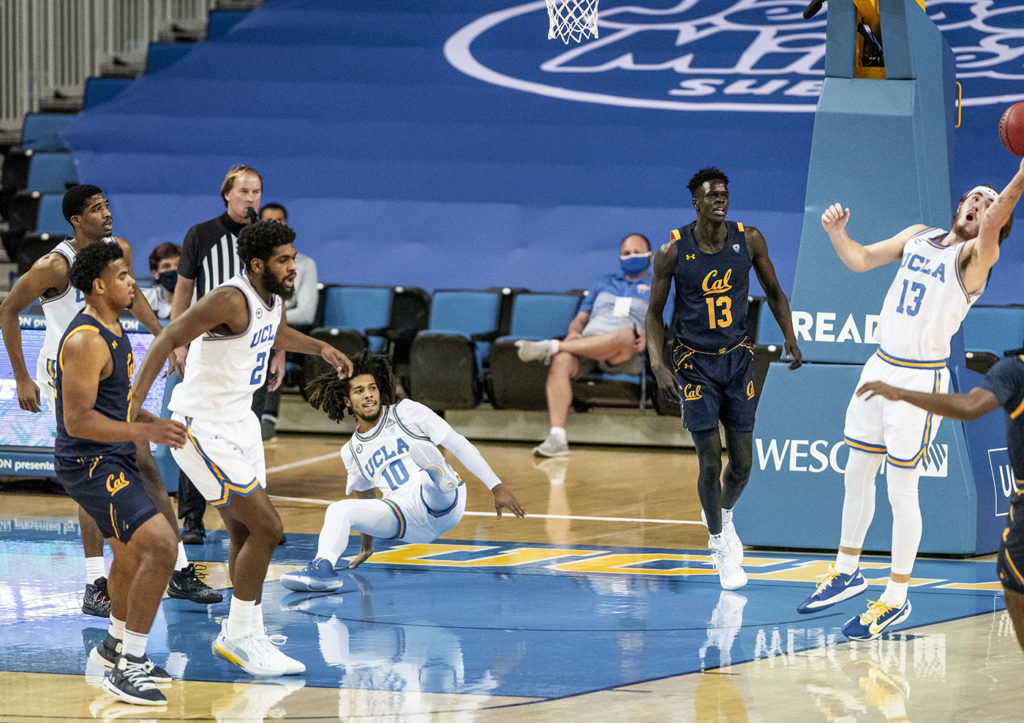 Redshirt sophomore guard Tyger Campbell falls to the ground as sophomore guard/forward Jake Kyman takes possession of the ball.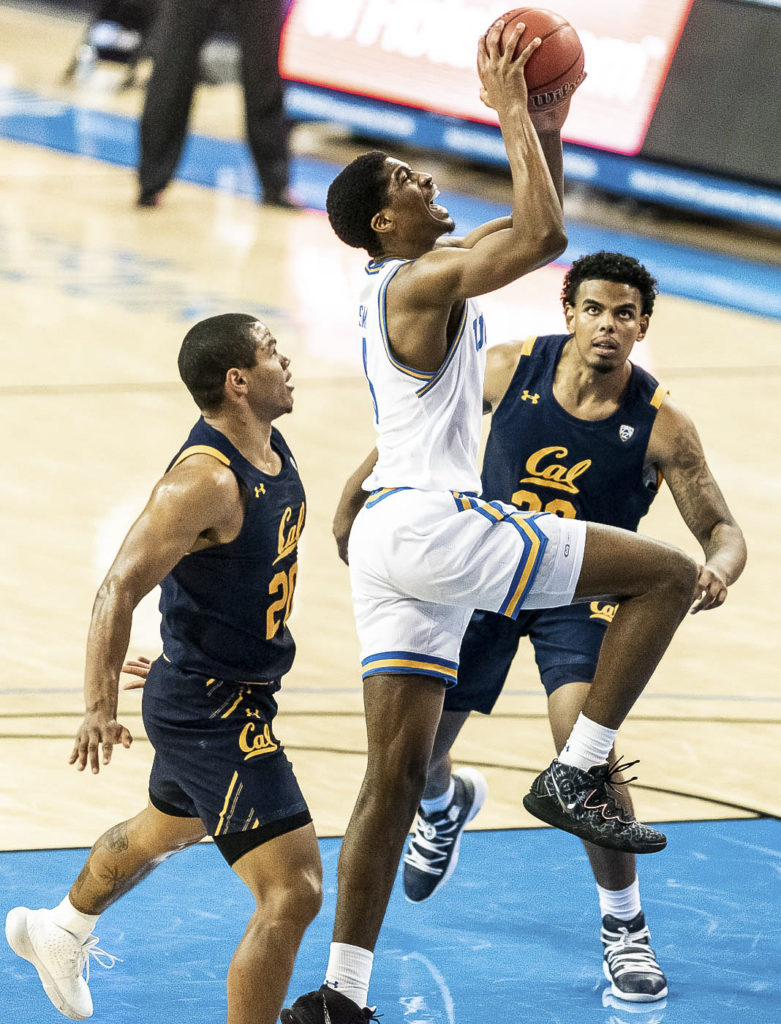 Smith goes in for the shot as Cal forward Andre Kelly trails the play.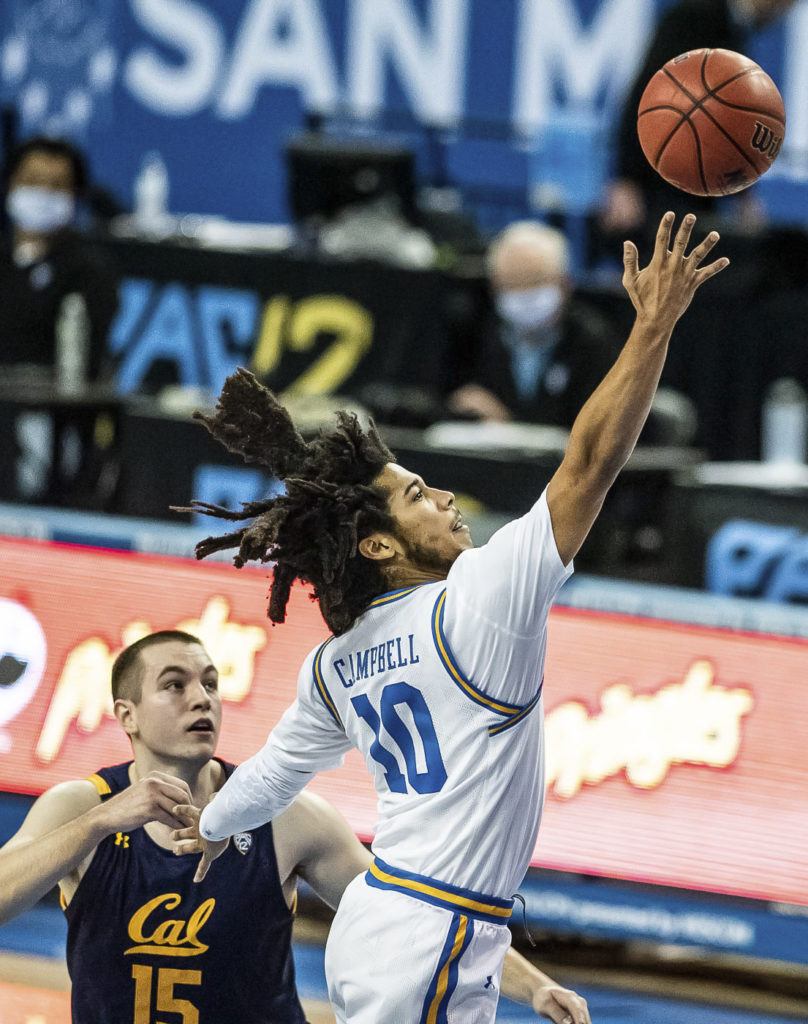 Campbell tosses in another basket for the Bruins, giving him his third career double-double at UCLA.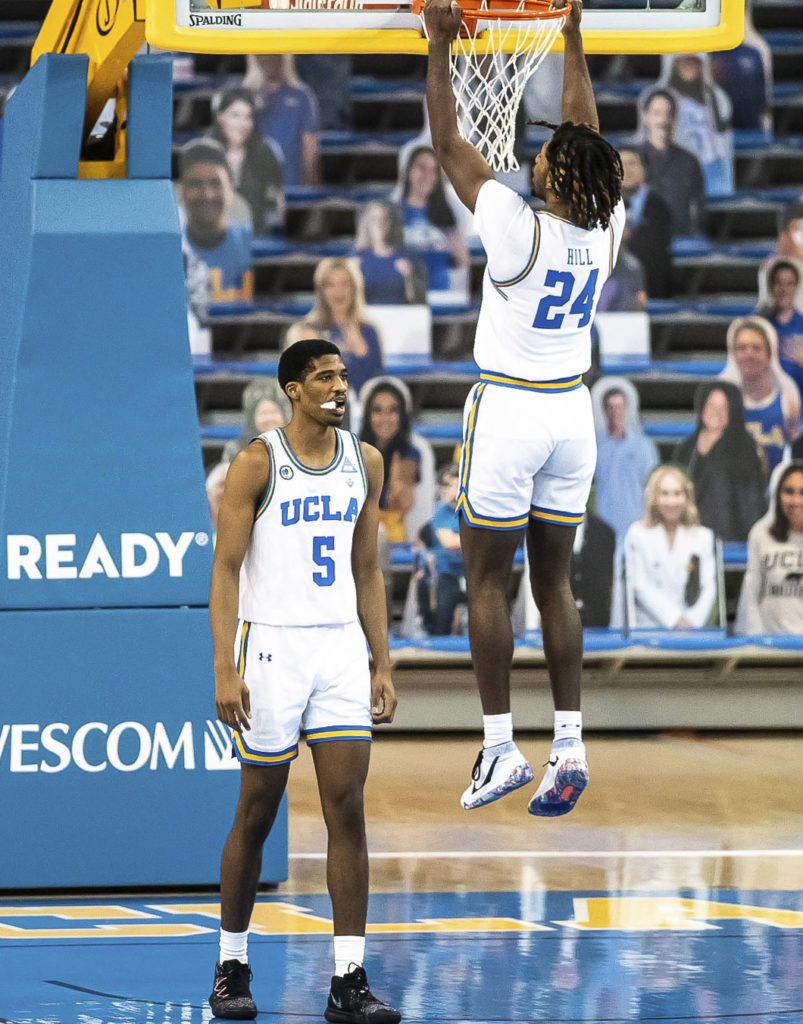 Hill hangs on the rim during a break in the game. He would later sink 4 shots in the second period, finishing the game with 10 points.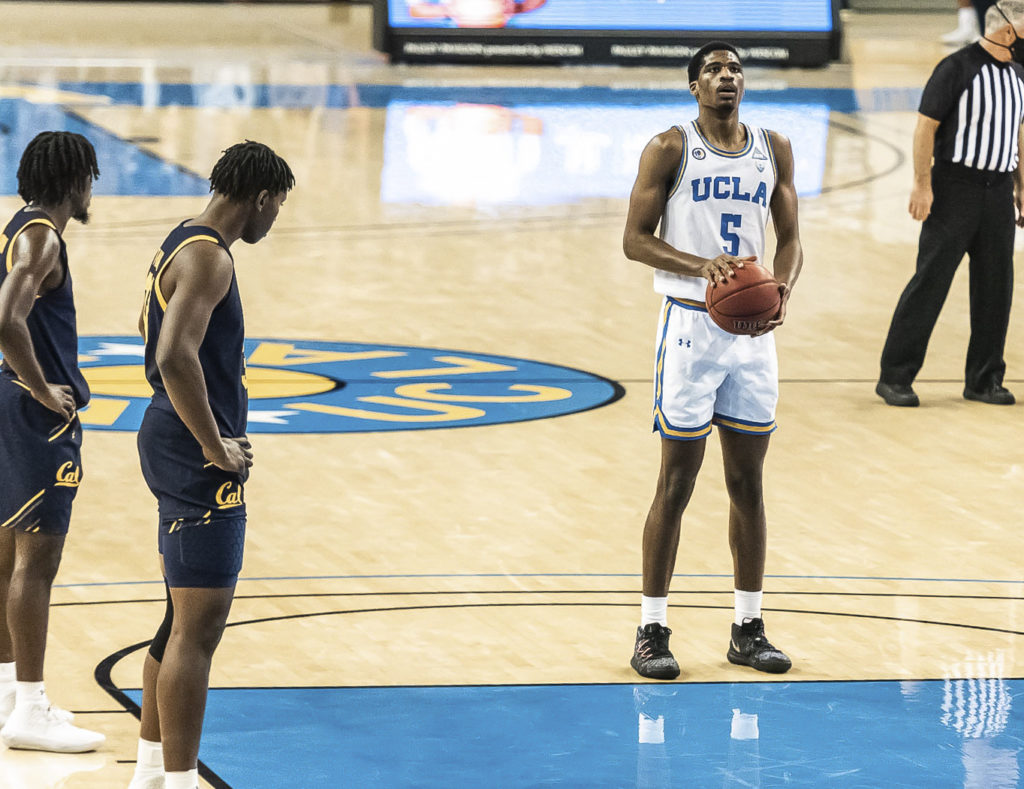 Smith lines up a shot for a free throw, contributing to his team best of 21 points.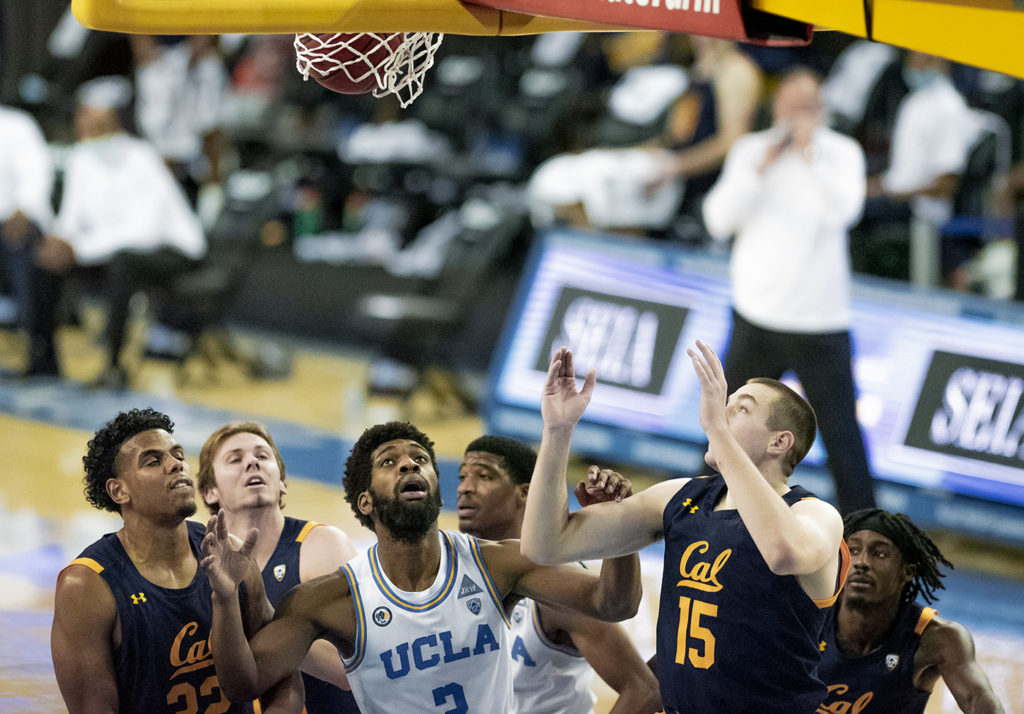 Riley watches the Bruins score another bucket as he fends off the Golden Bears in the paint.
Campbell and his team pressure Cal's offense, holding them to 22 points in the first half.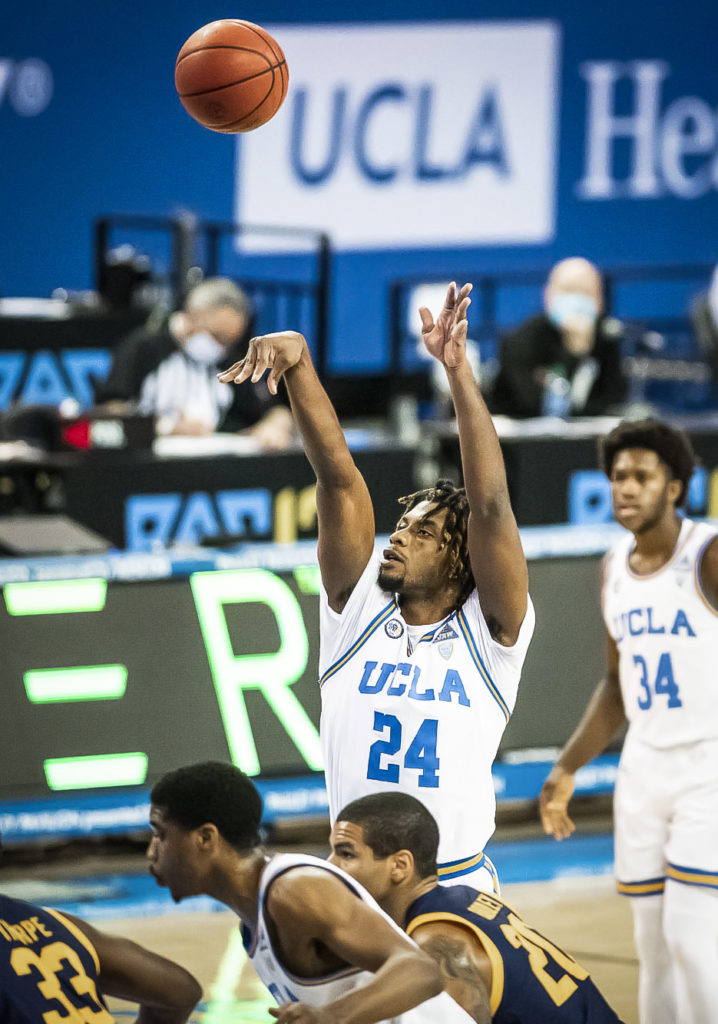 Hill shoots, keeping the Bruins in the lead by at least 12 points after the first half.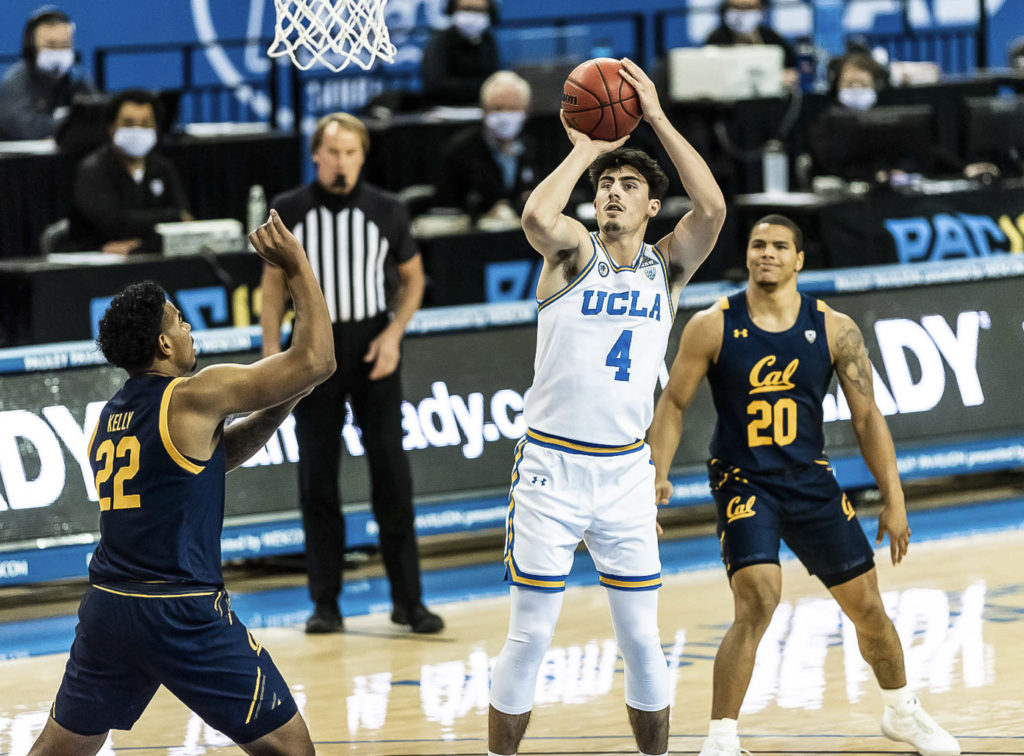 Sophomore guard Jaime Jaquez Jr. fires two consecutive 3-pointers for the Bruins.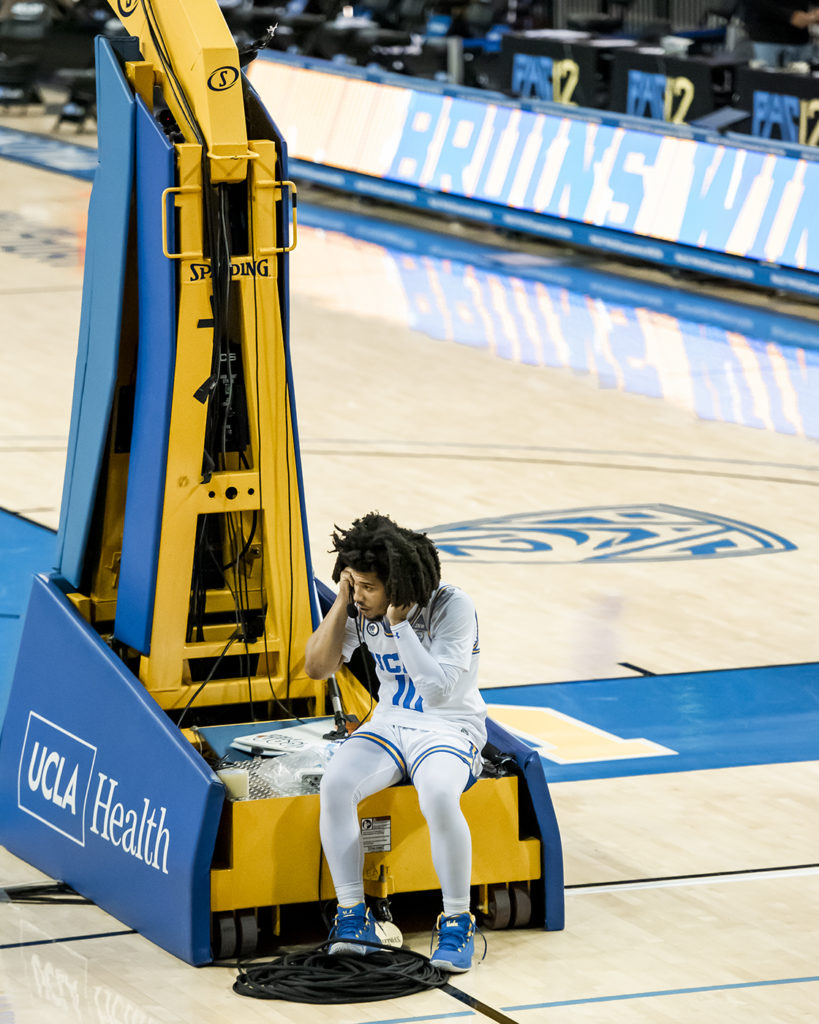 Campbell takes a phone call in an empty arena after Sunday's game.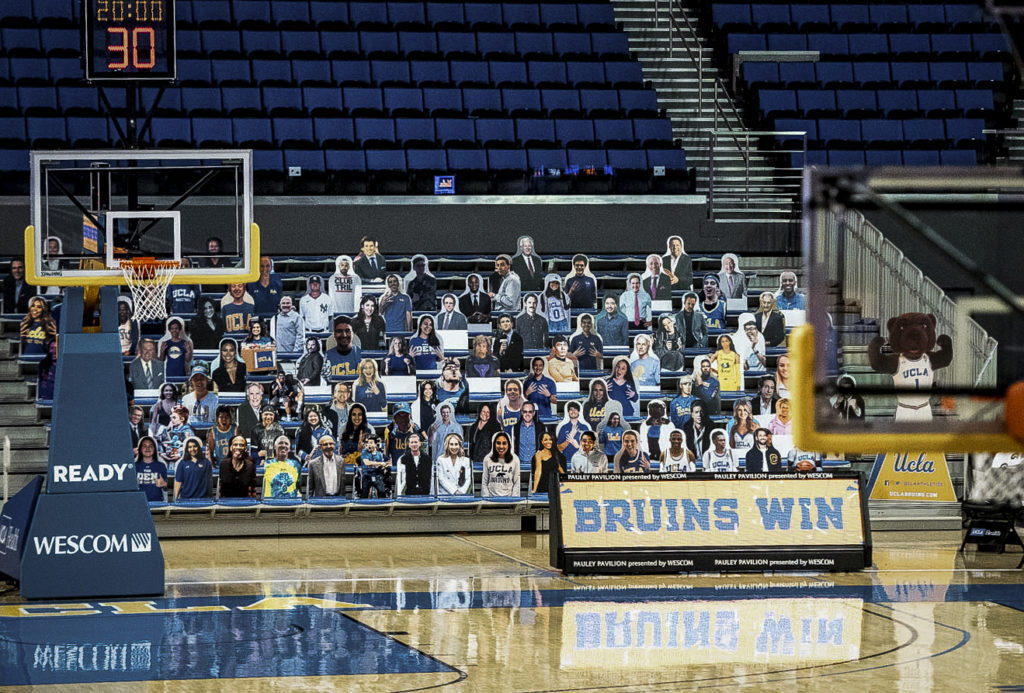 At the end of the game, both teams return to their locker rooms, leaving behind rows of smiling cardboard spectators.