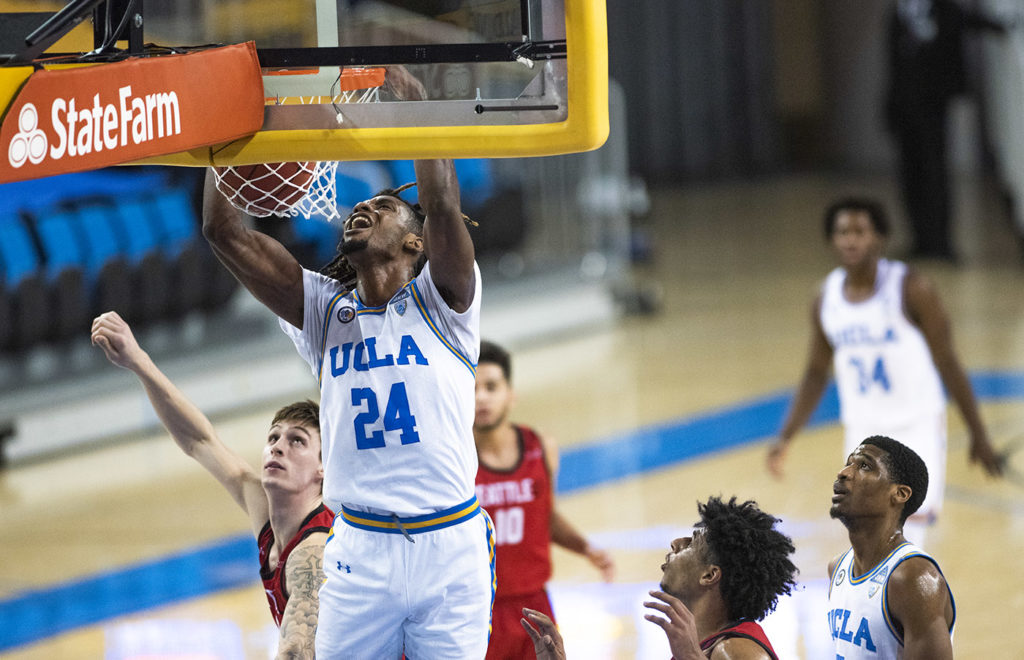 Redshirt junior forward/center Jalen Hill dunks off a missed 3-pointer. Hill finished the night with 10 rebounds in his season debut, returning from right knee tendinitis.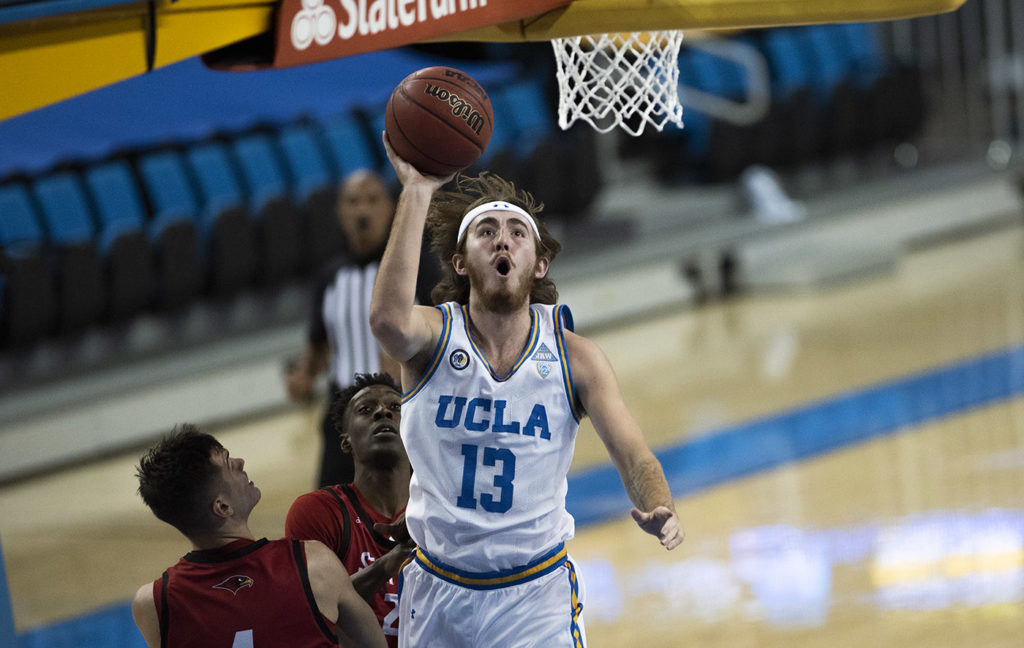 Sophomore guard/forward Jake Kyman attempts a floater after breaking the defense. Kyman scored his first points of the season, ending the contest with seven points.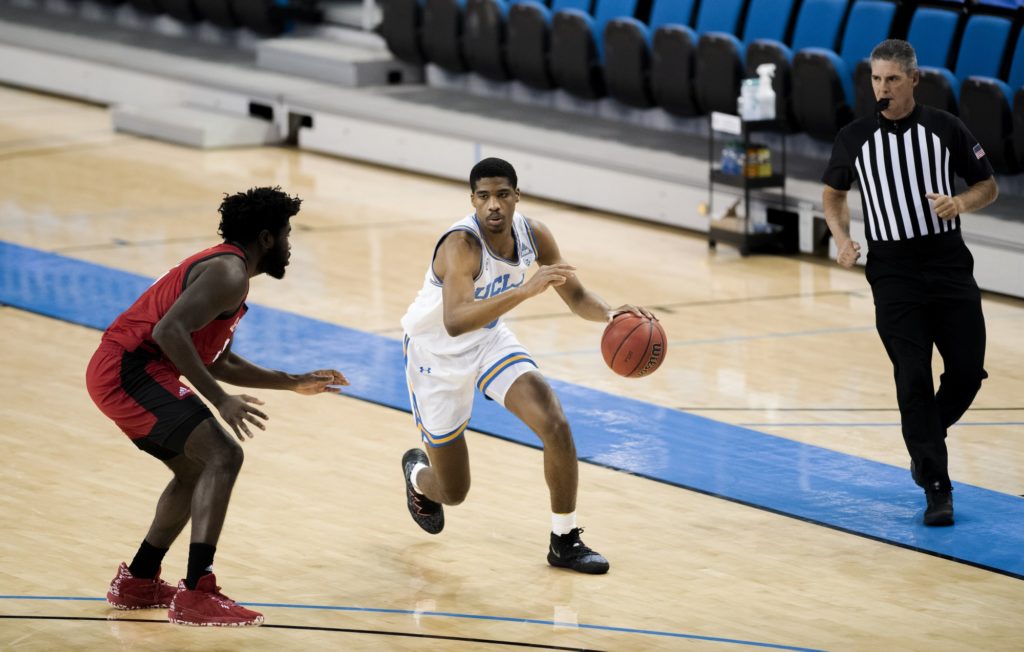 Early in the first half, senior guard Chris Smith progresses the ball down the side of the court.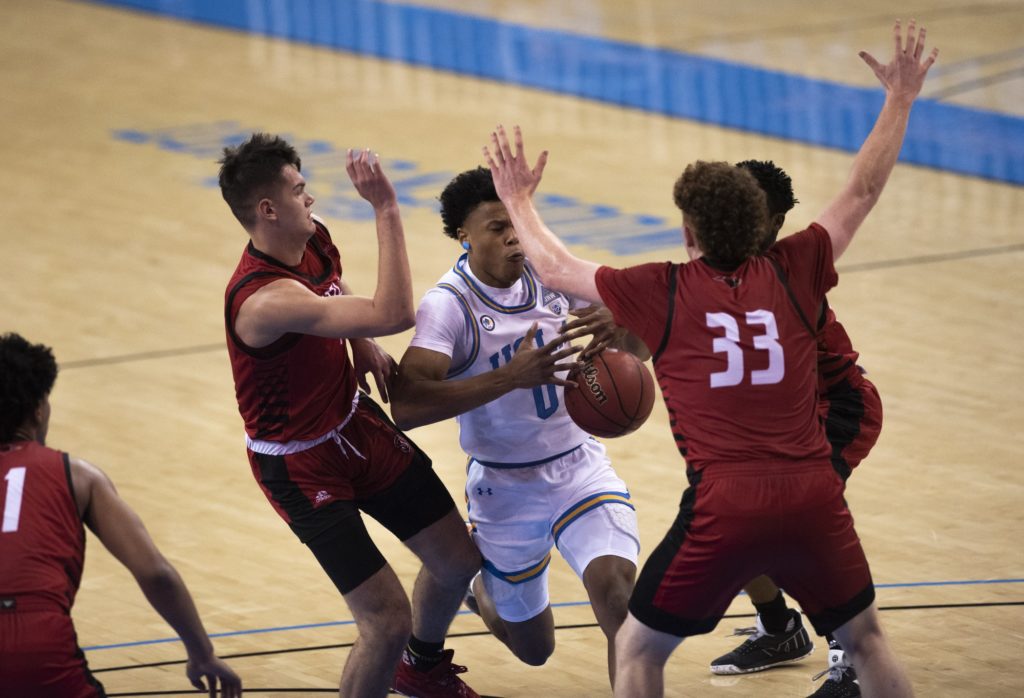 Freshman guard Jaylen Clark mishandles the ball in an attempt to break down Seattle's defense with a Euro-step. The Bruins recorded 15 turnovers overall.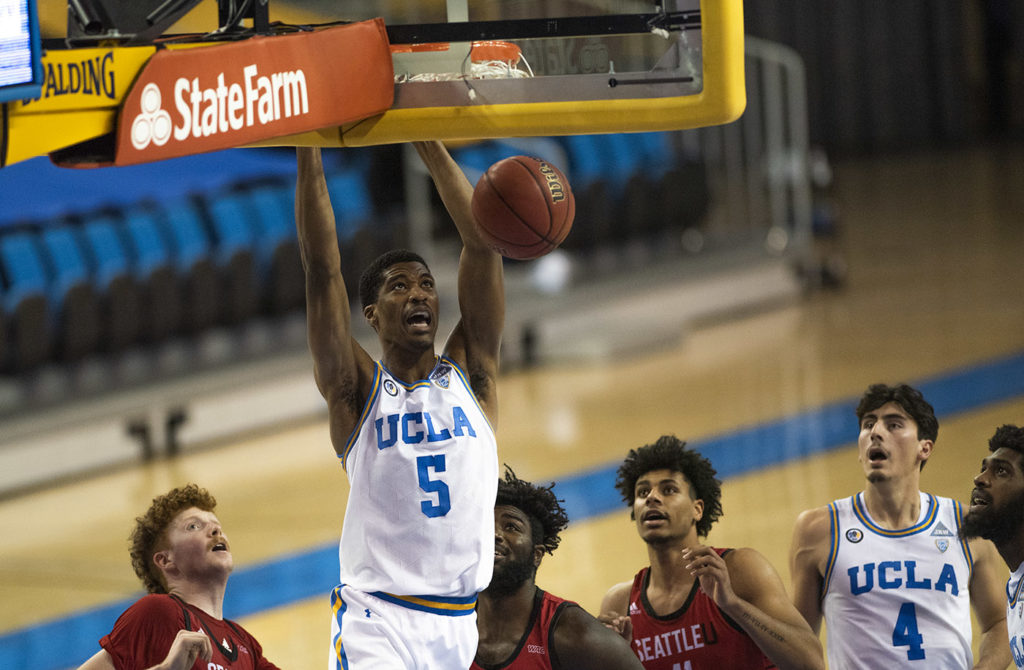 Smith dunks for a quick basket after catching the offensive rebound. He led the game with 11 rebounds, three of them coming on the offensive end.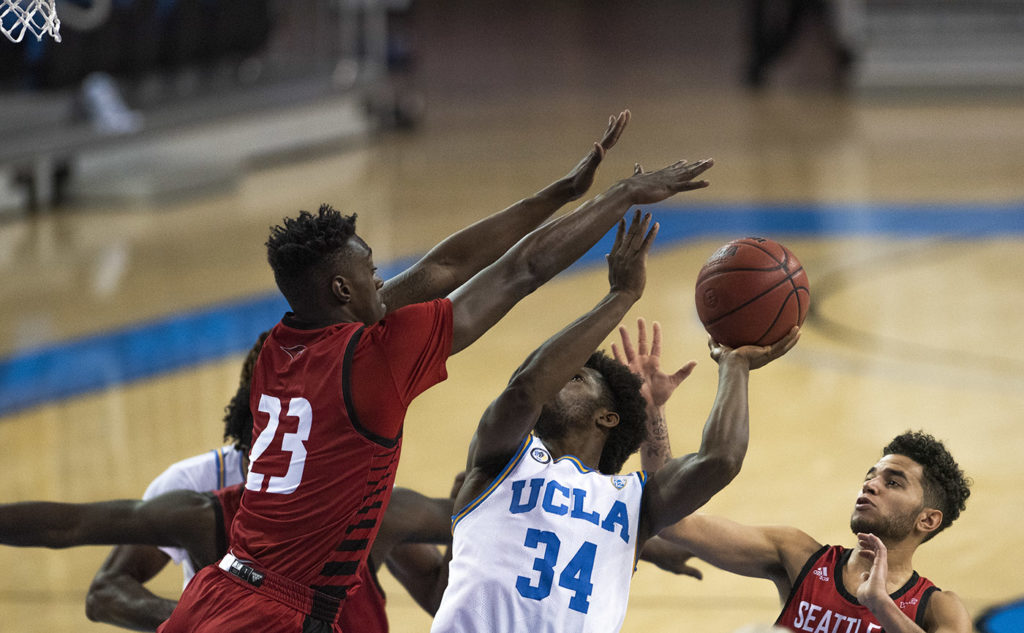 Junior guard David Singleton attempts to score a contested shot over the outstretched hands of Seattle forward Daron Henson.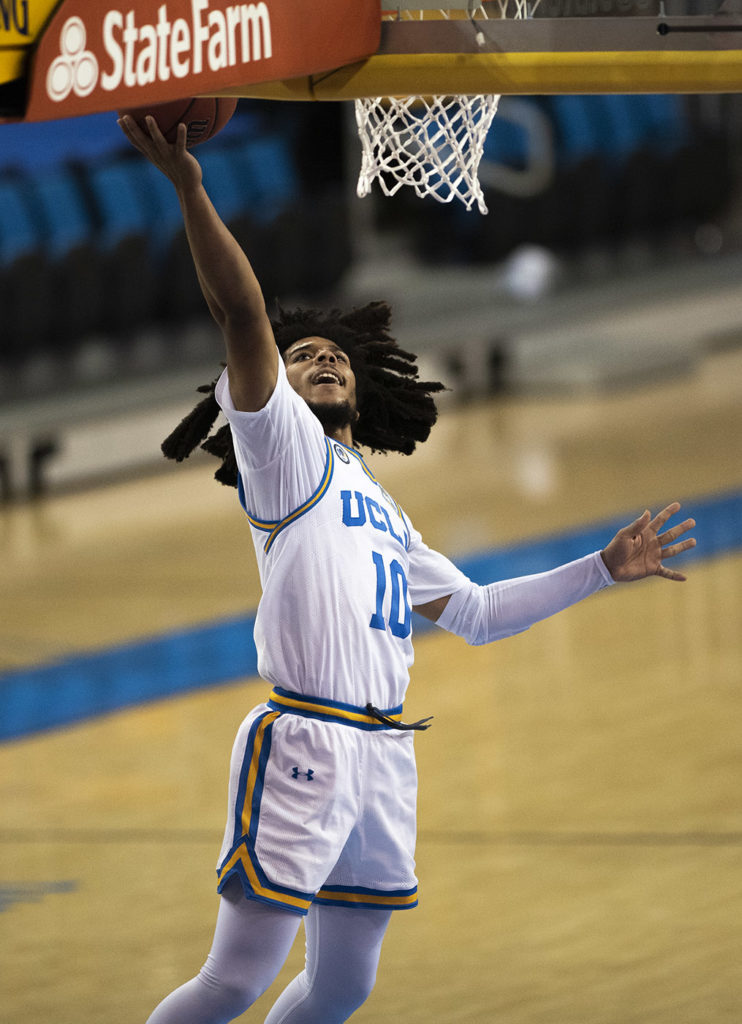 Redshirt sophomore guard Tyger Campbell scores a layup on a fast break. Campbell led the game in scoring with 17 points.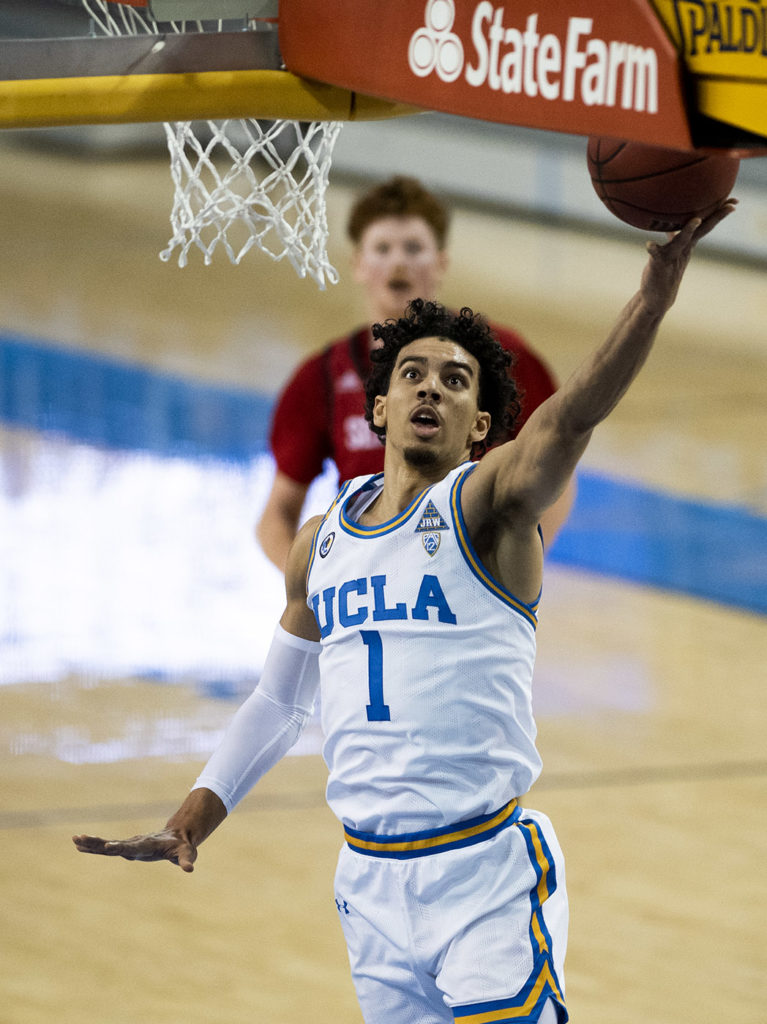 Junior guard Jules Bernard drives through the defense and scores a layup. In 29 minutes of gameplay, Bernard was the game's second-leading scorer with 16 points.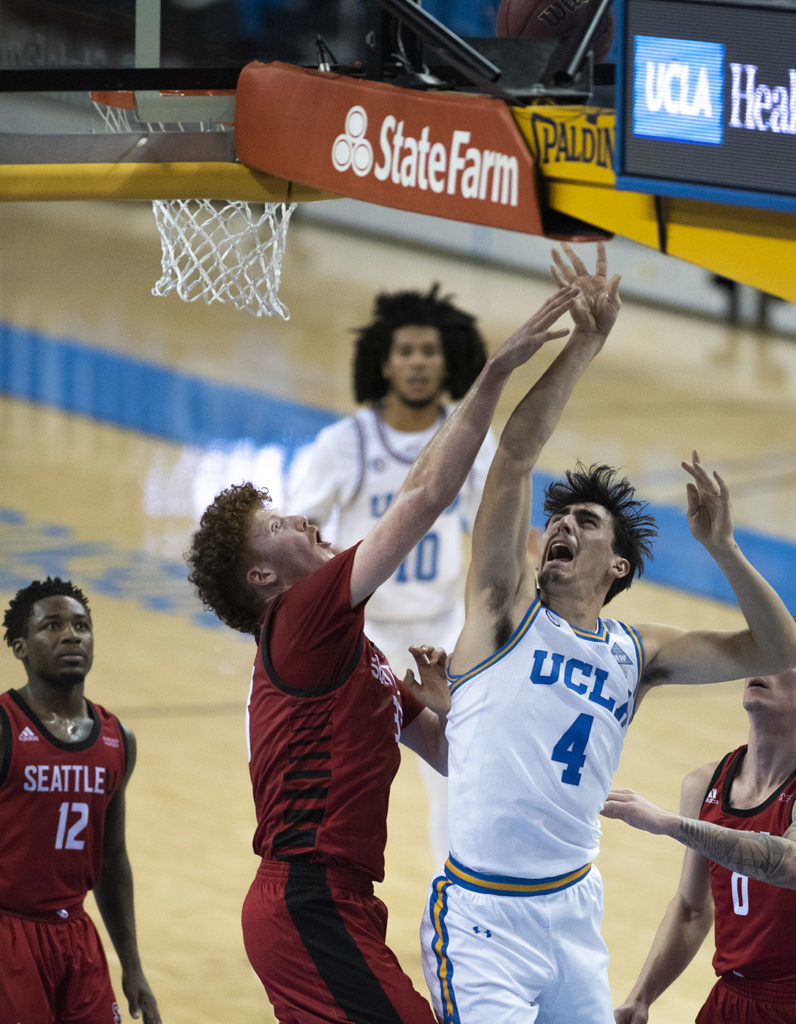 Sophomore guard/forward Jaime Jaquez Jr. battles against Seattle guard Kobe Williamson to score off the backboard.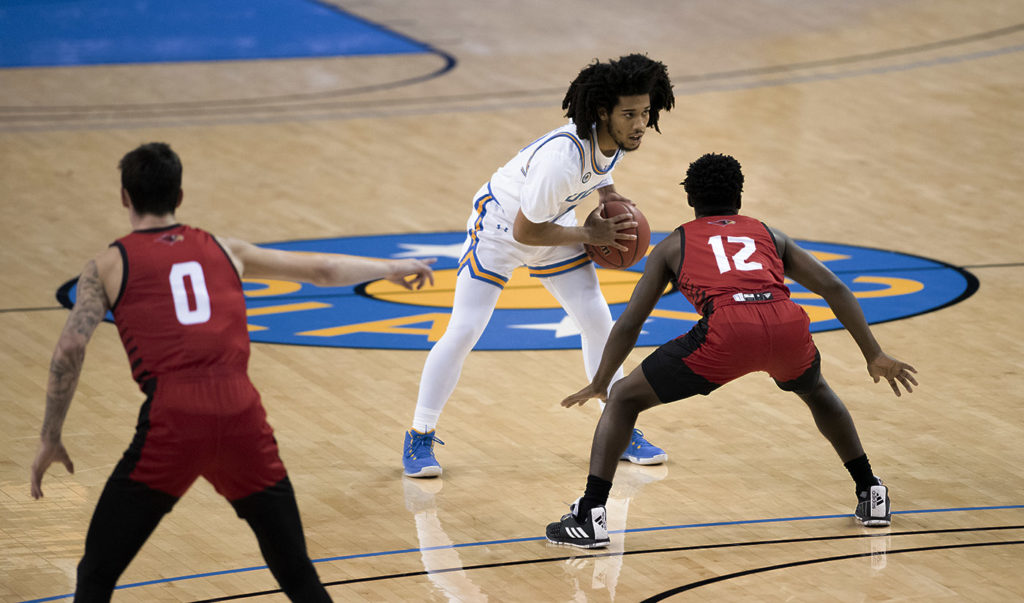 Campbell holds the ball at the top of the 3-point arc. Campbell controlled the offensive flow, adding in six assists on 27 minutes of gameplay.