After a strong offensive performance by the Bruins in the first half, the Wildcats trailed behind, securing a 27-10 victory for the Bruins.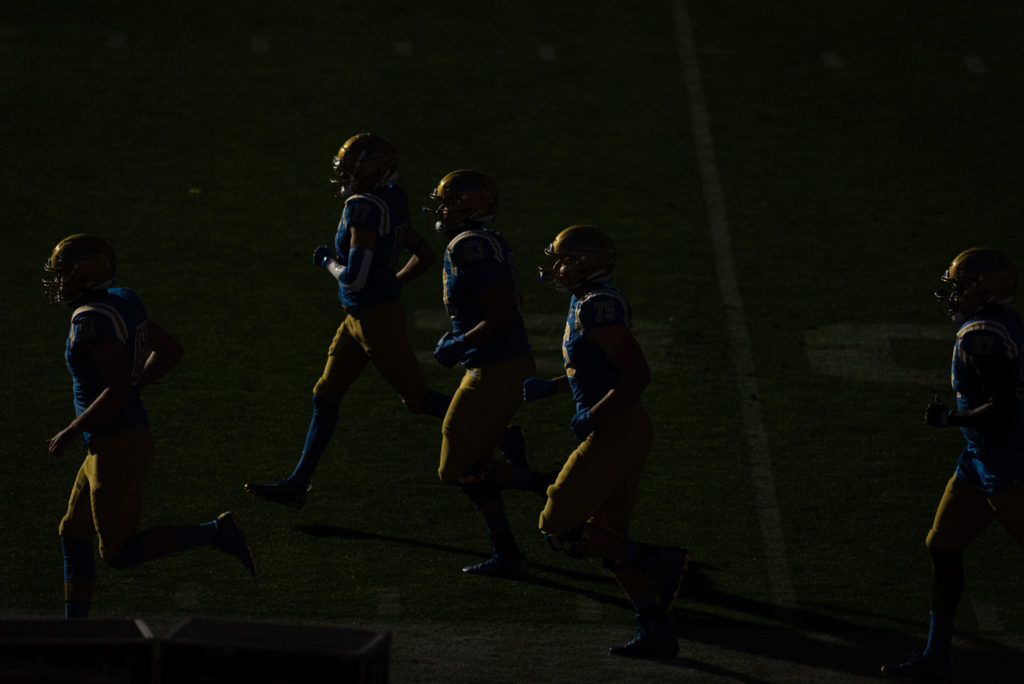 Rose Bowl stadium lights flash as the Bruins run out onto the field before kickoff.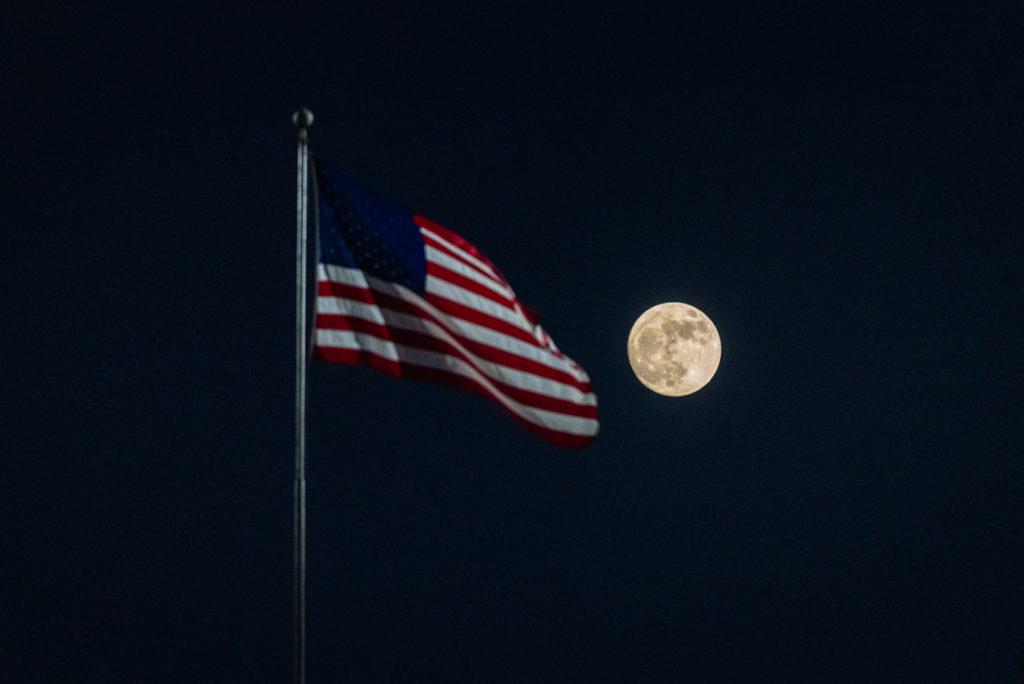 The almost-full moon rises over the Rose Bowl.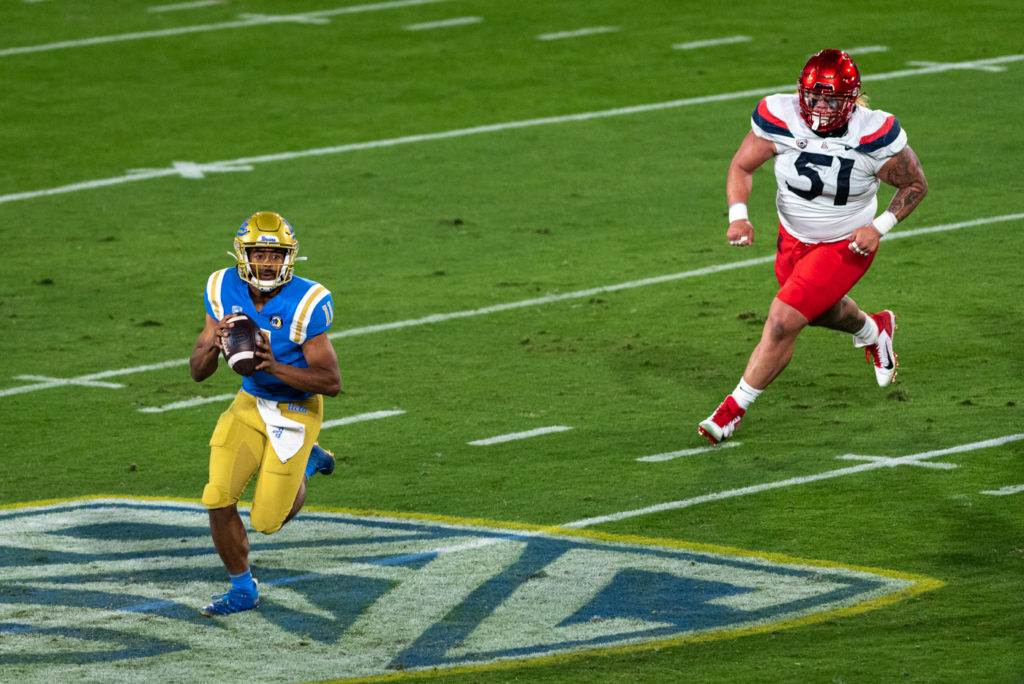 Redshirt freshman quarterback Chase Griffin rushes past Arizona defensive lineman Roy Lopez. Griffin started for the Bruins for the second consecutive time this season after junior starting quarterback Dorian Thompson-Robinson was sidelined because of COVID-19 contact tracing.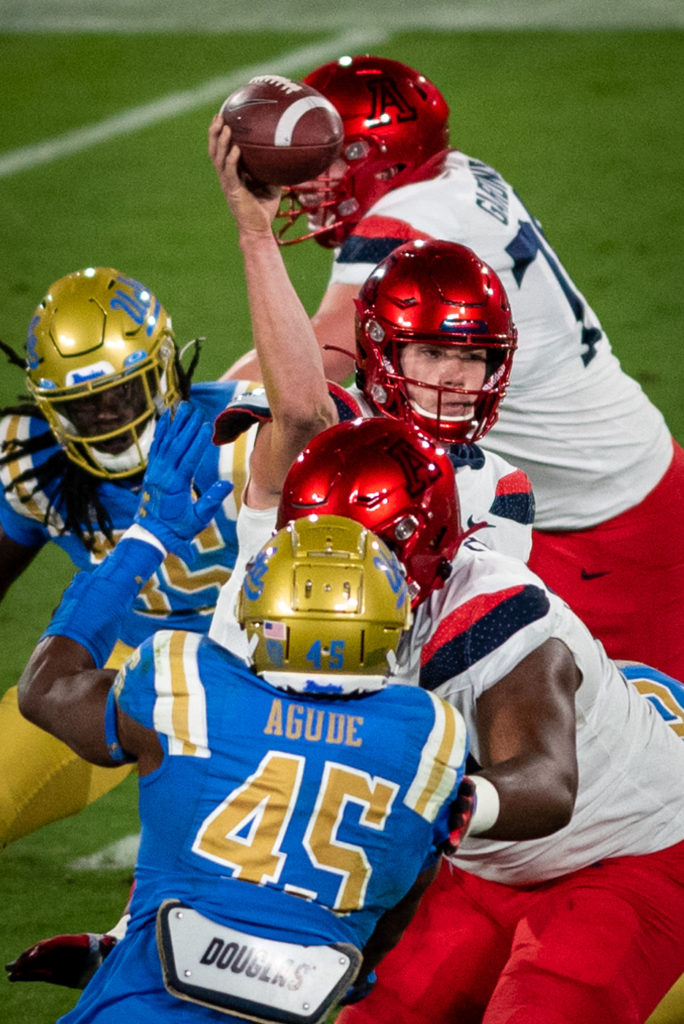 Arizona quarterback Will Plummer looks to pass over UCLA's defensive line.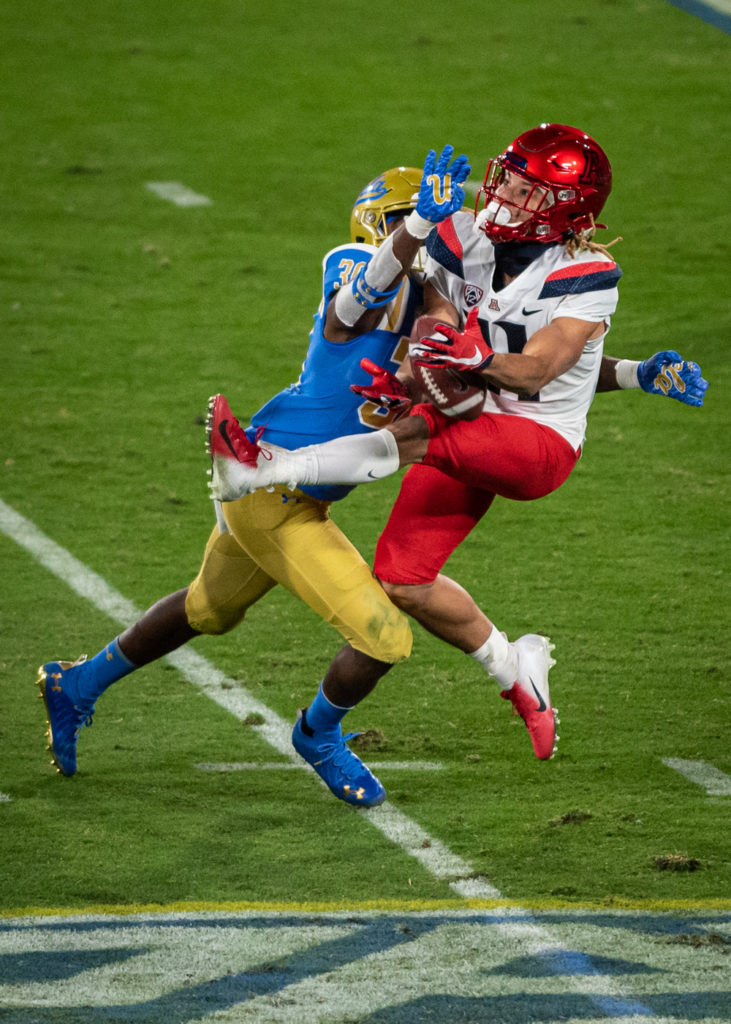 Arizona wide receiver Tayvian Cunningham attempts to hold onto a pass from Plummer. Plummer, a true freshman, replaced Arizona starting quarterback Grant Gunnell following an injury during the team's first drive.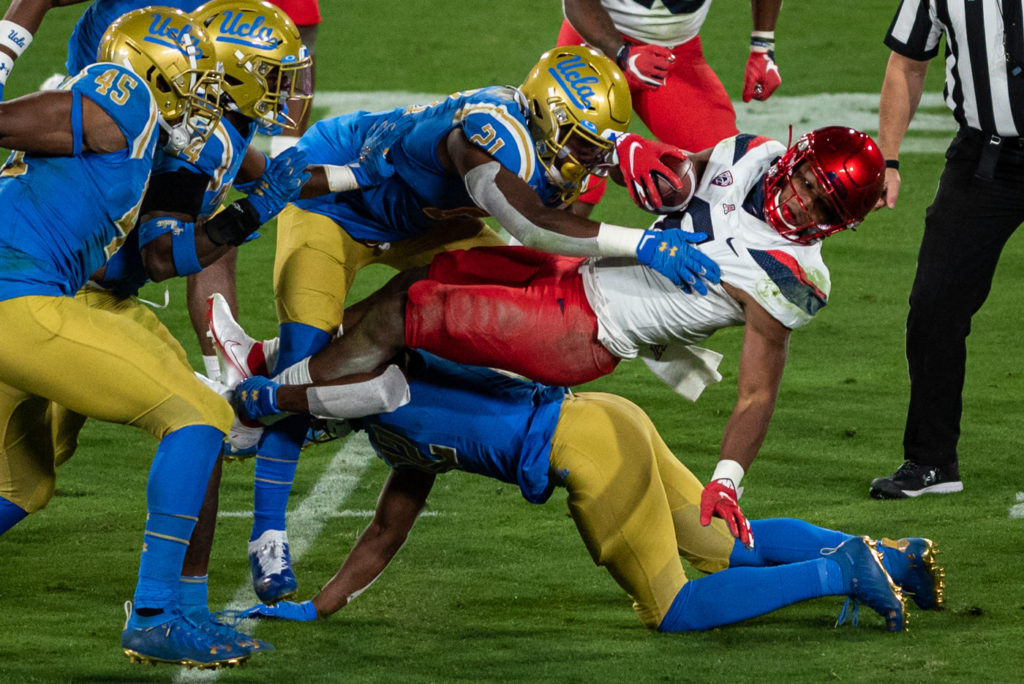 Freshman defensive back JonJon Vaughns pushes Arizona running back Michael Wiley over redshirt junior defensive back Elijah Gates.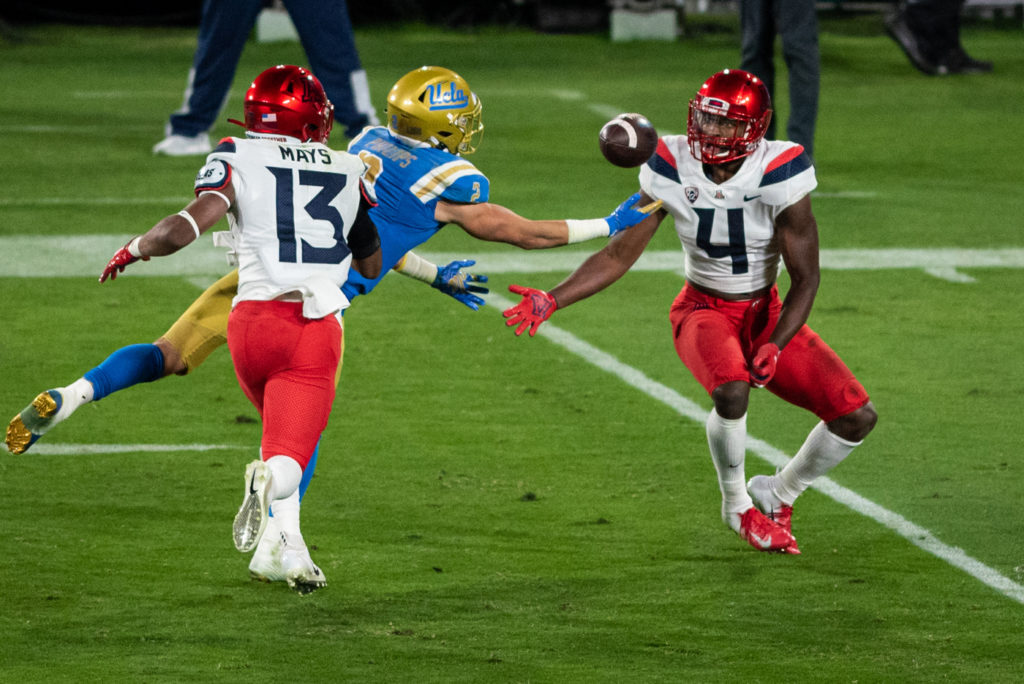 Redshirt sophomore wide receiver Kyle Philips and Arizona defensive back Christian Roland-Wallace scramble for the ball on an incomplete pass from Griffin.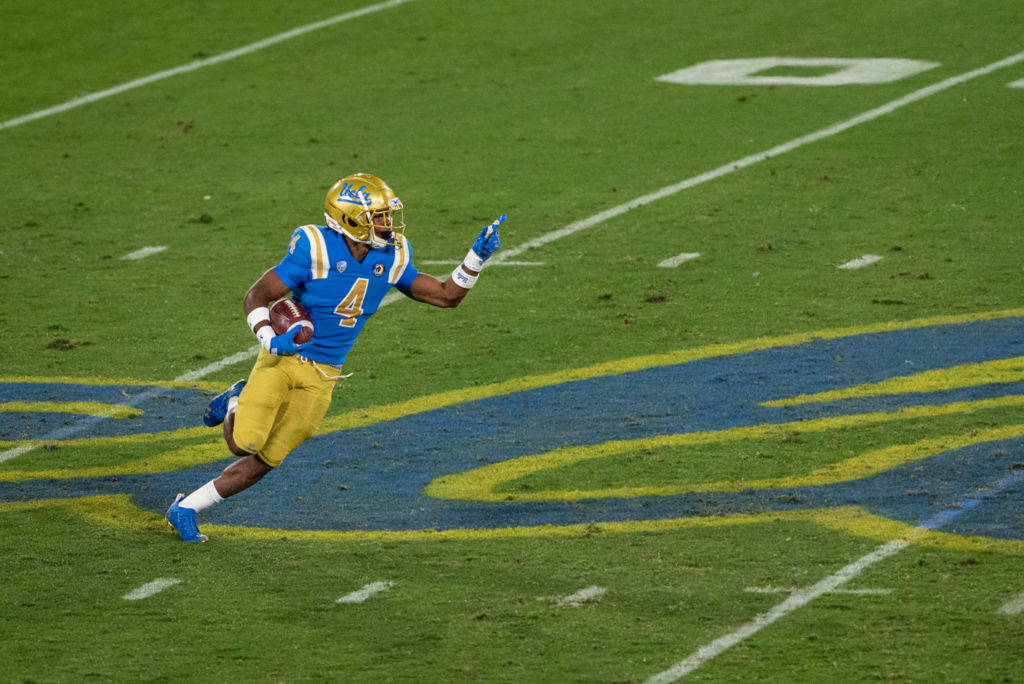 Junior defensive back Stephan Blaylock gestures downfield during a 19-yard return after intercepting a pass from Plummer.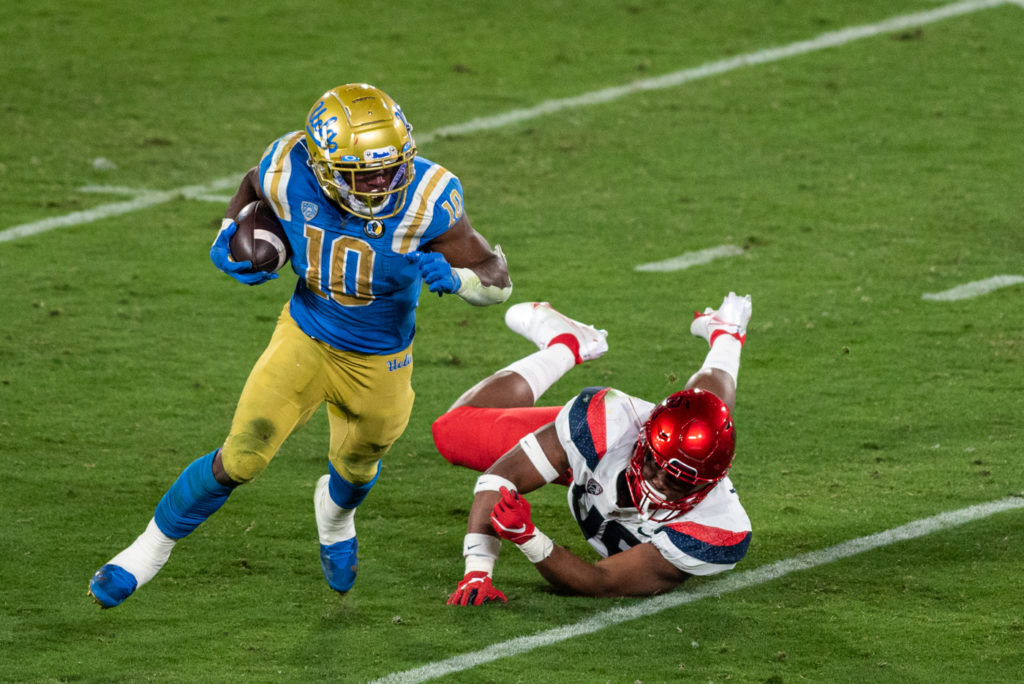 Redshirt senior running back Demetric Felton darts around Arizona defensive end Issaiah Johnson. Felton recorded a career high in rushing yards during the game against the Wildcats, rushing for 206 yards on 32 attempts.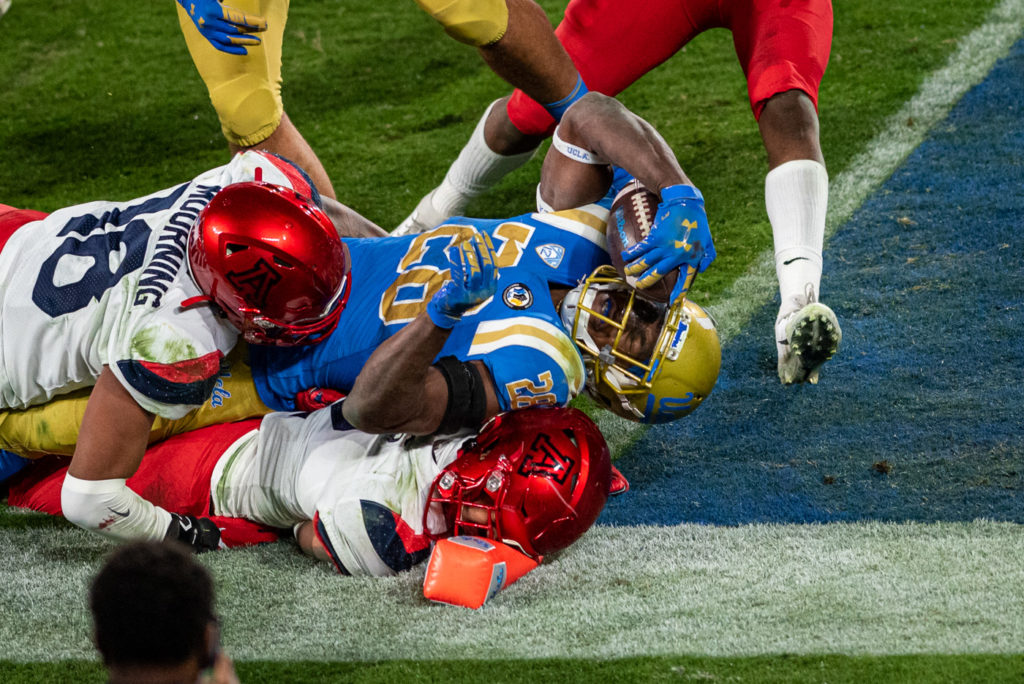 Graduate transfer running back Brittain Brown stretches over Arizona defensive back Lorenzo Burns to edge the ball into the end zone, scoring the Bruins' final touchdown of the night.