The Bruins took to coach Chip Kelly's old stomping grounds in Eugene, Oregon, on a gloomy Saturday afternoon for their first matchup against the Ducks since 2018.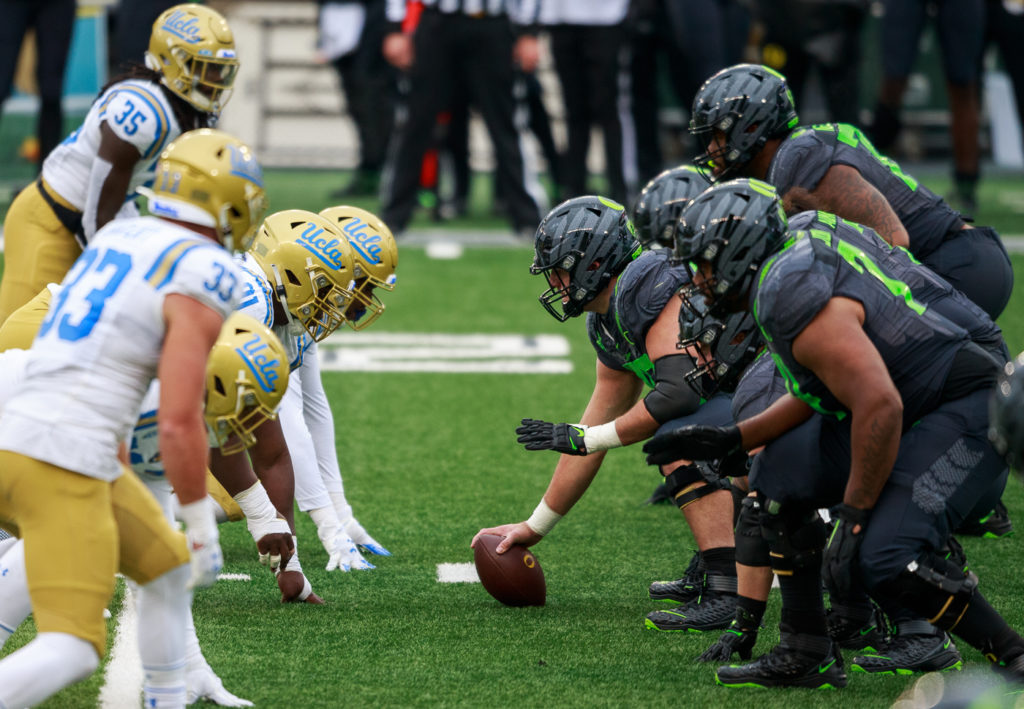 The Bruins' defense lines up against the Ducks' offense. No. 11 Oregon, currently ranked first in the Pac-12 conference, was favored to win the game by two touchdowns.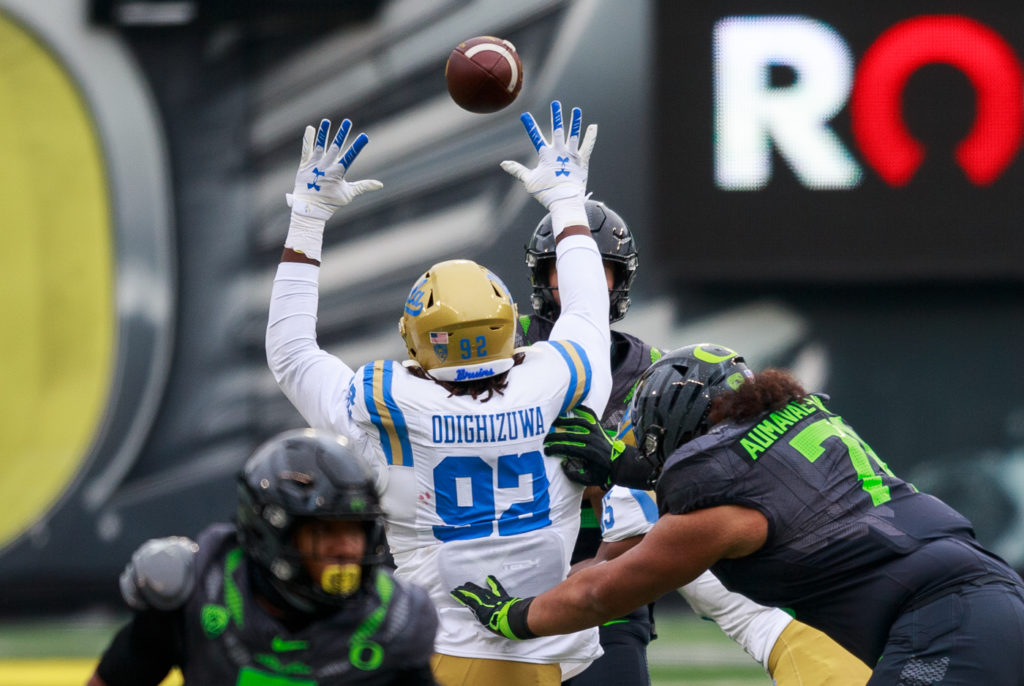 Redshirt senior defensive lineman Osa Odighizuwa attempts to block a pass by Oregon quarterback Tyler Shough.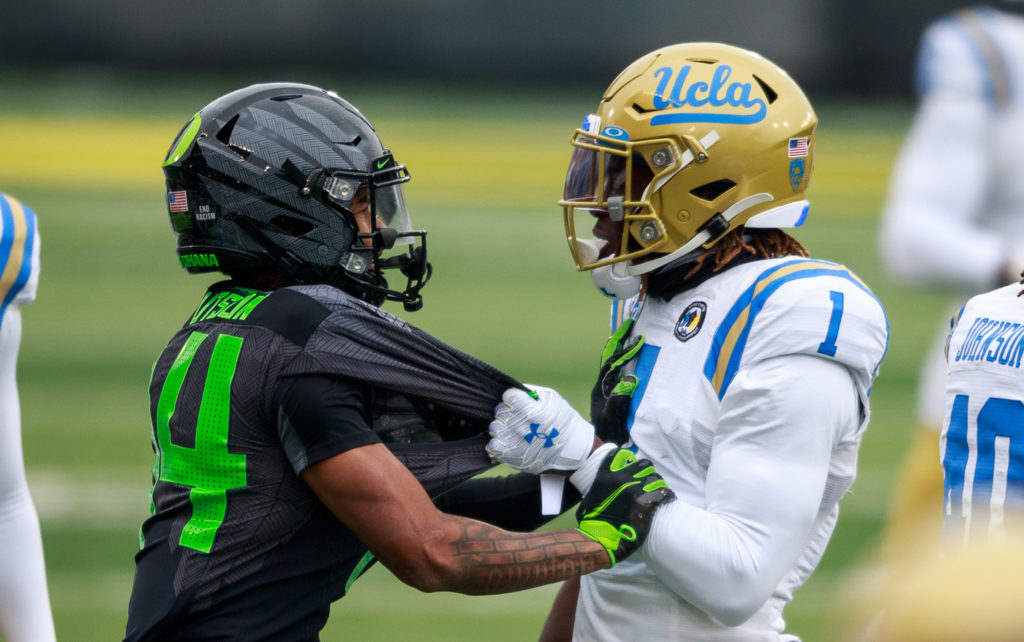 Early in the first quarter, an altercation between redshirt junior defensive back Jay Shaw and Oregon wide receiver Kris Hutson had to be broken up by the referees.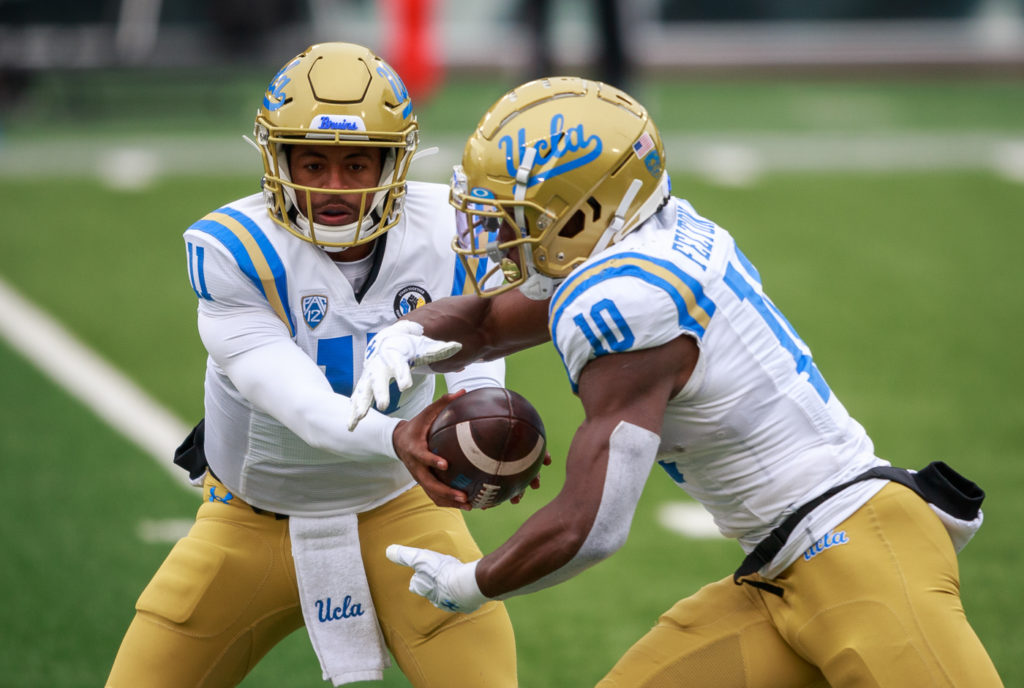 Redshirt freshman quarterback Chase Griffin hands off the ball to redshirt senior running back Demetric Felton. This game marked Griffin's first as a starting quarterback after his college debut against California last week.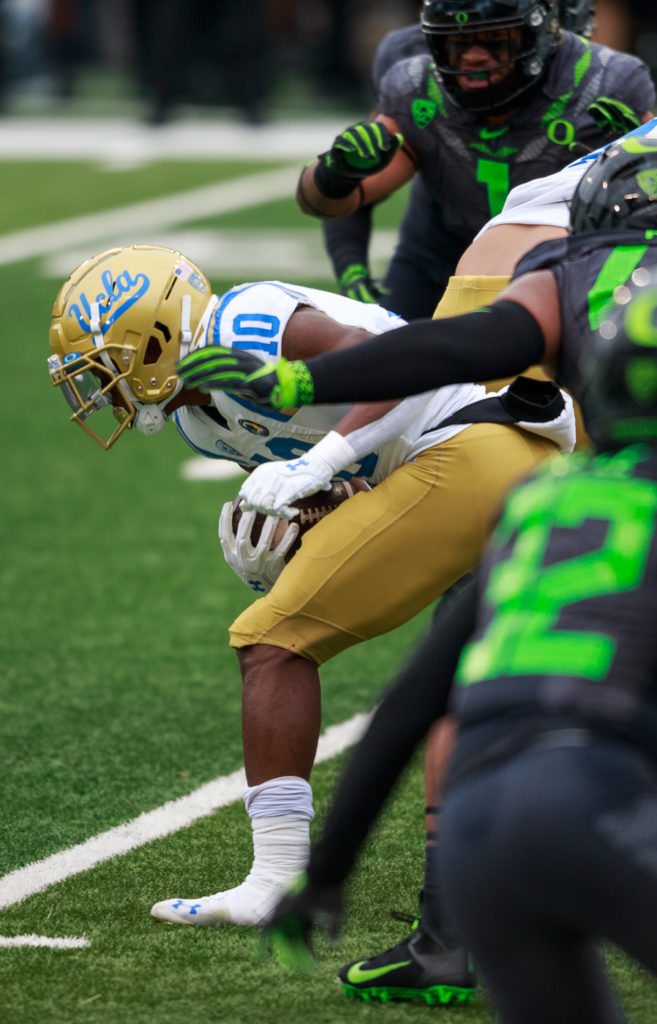 Felton runs down the middle, wrestling out of the grip of Oregon's defenders. Felton posted 167 rushing yards, a game – and career – high.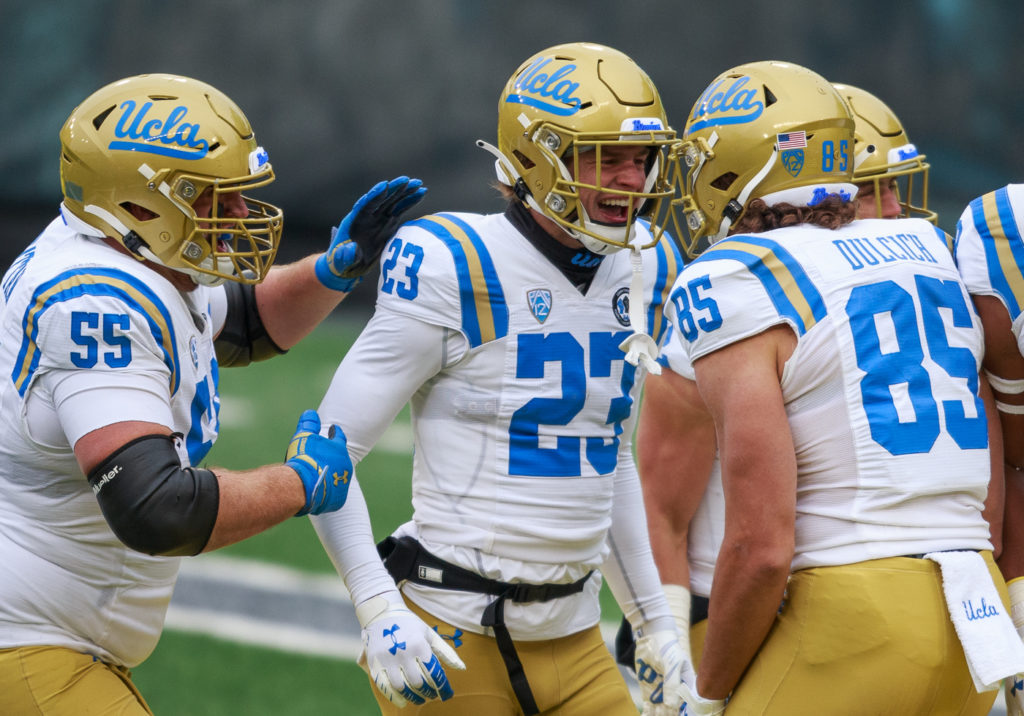 Redshirt sophomore tight end Greg Dulcich celebrates with his teammates in the end zone after catching a touchdown. Dulcich's touchdown was the only receiving touchdown of the day for UCLA.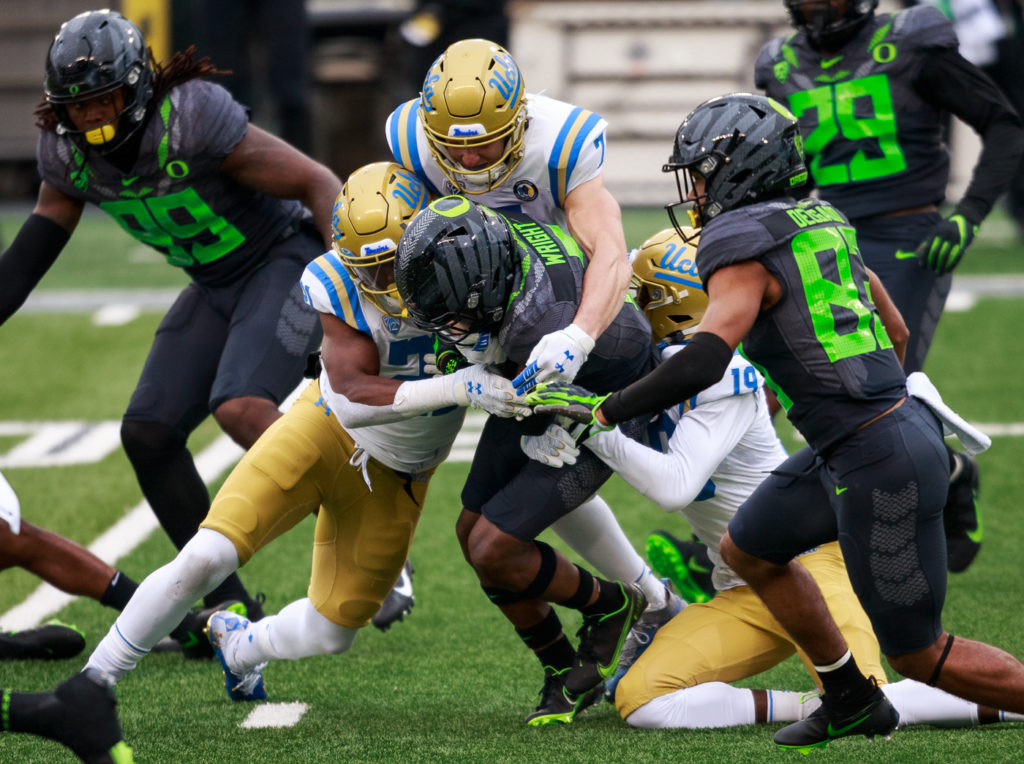 Freshman defensive back Jonjon Vaughns and redshirt junior defensive back Mo Osling III tackle Oregon cornerback Mykael Wright on a kick return. The play was ruled as targeting, and Vaughns was ejected for the rest of the game.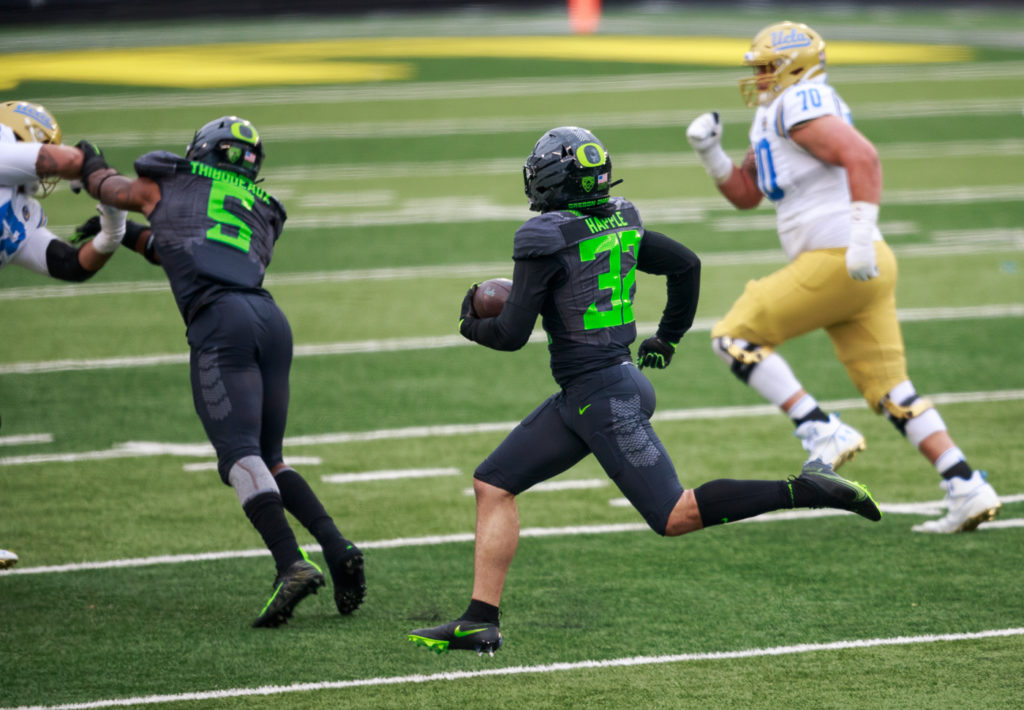 With seconds to go in the first half, an attempted Hail Mary was intercepted by Oregon safety Jordan Happle for a pick six, giving the Ducks a lead they wouldn't give up.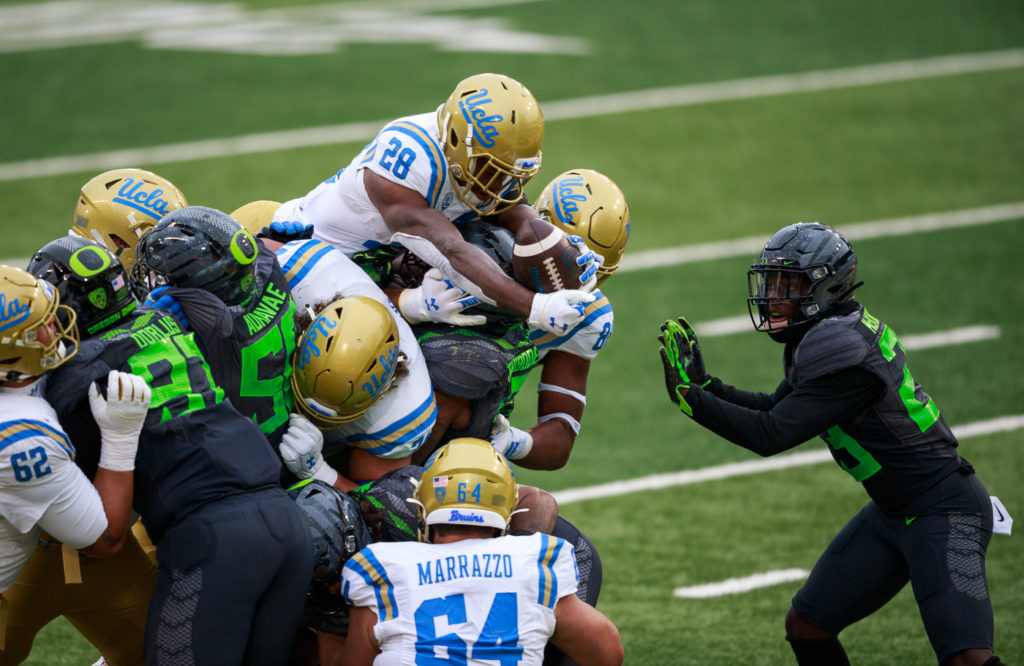 Graduate running back Brittain Brown goes high for a 2-yard rushing touchdown, reducing Oregon's lead early in the second half.
Brown runs the ball downfield, avoiding the Ducks' defense.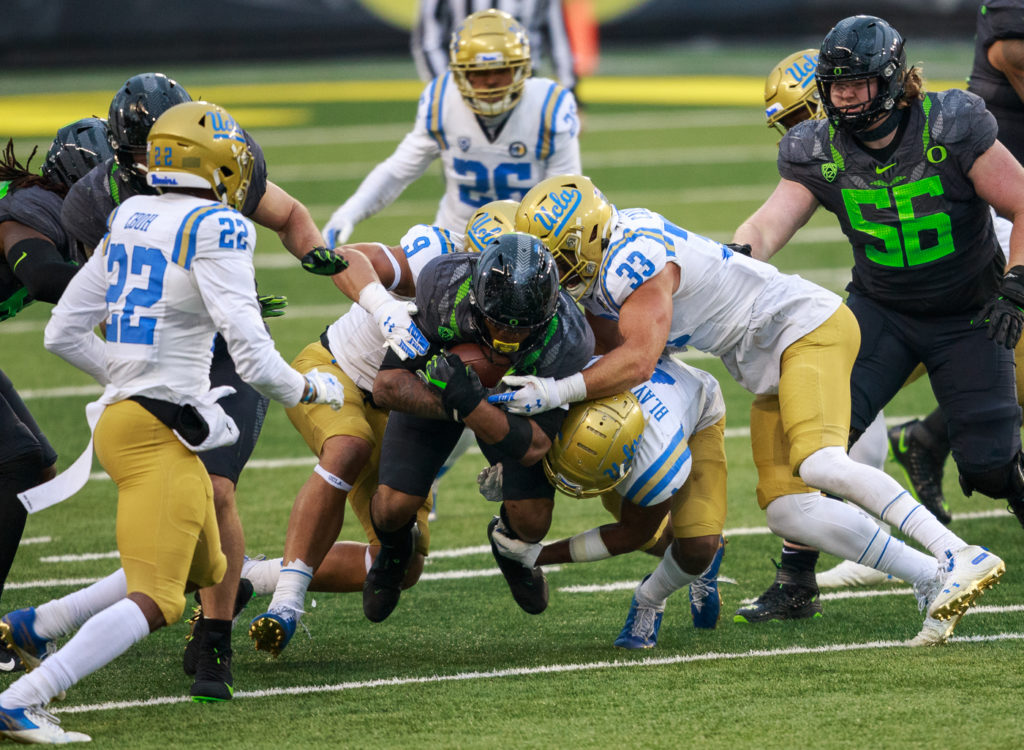 Oregon running back CJ Verdell is tackled by the Bruins' defense. UCLA held the Oregon offense to just 422 total yards and 88 rushing yards, both season lows.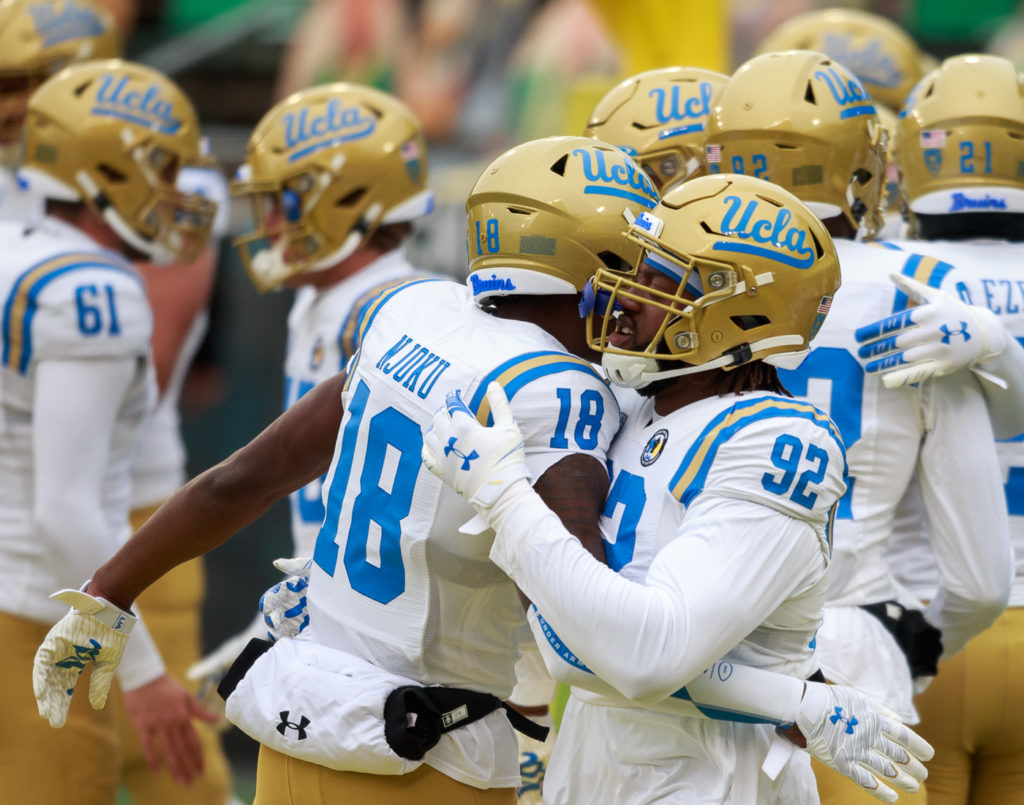 While the status of starting junior quarterback Dorian Thompson-Robinson remains unclear, the Bruins will face off against the Arizona Wildcats at home Saturday, Nov. 28.