In West Hollywood and Silver Lake, Angelenos celebrated on the streets Saturday after the election was called for Joe Biden as the 46th president of the United States and Kamala Harris as vice president, the first woman of color to be elected to the position.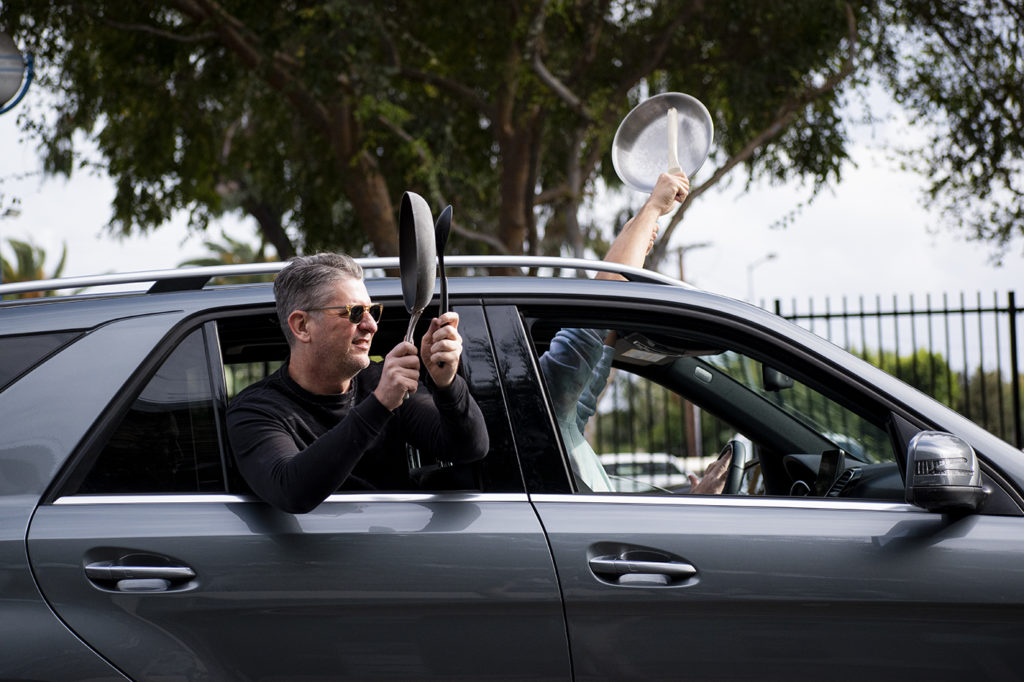 People drove down Santa Monica Boulevard banging pots and pans with spoons to celebrate what could be the end of Donald Trump's presidential term. As of Saturday morning, Joe Biden had won the popular vote and secured 273 electoral votes.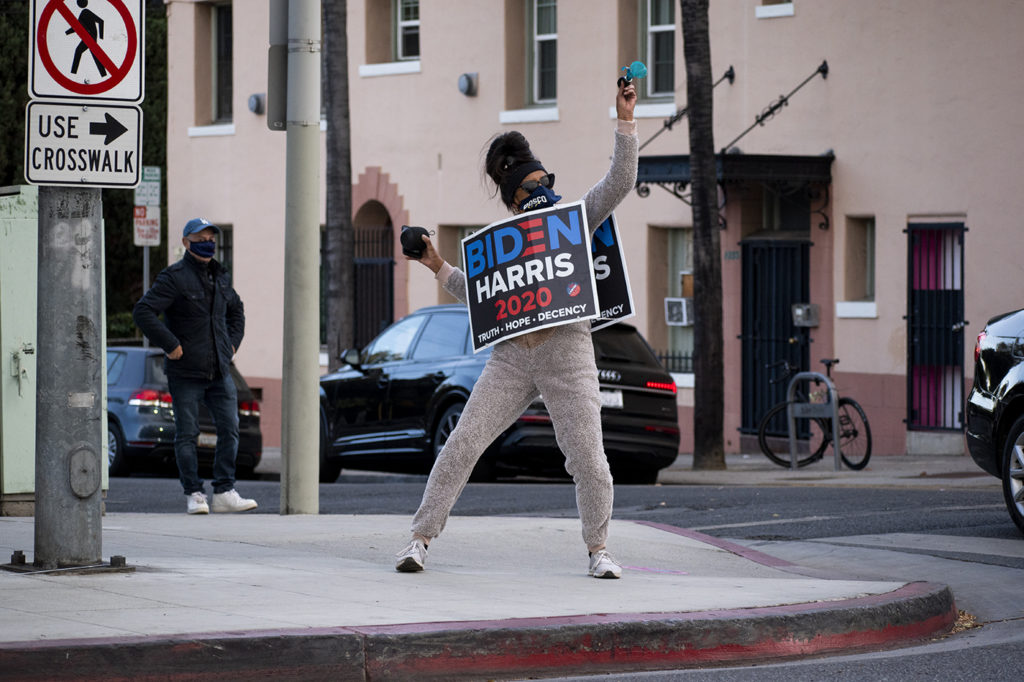 As many in Los Angeles rejoiced Saturday over the Democratic victory, a woman holding a Biden-Harris sign danced and shouted to passing cars.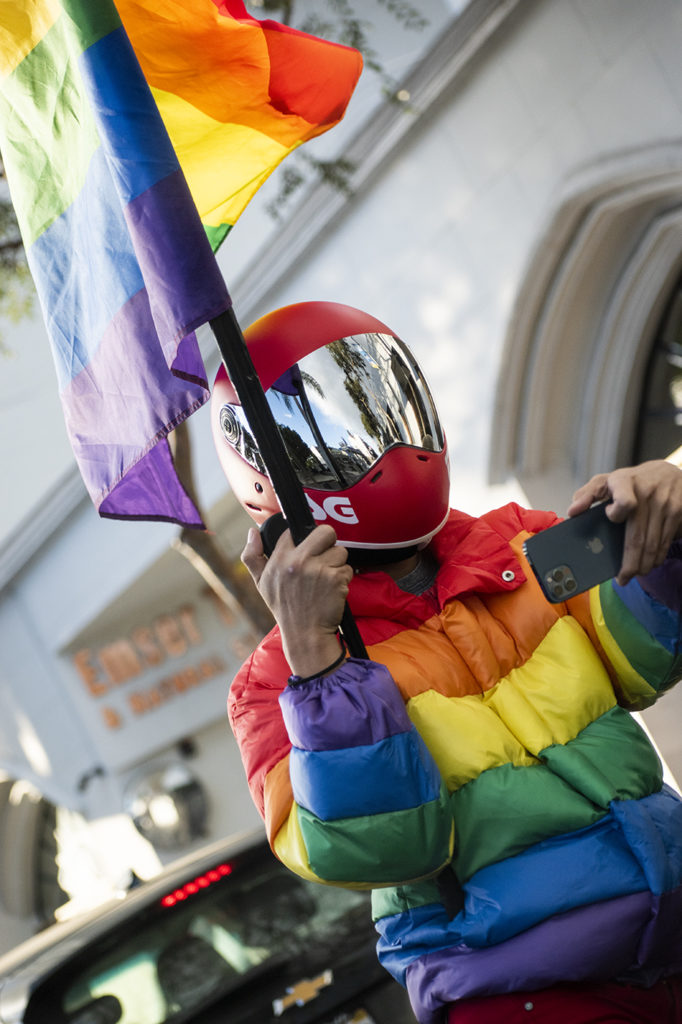 Between cars at a West Hollywood block party, a demonstrator driving a scooter donned pride colors and waved a pride flag.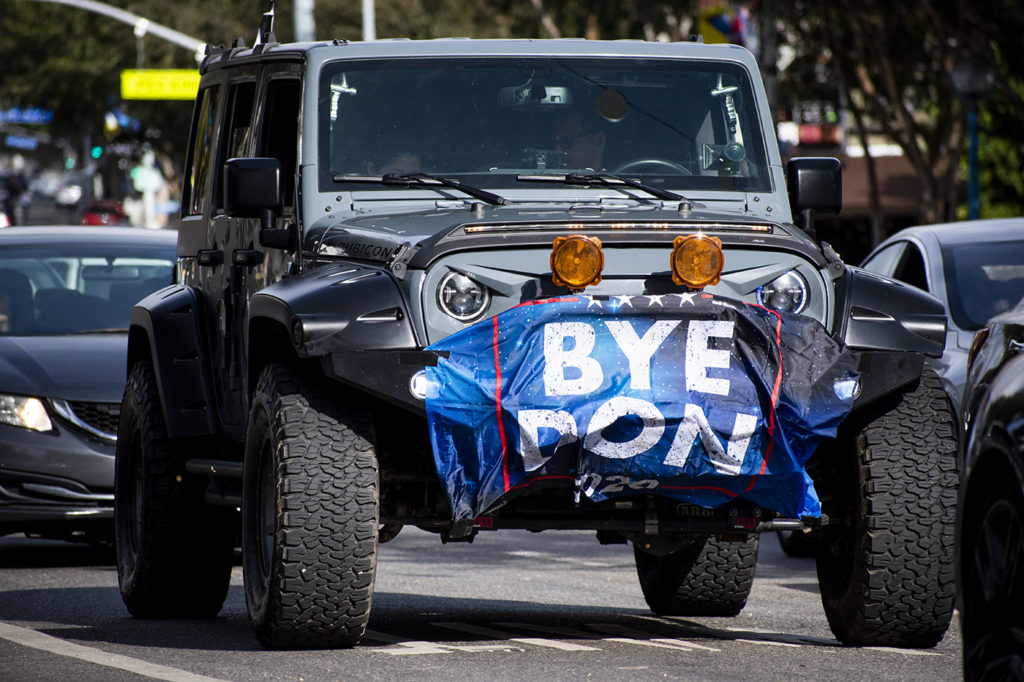 A Jeep cruised down Santa Monica Boulevard with a banner that said, "Bye Don," a pun on Biden's last name that some of his supporters displayed to say goodbye to Trump and welcome to the new president-elect.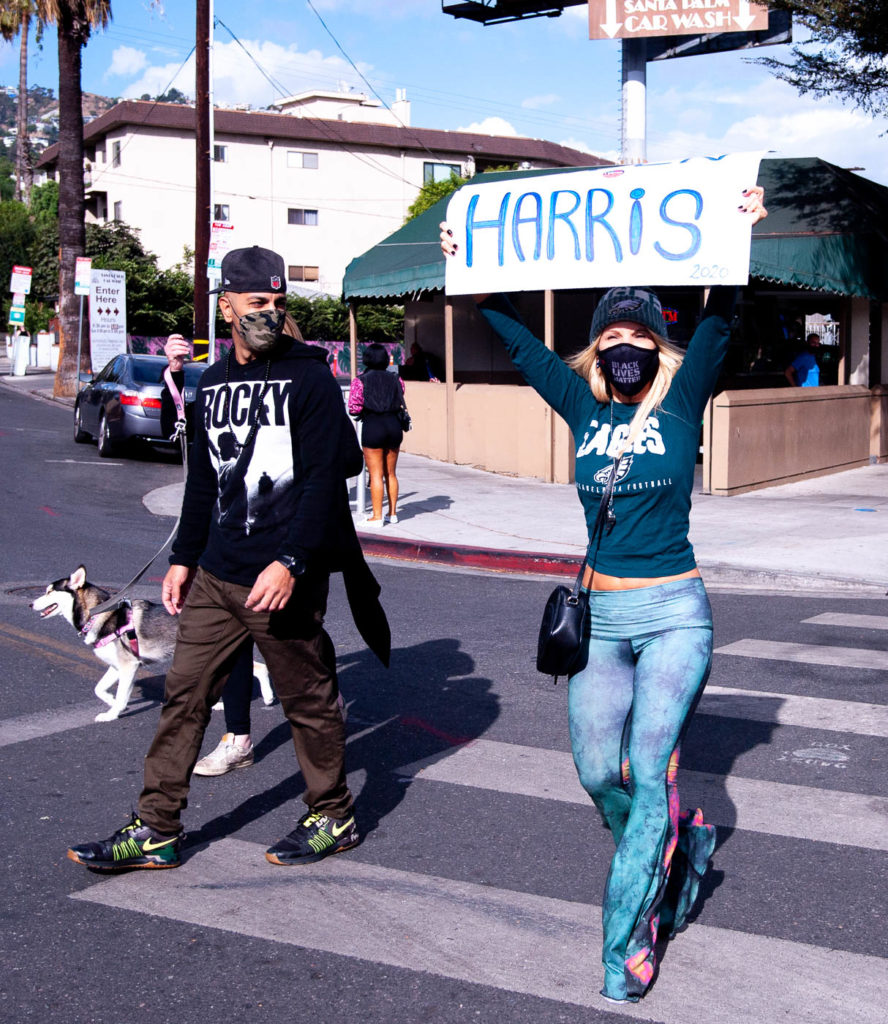 Philadelphia native Joyce Corradetti marched down the street waving her Biden-Harris sign.
"I couldn't be any happier than I am right now. This is the best day of my whole … life, except for when the Eagles won," Corradetti said. "It's crazy. Everyone is coming together, of all different ages. It's very diverse and that's what we want."
The celebrations in West Hollywood carried on into the night.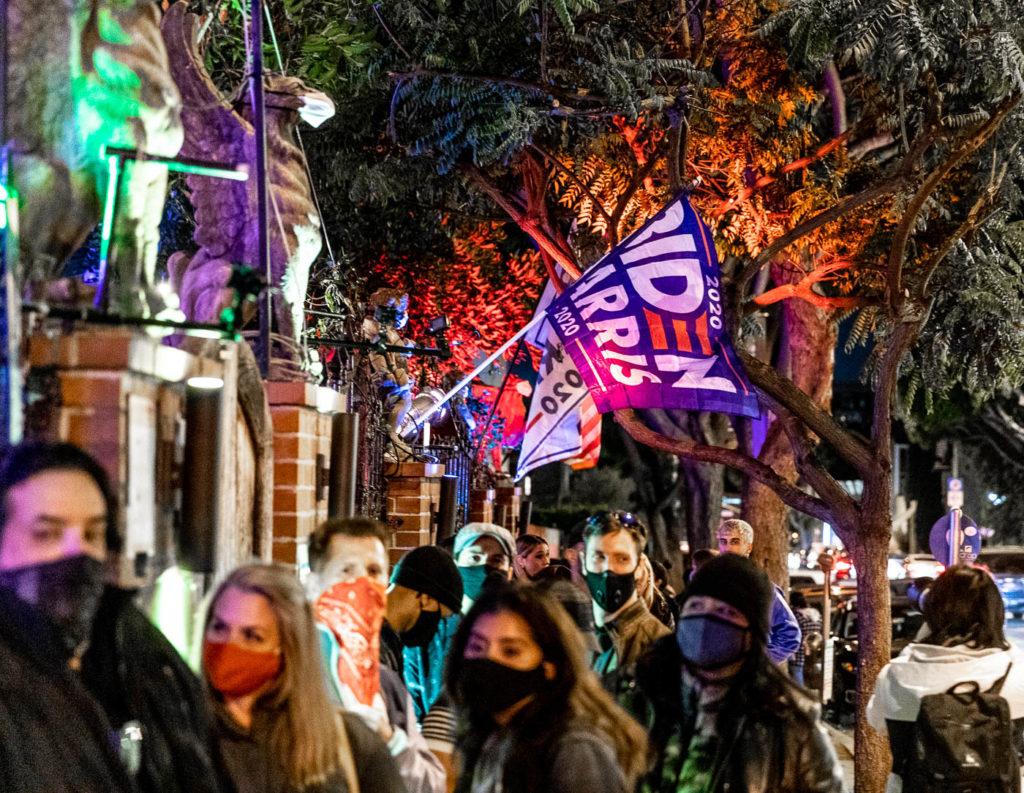 People took to the streets clad in face masks to celebrate during a pandemic that continues to surge in the United States.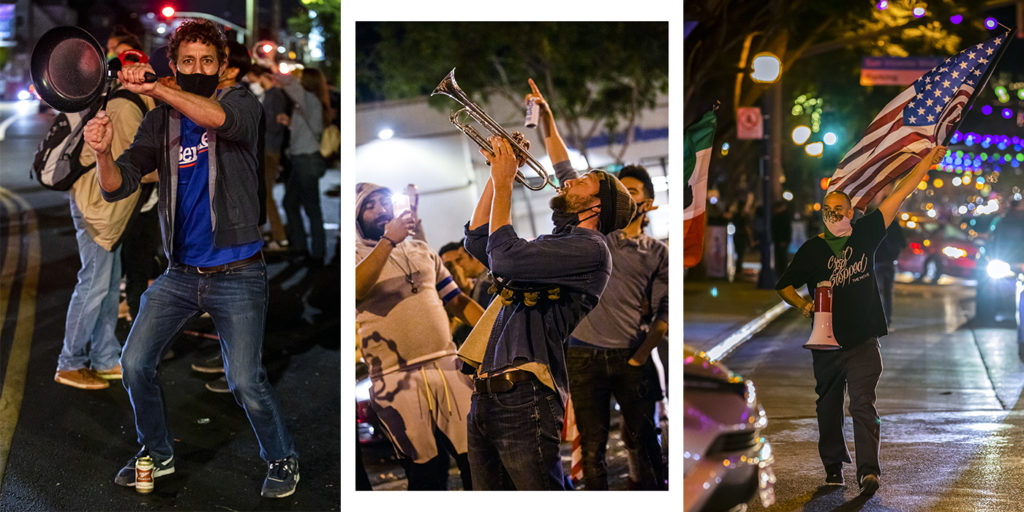 People made noise and waved flags in celebration of Biden's projected victory. The celebration could be heard throughout the city, with passing drivers honking, clanking pans and blaring instruments.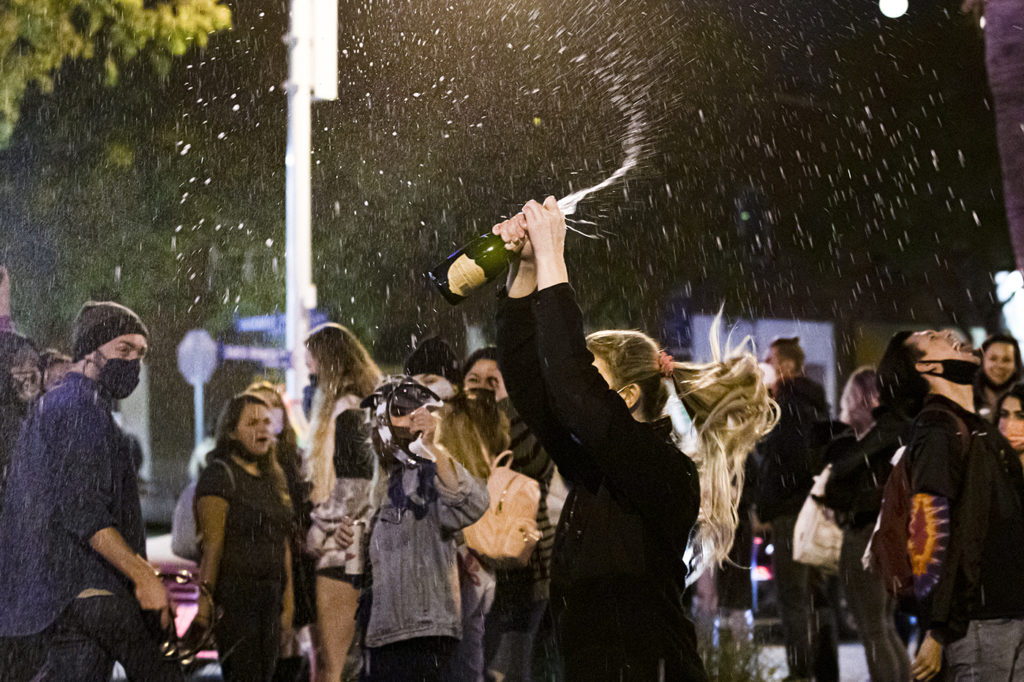 Alcohol flowed freely in LA's streets Saturday, with people drinking hard seltzers, beers and spirits on the streets. One woman in West Hollywood popped a bottle of champagne in celebration.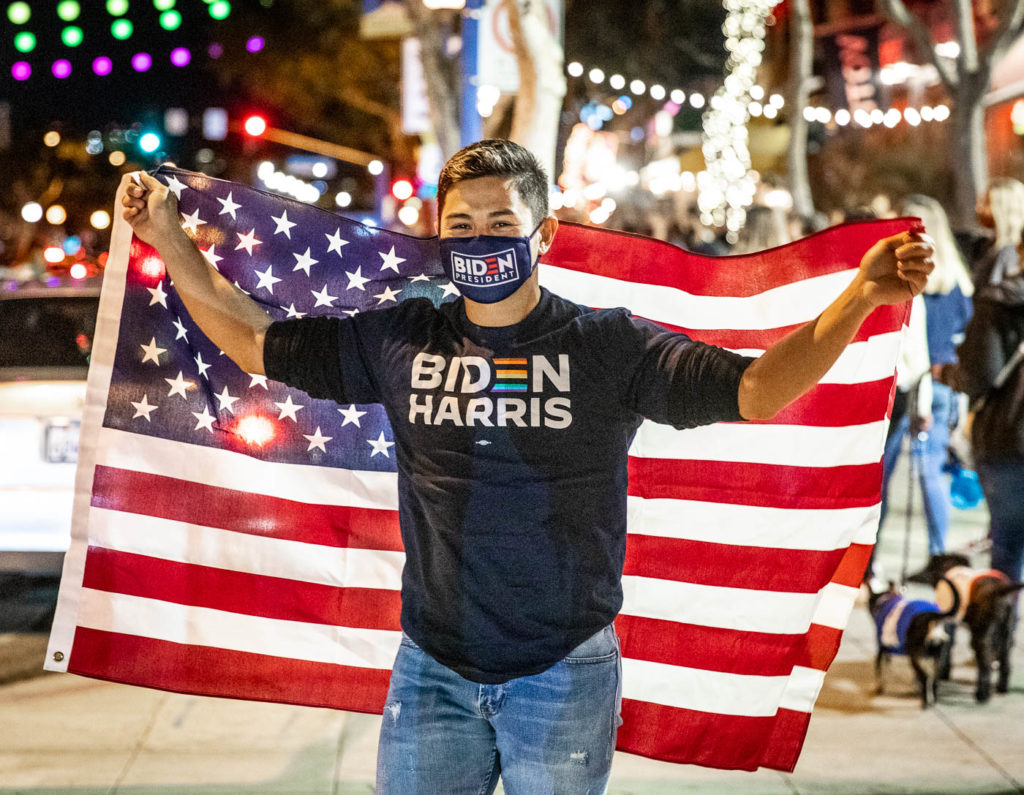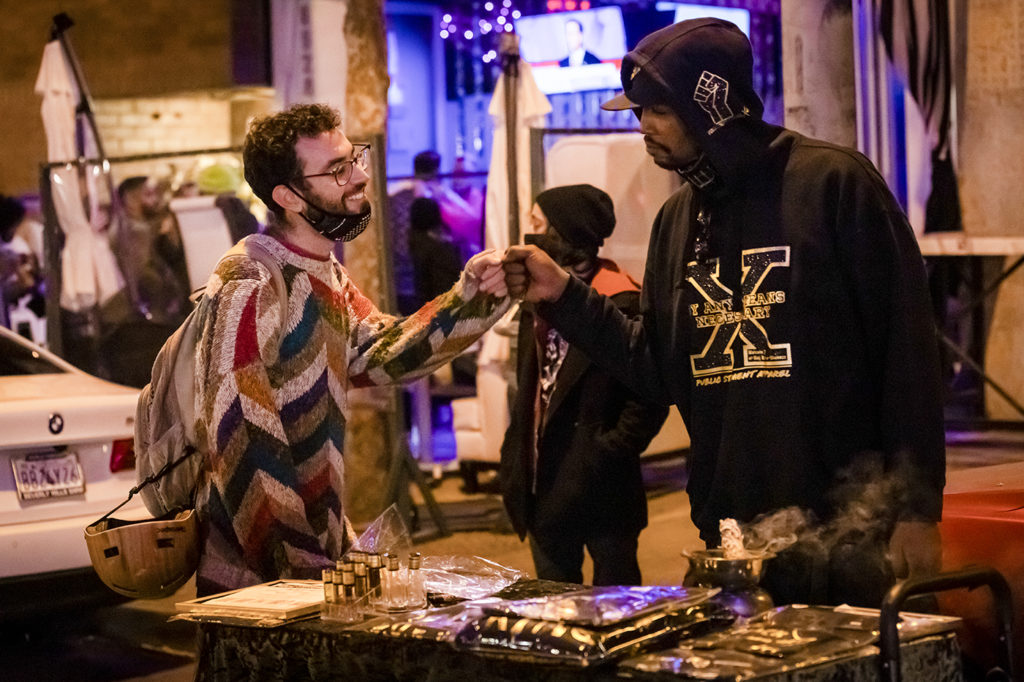 Demonstrators walked down the street draped in flags and political apparel. Street vendors exhibited their wares across West Hollywood, selling a variety of pro-Biden and anti-Trump trinkets and chatting affably with passersby.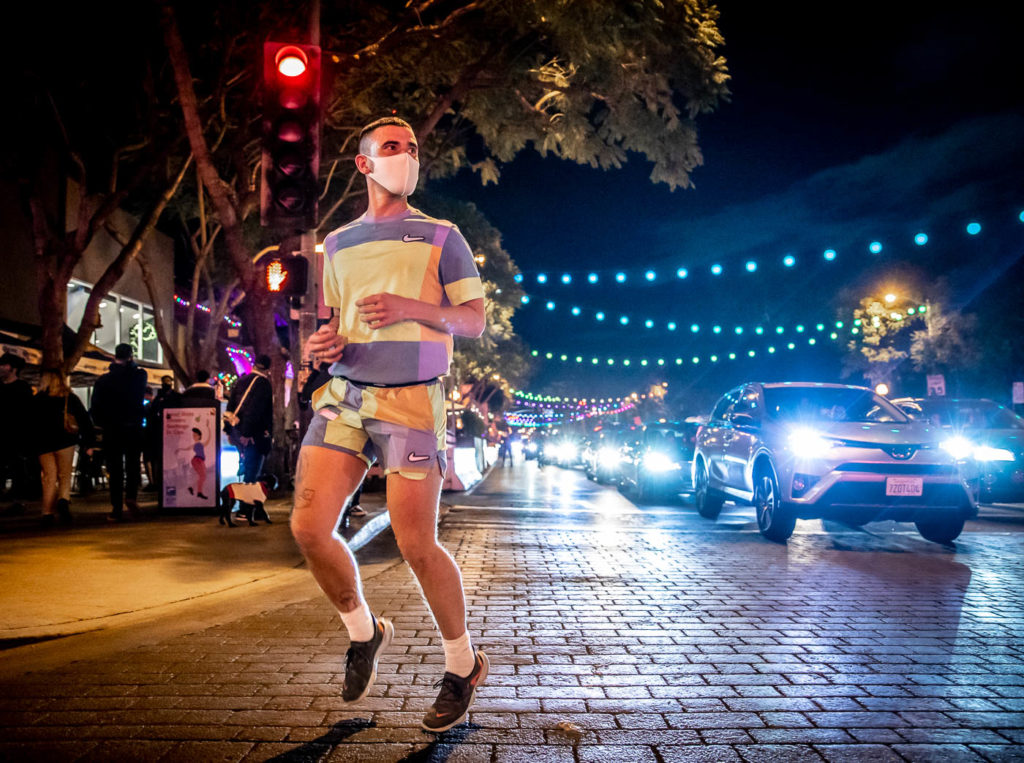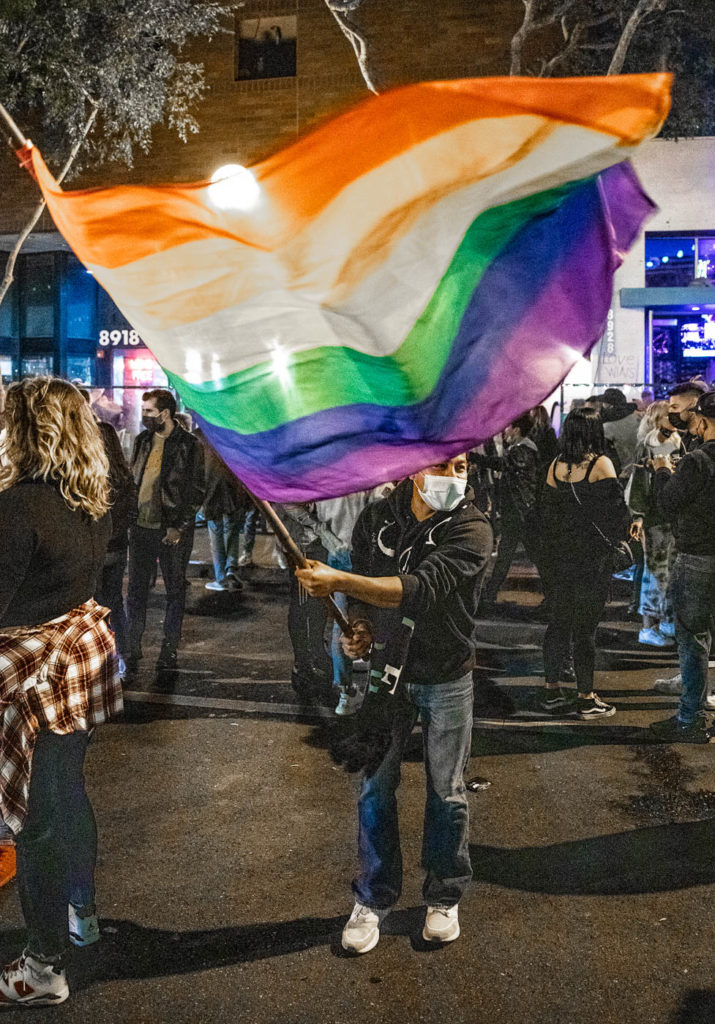 Celebrations blocked off most of Santa Monica Boulevard in both directions as demonstrators danced to music, drank and waved flags.
In Silver Lake, people crowded on Sunset Boulevard, launching homemade fireworks from beer bottles.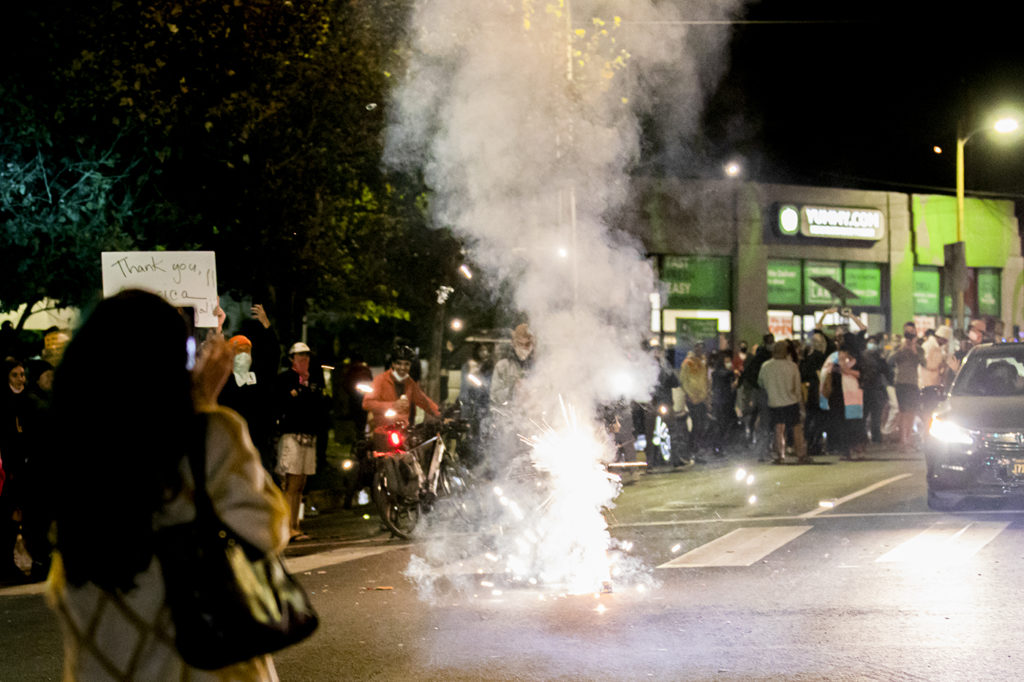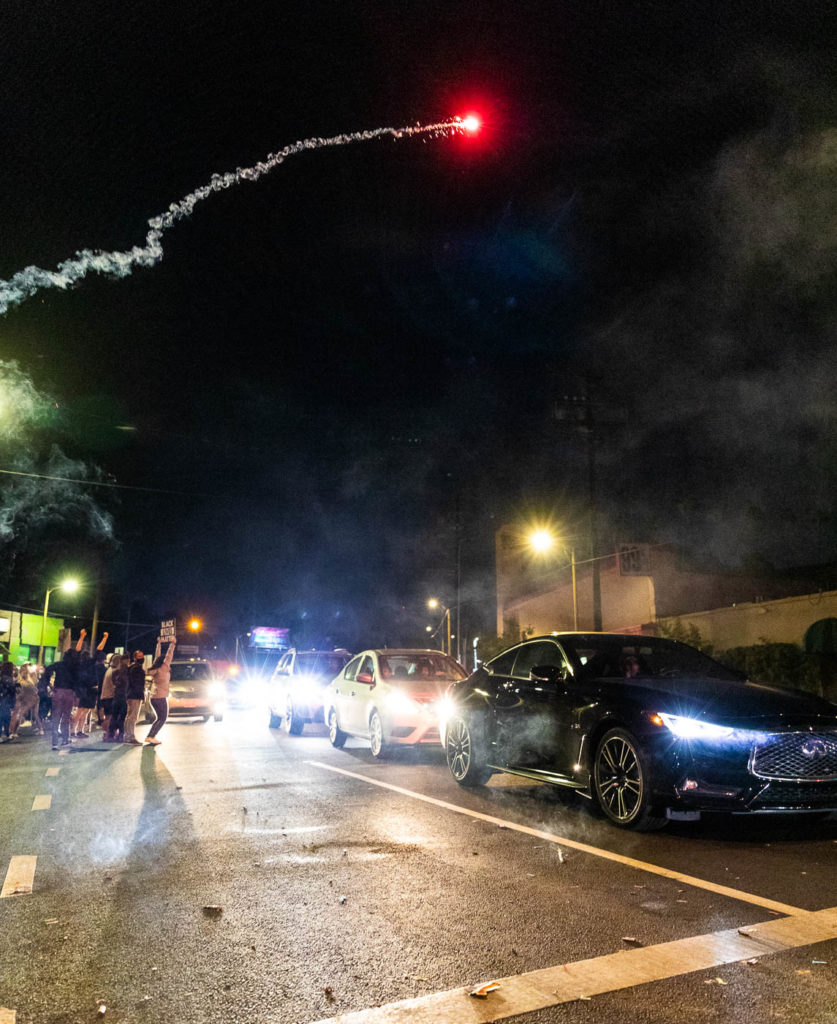 The Silver Lake crowd cheered as fireworks billowed smoke and shot sparks across the road.
Saturday morning, prior to the celebrations, the presidential election had been called in favor of Joe Biden by several news networks, including CNN, NBC, CBS and ABC.