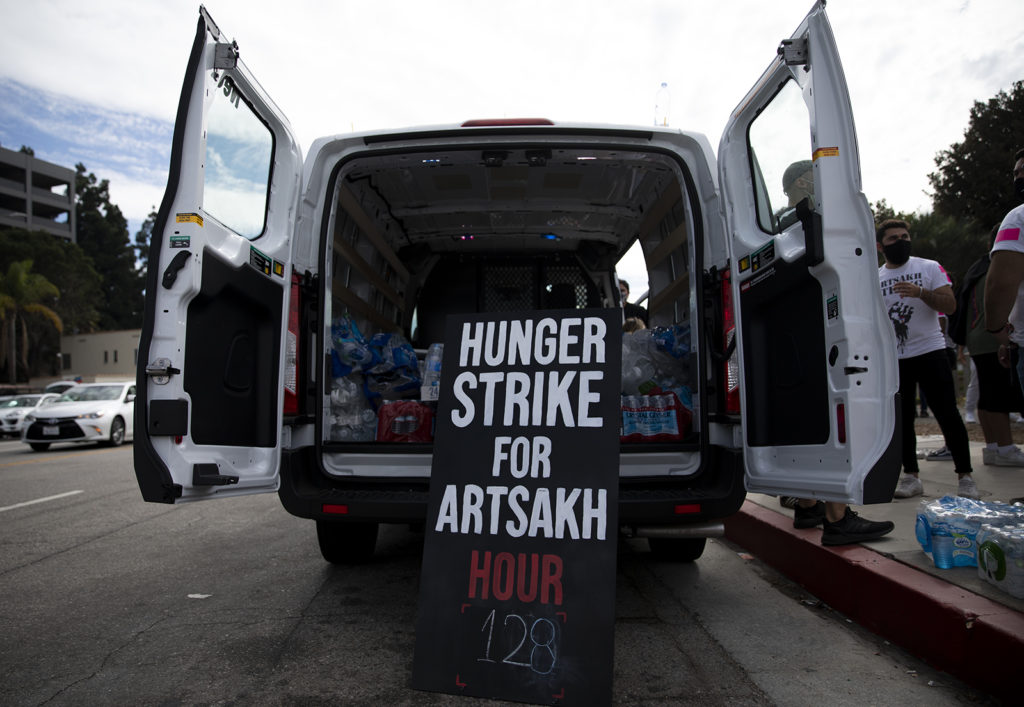 Hundreds of protestors gathered in Westwood on Sunday morning to raise awareness of military escalations between Armenia and Azerbaijan. Prior to this, the Wilshire Federal Building had been the site of a week-long hunger strike led by the Armenian Youth Federation.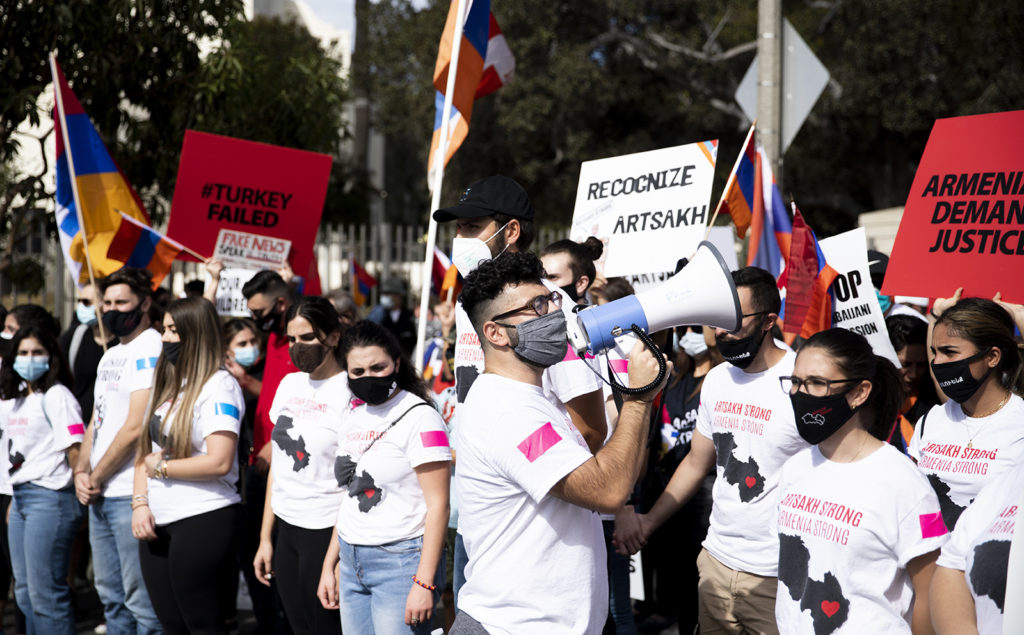 The ongoing armed conflict began Sept. 27 in Nagorno-Karabakh, an ethnic-majority Armenian region that was placed under Azerbaijani control by the Soviet Union in the 1920s.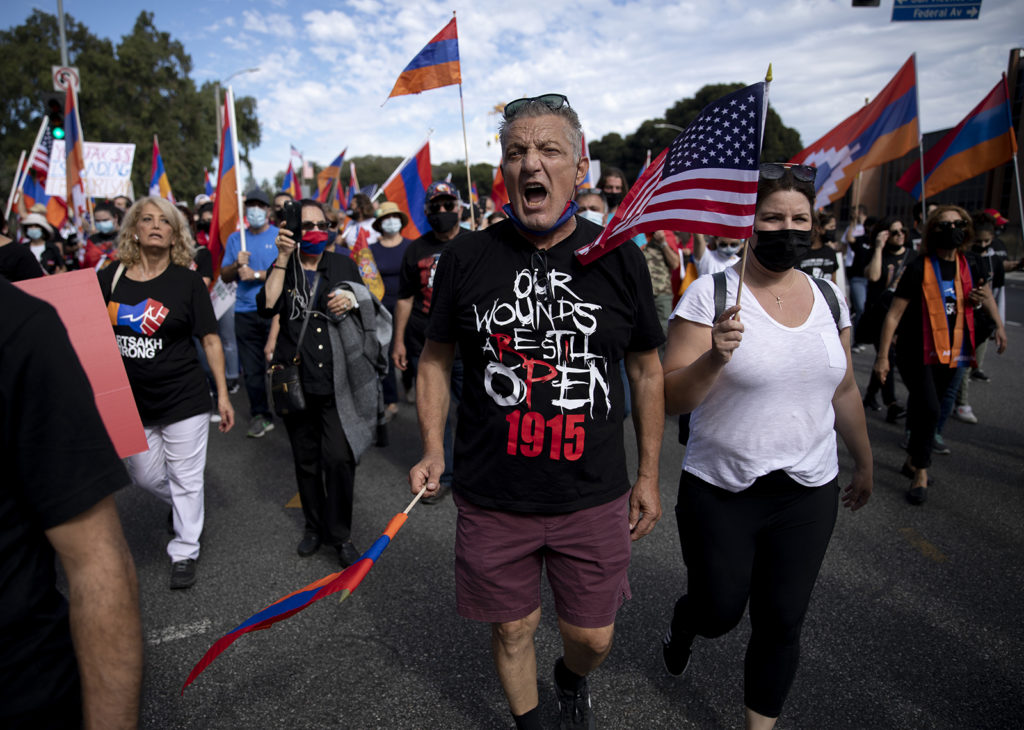 Tensions laid dormant until the 1980s, when the collapse of the Soviet Union spurred separatist movements. In 1988, the regional parliament voted in favor of independence from Azerbaijan.
Since a ceasefire in 1994, the region has been controlled by a separatist, Armenian-backed government. Conflagrations are a regular occurrence – prior to the current clashes, the most recent armed conflict was the Four-Day war in 2016.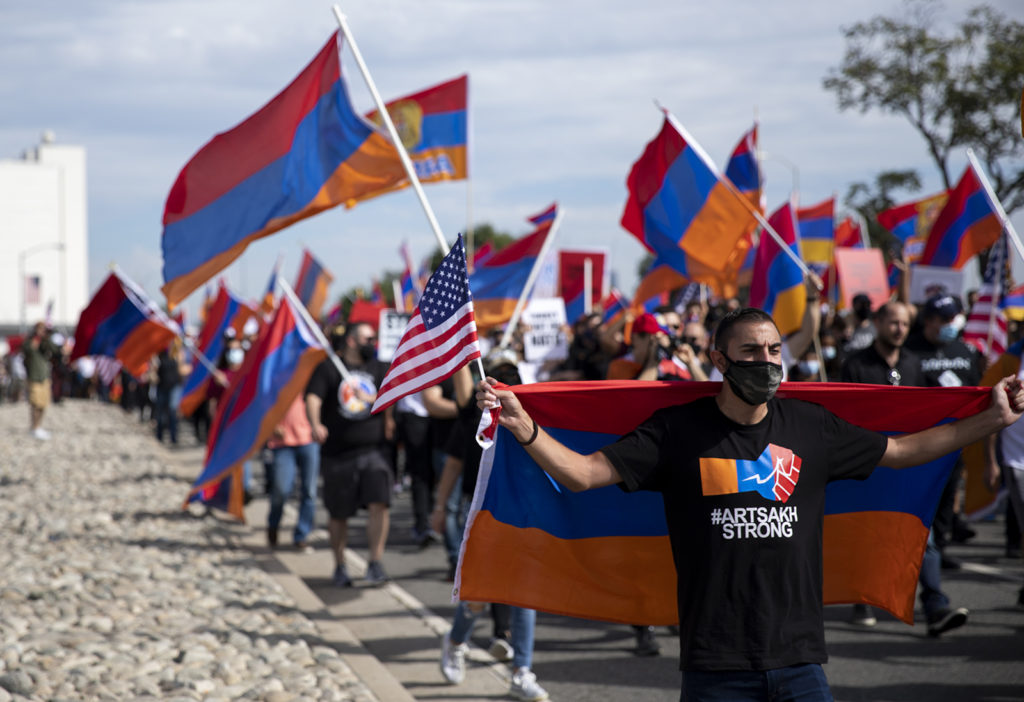 Nearly 205,000 Armenian Americans live in the state of California, especially the Los Angeles and Glendale area, having immigrated to the United States during the 20th century.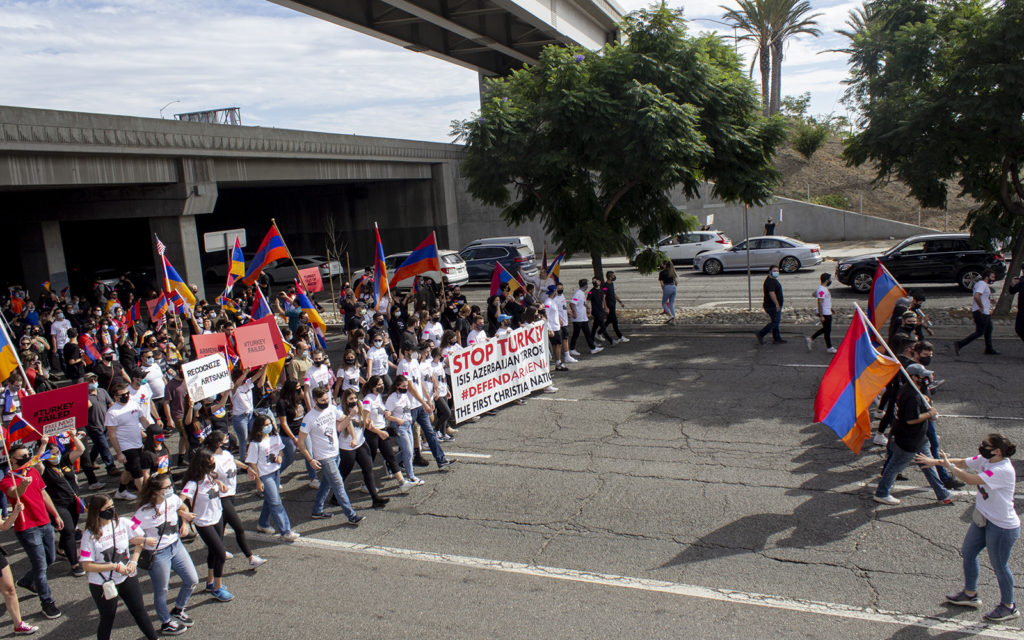 On Sunday, demonstrators marched from the Federal Building to the Azerbaijani Consulate on Wilshire Boulevard while shouting chants of survival and endurance.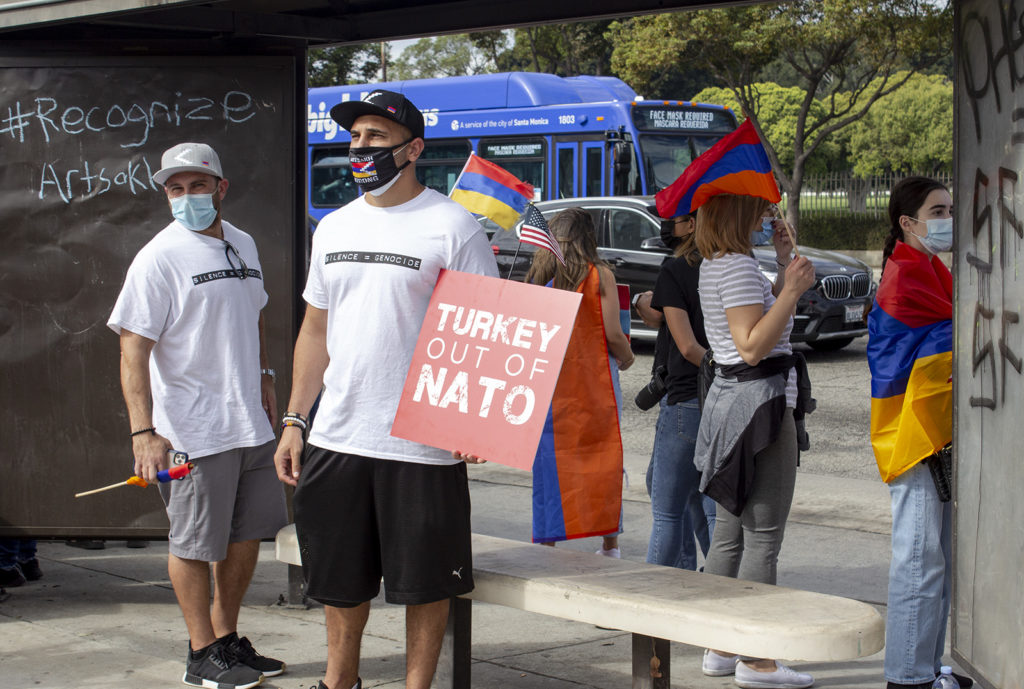 Protestors clad in Armenian and Artsakh flags wore clothing referencing the 1915 Armenian genocide carried out in Turkey by the Ottoman Empire.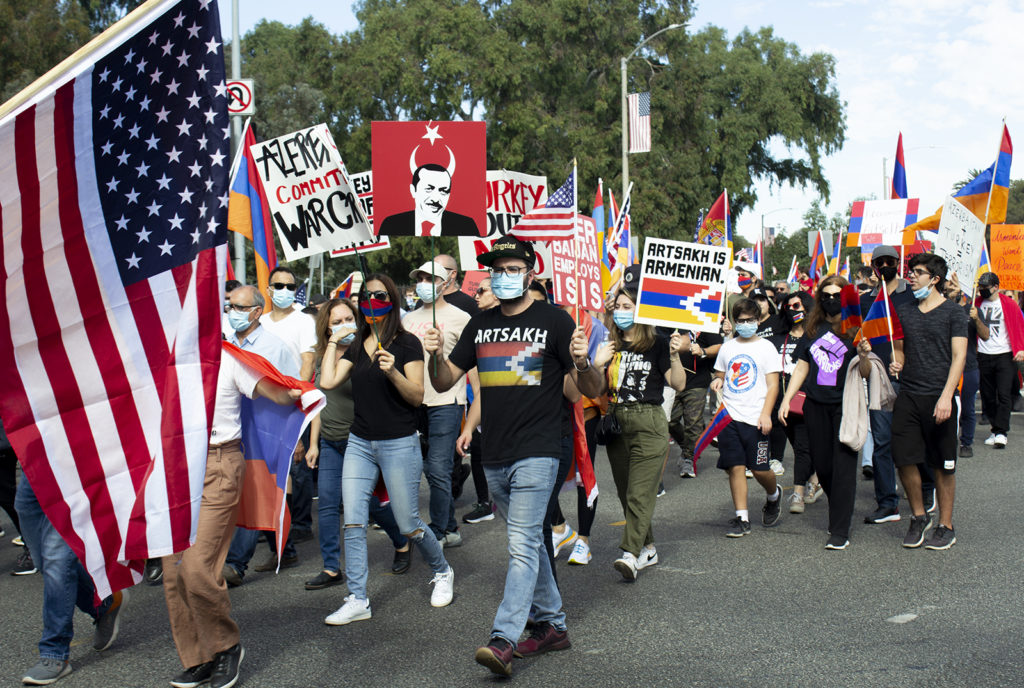 The crowd voiced their displeasure with the Azerbaijani and Turkish governments for abetting the crisis and for their alleged ties to extremist groups. "Azerbaijan's purpose in this is not for land, they're working with Turkey to start another genocide, and (Turkish President Recep Tayyip) Erdoğan is behind it," said Maggy Armenian, one demonstrator. "The world is watching another genocide happen."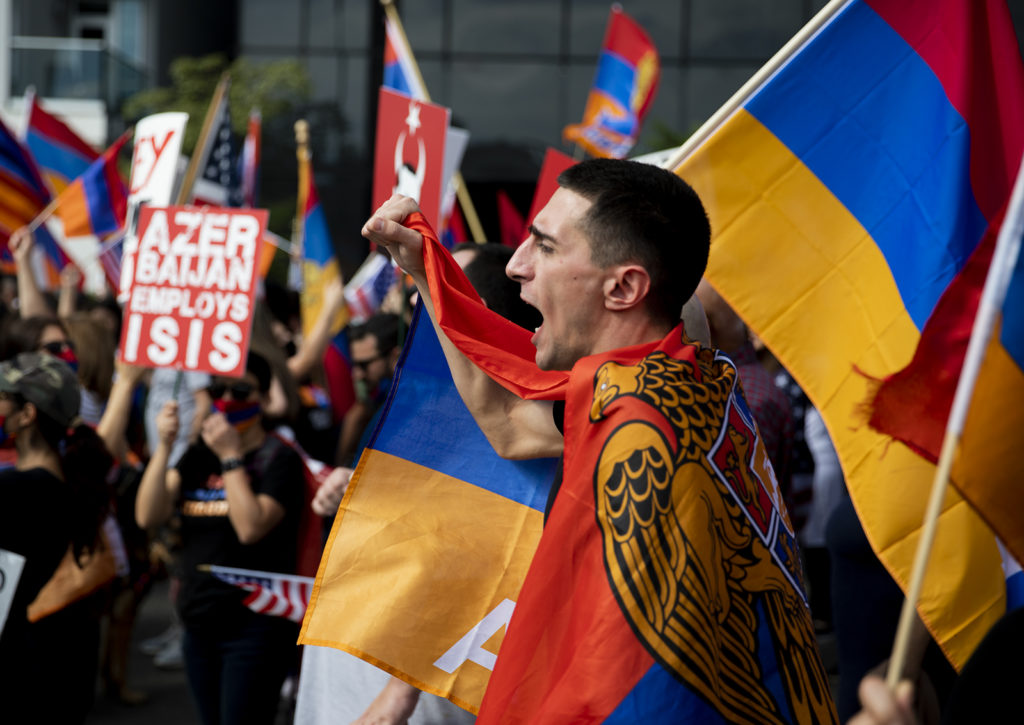 Spoken in Armenian, the phrase "We will fight until the end" echoed in the streets.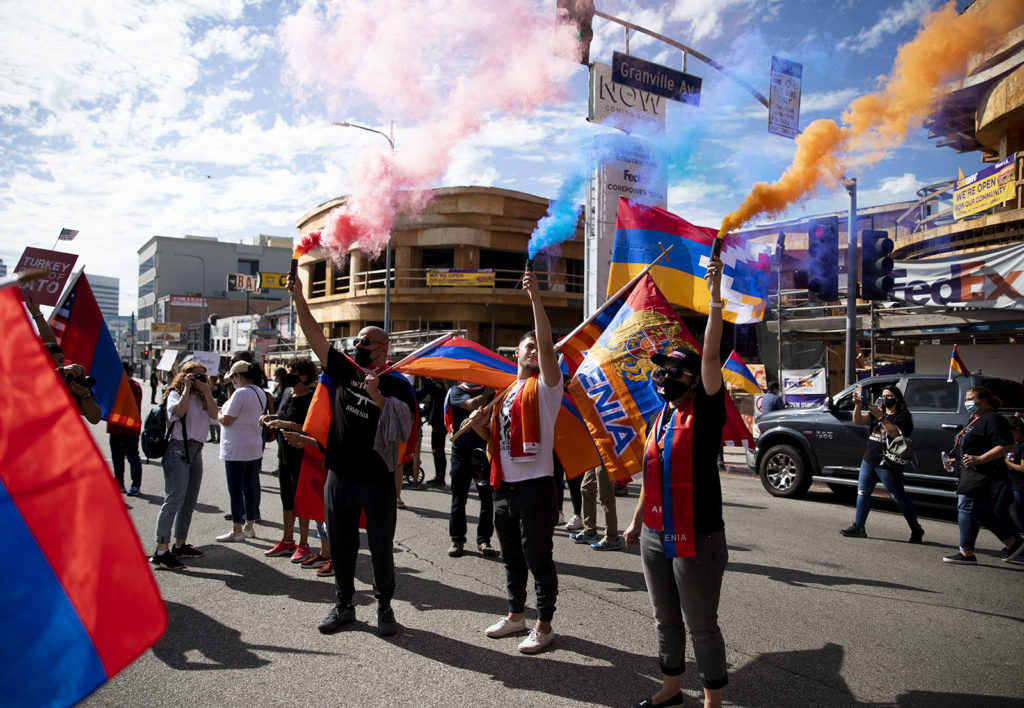 Demonstrators gathered outside the Azerbaijani Consulate and released canisters of smoke in the colors of the Armenian flag while singing patriotic songs.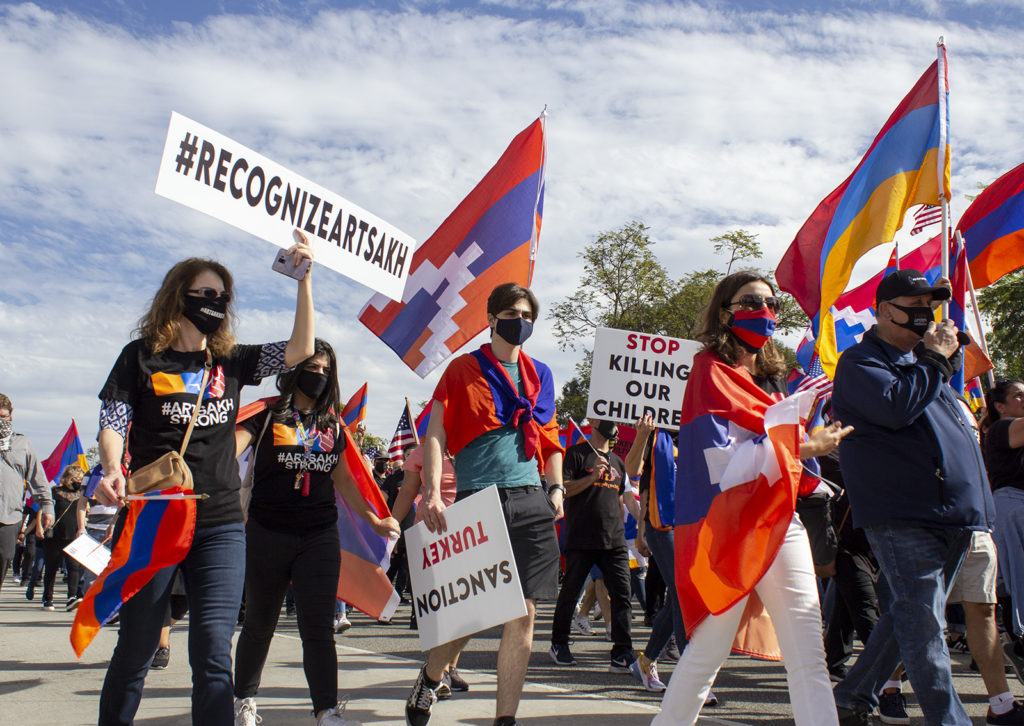 The crowd demanded that the United States government recognize the Republic of Artsakh as a state.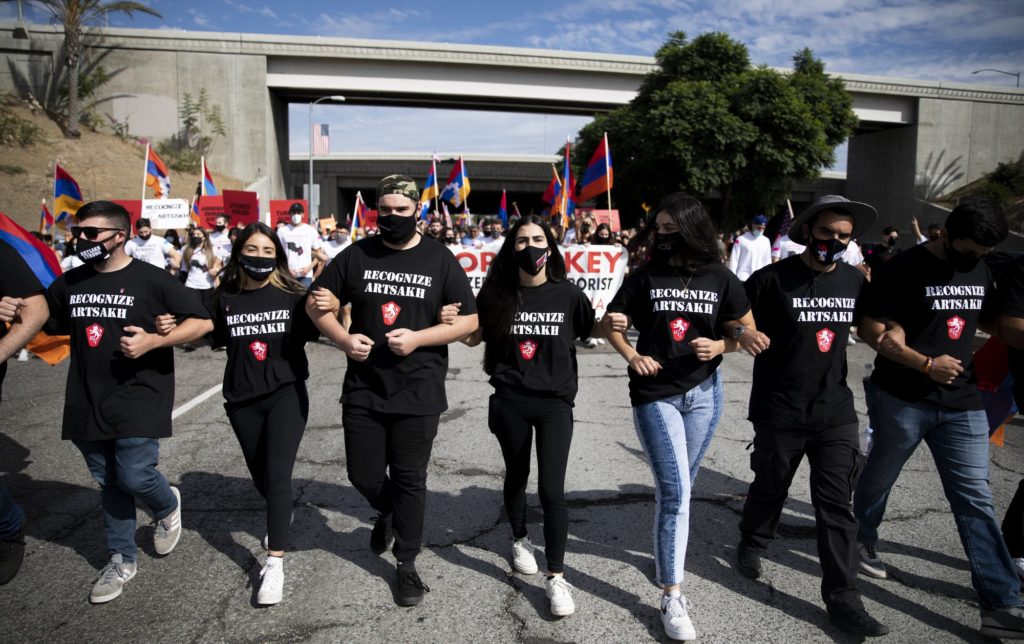 The Armenian Youth Federation also demanded that the United States place sanctions on Turkey and Azerbaijan.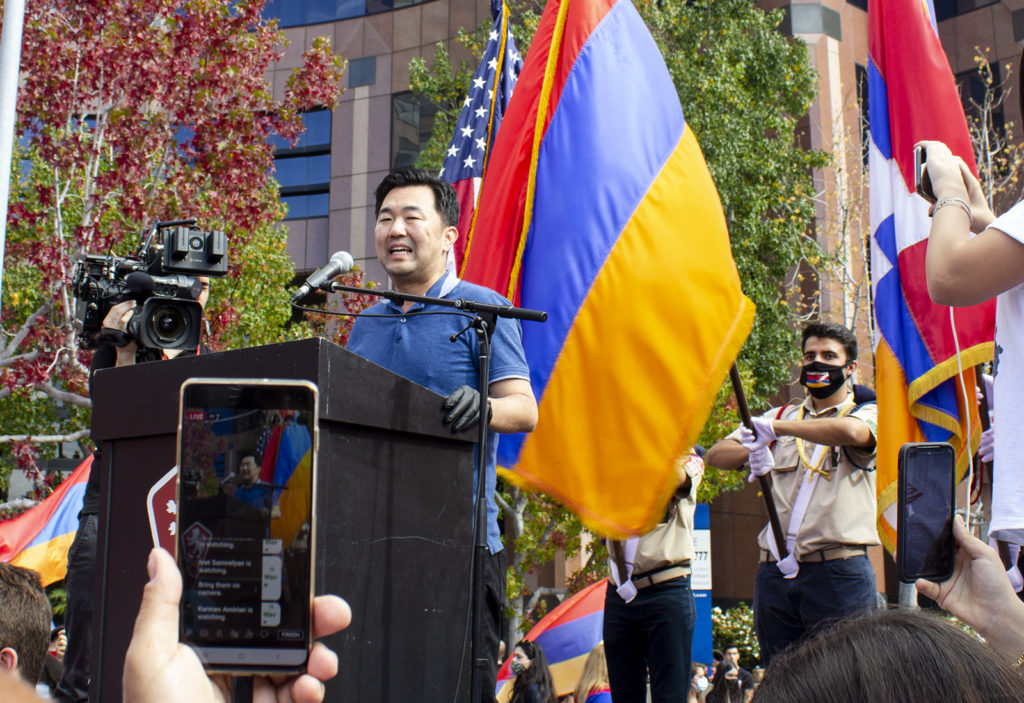 "This is not about land; this is about trying to destroy a people, destroy a culture," said LA City Councilmember David E. Ryu. "To try to re-spark a genocide—that is unacceptable."