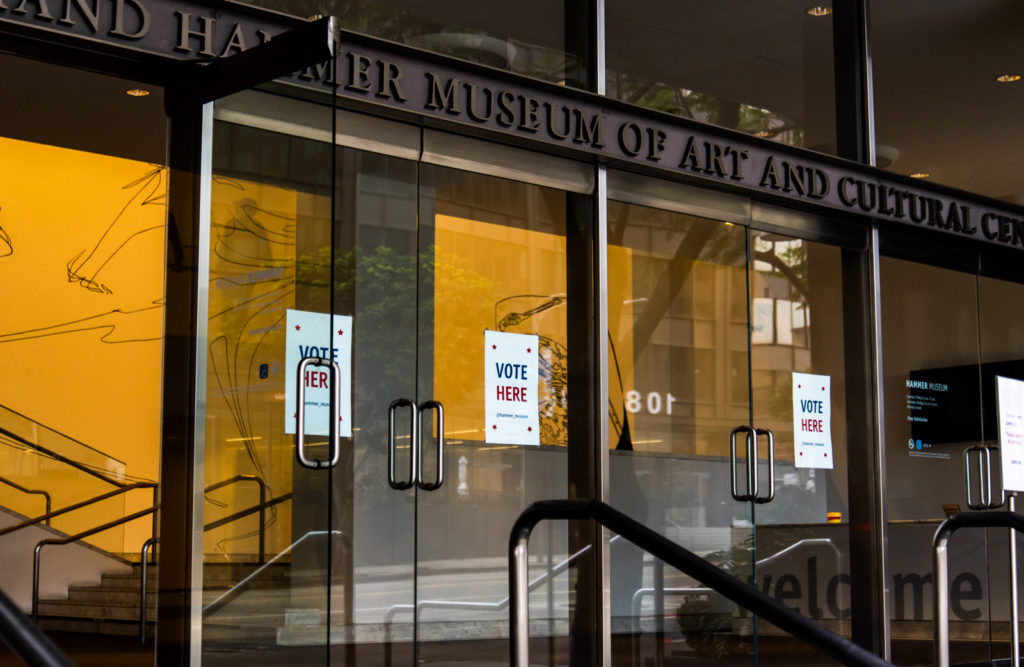 Although the Hammer Museum is currently closed to visitors because of COVID-19 regulations, their doors are open to Angelenos who are looking to vote early.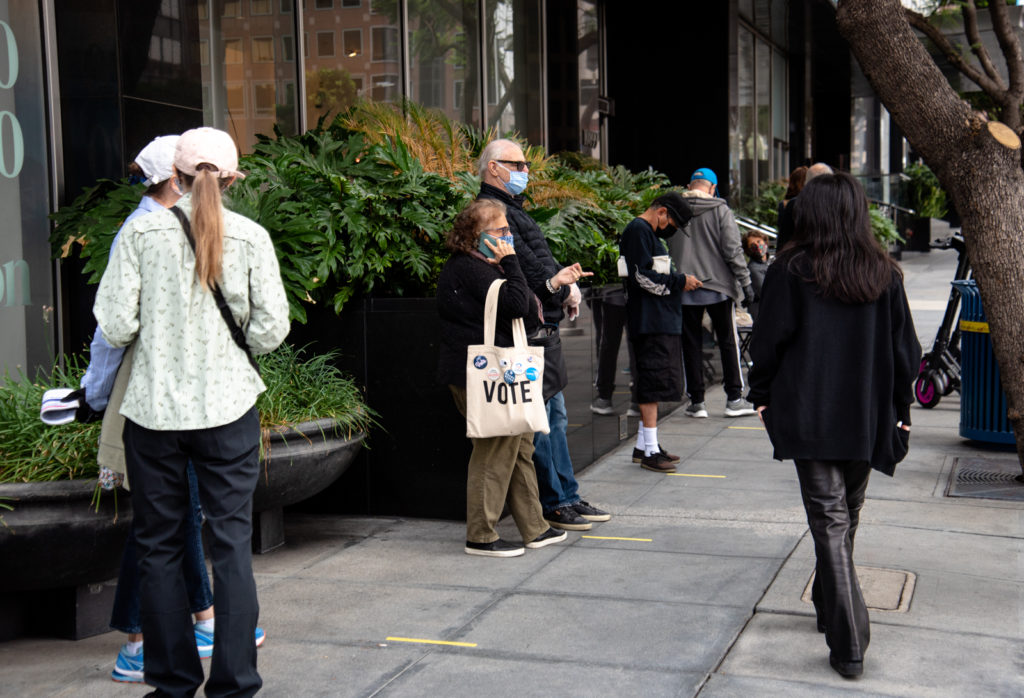 Located at the intersection of Wilshire Boulevard and Westwood Boulevard, the museum is an official vote center for those who wish to drop off their ballots or vote before Election Day.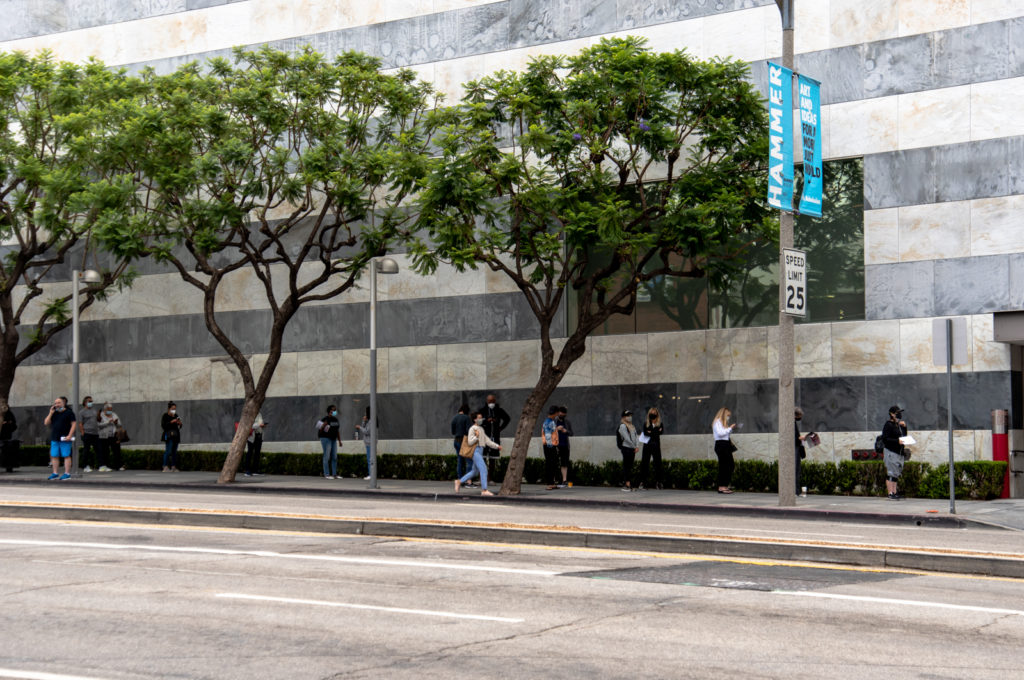 When the polling center opened 10 a.m. on Saturday, a line of voters had begun to wrap around the museum building. The vote center is set to close at 7 p.m. every day except Nov. 3, when it will be open from 7 a.m. to 8 p.m.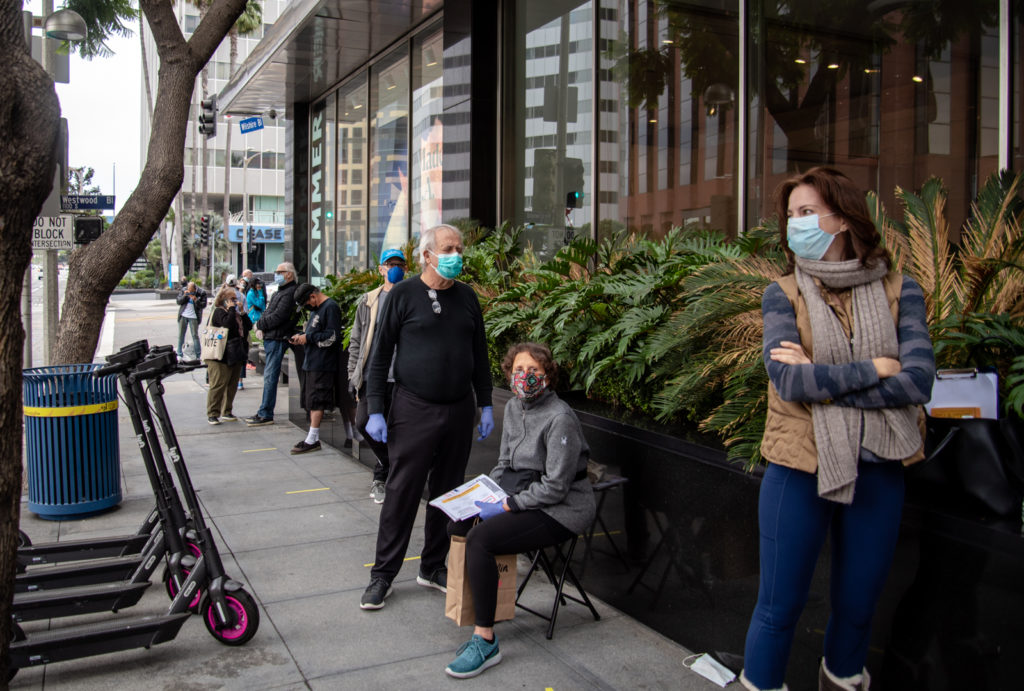 Yellow lines on the pavement indicate waiting spots to ensure voters maintain social distancing. All voters are required to wear masks, and some wear gloves as an added precaution.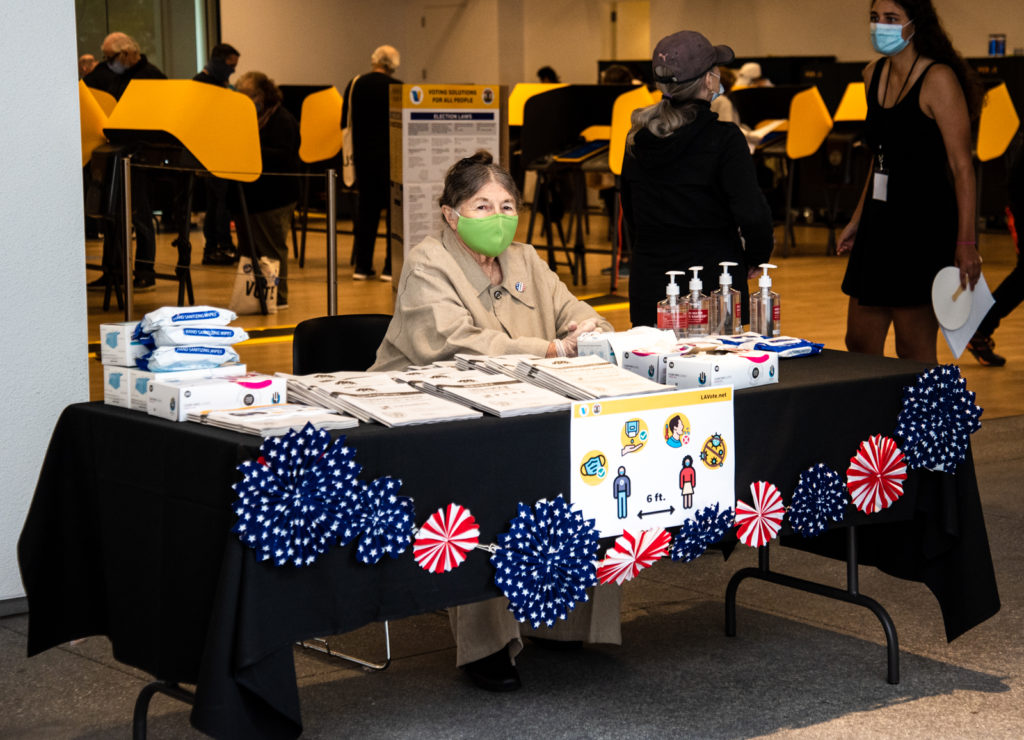 A poll worker runs the check-in booth that also doubles as a sanitation station.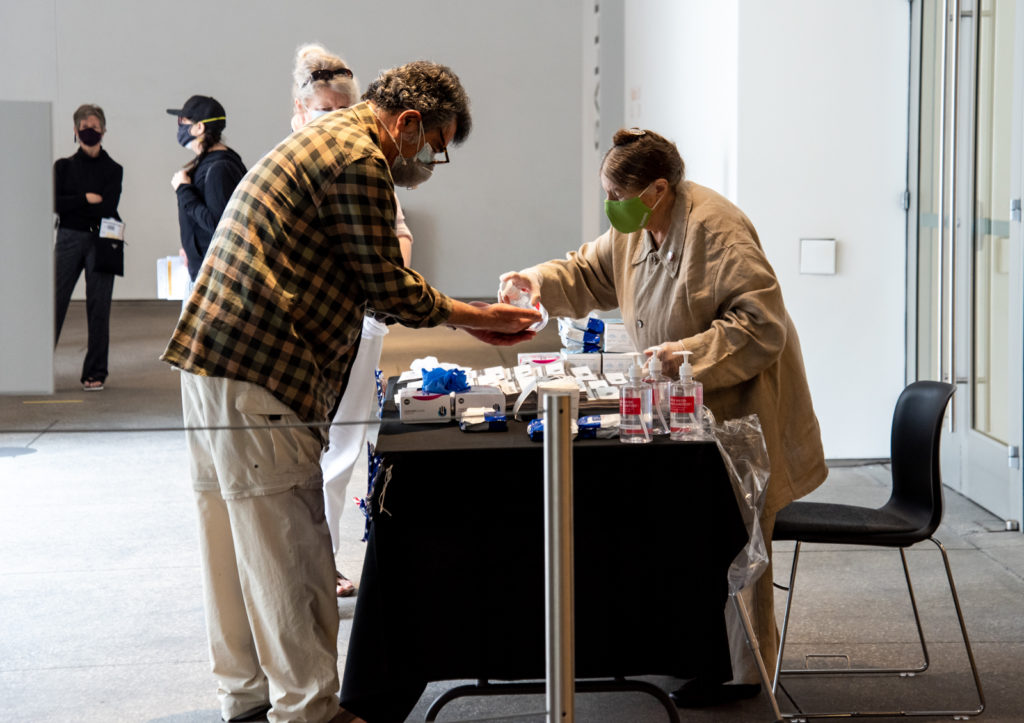 Along with their ballot, each voter is provided with hand sanitizer and offered gloves to make in-person voting as safe as possible during the pandemic.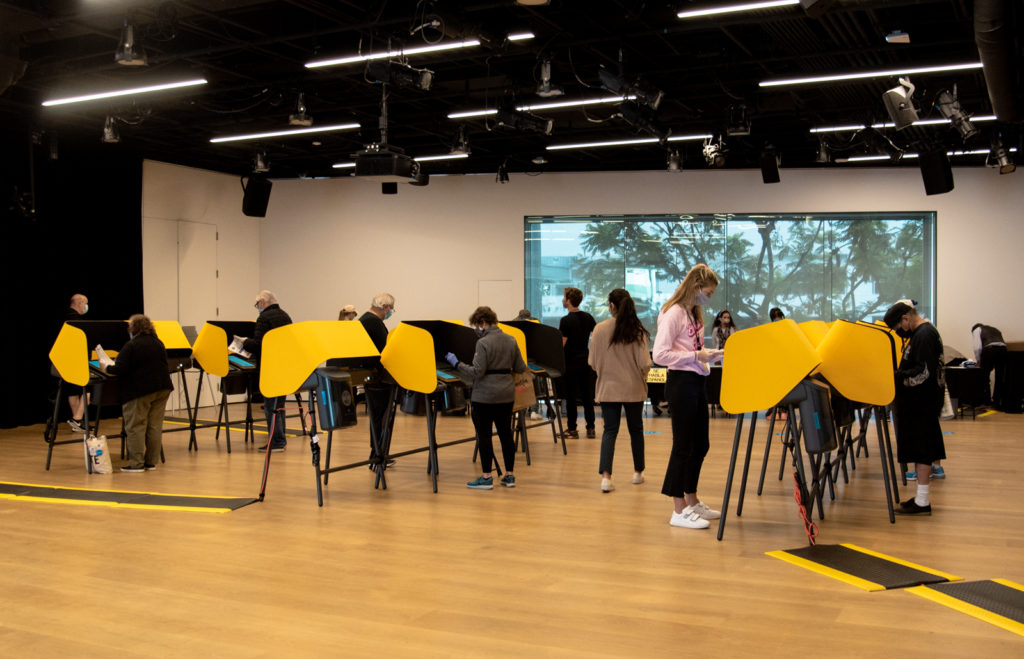 Voters are then directed to booths set up inside the museum to fill out their ballots.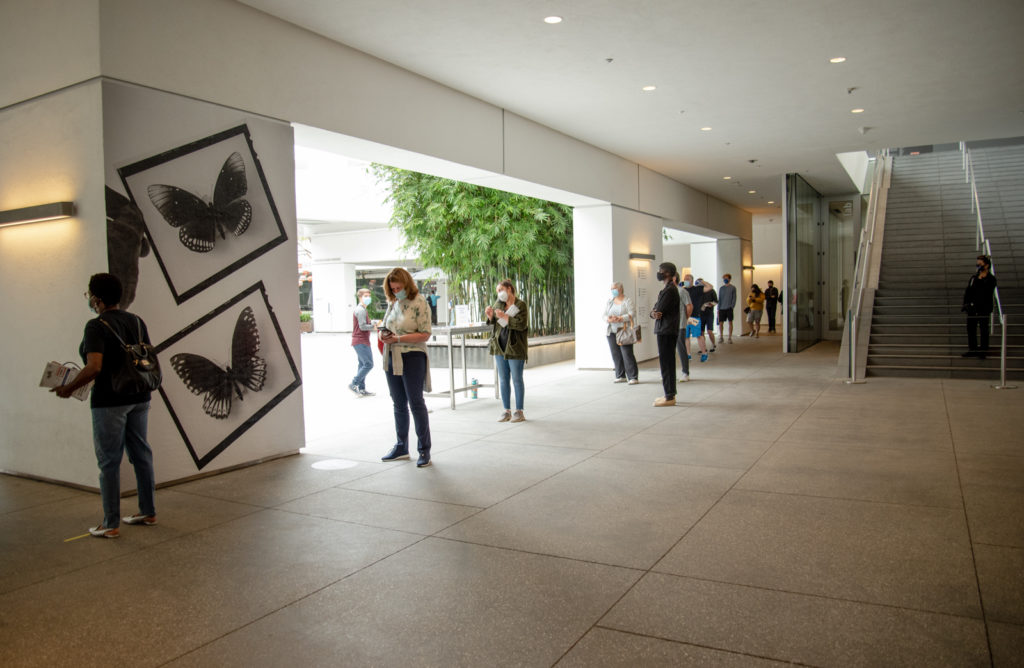 Despite long lines, poll workers and Hammer Museum staff help maintain efficiency by enforcing a one-way route through the building.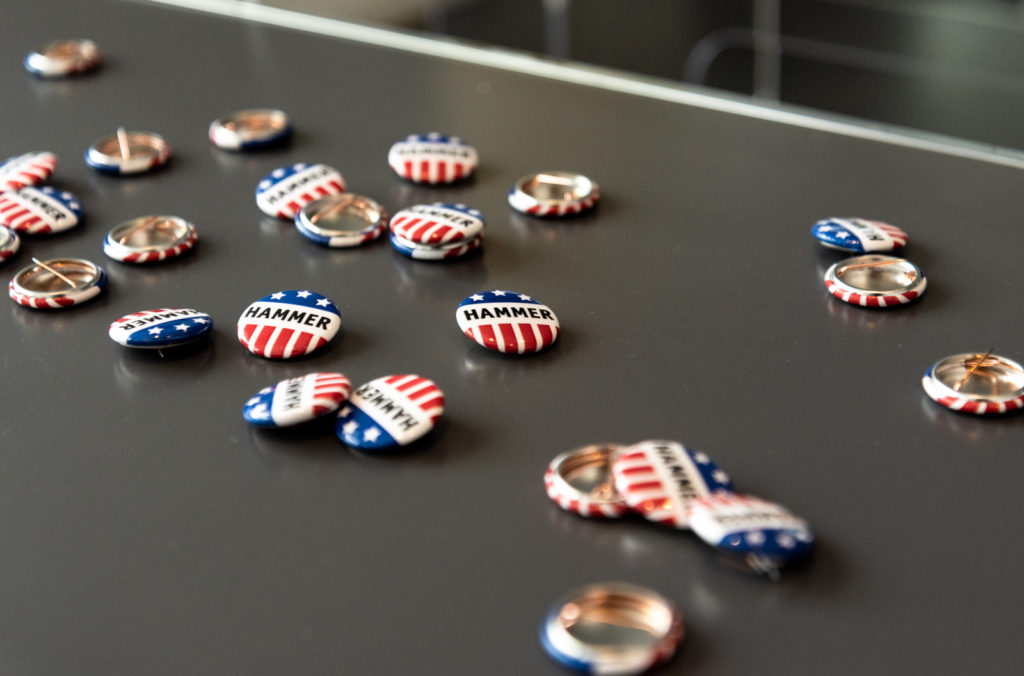 After turning in their ballots, voters receive "I voted" stickers and "Hammer" pins on their way out of the polling location.