This post was updated Oct. 19 at 1:30 a.m.
With the November general election around the corner, the Daily Bruin Editorial Board has deliberated upon and decided which propositions and candidates to endorse on the Los Angeles County ballot. Here are their endorsements and non-endorsements for all non-presidential candidates on the ballot: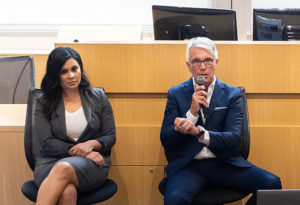 "Yes" on George Gascón for Los Angeles district attorney
The editorial board has said it before, and we will say it again: It's time for Jackie Lacey to go.

Our spring endorsement of George Gascón remains steady, if not stronger, thanks to Gascón's continuously progressive agenda and his informed approach to police accountability.
His work as the district attorney of San Francisco has provided credibility to his aptitude and vision. As DA, he successfully crafted legislation to more strongly regulate use-of-force laws for police and implemented a program designed to mitigate the discriminatory nature of cash bail, which he proposes to end altogether if elected.
Gascón has also remained steadfast in his convictions on criminal justice reform, his opposition of the death penalty and his approach to reducing racial bias in prosecutorial discretion.
It was clear in the primary election that Angelenos recognized the necessity for an effective, progressive district attorney. It's why he is endorsed by more than 100 activists, organizations and politicians – including Kamala Harris, Bernie Sanders, Elizabeth Warren and the LA Times. It's what created a runoff between him and incumbent Lacey in the spring.
And now, it's time that runoff becomes a definitive vote in support of Gascón.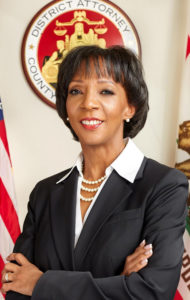 "No" on Jackie Lacey for Los Angeles District Attorney

Incumbent Los Angeles district attorney Jackie Lacey will be on the ballot for a third time in November, and it should be her last.

The editorial board does not endorse Jackie Lacey for reelection because of her unwillingness to adapt to reform-minded platforms like her opponent George Gascón.
Black Lives Matter Los Angeles has heavily criticized her tenure as DA for the deaths of more than 600 people under her law enforcement's purview, along with perpetuating a culture of sexual harassment in her office at the cost of taxpayer dollars.
Not to mention, her own husband was charged with three misdemeanor charges for pointing a gun at BLM protesters in March, which was captured on video. Protests calling for Lacey to be ousted have only multiplied in the wake of recent nationwide protests.
Barring an unexpected shift in heart or action, the third time shouldn't be a charm for Lacey.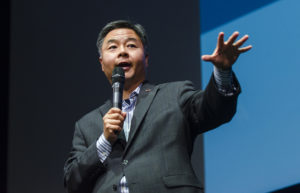 "Yes" on Ted Lieu for U.S. representative, District 33
The editorial board has endorsed Rep. Ted Lieu every time he has run for the position of congressman for California's 33rd District.
If Lieu's past term indicates anything, it's that he deserves two more years.
The third-time incumbent has grown from strength to strength, cementing his progressive agenda and cultivating a political persona that is equal parts sincerity and strategy.
In the last year alone, Lieu has proposed 52 bills of his own and co-sponsored over 700. His notable legislative actions include the co-sponsoring of the Justice in Policing Act of 2020, which aims to combat systemic racism within law enforcement, and proposing an amendment which would prohibit funds from being used to send federal agents to crack down on protests with Rep. Alexandria Ocasio-Cortez.
Both in the House and out, Lieu has been staunchly unafraid of denouncing President Donald Trump and his administration. Not only did Lieu vote for Trump's impeachment and urge the FBI to evaluate the U.S. Postal Service for postal delivery obstruction, but his Twitter takedowns of the President have also earned him the well-deserved moniker of "clapback king."
When contrasted with Lieu's active legislation, opponent James P. Bradley's limited experience and pigeonholed platforms pale in comparison. Bradley may call for "Intelligent solutions for California," but Lieu is leagues ahead of him – his policies have already served both the state and the nation.
The choice is easy. Two more years for Lieu.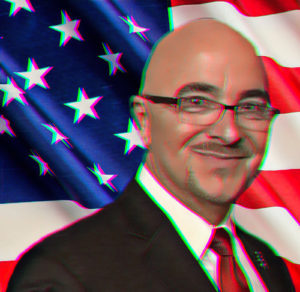 "No" on James P. Bradley for U.S. representative, District 33
While a fresh face is nice, it's not enough.
The editorial board does not endorse James P. Bradley for U.S. representative for California's 33rd Congressional District.
Bradley's service in the Coast Guard and his background as an executive in the health care industry make him uniquely attuned to some issues, but his only political experience being a lost Senate race in 2018 makes it hard to view him as a legitimate candidate.
Bradley does not have any concrete plans other than a self-declared efficient, tiered approach to reducing homelessness and a competitive, cost-cutting remodel of the health care industry.
His health care background possibly gives him an advantage in solving these problems for the state, but with no former political work, it's unclear how realistic these plans are or how effective Bradley would be in office.
Bradley's lack of practical experience could translate to a lack of institutional knowledge, and the board can see no reason to endorse him over Ted Lieu, the incumbent candidate.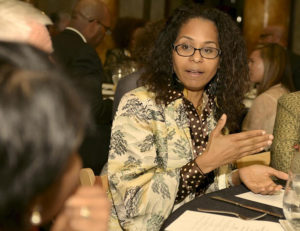 "Yes" on Sydney Kamlager for California State Assembly, District 54
Assemblymember Sydney Kamlager offers substance.

The editorial board endorses Kamlager for California State Assembly District 54 seat because of her strong progressive legislative record and active engagement with students.
It's only been two years since she won the special election in 2018, but Kamlager has already made great strides. She co-authored eight bills in the state legislature. More impressively, six of those bills ended up becoming California laws, ranging from eliminating the tampon tax to setting higher standards for single-use packaging. She also co-authored California Senate Bill 206, also known as the Fair Pay to Play Act, which expanded economic rights for student-athletes.
Beyond securing the landmark SB 206 victory, Kamlager has also connected with UCLA student government and activists. Whether it be virtual town halls, policy analysis summits or "Lattes & Legislation" conversations, Kamlager's engagement with UCLA students has not gone unnoticed.
Kamlager also serves on more than 20 standing and select committees and is a member of the Black, democratic, women's and environmental caucuses.
The board acknowledges that Kamlager's opponent, Tracy Bernard Jones, is a strong candidate when evaluated on his own. It's Kamlager's record, however, that sets her above the rest and easily secures this board's endorsement.
It's clear that Kamlager is just getting started. This board is excited to see where she goes.
"No" on Tracy Bernard Jones for California State Assembly, District 54
First things first: Tracy Bernard Jones clearly has the qualifications for the position. His background in activism and special education is much needed in today's political climate and would undoubtedly bring fresh perspectives to the California State Assembly.
What is less clear, however, is what he offers over incumbent Assemblymember Sydney Kamlager. With Kamlager's impressive legislative record, relationships with UCLA students and progressive platform, Jones simply fails to carve out a niche for himself amid the competition. His website, while emphasizing his background, is otherwise loaded with airy rhetoric and makes no mention at all of his incumbent rival.
Impressive as Jones may be, Angelenos need a representative who will perform in politics, and Kamlager has established a track record that lives up to her lofty goals. Jones' platform contains fresh ideas that deserve further attention, but these alone do not warrant an endorsement for an Assembly seat.
"Yes" on Steve Morgan for Superior Court of Los Angeles County, Office 72
The editorial board again endorses Steve Morgan as a judge for Office No. 72 in the Los Angeles Superior Court.
Morgan has a depth of experience incomparable to his opposition. Morgan has served as both a defense attorney for the U.S. Army and as a prosecutor for the Los Angeles County District Attorney's office. His legal background is extensive and his experiences on both sides of the courtroom underpin his ability to fairly execute his duties as a judge.
Though opposing candidate Myanna Dellinger shows eagerness to grow into the role, her courtroom experience is shallow in comparison.
Alongside his practice, Morgan taught law in Los Angeles and Chicago. His thorough and theoretical understanding of criminal and constitutional law makes him a better fit for this office and earned him a "well qualified" rating from the Los Angeles County Bar Association.
"Yes" on David Berger for Superior Court of Los Angeles County, Office 80
David Berger has actively worked to put individuals through rehabilitation programs throughout his career.
The editorial board endorses Berger both for his dedication to rehabilitation over incarceration and his 24-year history with the district attorney's office.
As an alternative sentencing designee for the district attorney's office, Berger facilitated a process that helps people convicted of nonviolent crimes dismiss their cases. In partnership with Community Collaborative Courts, Berger helped develop a process to reintegrate people into their law-abiding lives with dismissed cases.
Klint McKay, Berger's competitor, also has years of experience under his belt. While also held in high respect, the board finds McKay's vague campaign priorities do not demonstrate the same dedication to the public interest as Berger's.
Berger's vision is clear: He hopes to use his appointment as judge to further rehabilitation efforts.
"Yes" on Scott Yang for Superior Court of Los Angeles County, Office 162

The editorial board once again endorses Scott Yang as judge for the Los Angeles Superior Court, seat 162, for his advocacy work both in and out of the courtroom.
Yang's commitment to supporting victims of violence has been a career-long effort, from his work with the LA County District Attorney in the Victim Impact Program, to running victim advocacy programs for the Desert Oasis Center of the Antelope Valley.
Furthermore, he served with the LA County District Attorney in the Juvenile Crimes unit, working on cases regarding matters such as domestic violence and child abuse.
The Los Angeles County Bar Association gave both Yang and his opponent, David Diamond, a "Well-Qualified" rating, and Diamond does have good experience. The board chooses to maintain its endorsement of Yang.