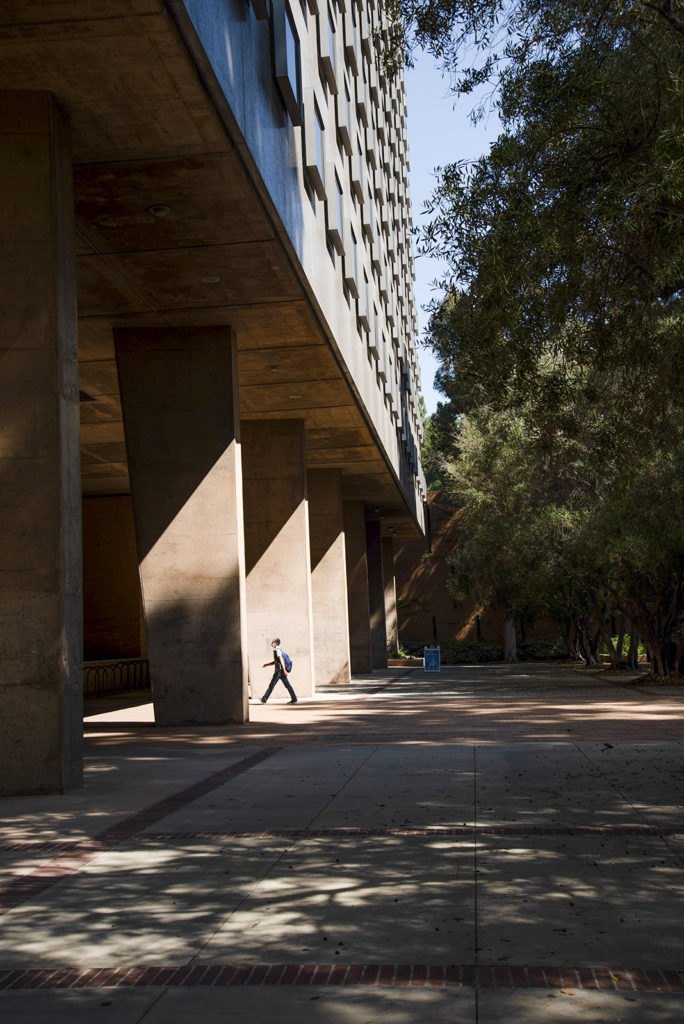 An individual walks towards the Sculpture Garden, passing under Bunche Hall. The north part of campus is quiet for 1 p.m. on the first day of school.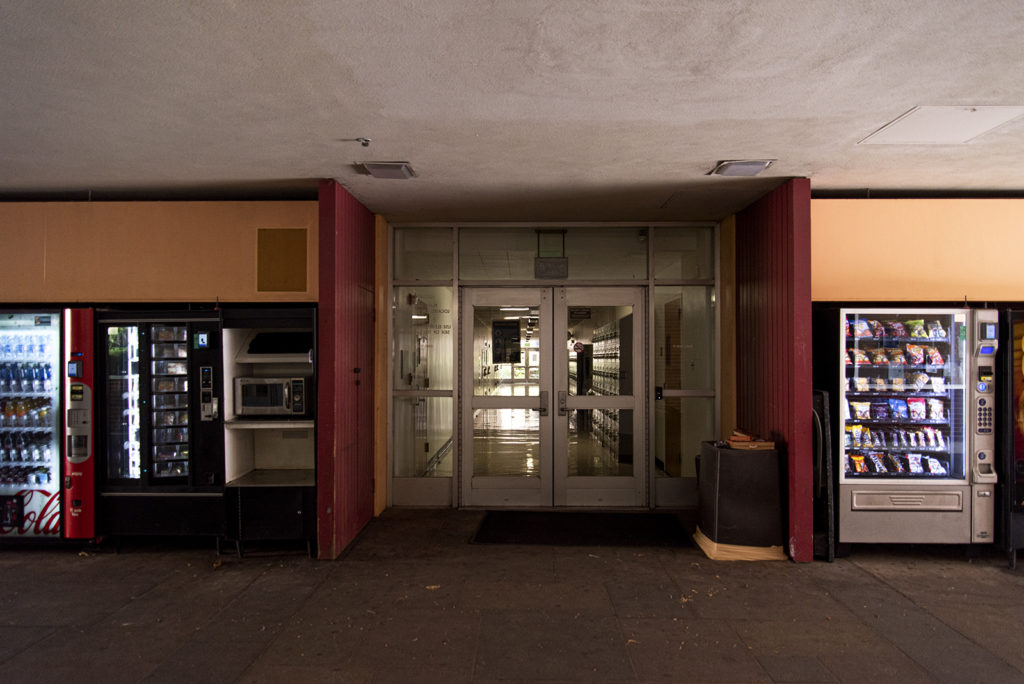 As students start off their fall quarter classes, the entrances to the Mathematical Sciences building remain locked.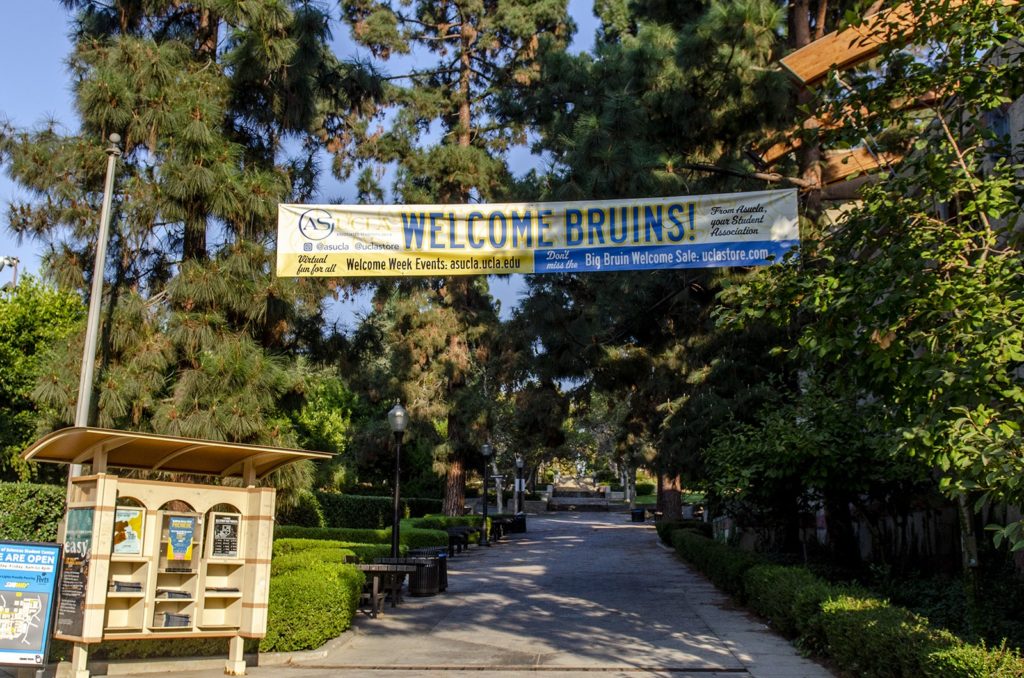 A welcome sign hangs from trees over an empty Bruin Walk.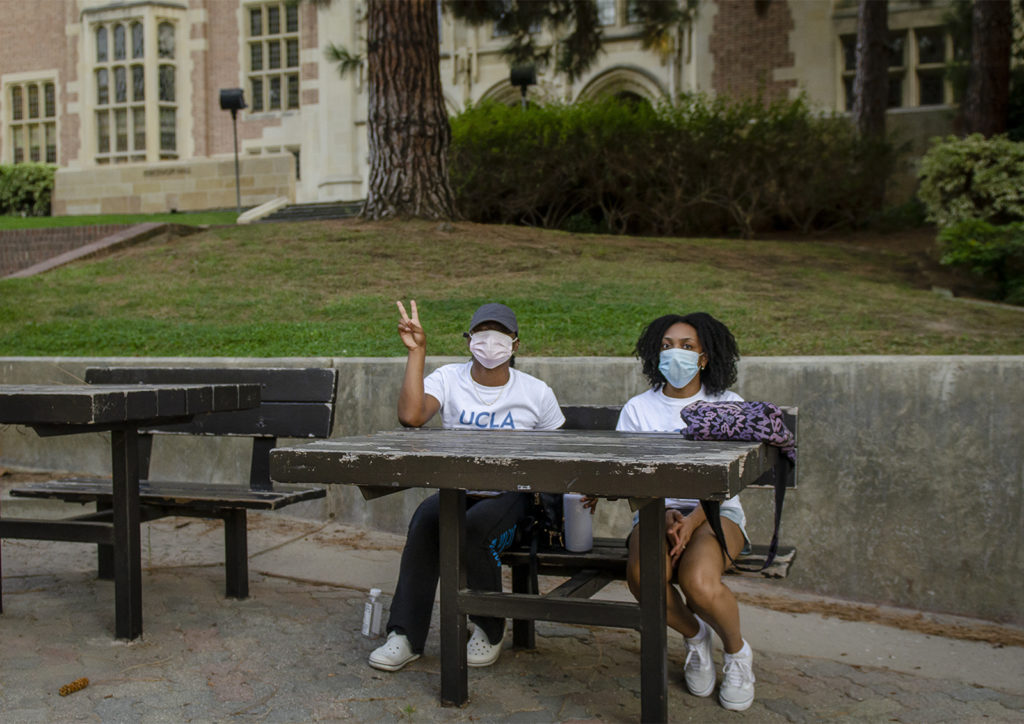 Fourth-year psychobiology students Cameryn Smith and Kyla Monette sit on benches in front of Kerckhoff Hall, working as Bruin Public Health Ambassadors to ensure passersby are wearing masks. "Usually, there'd be a bunch of booths or people handing out stuff on Bruin Walk," said Smith. "It's definitely going to be a little sad if we're online for the whole entire year, but we want to be as safe as possible."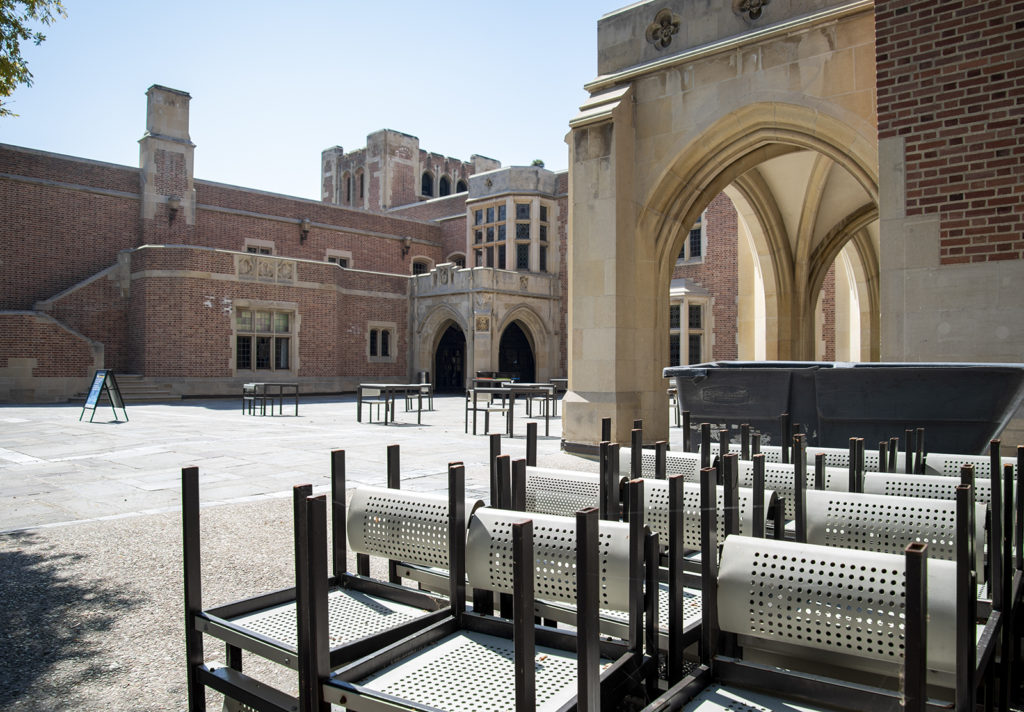 Before the pandemic, students had to search for open spots at Kerckhoff Hall to grab coffee and meet their friends. The popular study spot now features limited outdoor seating, and students cannot go indoors to the coffeehouse, which is closed.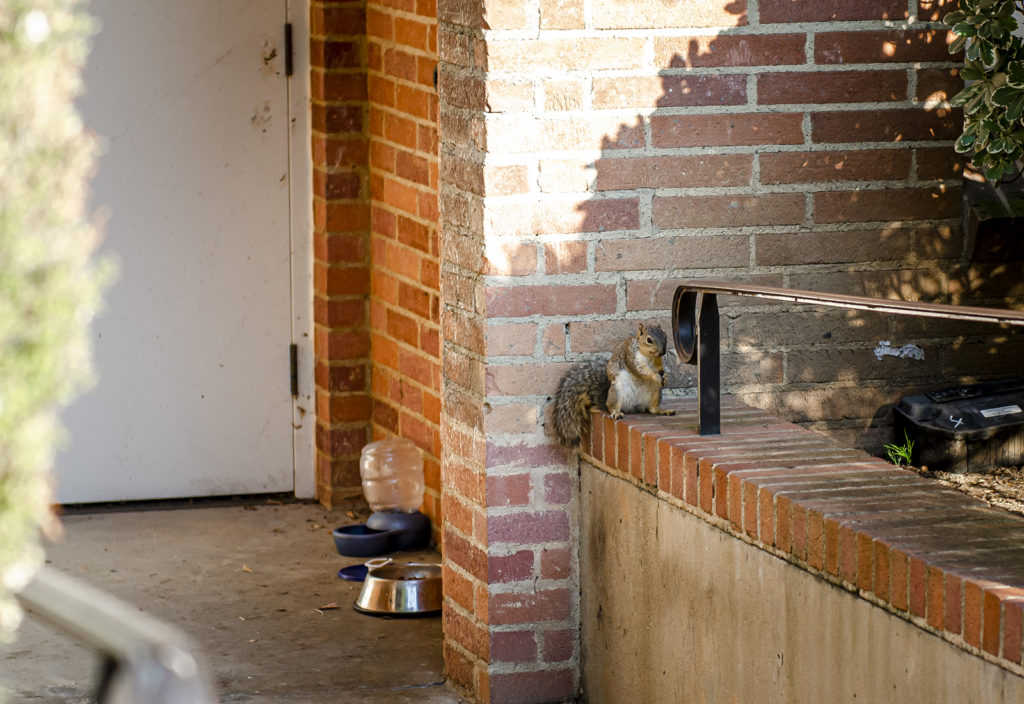 Campus squirrels remain part of the bustling natural life on UCLA's campus.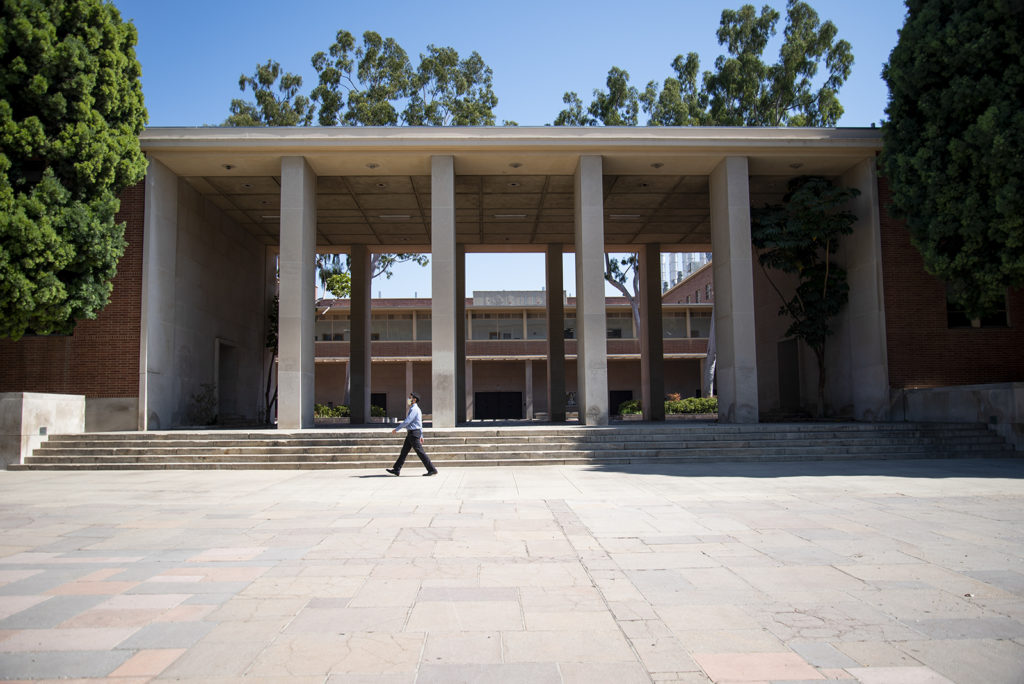 Hundreds of students attend their chemistry lectures over Zoom, leaving the once-crowded Young Hall uninhabited.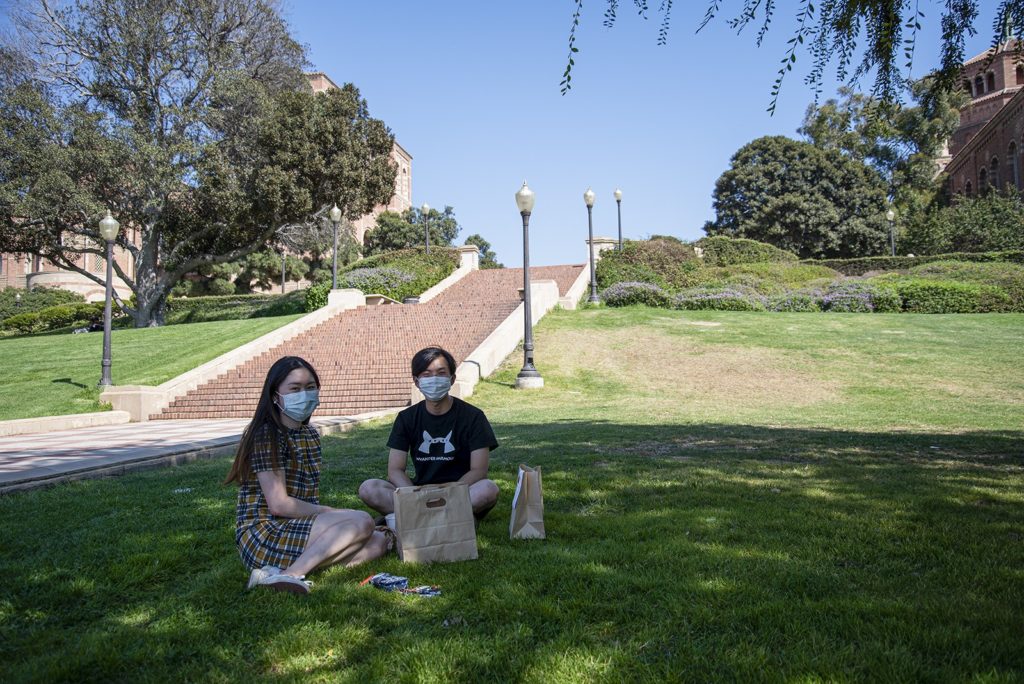 Second- and fourth-year business economics students Yuka Kozakai and Kohei Hayakawa eat lunch on the lawn by Janss Steps. "The first week of school was always really busy," said Hayakawa. "But with so few people on campus, it doesn't really feel like it's the first week of school."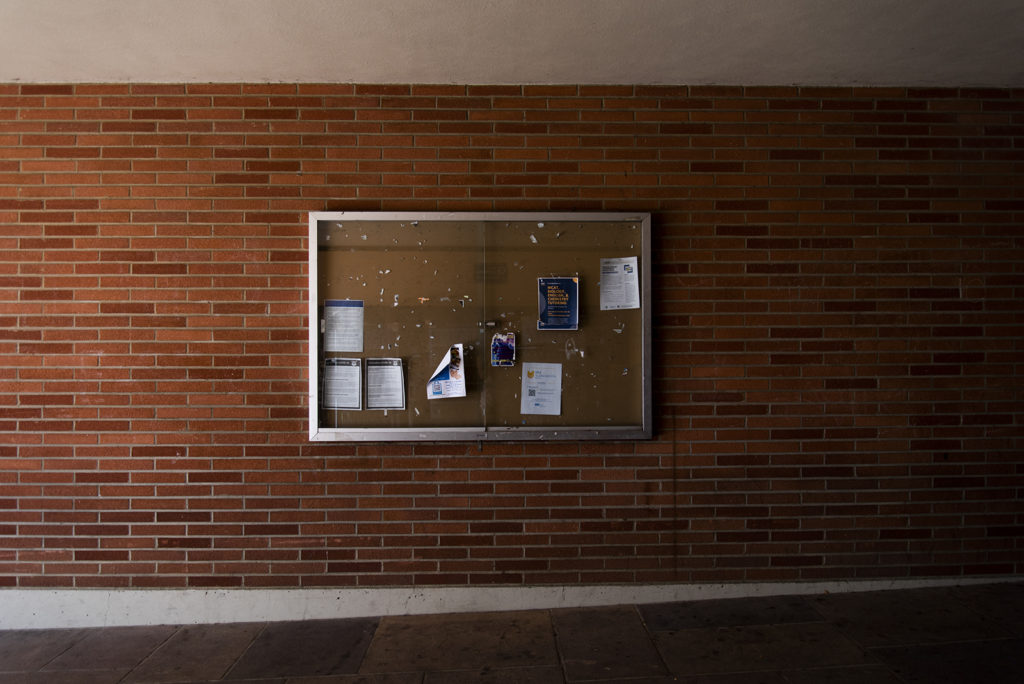 Outdated flyers on a bulletin board outside the Mathematical Sciences building serve as a memory bank of student life seven months ago.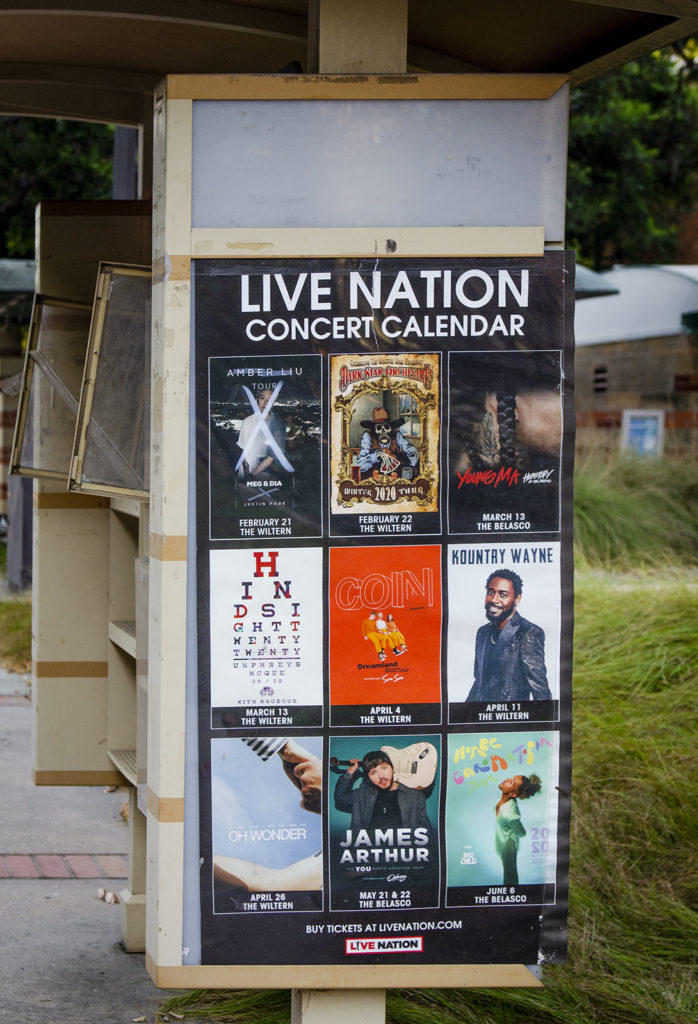 ASUCLA newsstands advertise a concert calendar from several months ago. Many of these events were postponed as a result of COVID-19 shutdowns.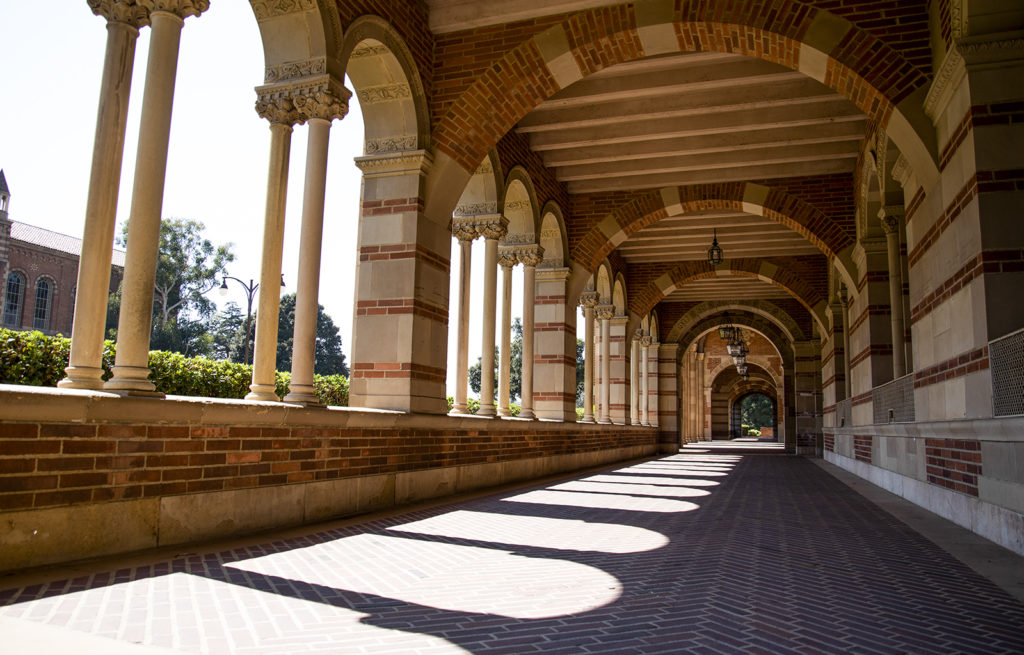 For decades, students have sat under the arches of Royce Hall in between classes. But one of the most scenic buildings on campus will likely receive fewer visitors this year.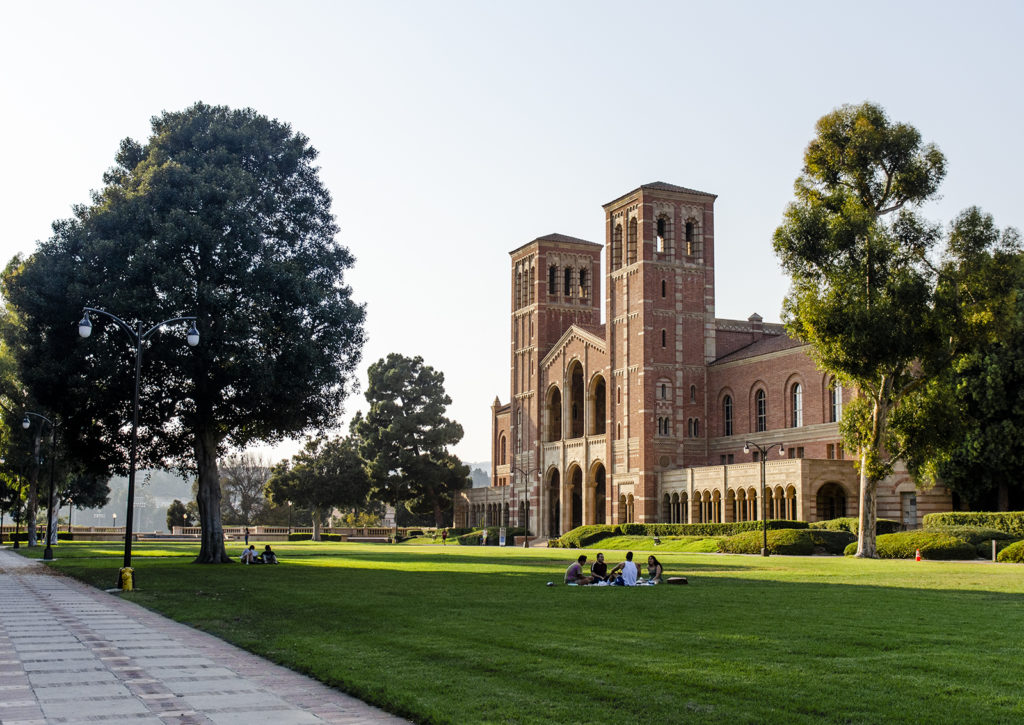 Some students still make the trip to campus to picnic on the quad or take graduation photos.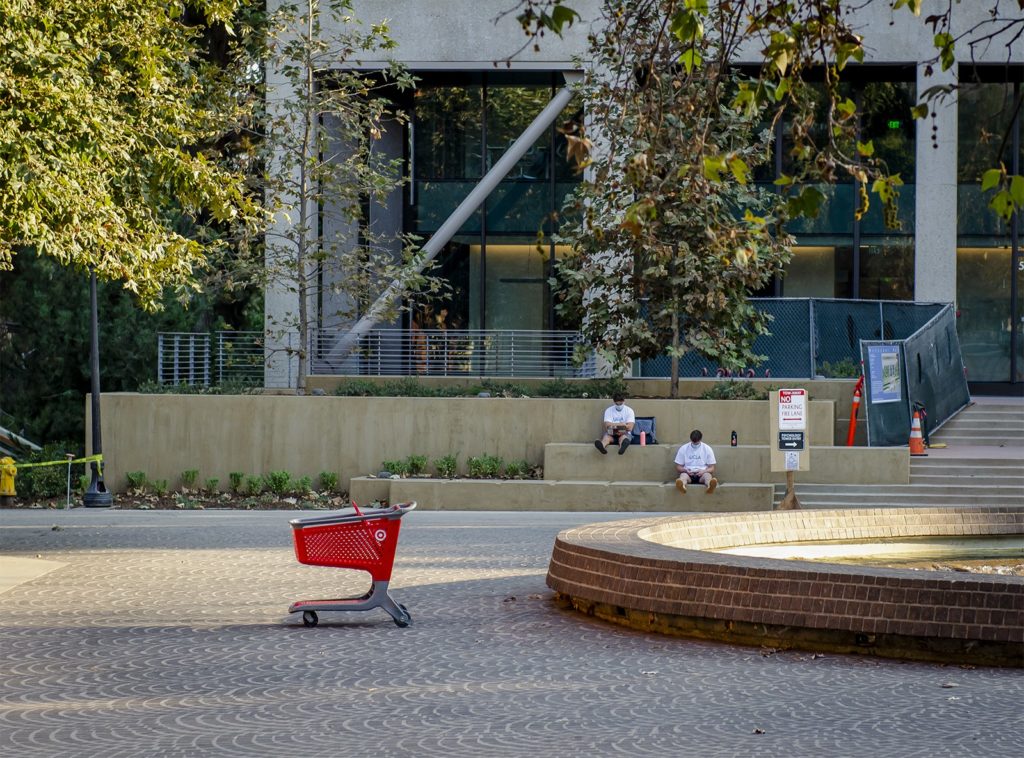 As the sun sets on the first day of remote learning this school year, Bruin Public Health Ambassadors remain stationed around campus to maintain social distancing.