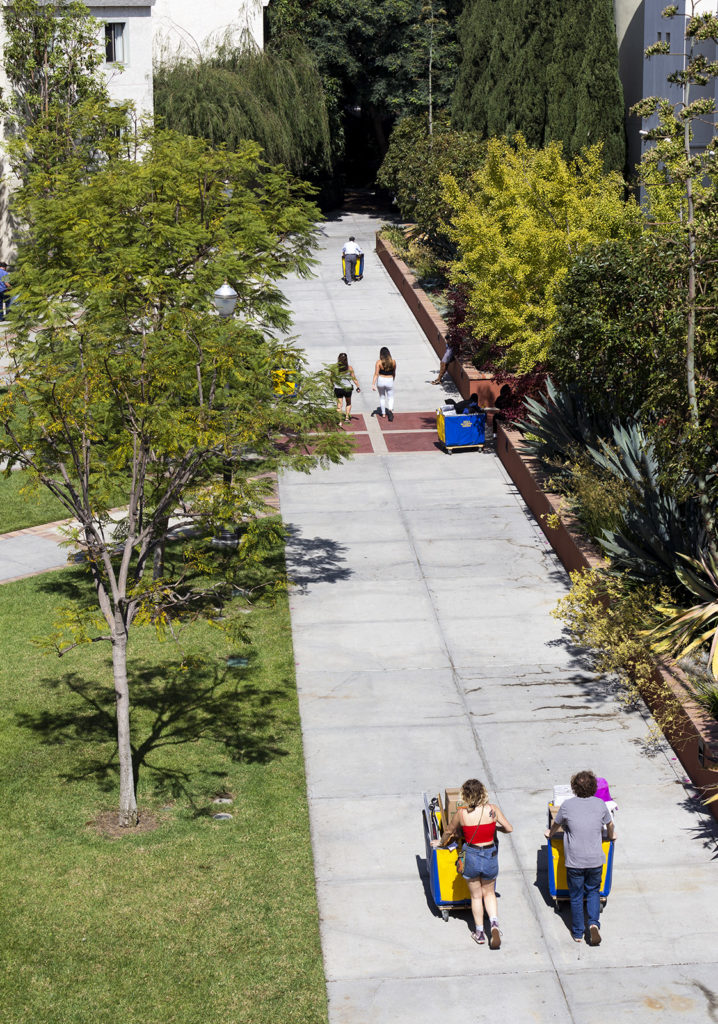 New residents arrived at the Hill on Friday, meeting the other residents moving in a few at a time with their families. As COVID-19 cases continue to rise in the United States this year, UCLA Housing reduced its occupancy for on-campus residents.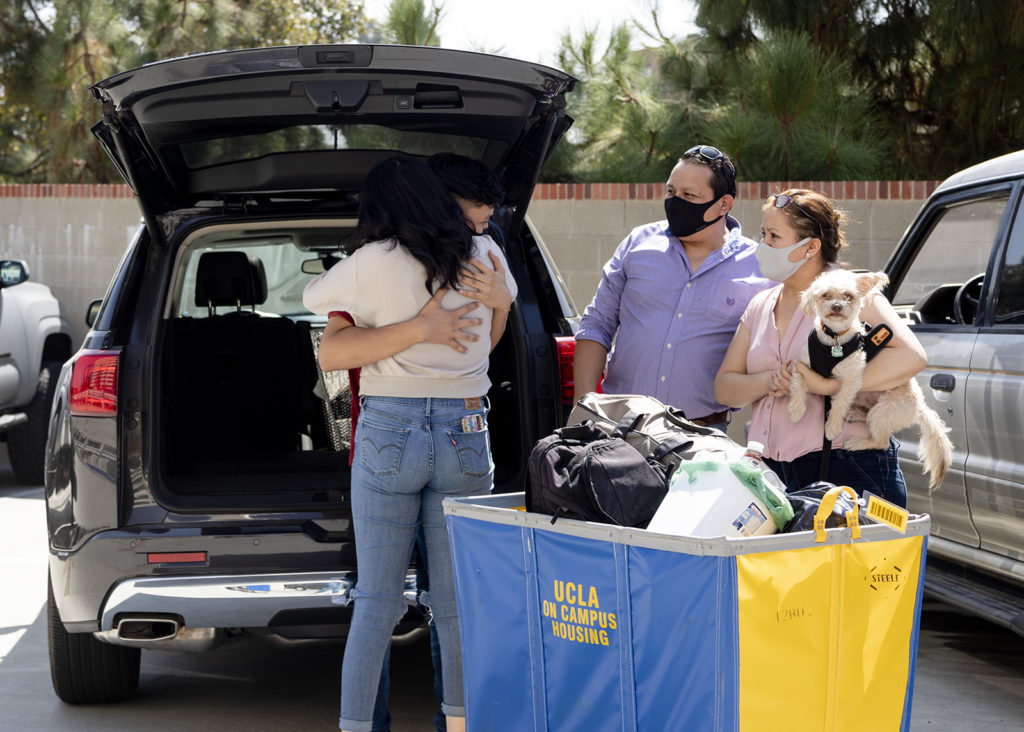 Manuel Franco hugged his sister as he said his goodbyes to his family. "It was really quick, because (my family) can't help me move in, so I couldn't have a proper farewell," said the first-year public affairs student.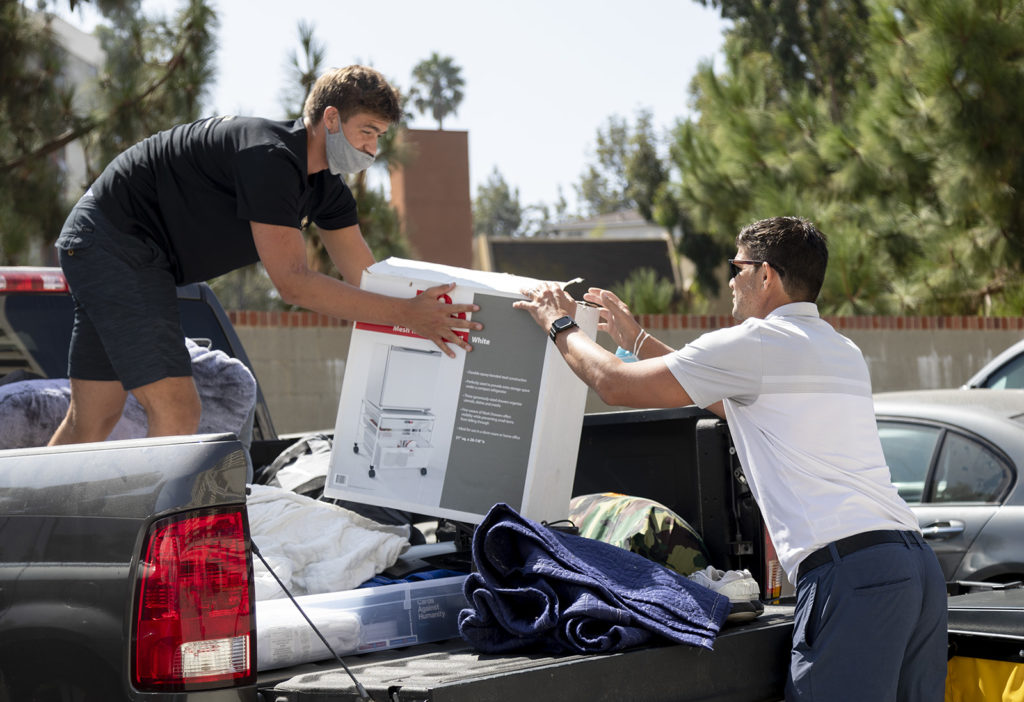 "It was a little nerve-wracking; it kind of gives you butterflies," said Maximo Rossi. The first-year undeclared student said he is nervous to move away from home for the first time but also excited and ready to start college at UCLA.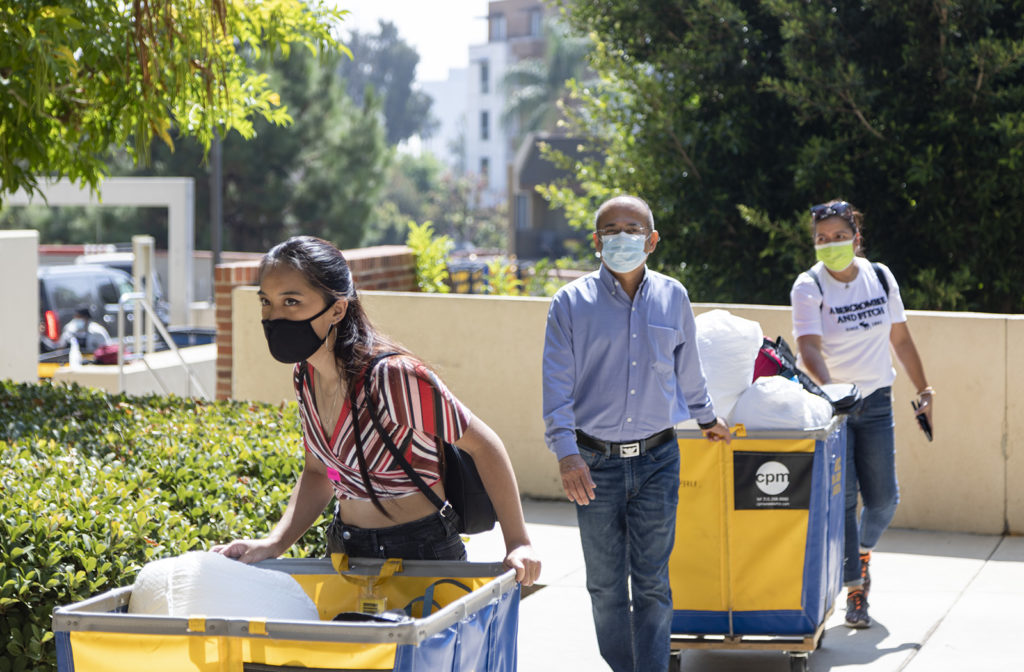 Ann Cosico said move in was bittersweet because although she will be apart from family, she will be able to make new friends. Cosico, a first-year biology student, added that incoming residents should carefully follow social distancing guidelines to stay safe.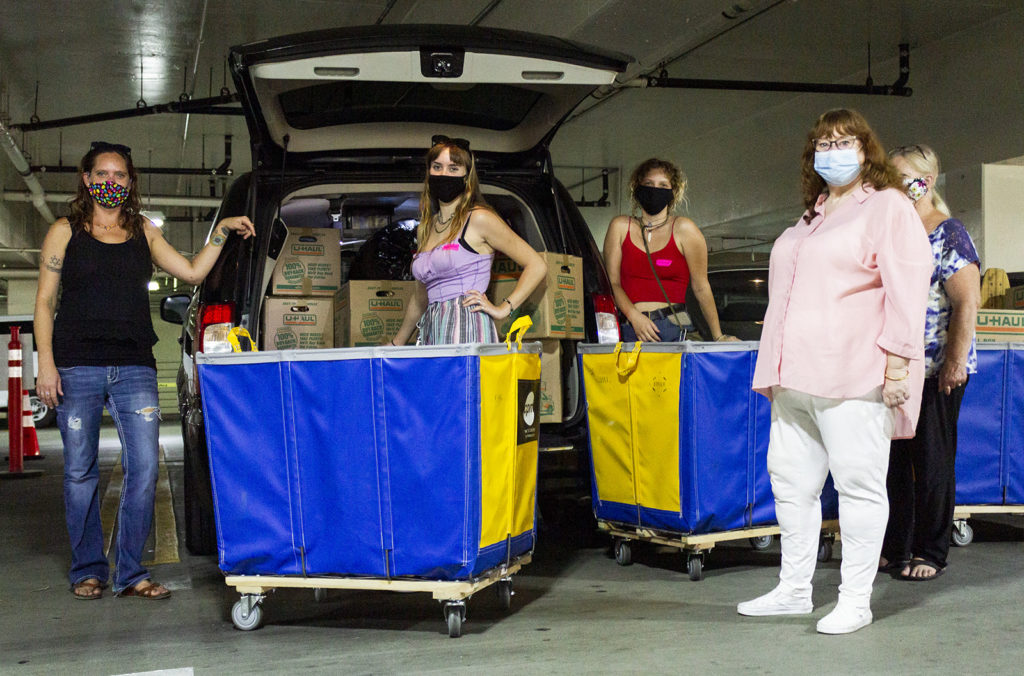 Jackie Wells (far left) and Morgan Elliot (far right) teamed up to bring their first-year daughters to campus. The carts are packed before their kids go up to their rooms to self-isolate until their initial COVID-19 test results are available.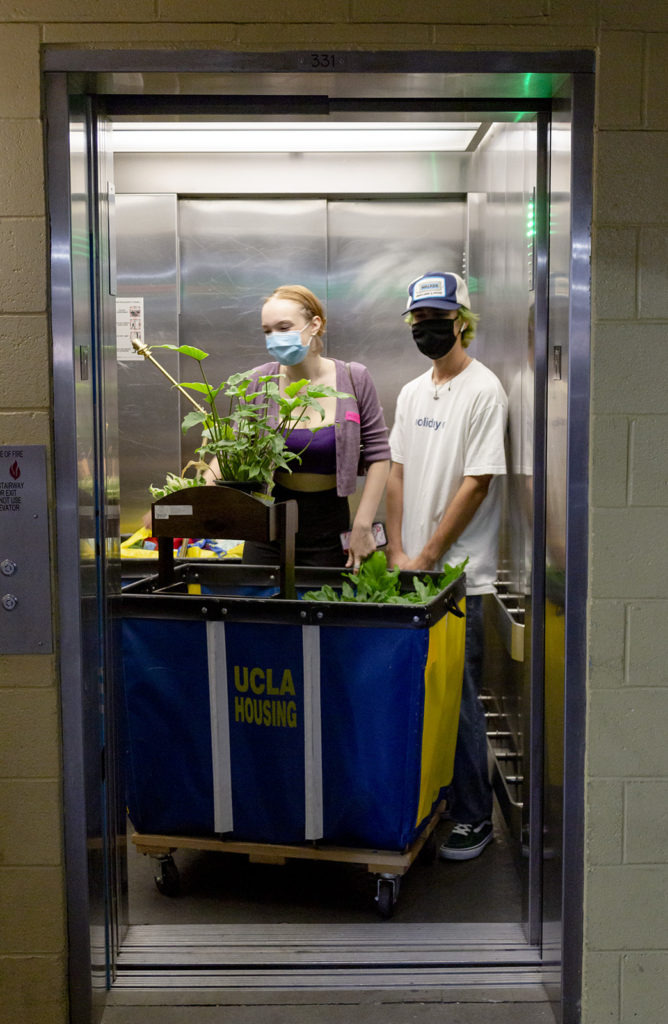 Adishakti Lukic (left), a third-year psychology and transfer student, plans to spend a lot of time in her dorm. She said she hopes to freshen the air indoors with a cart full of plants.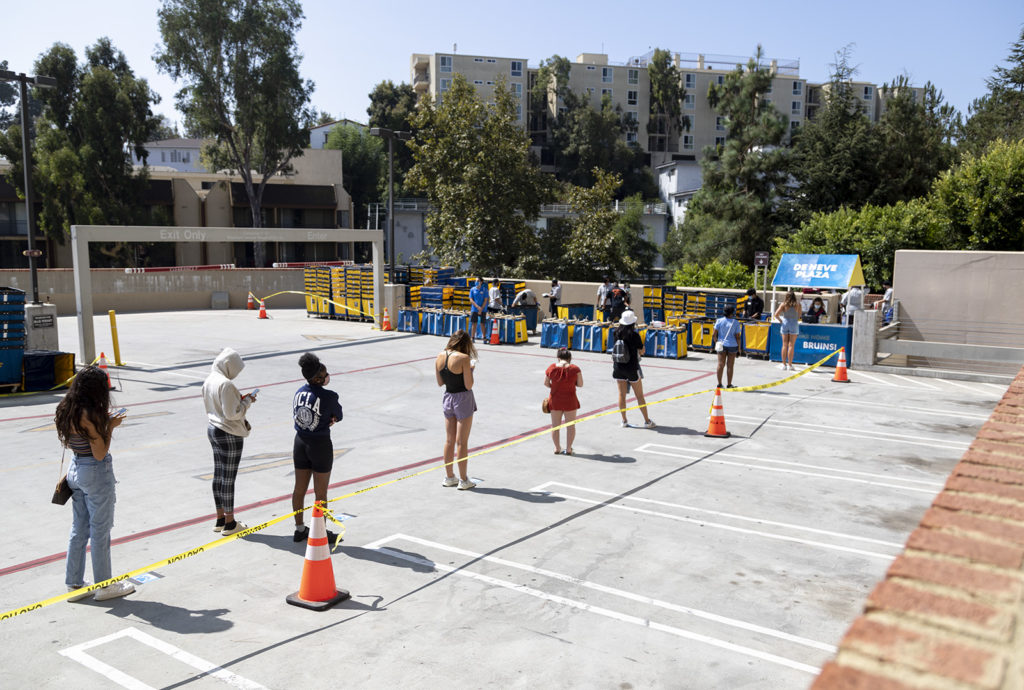 Incoming residents practiced social distancing and stood in line 6 feet apart at the parking lot near De Neve Plaza, while waiting to borrow a cart to move their belongings.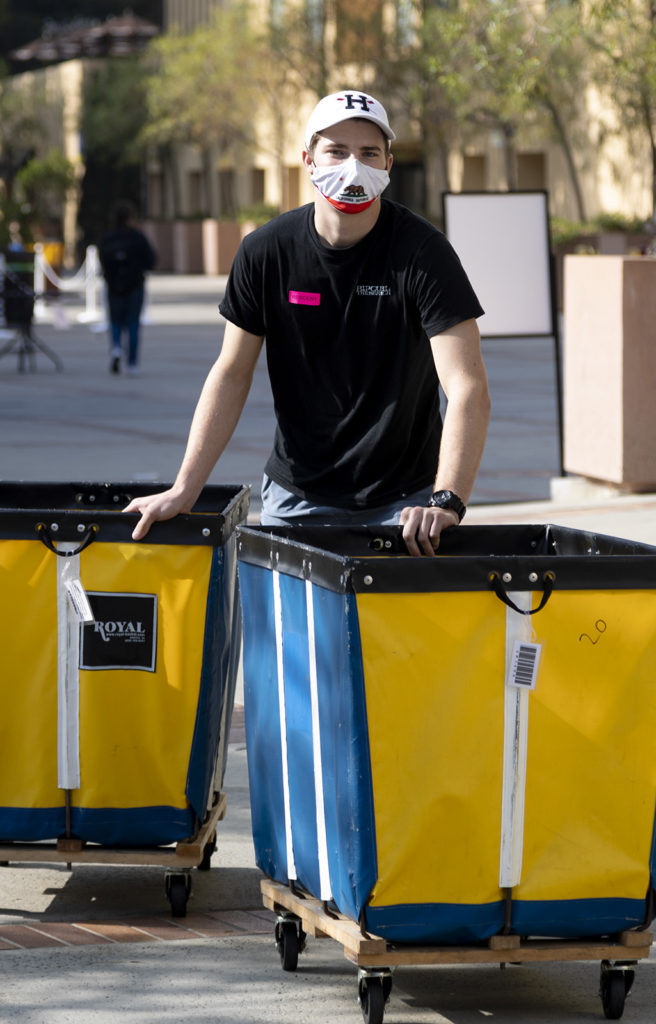 James Hankee, a first-year physiological science student, said he wished his parents could have helped him move in, but understands why it was not allowed.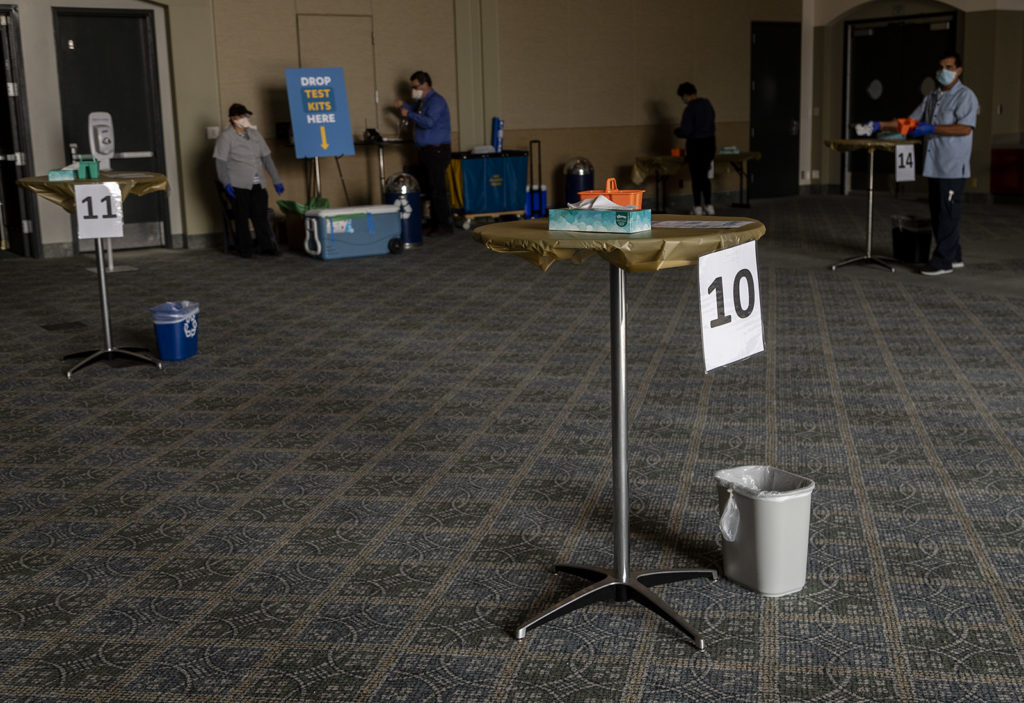 UCLA required students to take a COVID-19 test before checking in to their dorms. UCLA provided self-administered nasal swab tests at a temporary testing site in Covel Commons.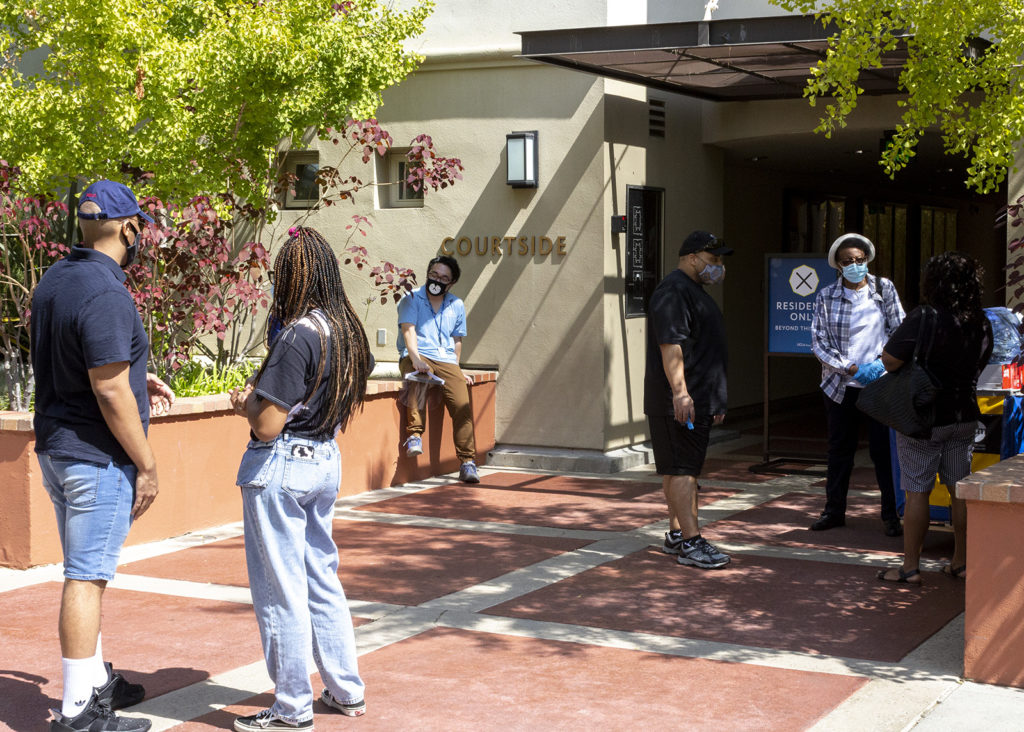 Families wait outside Courtside to say goodbye to new residents once they've moved their belongings inside. Hugs and well wishes were made outside this year so as to limit the occupancy of residence halls during move-in.