With an early lead, the Bruins bested the Trojans 73-52, extending their winning streak to three.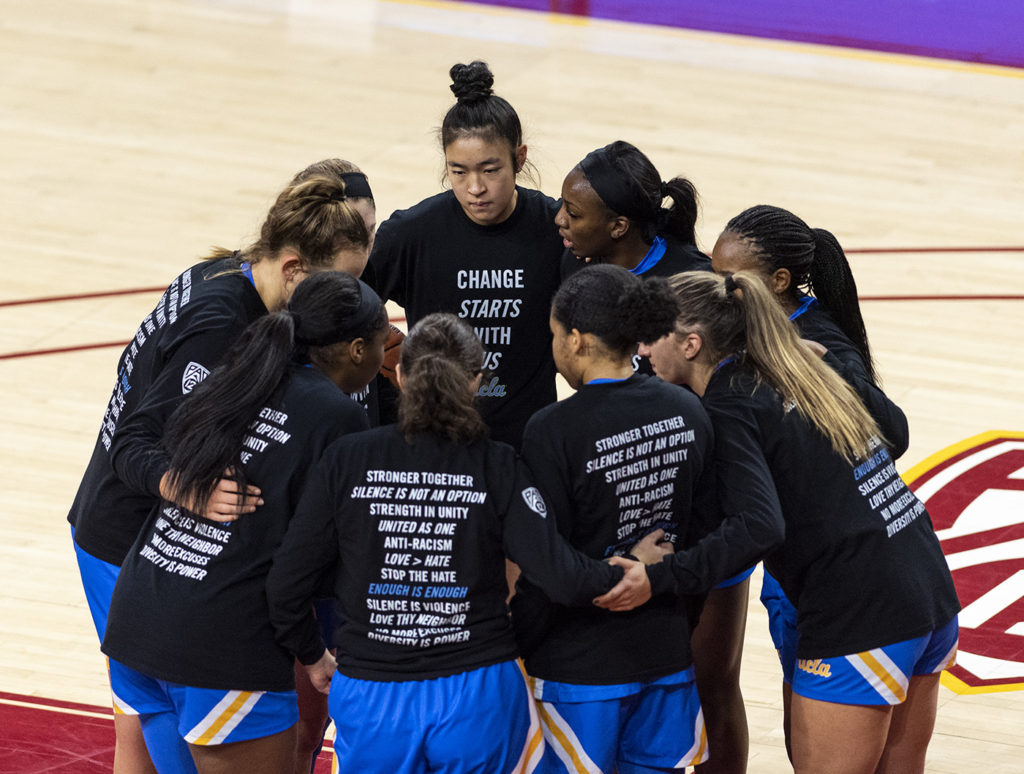 UCLA players huddle before tipoff against crosstown rival USC, wearing shooting shirts that read "Change Starts With Us." The shirts are part of a Pac-12 leaguewide social justice activation campaign.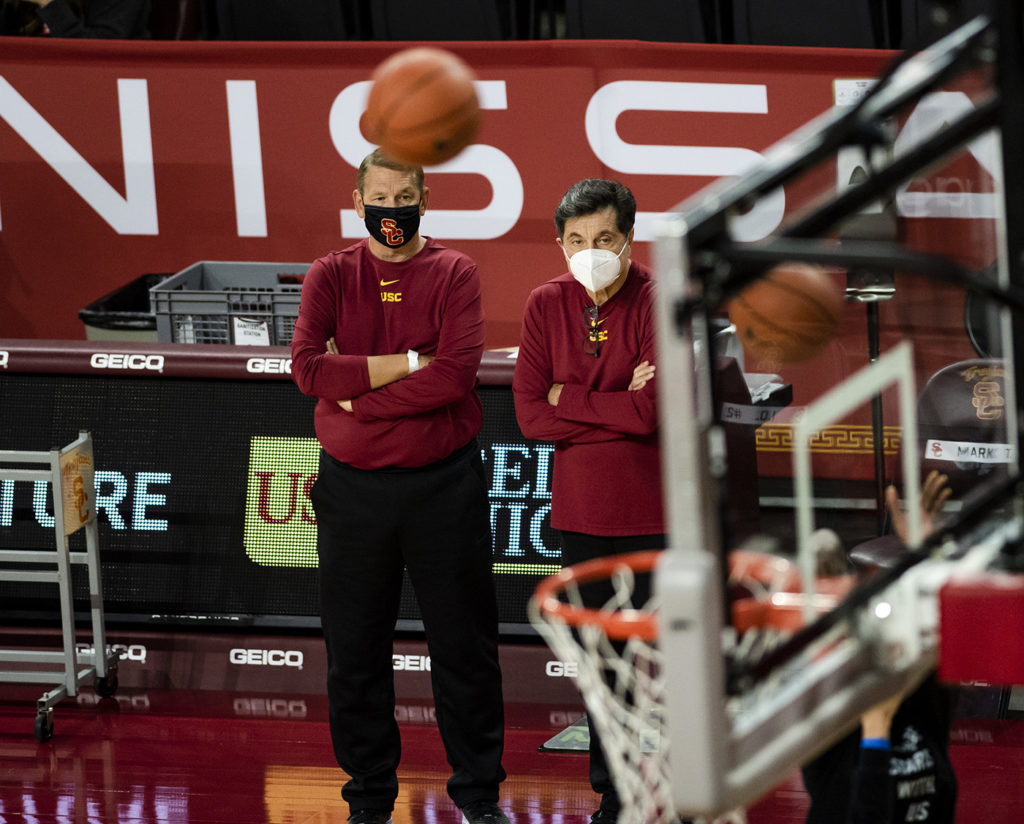 USC women's basketball coaches Mark Trakh and Jason Glover watch with their arms crossed as the UCLA women's basketball team warms up at the Galen Center, where Sunday's game was held.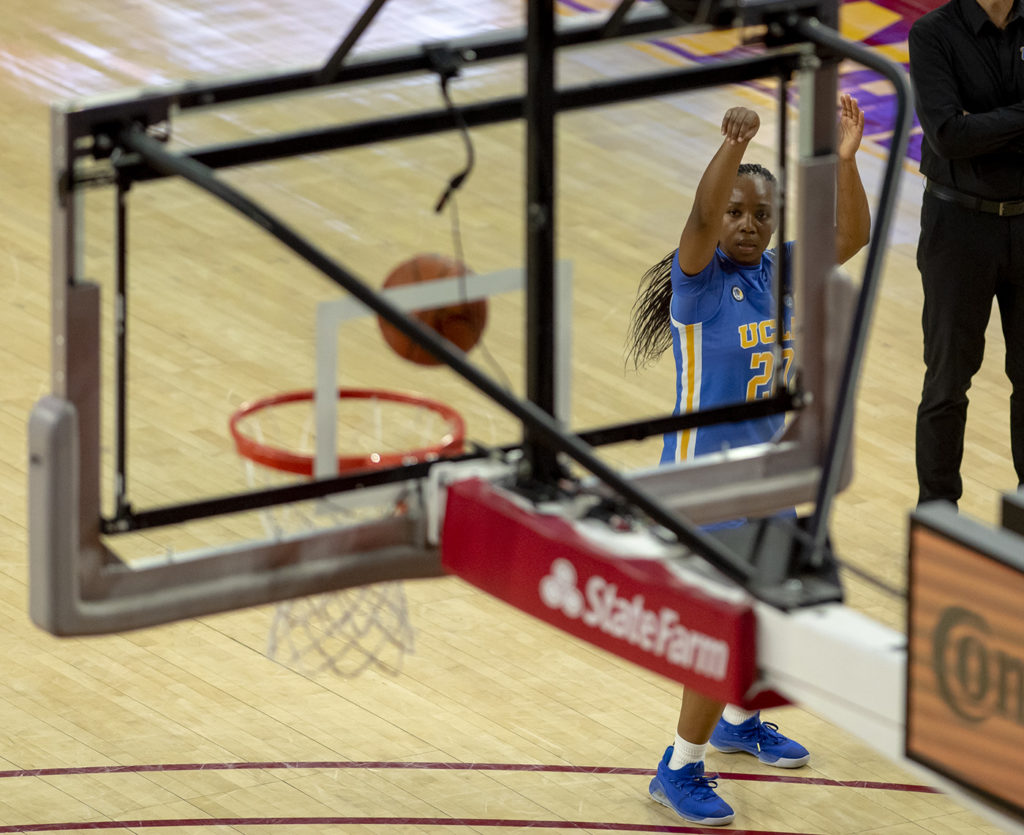 Sophomore guard Charisma Osborne practices her 3 pointers before the game begins.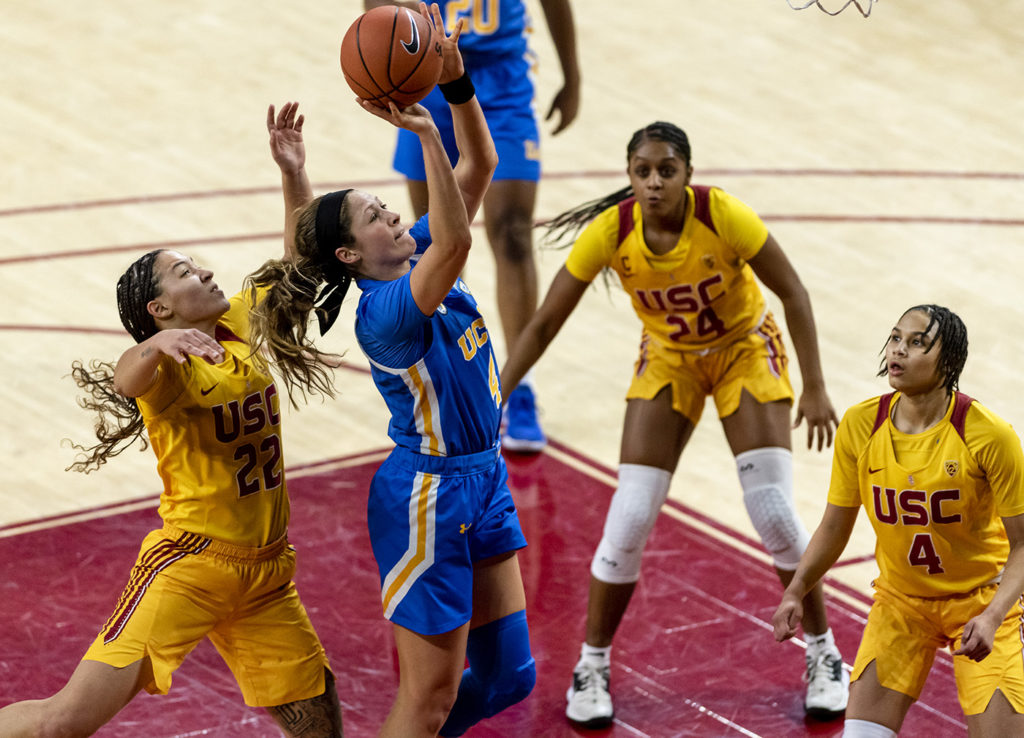 Redshirt junior guard Lindsey Corsaro makes a layup over USC guards Endyia Rogers, Desiree Caldwell and Kyra White.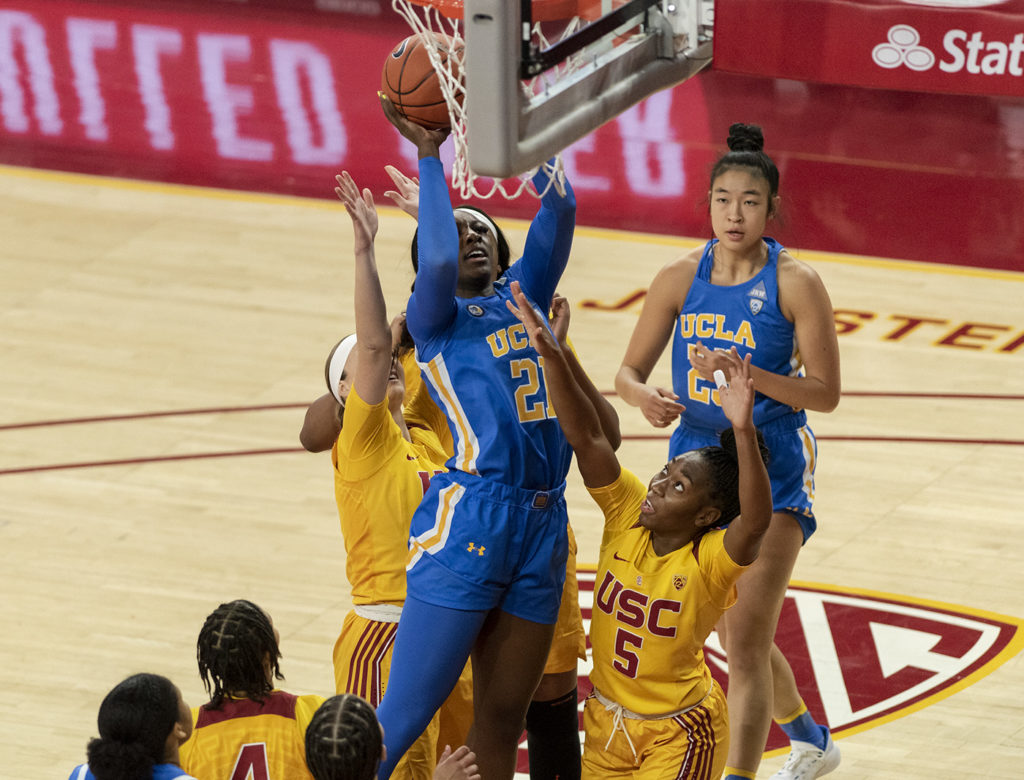 Senior forward Michaela Onyenwere extends for a shot close to the basket. Onyenwere scored a total of 19 points against the Trojans, the most in the game.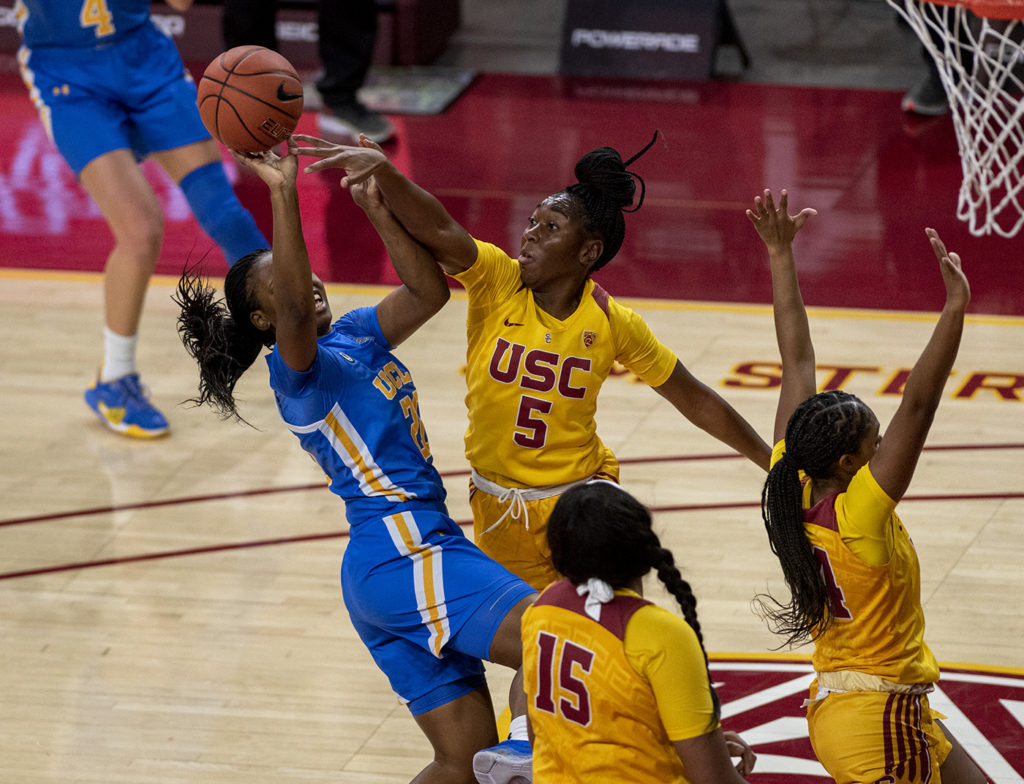 Osborne shoots a heavily contested jump shot over Trojan forward Jordan Sanders.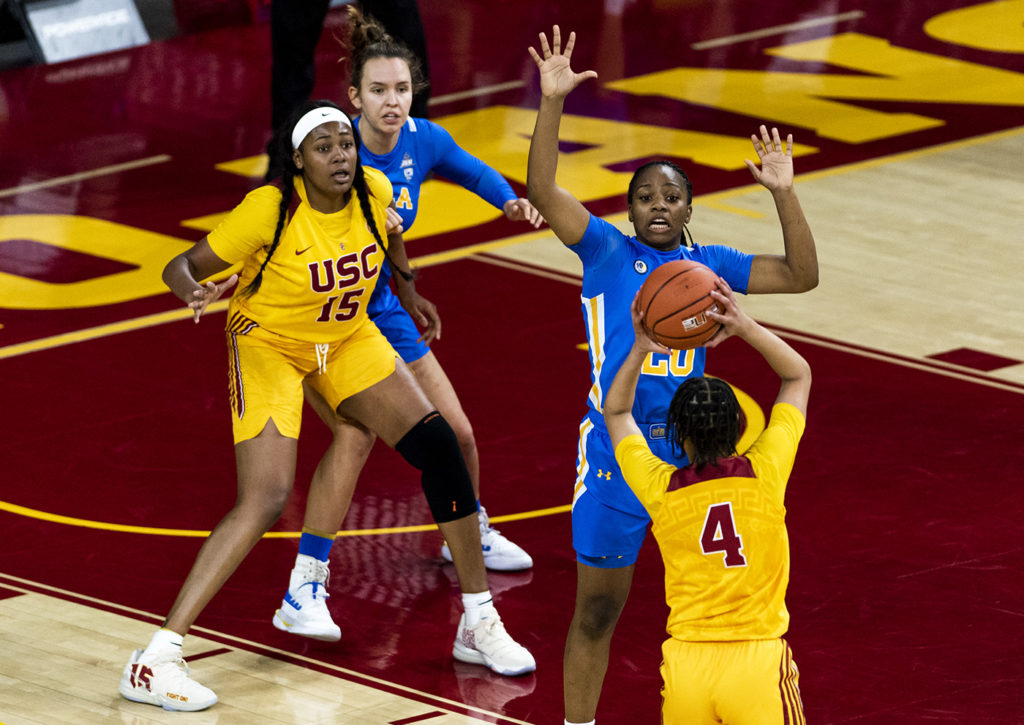 Osborne seals off the entryway pass into the post.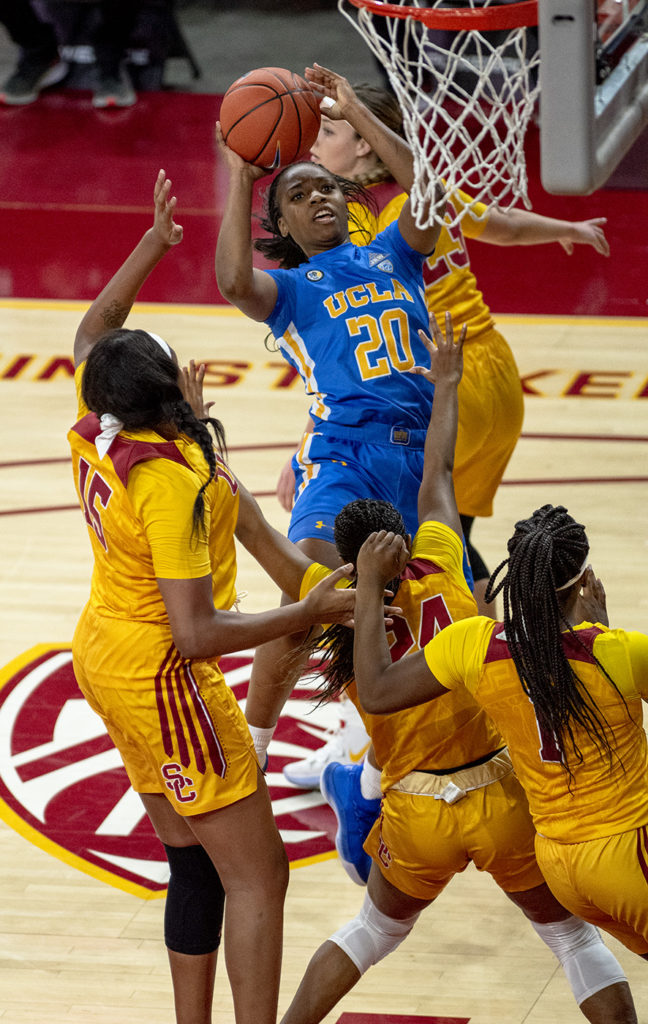 Osborne attempts to fade away from three defenders. Osborne played a team high 34 minutes, ending the game with 18 points.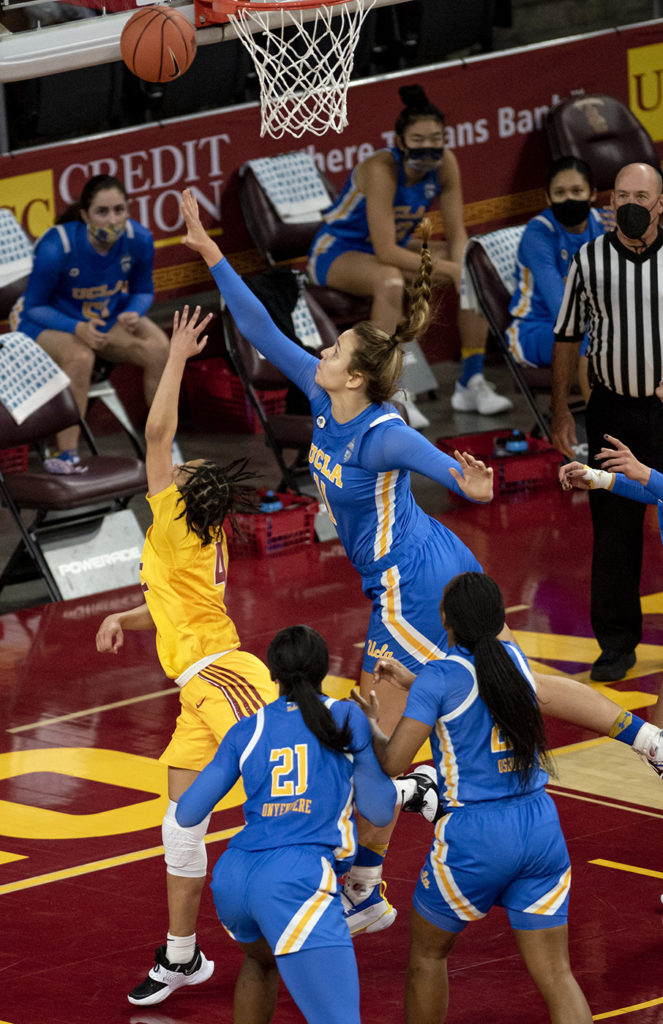 Freshman forward Emily Bessoir contests the layup.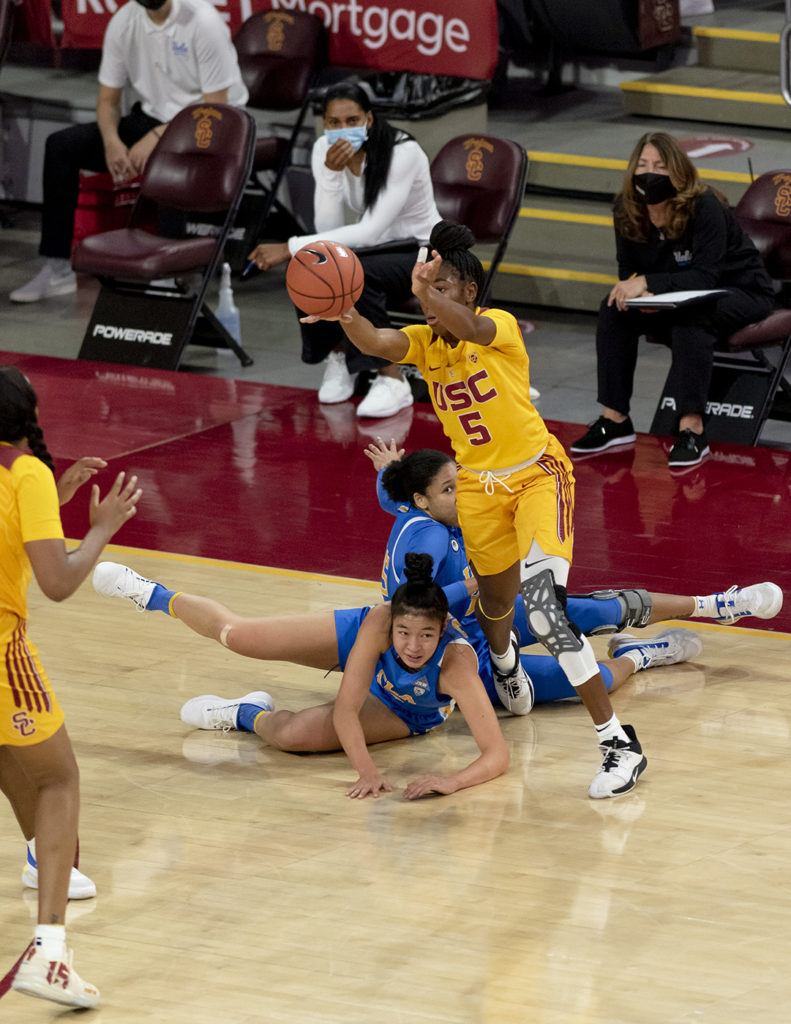 Sanders passes the ball with UCLA redshirt senior guard Natalie Chou and sophomore guard Camryn Brown at her feet.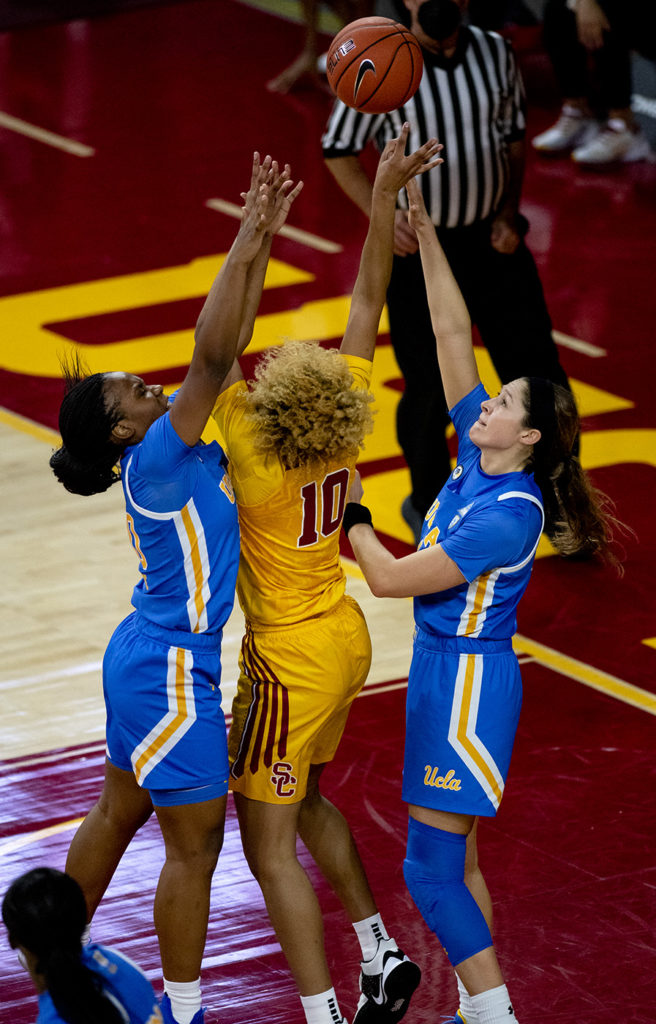 Osborne and Corsaro corral the standing layup by USC guard/forward Amaya Oliver.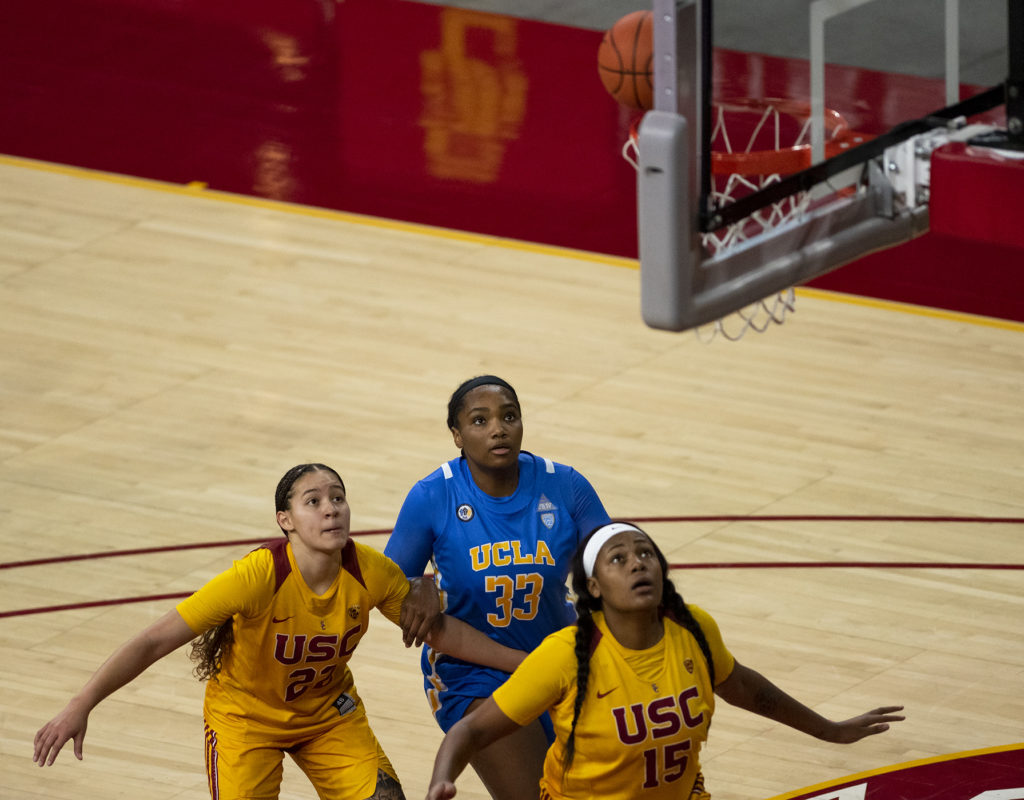 Senior forward Lauryn Miller watches the ball circle around the hoop. Miller ended the game with five rebounds.