Out of Bounds: UCLA Football vs. Arizona State Recap, Season Predictions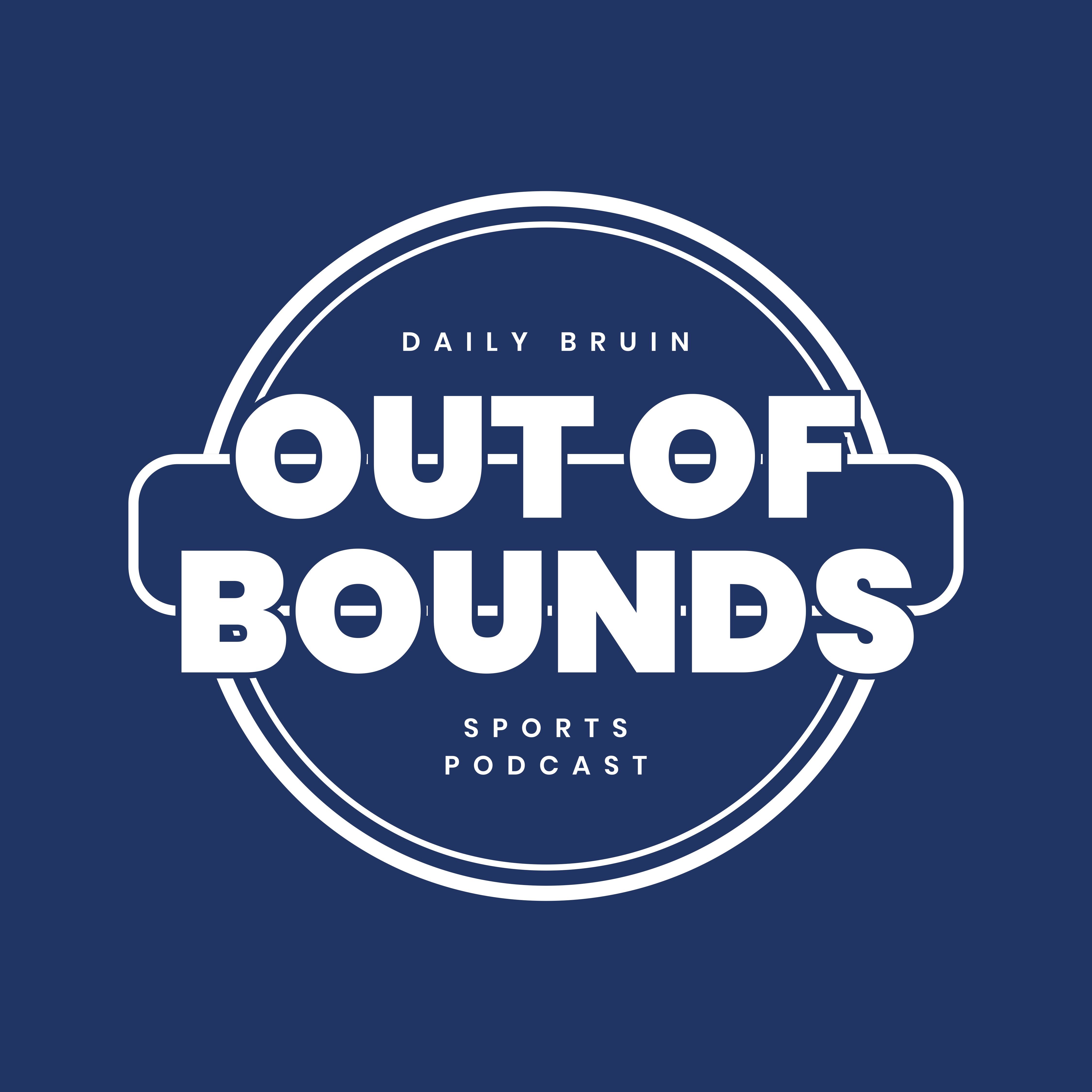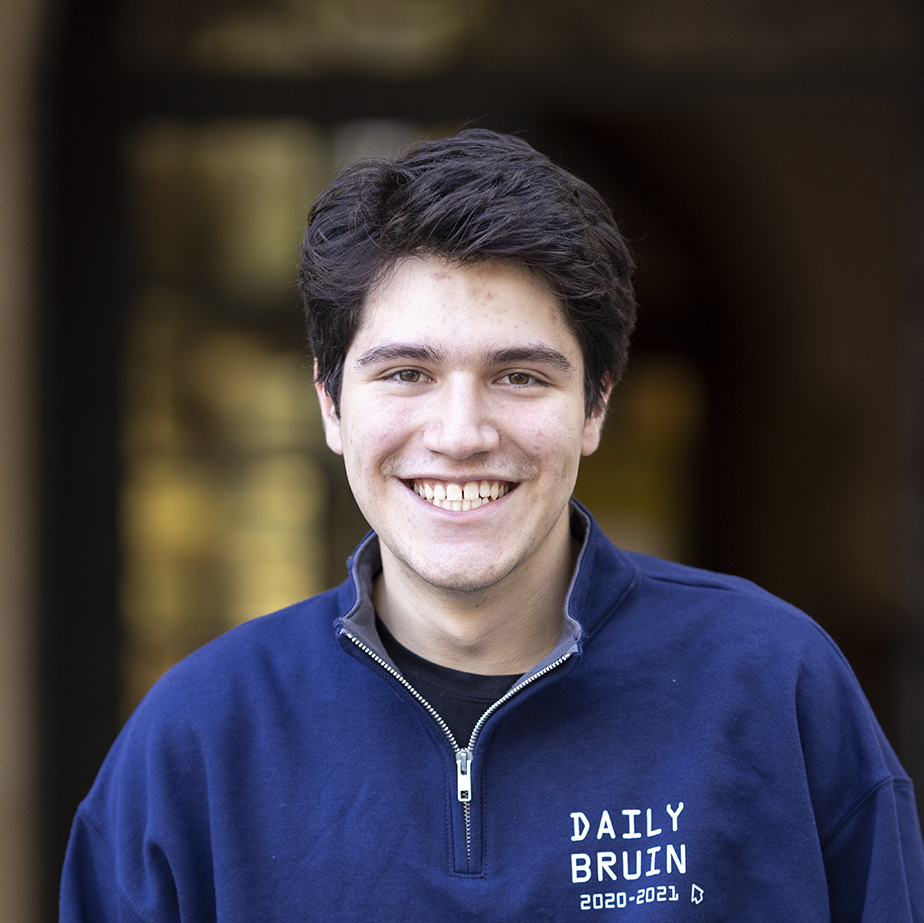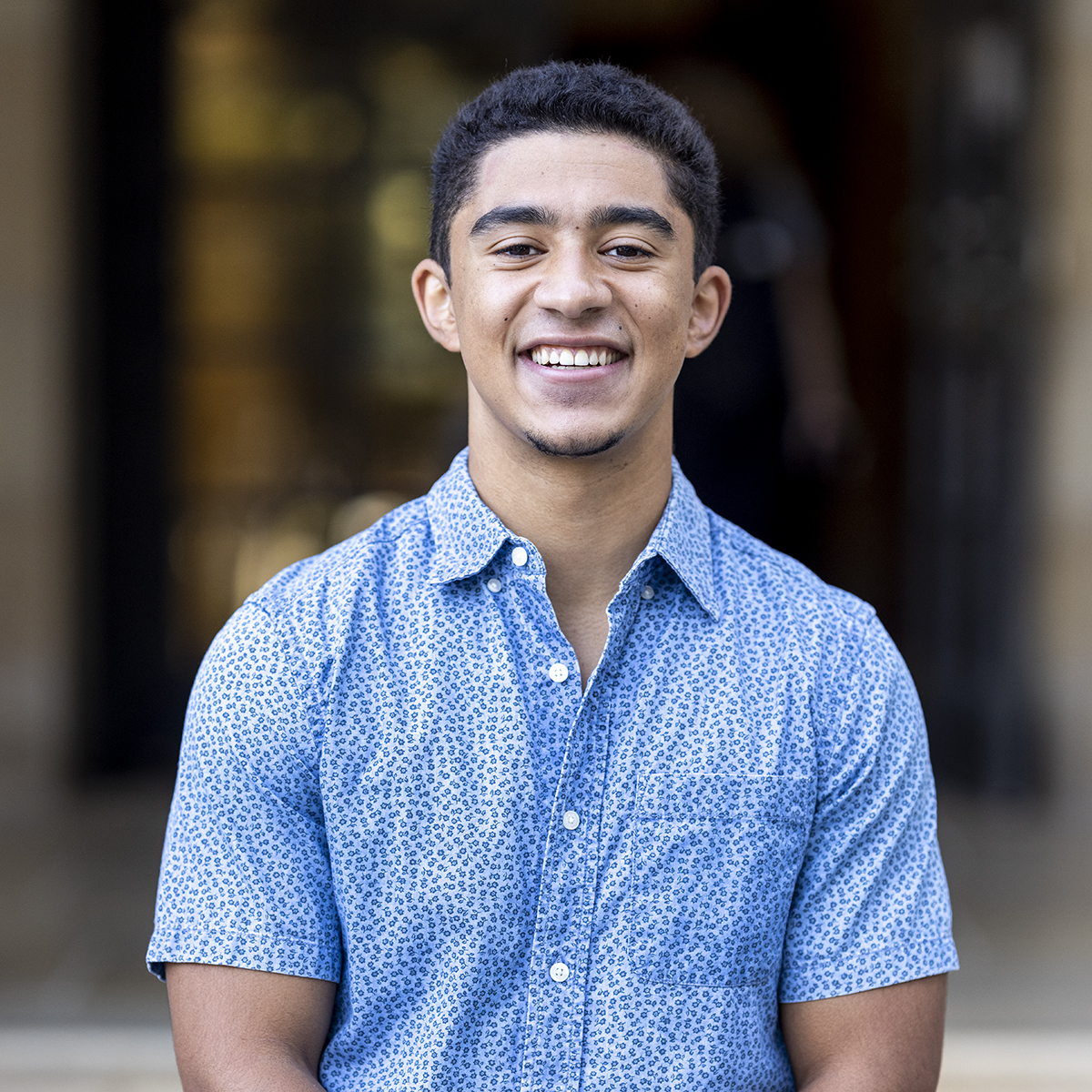 In the season's eighth football episode of "Out of Bounds," Daily Bruin's sports podcast, senior staff writer Jon Christon and staff writer Gavin Carlson recap No. 12 UCLA football's road win over Arizona State on Saturday and look ahead to the rest of the season.
Jon Christon: Hi, my name is Jon Christon, and this is "Out of Bounds," Daily Bruin's sports podcast.
JC: Hi, hello everyone. Welcome back to another episode of "Out of Bounds." I am your host, Jon Christon, a senior staff writer here at the Daily Bruin. First episode in the last few weeks. Midterms got the best of us, definitely me. I know Sam cannot join us today. He was busy with midterms. Maybe they're still getting the best of him. But we're back on a Tuesday morning in the Daily Bruin offices, ready to talk about some more UCLA football. No Sam this week, but we have an even better guest, Gavin Carlson, football beat writer, staff writer here with us. Gavin, what's up?
Gavin Carlson: Nothing much, glad to be back. Glad to hear that I'm a better podcaster than Sam Settleman. That's a big compliment. But yeah, it's an exciting time for UCLA football. We're ranked higher than Alabama in the AP poll. That tells you about all you need to know about the chaos that has been college football this year. But I'm excited to talk about it. Let's get going.
JC: Somehow we were ranked higher than Alabama in 2015, which I guess I blacked that out of my memory because I don't remember that. But shout out to Sam Connon for finding that stat on Twitter. But yeah, we're here to talk about UCLA's win over Arizona State on Saturday in Tempe. They won 50-36. Big game for a number of reasons: rushing game dominated, some injuries, but we'll get to that later. Both Gavin and I were in Tempe – boots-on-the-ground journalism. I was in the press box. Gavin was in the student section. Gavin, what was the experience like going to Tempe?
GC: Yeah, it was fun driving there as it was quite the ordeal. I think I left Friday afternoon, and it ended up being about an eight-and-a-half-hour drive with like a 30-minute break in between. So it was absolutely brutal but the game itself was fun. I was pretty impressed by the atmosphere, given Arizona State has not been good for most of the season. I mean, it was parents weekend. They basically sold it out and I was way up at the top, second row from the top, so I had that All-22 view. Gotta love that for most of the game, at least. But yeah, it was a good atmosphere, was a fun trip and it's nice to know we'll be able to see UCLA in person the rest of the year. They will be in Cal when they play their last week of the season, so we'll see UCLA in person the rest of the season. It will be exciting. How was your trip?
JC: It was good. Drive was significantly shorter, only six hours. We left early morning Friday. Cool press box, cool sunset before the game. Tempe is a cool place, sports bars on every corner which is funny. Not what I expected – well a little bit what I expected, but cool trip. Yeah, cool to see. Cool to see UCLA play like they did because again, they played well. It was 50 to 36, only won by 14 points but they were winning by more than that for a lot of the game. Slipped up a little bit towards the end. But we'll talk about that in our next segment. We usually do The Good, The Bad, The Ugly: The UCLA Football. But that feels too negative today, feels too negative for the season, which again UCLA is 8-1. Best start in a while, ranked higher than Alabama. Gavin had a good idea of doing The Great, The Good, The Ugly this week instead of The Good, The Bad, The Ugly. So let's just dive right into that. I'm feeling optimistic. I'll start with The Great.
JC: So to start with The Great, you have to look at UCLA's running game. This was statistically their best running game in 12 years since I think they ran for 400-plus yards against Washington State in 2010. And it was ridiculous because Zach Charbonnet was out with an undisclosed injury. So before the game, I know when I was watching, UCLA starts Kazmeir Allen in the backfield. Charbonnet, I think Bruin Report Online reported that he was on the sidelines with like a wrap on his leg or something. He was in uniform. I'm worried. I'm worried that they're not going to get a rushing game. I see people worried on Twitter about how many yards they're going to get, and they just blow everyone's expectations out of the water with Kazmeir Allen, Keegan Jones and Dorian Thompson-Robinson all setting career highs in rushing yards. They had 402 yards on the ground this week. Kaz was the leading one with 137 yards, 75 of which came on that big long run. It was the Kazmanian Devil running into the Sun Devil end zone, which was cool to see. But DTR, great game running, 120 yards – again a career high – two touchdowns, a few hurdles, which is, you know him, probably better if he slides but good highlights for him. And then Keegan Jones didn't have any like, huge highlight plays but he had two touchdowns, one receiving one and one rushing, and he's just a solid backup for this team. And I think it's cool to see him get— he had the most carries, 12 carries this week. And of course, Colson Yankoff too had a lot of carries at the end there. I think a few of the other guys were hurt and he didn't fumble, scored a touchdown in the last drive. And just thoroughly impressive rushing game from UCLA. Really least expected. Best rushing game in the Chip Kelly era by far. Best rushing game in the last 10 years. And it all came without their All-American running back Zach Charbonnet. Is so hugely impressive. A lot of that credit goes to the offensive line, an offensive line which I think a lot of people coming in were worried about and honestly has been great this year. Oregon game was kind of tough. But besides that, they've been really solid opening up running lanes. Only one penalty this week, which was a false start and no holdings, nothing like that. They just dominated at the line of scrimmage. And, you know, it showed with guys like Kaz, Keegan Jones and DTR. Just basically picking their spots running over nine yards per carry. Just again, I can't talk enough about how dominant this running game was on Saturday, and they needed every bit of it.
GC: Yeah, I mean, during the game, I was joking that the holes and the running lanes looked like Oregon against UCLA a couple weeks ago. Seemed like UCLA, regardless if they're running up the middle with Keegan Jones, if they're running on the perimeter with Kazmir Allen, seemed like no matter the call, there was always space, always a running lane. And like Chip said after the game: Anytime you can with six minutes left in the game, when the defense knows you're going to run the ball and you still run the ball down their throats to not have to throw a single pass on that final drive – you got help with the penalty – but you ran the ball six times and put the game away, that says a lot about your, not only your offensive line but your scheme overall, your different players getting involved and to be able to do it when Arizona State was expecting you to run. I think that just kind of summed up the performance from an offensive line, from the running game overall. But with that, we'll transition now to The Good. And The Good is going to be just the overall performance of Dorian Thompson-Robinson. If you look at the stat line you wouldn't be that impressed. He was 13-of-20 with 169 yards, two passing touchdowns, and that one interception. Obviously, very impressive game on the ground like Jon said, rushing 10 times for 120 yards and two touchdowns. A career-high rushing game for him. But I think going back to that interception on the first play of the game, like Jon was saying, there was sort of bad vibes. You see Zach Charbonnet not on the field. And he started the game and the first play with a pretty bad overthrow.
JC: Yeah, and just the vibes coming into this game felt like a trap game, and a lot of people were saying it. And Zach Charbonnet is not out there, the interception is overthrown, is a bad throw. And he was kind of banged up last week. So maybe you're thinking, "Oh, is he healthy? Is he not 100%?" And Sam and I looked at each other and said this could be a long day.
GC: Yeah, it was. It was definitely a scary scene briefly there. Yeah, just rolls out to his right, tries to hit Jake Bobo on a crossing route and just kind of overthrows him by like two or three yards. It was a pretty ugly throw.
JC: One of his worst throws of the season.
GC: Yeah, I think so. It was pretty ugly. And then instantly, you know, parents weekend, sellout crowd in Tempe and you're thinking, "Oh, let's see how he responds." But other than the Oregon game, that's the most adversity he's had in a game, and he responded well. I mean, like I said, the 169 yards seems low. Obviously, it was a running game for the most part, but he had some key throws I think on the very next drive. You're down three, 3rd and 12. If you go three and out again, there was a chance Arizona State can maybe score a touchdown and go up two possessions. But he has a great 3rd-and-12 throw off one foot in the pocket over defensive backs, leaping defensive back, to get a first down. He had a really good touchdown, kind of looking around in the pocket before finally hitting Ezeike in the middle of the field in the end zone. And obviously, on the ground he was phenomenal. Just highlight play after highlight play. Like Jon said, he needs to learn how to slide because this team wants to go far. They need him healthy, but just, you know, you can tell the team gets so fired up when he scrambles, when he hurdles someone, when he jukes someone, when he pushes someone down on the sideline and points at him. But yeah, it was a very good bounce-back performance from DTR after that first interception. He did have that fumble on the read option with Kaz Allen. But I think that's just a product of having a backup running back that you're not used to the read options with. Overall, he hit eight different receivers despite only completing 13 passes. So it just kind of shows how he was really spreading the ball around. Relatively quiet game from Jake Bobo, just three catches. But yeah, to be able to hit eight different receivers despite only completing 13 passes shows he's really improved. Like we've been saying all season: scanning the field for hidden guys. And so yeah, just solid performance to avoid that trap-game loss from DTR.
JC: He's just different this season than in past years. You mentioned he's hitting a lot of different receivers. That obviously was not the case the last few years, with using a lot of Greg Dulcich, using a lot of Kyle Phillips, not really anyone else. Chase Cota transferred out. He wasn't getting enough touches. Guys like that. And so this year, you think maybe he's going to try to focus on Jake Bobo or Michael Ezeika or Hudson Habermehl, guys he's typically focused on in the past, but really he hasn't done that. And that's impressive. And then I think a second point, what you said, is him, his dealing with adversity. He's just gotten so much better this year. Because, I know a few games— you know, look at Colorado in 2020. I remember the first game of the season, he threw a pick and then it just kind of snowballed out. And then by the time he did get under control, the game was already out of hand. So it's good to see him being able to make an interception the first play and keep his head up, and especially in a hostile environment, because this is really only like their second truly real game. You know, he had Colorado but Colorado is an FCS team, so that doesn't count. So it's really like their second hostile environment: parents weekend, a sell out. And he really just quieted them all and made all of them leave at halftime. I know Gavin noticed this but the stadium was kind of empty by halftime which, interesting, interesting because the game was not over. And that's going lead me into talking about The Ugly, because the game was definitely not over. UCLA kind of took their foot off the gas and that was pretty ugly to see. You know, I think that Kaz had the 75-yard run. Kazmir Allen puts them at 40-18. Pretty sure it's their largest lead of the game, one of their largest leads of the game. Game looks like UCLA is going to keep rushing the ball and defense is going to keep doing what they're doing. But of course, that's not the case. Defense has a strong start forcing Arizona State to a field goal in their first possession after the DTR interception. And then second half, it looks like it, like I said – I don't know how else to put it – but they put their foot off the gas. Arizona State scored 18 points in a row to make it a six-point game with six minutes left, and I don't know about Gavin but I know in the press box I was getting, you know, I worried for UCLA fans. Because, I wasn't worried because I'm an objective journalist, of course. But it was, it was kind of worrisome to see the six-point game, Pac-12 After Dark. UCLA has been known to fool around in these games and give up big leads and stuff. Once they scored, and then, you know, backup running back, they're going to be running the ball a lot, you never know what can happen. So not great to see. Pretty ugly there. But again, it just really speaks on the resilience of this team that the next drive they just put it on the ground completely with a backup running back and then a third shooting running back in Colson Yankoff, and Yankoff ended up scoring. That shows you how much confidence this team has in those running backs and in their offense because this offense is special. Fifty points again. I think it's like their 11th (12th) game in a row scoring 30 or more points. So this offense is special. Defense is still, you know, shaky. Injuries kind of hurt with that. That's another ugly thing about this game is you see JonJon Vaughns not playing much, pretty limited. Devin Kirkwood was out after the first possession. I think he didn't record any stats. So that's defense and then obviously Charbonnet on offense. We don't know anything about these injuries. UCLA doesn't talk about the injuries at all. So we'll see about that. So I think Ugly is putting the foot off the gas because this could have gone wrong in a lot of different ways at the end that would have been embarrassing, hugely embarrassing for this program. And two, injuries.
JC: Alright, we're going wrap this up by asking my guest Gavin some questions. Since he's the only one on, I will begrudgingly answer some of these questions so he's not alone. Because this is stretch run of UCLA's season, there's some questions that need to be answered. So first up, we alluded to this: Gavin, is UCLA a better football team than Alabama?
GC: I do not think so. Should they be ranked above Alabama? I think so. I mean, you know, rankings at the end of the day are supposed to be about resume, and eye test is supposed to be a little bit of a factor. But let's be honest. I mean, we saw when UCLA played Oregon. This team does not have a bunch of five stars. Its relying on a bunch of transfers from Harvard and Duke so I think if they played Alabama, I think the spread would be Alabama minus – depending on site – I think, yeah, probably 17 neutral site maybe. Although it doesn't really matter.
JC: It doesn't matter to them. In Pasadena, it would be a homecoming for Bryce Young. They may be given more favoring with mostly Alabama fans.
GC: Yeah, yeah. So I think Alabama is certainly a better team than UCLA but it's fun to, you know, it gets the fan base excited I think to be able to say they're ranked higher. And hopefully, that means some people actually show up to the Rose Bowl the next couple of weeks. We'll see about that. But yeah, what about you, Jon, any shocker shocking takes here? Is DTR better than Bryce Young? How about that?
JC: No to all of the above. Just for context, UCLA is ranked ninth in the AP poll that just came out, Alabama is ranked 10th. So it's only one spot difference but pretty crazy in my three years covering the team that UCLA is ranked better than Alabama. Who would have thought? Especially coming into the season. I don't think anyone would have thought this coming in. So shows you the season UCLA is having. Kind of jumping off that, Gavin, does UCLA have a legitimate chance to make the College Football Playoff?
GC: I don't think so. As much as— well, like you said, we're objective journalists so we don't root for anything. But as cool as it would be for UCLA fans to see UCLA make the CFP, I just think there's no path. I think stuff could go right and have Oregon be a top-four team come the Pac-12 championship game or a top-five team and likely get in after the madness that will be the conference championship schedule. But even if UCLA beats 'SC and is six or seven when they play a fourth-ranked Oregon team in the Pac-12 championship – if all that happens, I don't think it's enough to get in. I think the committee's shown that they don't respect UCLA's start to the season, which is a little shocking given they have a team like USC higher. It's supposed to be about resume and not big-name status. But I don't think there's a chance. I think if you're a UCLA fan, you should just be hoping that this team can beat USC, can beat Arizona, can beat Cal, make it to the Pac-12 championship game and have one or two ways to get to the Rose Bowl. I think that's the goal.
JC: I think it's definitely possible. Anything's possible. I think you look who is in front of them, it would take a lot of help. I don't think just winning out would do it. I think they need, you know, a team like Tennessee to lose again, a team like LSU to lose again.
GC: TCU.
JC: TCU. They need, they need help. But if they beat USC, that's a top-10 win. They beat Oregon in Pac-12 title game. That's a top-five win maybe. And if they get help, that's a one-loss Pac-12 team with, what, two top-10 wins and ranked wins over Utah and Washington. That's a pretty good resume. I think you'd have to look at that. My question is being the No. 4 team facing Georgia in, it says neutral site, but it's probably somewhere in the south with 90% Georgia fans, getting crushed by 50 points. You know, that'd be cool, cool to make the College Football Playoff. No one can take that away from you. But you know, it may be more enticing— Rose Bowl, looking there. Obviously, that's huge to say. That's high expectations to say the Rose Bowl is like second thing, but the Rose Bowl may be best outcome here. I think it's definitely more possible, for sure. But I think we're getting ahead of ourselves a little bit because I don't, like if you asked me, UCLA is not going make the College Football Playoff. But we'll see. It's cool. It's a cool thing to think about and it's cool we're, what, nine weeks into the season and it's still a possibility is insane.
GC: Yeah, and I think one real quick thing that's interesting about the Rose Bowl as well is you kind of get a sneak peek of UCLA in that Big Ten life that they're about to have. Because, you know, I think at least I anticipate Ohio State beating Michigan and making the CFP and Michigan sort of being that non-Big Ten champ that gets into the Rose Bowl as a second fiddle. And I think the same thing could happen with UCLA if Oregon gets into CFP and UCLA – even if they don't win the conference championship, conference championship game – gets into the Rose Bowl. I think it would be nice to have a little sneak peek, UCLA playing Michigan in the Rose Bowl. And then that's the type of matchup that we're going to see for years to come. So it will definitely be an interesting storyline, but a lot needs to happen, so.
JC: This all depends on the UCLA-USC game coming up in two weeks. Gavin, is that the biggest UCLA game of our lifetime, regular-season game?
GC: I think it definitely is. You know, growing up, I was actually born in a UCLA household, so I've been following the team very closely my whole life. And I certainly can't remember one. I know there's a couple of Brett Hundley games here and there. I know when Brett Hundley and the Bruins traveled to Eugene, that was a big game. Obviously, the game against Oregon this season was one of the biggest games that there's been in the past couple of decades. But just obviously with the nature of the rivalry, with it being a top-10 matchup that might have College Football Playoff implications but certainly has Pac-12 Championship implications, I think it definitely is the biggest UCLA game in the past few decades. And it'll be interesting to see what the turnout is in terms of UCLA to USC-fan ratio at the Rose Bowl. My sources are telling me that they're going to leave the tarps up on the field or in the stadium, and so there will only be about 55,000 seats available. But either way, I think it's just going to be a huge spectacle in the city of Los Angeles. Something there hasn't really been in college football in a while.
JC: It would be disappointing if they leave the tarps up, that's all I'll say. But, you know, could be "College GameDay," could be one of the biggest regular-season games in college football this year, period. Because again, it's huge implications: The winner of that basically makes the Pac-12 title game with a matchup probably against Oregon. Utah still has a chance, other team that loses still has a chance technically, but most likely with how Oregon's playing, a rematch for UCLA against Oregon on a neutral site. I think a lot of the first game had a lot to do with Autzen being wild, "GameDay" being there and all that. That could be big. So we'll see that. Obviously, this game is going to be huge. I don't know if it's— I'm 21 years old, but I haven't like you, I didn't grow up in a UCLA household. I know one person has told me that there's a USC-UCLA game, I think it's 2005 that was the year USC made the national championship game against Texas. UCLA was like 9-1 coming in and USC was obviously undefeated, No. 1, and UCLA got blown out, and it wasn't close but that's like another probably close to top-10 game in this matchup. But I think this is bigger. I think especially because, you know, both of these teams are going to the Big Ten soon, Lincoln Riley coming to USC, people being kind of disappointed with Chip's tenure so far. I think this is huge for a number of different reasons, and I really think the winner, it could change the trajectory of their program. So we'll see. Still a week away, you know, UCLA still has to beat Arizona, USC still has to beat whoever is on their schedule this week. We'll see. Lastly, this is a little fun one, short one. Is Kazmeir Allen a running back or wide receiver?
GC: He's a "wide back," obviously. He's Deebo Samuel, right, Jon? I think Kazmeir Allen is probably a wide receiver. Most of his carries this past week were to the edge, basically jet sweeps. I know that it looks a little different in college than it does in the pros, where in the pros they like to do that little one-inch flick and call it a pass completion. Whereas in college, it's just a lot of wide zones.
JC: Oh, that's right that he should have 200 yards rushing if they counted the little shovel forward.
GC: Yeah, exactly. But yeah, I mean, at the end of the day what he is, he's a great weapon. He's a Chip Kelly type of player. It's like that the De'Anthony Thomas style of just, you know, maybe he's not the best between the tackles but he doesn't need to be. At worst, he's running between a left tackle and a left guard with a wide open hole. But most of the time, he's cutting it to the outside and then taking it to the house like he did in Tempe. But yeah, he's just a great weapon. And, you know, I feel like he's basically Demetric Felton part two. I don't think he's as good between the tackles. Demetric Felton in the past few years did a really good job putting on a few extra pounds and bulking up a bit. But he's just a dangerous weapon. That's what he is.
JC: I think he said it best after the game. He just said he's a "ball player" and there's no better way to describe Kazmeir Allen after this last game than a "ball player." But we're way over our time right now. This is going to be the longest "Out of Bounds" of the season. Thanks, Gavin, for coming on. I forgot to paste the outro on the doc. But we're back after a few seconds of me going through my Google Docs. But as always, "Out of Bounds" is brought to you by the Daily Bruin, UCLA's student newspaper. You can listen to this show and others by the Daily Bruin on Spotify, Apple Podcasts and SoundCloud, and a transcript for this show is always available at dailybruin.com. Thanks, everyone.
Christon is currently a Sports senior staff writer. He was previously the Sports editor on the men's basketball and football beats and the assistant Sports editor on the women's basketball, softball, men's tennis and women's tennis beats. Christon was previously a contributor on the women's basketball and softball beats.
Christon is currently a Sports senior staff writer. He was previously the Sports editor on the men's basketball and football beats and the assistant Sports editor on the women's basketball, softball, men's tennis and women's tennis beats. Christon was previously a contributor on the women's basketball and softball beats.
Carlson is currently a staff writer on the football, men's basketball and women's basketball beats. He was previously a reporter on the softball and men's golf beats.
Carlson is currently a staff writer on the football, men's basketball and women's basketball beats. He was previously a reporter on the softball and men's golf beats.