Opinion: UCLA should introduce ethnic studies requirement for students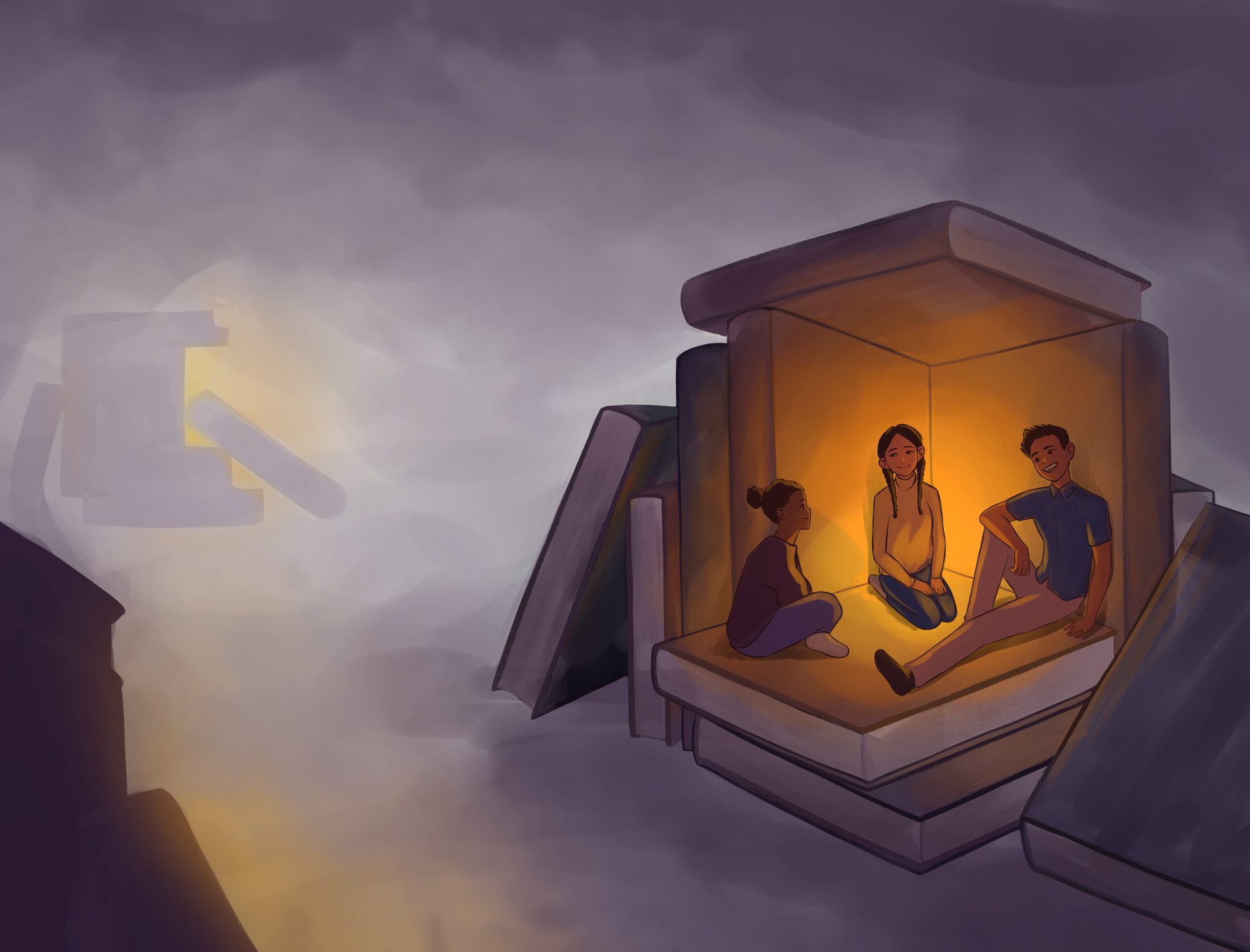 America has spent this past year reckoning with its long history of racial inequality.
The country was supposed to be "a more perfect union," yet it has been marred by abuses of power. Native Americans were violently forced off of their land by American settlers. Asians were banned from entering the country and even obtaining citizenship under the Chinese Exclusion Act. Segregation only ended 57 years ago.
This last year has brought the dissonance between the country's supposed ideals and its reality to the forefront. The murder of George Floyd and the Black Lives Matter protests it inspired highlighted the injustice the African American community continues to face. The Georgia shootings in mid-March seemed to be the culmination of nearly one year of anti-Asian American hate that had spiked since the pandemic began. More recently, the rise in antisemitic behavior further moves the U.S. in a disturbing direction.
However, many people may not be well-informed about the extensive reach of racism and the struggles that people of color face. An NPR/Ipsos poll conducted in August found that while 58% of Americans acknowledge that institutional racism exists, white Americans are less likely to believe this than any other racial or ethnic group.
As students at a world-renowned university, Bruins need to be educated on poorly understood yet critically important issues regarding oppression and institutional racism.
UCLA should implement an ethnic studies requirement to equip students with important knowledge that may help them to recognize and combat oppression in the real world. Such courses would allow students to explore the histories, cultures and perspectives of historically marginalized communities that have been foundational to the country's development.
"Studies have shown time and time again that ethnic studies courses allow for more civic engagement, more engaged citizens," said Tonia Guida, a visiting scholar in the Center for Critical Race Studies in Education at UCLA. "It's illustrated how much positive effect there is when students have access to ethnic studies courses."
It's not just implementing the requirement that is important. UCLA also needs to pay attention to what's covered.
"One piece that's really important is that you're reading from scholars and authors of color in your work, … interrogating structures and systems of power … (and) interrogating white supremacy," Guida said. "Acknowledging how these things operate without acknowledging the ideologies that inform privilege … falls short of what we need students to be walking away from (an) … ethnic studies course with."
We need to understand why such oppression is allowed to run rampant under the current systems of power before we can take the steps to change them for the better.
An ethnic studies requirement can act as a first step toward combating racial inequality at a more fundamental stage by normalizing conversations around the topic.
And dialogue is now more crucial than ever.
Lorena Gonzalez, a doctoral candidate in the social sciences and comparative education program with a race and ethnic studies specialization at the Graduate School of Education and Information Studies at UCLA, said she's seen invitations to talks about Asian American hate and a petition for Black Bruins' demands in the past year. But these were all reactionary – not preemptive.
"What an ethnic studies requirement might do … is make these conversations regular and not have to always be a response," Gonzalez said. "We're open to these conversations at UCLA … because we understand the history, we understand what racial microaggressions look like … we don't have to see it on national TV for it to be real."
While one ethnic studies course is a good start, more than 10 weeks are needed in order to adequately address such a large-scale topic. Students can volunteer in underserved neighborhoods to get a first-hand look at what struggles marginalized communities face. We can also take the initiative to attend talks or panels that are hosted by experts in the field.
"Money and resources need to be invested into avenues beyond just the classroom … like the Student Activity Center and their initiatives," cq link 13 (9:53-10:06) ok -editedsaid Cindy Escobedo, a research associate in the Center for Critical Race Studies in Education. "And we need to support faculty members who are leading these diversity and equity efforts because it's not just like you can create a class and that's it."
And while we may already have a diversity requirement at UCLA, it's too broad to actually focus on the history and current struggles minority groups are facing.
Implementing a mandatory ethnic studies course will be challenging. After all, it took UCLA 11 years to institute the diversity requirement. However, there are examples to look to in the Calfornia State University system and Los Angeles high schools, which have both already adopted ethnic studies requirements.
UCLA should take care to not be left behind.
As the next generation of leaders, UCLA students shouldn't stumble in conversations surrounding race and diversity. While this past year ripped open the ugly scar of American inequality, it has also presented a unique opportunity for positive change.
Now more than ever, Bruins across racial and ethnic lines need to learn to engage with one another in ways that recognize our humanity.