Distilling articles into character counts taught me which memories matter -30-
(Ashley Kenney/Photo editor)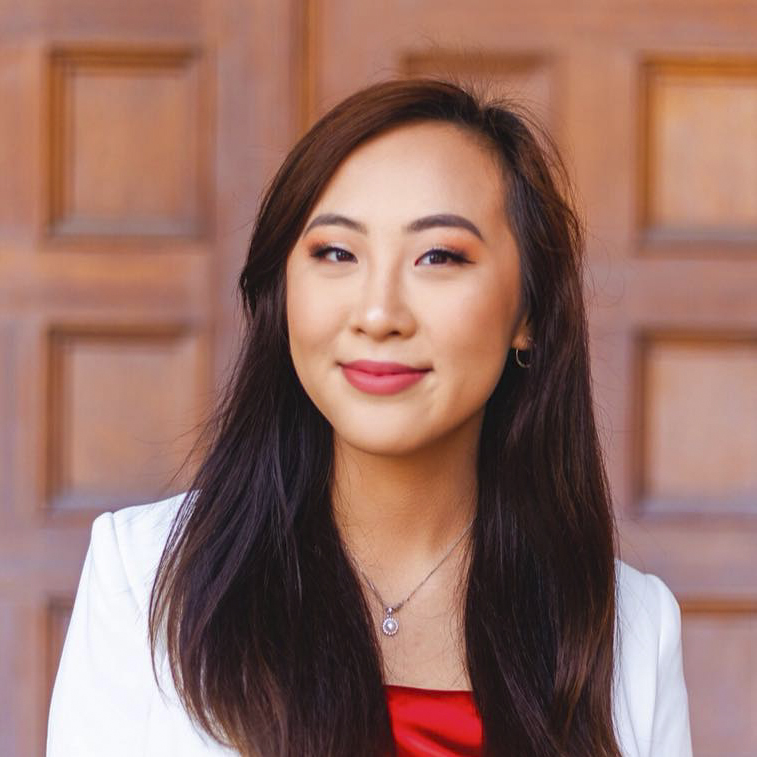 280 characters.
After a year spent as an assistant Opinion editor, whittling down and crafting pieces over 900 words long, a new job as the Social Media director left me with just 280 characters.
I never envisioned myself in this position, truth be told. I joined the Daily Bruin as an Opinion intern my sophomore year, learning how to turn blank pages into calls for change. Even with 850 words, I rarely knew when to stop. I would plead for one more graf, two more quotes or a final punchy kicker.
But when I stepped into my role this year, I lost the comfort of having more words than I knew what to do with. Every space, character and comma counted – and there were far too many days when I feared that I'd lose the voice I spent years building confidence in.
Gone were the days where my words were mine and mine alone.
I joined Opinion to give my, well, opinions a permanent home. I felt insulated by the personal culpability of columns, knowing that my thoughts were my own. Whether it was an angry commenter or just not my best take, I felt safe in knowing that it was my weight to bear alone.
But as Social Media director, the words I wrote weren't reflective of just me anymore. Instead, they became the voice of the paper. My opinions had to take a backseat to the larger responsibility I bore – which was to deliver news to our audience objectively, concisely and successfully.
There were many days when I got it wrong. More times than I had planned for, my intentions got lost between the three sentences of an Instagram caption. As the first line of defense between our readers' criticisms and the newsroom, I felt most negative comments like a gut punch.
Ultimately, there's no perfect formula for getting things right every time. Not with life, my college career and certainly not within caption limits.
As much as I planned for words to land the way I wanted them to – and to end college the way I had envisioned – the fact is that I couldn't predict anything about what was to come. Whether it was multiple disasters attempting to navigate Reddit or accidentally sending a tweet of tacos with an incomplete caption to thousands, my year was riddled with imperfections and unpredictability.
After all, I never could have planned for COVID-19 to take away our final staff retreat, in-person -30- celebrations or moldy Kerckhoff 118. I couldn't have guessed that I would be tethered to my friends and coworkers by Slack and Zoom for the better part of this past year.
Between the nights when I grappled with imposter syndrome and the burnout I faced under the immense pressure of 2 a.m. breaking stories, being this paper's Social Media director is the most challenging thing I've done to date.
But all the problems seem so small now after realizing that more words and more planning often made things cloudier.
Instead, I learned to laugh at my mistakes. I learned to forgive myself and others for failing time and time again. Most importantly, I learned to celebrate the wins along the way: sharing stories for students, by students. I got the opportunity to follow protests in Westwood, the development of the COVID-19 pandemic in an unforgettable year and how Bruins coped with it all – all while working three other jobs.
In the end, my time as Social Media director taught me to distill chaos into the core pieces that really matter.
For me, that's belting Fleetwood Mac in the woods and arguing over the ideal soup texture with Lucy. That's dancing to Cardi B in the office with EJ and taking him to the emergency room after an unfortunate run-in cooking dinner. I'll always be grateful to these two for helping me survive our first year as editors, together.
Those vital memories include pulling all-nighters and thinking in sync with Shirley. She was my better half this year, and I know she'll lead the Bruin into a beautifully digital-first future.
And to Melissa, my very short roommate and editor in chief: I couldn't be more proud of what you've done to guide this paper and staff amid unprecedented times. Most of all, I'm proud to call you one of my best friends.
Lastly, thank you to the Opinion and Social teams I've gotten to work with these past few years. Their talent, passion and drive has constantly inspired me, and I've learned so much more from them than they could have possibly learned from me.
The words to say goodbye – and my time in the Daily Bruin – have never felt like enough.
280 characters. Three years in the Daily Bruin. 33 weeks as a senior at UCLA.
All fleeting, but each one of them counted more than I could ever say.
Nguyen was an Opinion columnist 2018-2019, assistant Opinion editor and editorial board member 2019-2020 and Social Media director 2020-2021.
Nguyen is the 2020-2021 Social Media Director. She was previously the 2019-2020 assistant Opinion editor and editorial board member. Currently, Nguyen is a fourth-year communications and political science student at UCLA.
Nguyen is the 2020-2021 Social Media Director. She was previously the 2019-2020 assistant Opinion editor and editorial board member. Currently, Nguyen is a fourth-year communications and political science student at UCLA.