COVID-19 vaccinations relieve faculty, student stress ahead of return to campus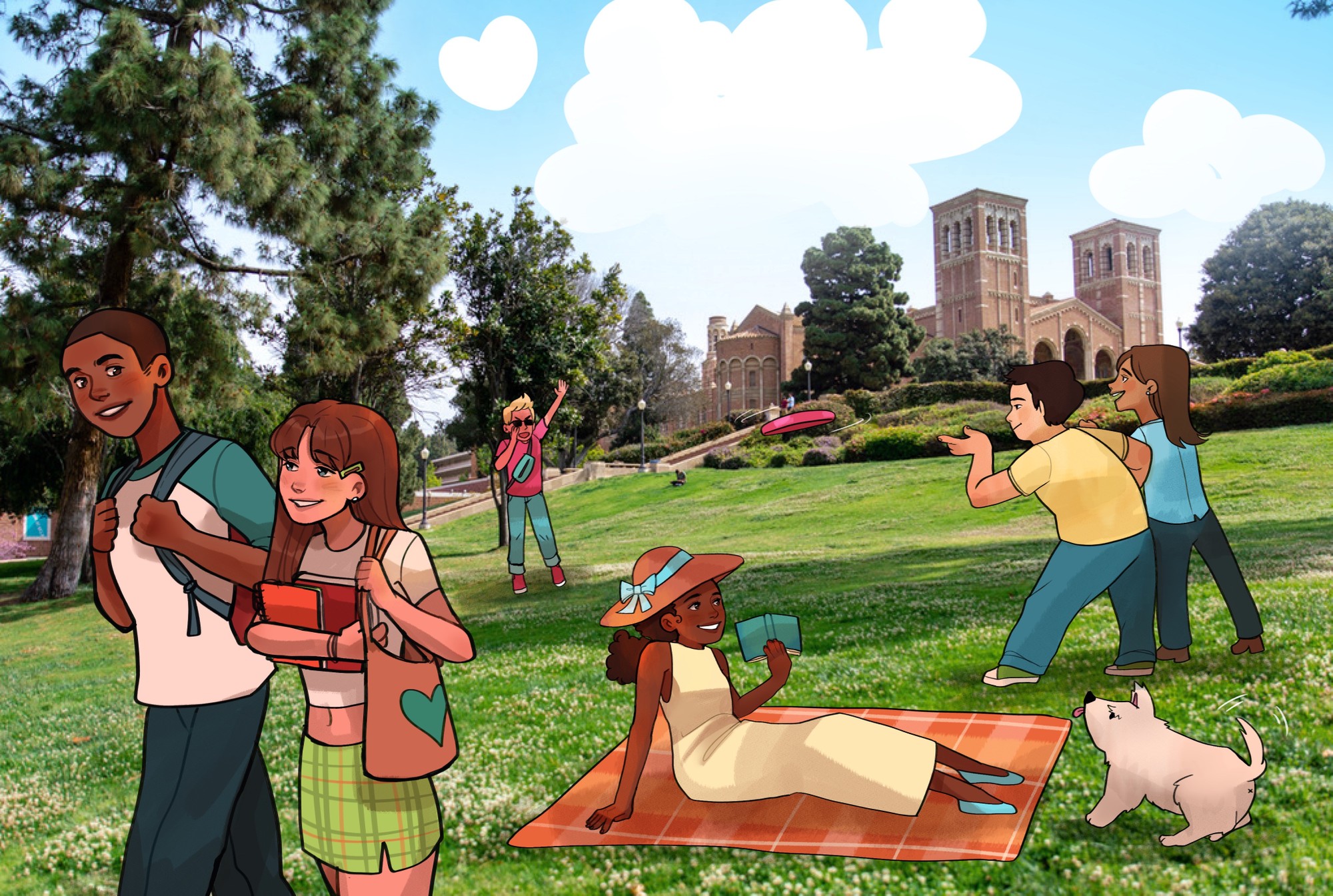 (Daily Bruin file photo. Photo illustration by Katelyn Dang/Illustrations director)
Several UCLA students and instructors who have been vaccinated expressed relief and hopefulness as they anticipate a transition back to in-person learning.
According to the Centers for Disease Control and Prevention, 41.2% of Americans are fully vaccinated against COVID-19 as of June 4. In California, 52% of the state population is fully vaccinated as of June 4, according to California's COVID-19 website.
Students and faculty at UCLA are becoming a part of that percentage.
UCLA aims to return to campus in the fall and require vaccination or a valid medical exemption, according to the University of California Office of the President.
[Related: Prospect of in-person fall quarter met with mixed feelings among students, staff]
The vaccine has had a positive impact on the everyday lives of those who are vaccinated, said Steve Zipperstein, a lecturer at the Luskin School of Public Affairs.
"I just felt like I was liberated," said Zipperstein, who received his COVID-19 vaccine in late March. "It's a wonderful, wonderful feeling after a forced pause in all of our lives due to the pandemic."
For Adrienne Lee, a third-year microbiology, immunology and molecular genetics student, getting vaccinated has removed the day-to-day worry she experienced from the pandemic.
"I feel a lot safer going out to buy groceries, seeing friends or just going to work," said Lee, who received her COVID-19 vaccine in March.
Lee has dealt with the stress that the pandemic has taken on life as an essential worker, working as a building manager at Ackerman Union.
"With the vaccine, I am a lot more confident that I won't get sick and I can't pass anything," said Lee.
For some students like Madison Kellum, a first-year political science student, the return to campus as a fully vaccinated individual relieves added stress.
"I can just focus on my schoolwork and work and other stuff without that looming fear of COVID-19," said Kellum, who received their COVID-19 vaccine in March.
Ryan Troutman, a third-year molecular, cell and developmental biology student, got the vaccine in March. For him, vaccination means going back to in-person work with UCLA New Student & Transition Programs.
He has been able to work collaboratively with his co-workers without the worry of COVID-19, said Troutman.
Troutman, who also works as an undergraduate researcher, is back to his lab to conduct experiments in person after working remotely.
"The vaccine has really helped me facilitate my research endeavors and projects," he said.
Jennifer Casey, a chemistry professor who runs a general chemistry lab course on campus, has been particularly impacted by the transition to online learning.
Instructors who teach lab courses had to find creative ways of teaching techniques that usually require a significant amount of hands-on learning, Casey said.
Before the pandemic, students interacted naturally to collaborate on lab reports, she said. Casey added that she tried to replicate that student engagement virtually through icebreakers and weekly reflections.
While the pandemic has been a frustrating time for many students, Zipperstein has been amazed by the resilience of UCLA students throughout the process of online learning, he said.
"I would just like to congratulate them and acknowledge the incredible effort that all of them have made over the last four quarters," Zipperstein said. "It's been nothing short of miraculous."
Many lab courses are planning to be in person again as more students and faculty are vaccinated, Casey said.
"(The lab) is a very vibrant place," Casey said. "I'm excited for students to have that experience again."
Some professors plan to continue using Zoom for office hours, Zipperstein said. He hopes that continuing on this platform will make discussing class issues more accessible and dynamic, he added.
The vaccine has also helped faculty feel more comfortable about their health with a return to campus, said Casey.
"I was excited to be able to engage with people and not worry because, honestly, the thing that worried me a lot was accidentally infecting other people," she added.