UCLA researchers test potential autism treatment on mice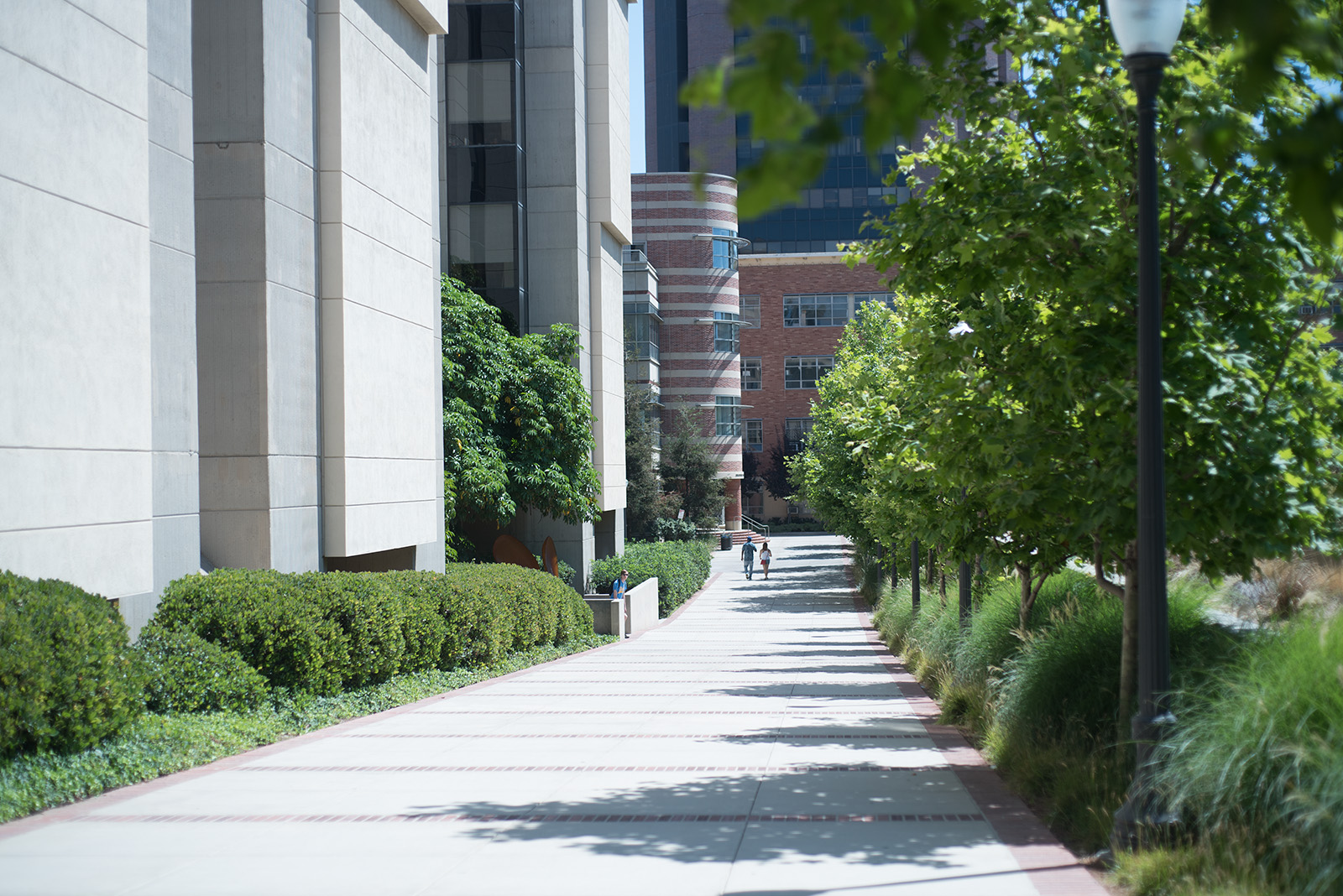 The researchers studied the mechanisms behind fragile X syndrome, one of the most common genetic causes of autism. They identified and treated a neuron deficit, enabling mice with fragile X syndrome to learn a visual task as quickly as healthy mice. (Amy Dixon/Photo editor)
UCLA researchers successfully tested a potential treatment for visual deficiencies associated with autism by manipulating malfunctioning neurons in mice.
The team of researchers studied the mechanisms behind fragile X syndrome, one of the most common genetic causes of autism and identified the deficit neurons that impaired the mice's ability to process visual information. Through treating the neuron deficit, researchers enabled mice with fragile X syndrome to learn a visual task as quickly as healthy mice, which could be used to treat human patients with similar deficits in the future.
The study required mice to react to visual cues by engaging in certain tasks, said Anubhuthi Goel, a postdoctoral researcher in neurology who co-wrote the paper. Researchers exposed mice to a stimulus that would dispense water when licked, and another that would not provide any rewards. Healthy mice would easily learn which stimulus they should lick to receive water in three to four sessions, whereas mice with fragile X syndrome might take six to nine sessions, Goel added.
Carlos Portera-Cailliau, an associate professor of neurology who co-wrote the paper, said the researchers discovered that mice with fragile X syndrome do not respond appropriately to visual stimulation because a type of neuron called the parvalbumin cell remains inactive when it should be firing.
Using a technique called designer receptors exclusively activated by designer drugs, researchers injected an artificial receptor cell into mice with fragile X syndrome. Then, using an artificial drug to reach those receptors, researchers activated the parvalbumin cells, which enabled the mice to respond appropriately to visual stimulation, Goel added.
The ability to process and discriminate visual cues is crucial for learning, reading and socializing, Cailliau said.
Impaired visual discrimination may inhibit people with autism from learning, driving or maintaining social lives, said Goel.
"What (the) visual cortex does is that it puts all the information of a stimulus together to give a complete picture, … such as that the person in front of you is smiling," Goel said. "To interact with society, you have to be able to gauge this kind of information. … If some people's visual cortex cannot interpret the visual cues, that would make them isolated, more withdrawn and aloof."
Dean Buonomano, a professor of behavioral neuroscience, said the study enabled researchers to draw comparisons between mice and humans with fragile X syndrome by conducting similar tests on human patients.
"What is beautiful about this research is that for the first time researchers use a comparison approach in the study of autism," Buonomano said. "You can study autism in mice, but in previous studies the result cannot be translated into humans."
Cailliau said researchers plan to expand the study to research another sensory deficit that causes people with fragile X syndrome to react too strongly to distracting stimuli, such as loud voices and flashing lights, which could inhibit their ability to concentrate.