Arthur Wang: Next UC chancellor selection process should account for student input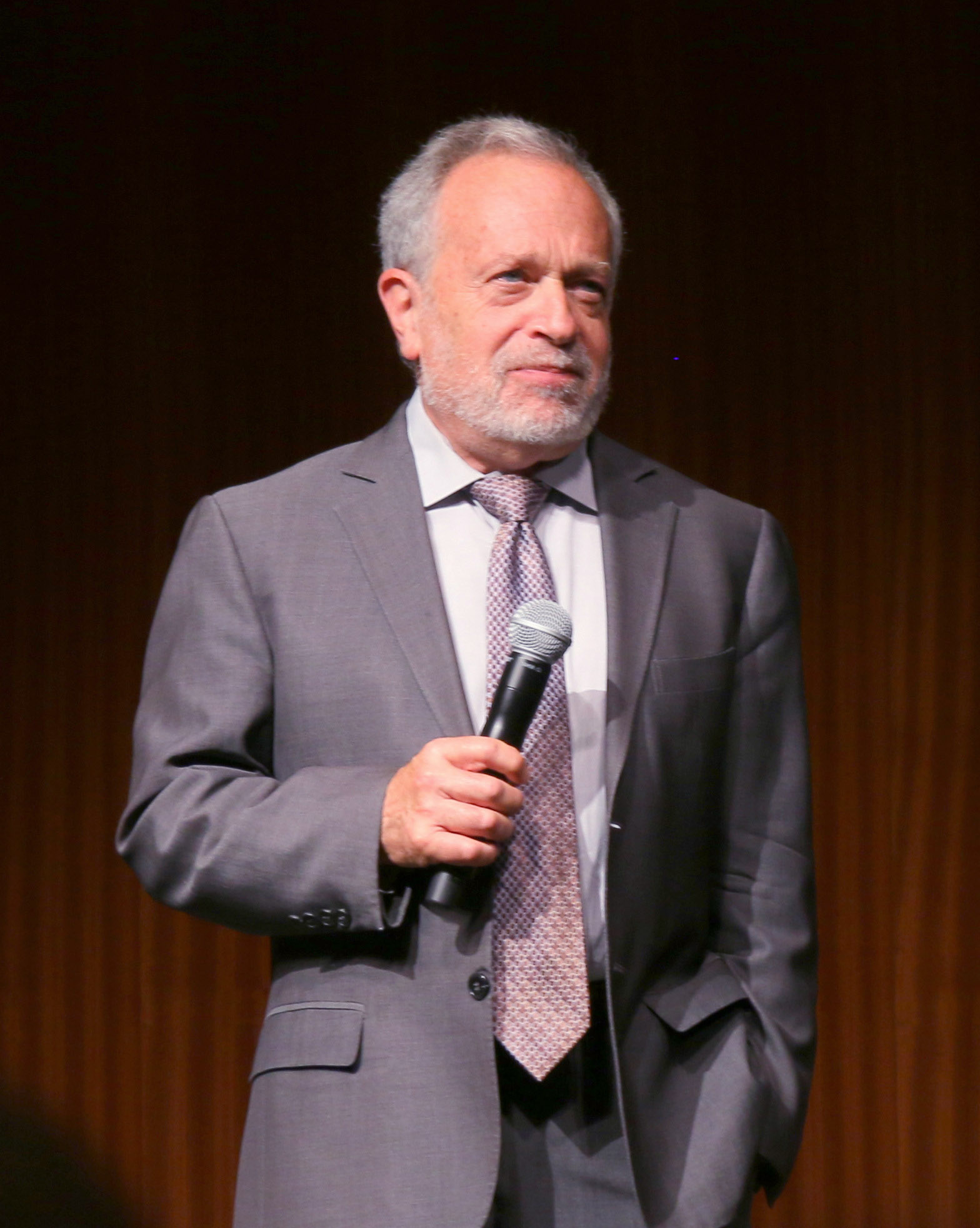 Robert Reich has been floated as the potential replacement for UC Berkeley Chancellor Nicholas Dirks. Although he raises fair criticisms of the university system, it's unlikely he would be able to make a significant change as chancellor. (Creative Commons photo by Danorton via WikiMedia Commons)
The search is on for fresh leadership at two University of California campuses, but what some hope to be a shake-up will probably be one of those tiny temblors that everyone sleeps through.
Chancellors Nicholas Dirks of Berkeley and Linda Katehi of Davis both announced their resignations in surprisingly similar circumstances in August, in light of revelations that they were spending money they shouldn't have. Katehi's most notorious offense was spending $175,000 on private consultants to get the internet to stop talking about and making a meme out of the 2011 "pepper spray cop" incident. Dirks was criticized for his mishandling of numerous sexual harassment cases involving faculty, an expensive fence andan "escape door" built in the chancellor's residence, intended to protect him from protests. Dirks and Katehi failed to properly and responsibly serve the public and, perhaps more importantly, were becoming liabilities to their institutional reputation.
[Editorial: UCLA Administration should learn from mistakes of other UC Chancellors]
These are just the sort of revelations that foment outrage among cash-strapped students who pay ever-increasing tuition just to deal with an impersonal campus bureaucracy on a regular basis. It leaves students wanting a campus leader who is transparent and can be held accountable to university stakeholders. Ahead of a Thursday meeting for the selection committee, one perhaps unsurprising name for Berkeley chancellor was floated: Robert Reich, the massively popular public policy professor and critic of income inequality.
But university leadership, sadly, is not a student-driven affair. If it were, one might imagine there would be some sort of student body election for the job, replete with candidate debates, campaigning and corny catchphrases. This is a CEO position we are talking about, and thus all the selection process and setting of criteria will resemble the practices present at large multinational corporations. Students should prepare to be disappointed by whom the Board of Regents elects to the position. Still, they can and should also prepare to mount effective challenges to the new leader's ideas, visions and strategies.
Here is how things really work. While they may not have personhood, colleges are afforded exceptional autonomy by the states, and there is very little federal regulation to speak of, aside from anti-discrimination measures. So while public institutions have a mission to serve the state, they are not directly held accountable the way politicians are. While we may debate about whether or not out-of-state students receive an admissions advantage or if sexual assault is being adequately addressed on campus, in general there is a great, largely quiet trust among the public in what colleges do and how they advance their goals of service, teaching and research.
The concept of "shared governance," which refers to the idea that college decision-making is a task to be distributed among the board, administrators and faculty, has dictated higher education management for the better part of American history. University governance, then, is internally egalitarian but undemocratic as a whole, intended to shield academics and administrators from self-serving politicians and an oft-uninformed public. Talk about ivory towers. The UC chancellor searches will feature faculty and student input, but the regents make the final call and select who will inevitably be titled the "best" and definitely "most qualified" candidate. Already there are calls at Berkeley for increased transparency in the process. But in higher education, this is not a bug; it's a feature.
The forthcoming replacement will be paid a salary much higher than what you will think to be sensible, but spare a moment to pity whoever is selected. University presidents have utterly thankless jobs, and they are stepping down much sooner than they used to. While the job is analogous to that of corporate CEOs, they receive fewer benefits and are shouldered with 10 times the responsibilities.
Sure, the romantic ideal of shaping future leaders and facilitating the advancement of humankind's knowledge is still there, but try to tell students that you care about their future when they'll be receiving student loan bills at around the same time as their paper diplomas. The top items on the job description for today's college president are to be the school's top fundraiser and chief brand ambassador. To properly sell the university and its ideas, they must be personally accomplished individuals prepared for the reality of schmoozing the rich because their institution's survival somehow depends more on them than the taxpayer.
If this seems a sad departure from what university leaders should be really doing, then you're not alone. No doubt this is a key reason why Robert Reich was endorsed with much fanfare on social media – he represents change. But it is a ludicrously optimistic suggestion. Reich would be a terrible pick. Because he would hate it.
A prolific and profoundly transparent commentator on social media, Reich has made his fair share of insights into public higher education issues today – mostly about its high cost and path toward privatization. But there is no possibility that his appointment as chancellor would allow him to seriously make a dent into the problem. Frustration with neoliberalism and its attendant phenomena, after all, was what led Reich to leave the Clinton Administration in 1996.
The high cost of higher education is a massively complex phenomenon, not solvable by even the most visionary leader. The begrudging marketization of the entire industry has forced drastic price increases: colleges compete with each other to vie for students by trying to one-up each other in campus amenities, benefits and intangibles like cultivating school spirit through high-priced athletic programs. This isn't something a Chancellor Reich can solve.
One thing hasn't changed about colleges though: they serve students, most of whom now pay, and more obviously, justify the institution's existence. If for-profit colleges and corporations exist to satisfy shareholders, nonprofit colleges must consider students as a key stakeholder. If the ugly market logic of higher education is here to stay, these stakeholders ought to pressure the university when their needs aren't being met. The college president's job might be thankless, but that doesn't mean they don't need to do it.
Wang is an Opinion and Quad senior staffer, and a sociology graduate student. He was the Quad editor in the 2015-2016 academic year and an Opinion columnist in the 2014-2015 academic year.
Wang is an Opinion and Quad senior staffer, and a sociology graduate student. He was the Quad editor in the 2015-2016 academic year and an Opinion columnist in the 2014-2015 academic year.