Fellowship aims to train women leaders for social justice movements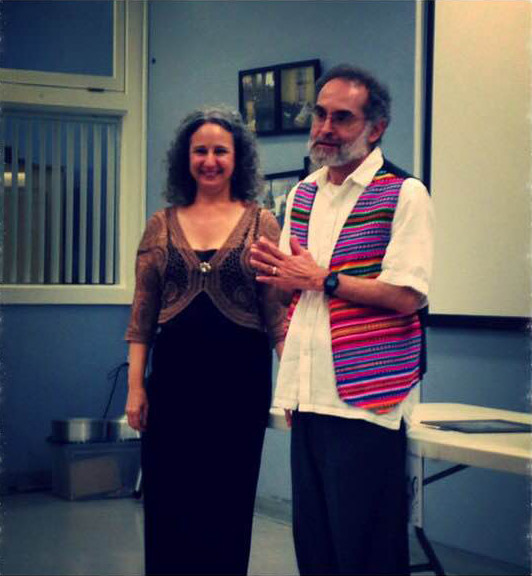 The Women Rising Fellows Program, a two-year leadership development training course, was launched Saturday at the UCLA Labor Center in downtown Los Angeles.
(Courtesy of Rachel Torres)
Participants and supporters of a new fellowship program that will train transgender and cisgender women to lead international social justice movements gathered Saturday at the UCLA Labor Center in downtown Los Angeles.
The Women Rising Fellows Program, a two-year leadership development training course, aims to build social movements that address problems like discrimination against transgender and indigenous people. After the Los Angeles launch Saturday, the program will expand to New York and Mexico City later this month.
The program will train women on topics including corporate research, organization and advanced political training, and prepare them to lead corporate campaigns and build international networks, said program coordinator Mariana Mendoza.
At the event, coordinators honored Laureen Lazarovici, managing editor of the Kaiser Permanente Labor Management Partnership and her husband, Victor Narro, a project director at the UCLA Labor Center, for funding and supporting the program.
Mendoza said Narro and Lazarovici's work with Enlace, a social justice group that sponsors the program, made them essential to the program's development. The pair became involved in the program through their work with various advocacy programs, such as the Pilipino Workers' Center and the Coalition for Humane Immigrant Rights of Los Angeles.
Program coordinators selected participants from women, including UCLA students, who have endured different forms of oppression, such as racism or transphobia, and want to incite change, Mendoza said.
"It is hard for us to decide (who to select as participants) since (all women are) victims of discrimination," she added.
Aiko Marcial, a program participant and fourth-year sociology student, said she found the opportunity through an immigrant youth advocacy group that collaborates with Enlace.
"(What) appealed to me the most (about the program) was that (you) organize on a smaller scale, locally and in the community, but you also get to learn about more global and national issues," she said.
Marcial added she wanted to learn research skills not taught in a conventional class setting. For her project, she plans to study groups of undocumented immigrants and the different risks they face, using research methods that focus more on human experiences than statistical data.
Narro said he believes leadership development programs are essential for community involvement in social justice movements.
Mendoza said the program is currently underfunded, and coordinators hope to raise money to increase the number of participants and centralize the programs in Mexico and the U.S.
"We envisioned this as a program that could bring all the women together, but we don't have the financial resources to (do that)," Mendoza said.
Narro said he hopes the program raises more money to allow more women to participate in the program. Each city's program can only fund 16 participants, he added.
Mendoza said women often become leaders of movements, like the transgender movement or the Black Lives Matter movement, despite the lack of financial support for women as leaders.
The Women Rising Fellows Program is accepting donations on its website.