Submission: Healthy Campus Initiative works to promote wellness of UCLA community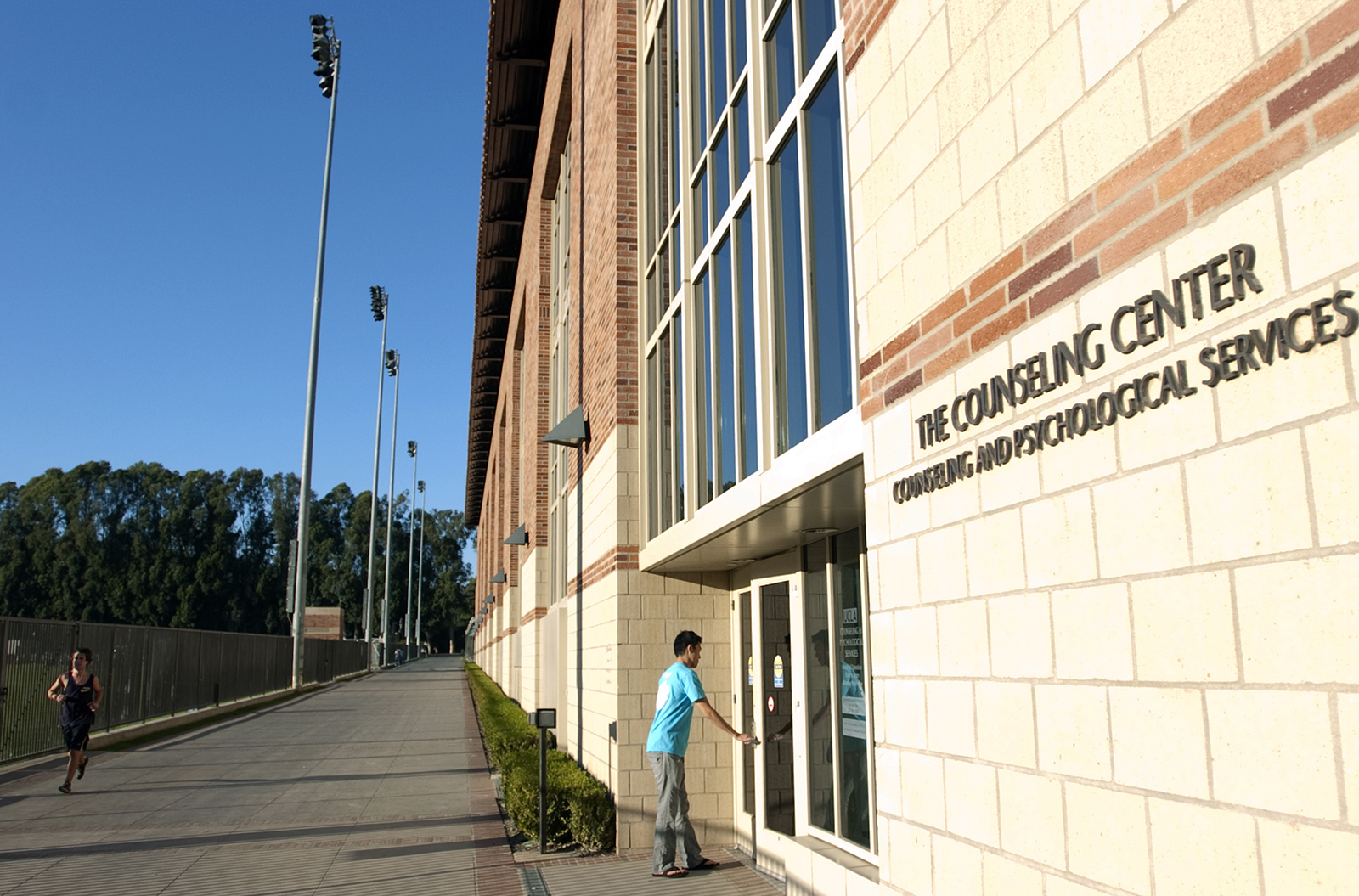 Different on-campus resources can improve campus-wide mental health. (Daily Bruin file photo)
By
Daily Bruin Staff
October 20, 2015 12:00 am
We agree with the call to action written in your recent opinion piece supporting the development of a peer-counseling program. We're pleased to report that a group of faculty and administrators, led by Executive Vice Chancellor and Provost Scott Waugh, has been meeting since last spring to develop such a program. Our goal is to develop a suite of multi-unit courses to educate students about major issues in campus mental health; decrease stigma surrounding mental illness and seeking assistance; foster skills in empathic listening and counseling and identify risk factors that warrant more active intervention. The curriculum will include interviewing and counseling skills laboratories in which mental health practitioners will meet with small groups of students weekly to review videotaped interviews to help them hone their counseling skills. Students who complete this coursework would be eligible to serve as peer counselors and provide help to students beyond the mental health services traditionally offered on campus. Our goal is to have a curriculum in place and launch this program in the 2016-17 academic year.
In addition to launching our curriculum described above, Chancellor Gene Block's Healthy Campus Initiative (HCI), envisioned and supported by Jane and Terry Semel, is prioritizing the health and wellness of students, staff and faculty. It is a campuswide effort that draws upon UCLA's world-renowned research and teaching to find new and innovative ways to promote healthy living on the UCLA campus, and to share that education and research with other communities, locally and beyond. The multipronged program is rooted in UCLA's long-term commitment to fostering a culture of mental and physical health and wellness.
Over the past three years, HCI has acted as a spark plug and home for health-related campuswide work, helping to leverage the strengths of individuals and institutions on and off campus. HCI promotes health and wellness for the UCLA community by supporting the idea of making the healthy choice an easy choice through its five major thematic areas: Mind Well, BE Well, Eat Well, Move Well and Breathe Well.
HCI is now recognized as part of life at UCLA, guided by its core values of fostering high-level wellness, encouraging personal responsibility, respecting diversity, striving to reduce inequities in health and being integrative.
Specifically, HCI supports the enhancement and expansion of current health and wellness efforts; offers new and interesting approaches to exercise, mental health, and eating well; encourages the creation of new projects, programs and policies; fosters synergies and coordination among the myriad groups and programs that support health and wellness at UCLA and provides students, staff and faculty with fun and exciting ways to make it easy to be healthy and fit.
We welcome the involvement of students who would like to work with us on this important curriculum project and Healthy Campus Initiative projects.
Slusser is the is the associate vice provost of the Healthy Campus Initiative. Leuchter is a professor of psychiatry and biobehavioral science.