Q&A: Sprite Films contest winner shares experience, advice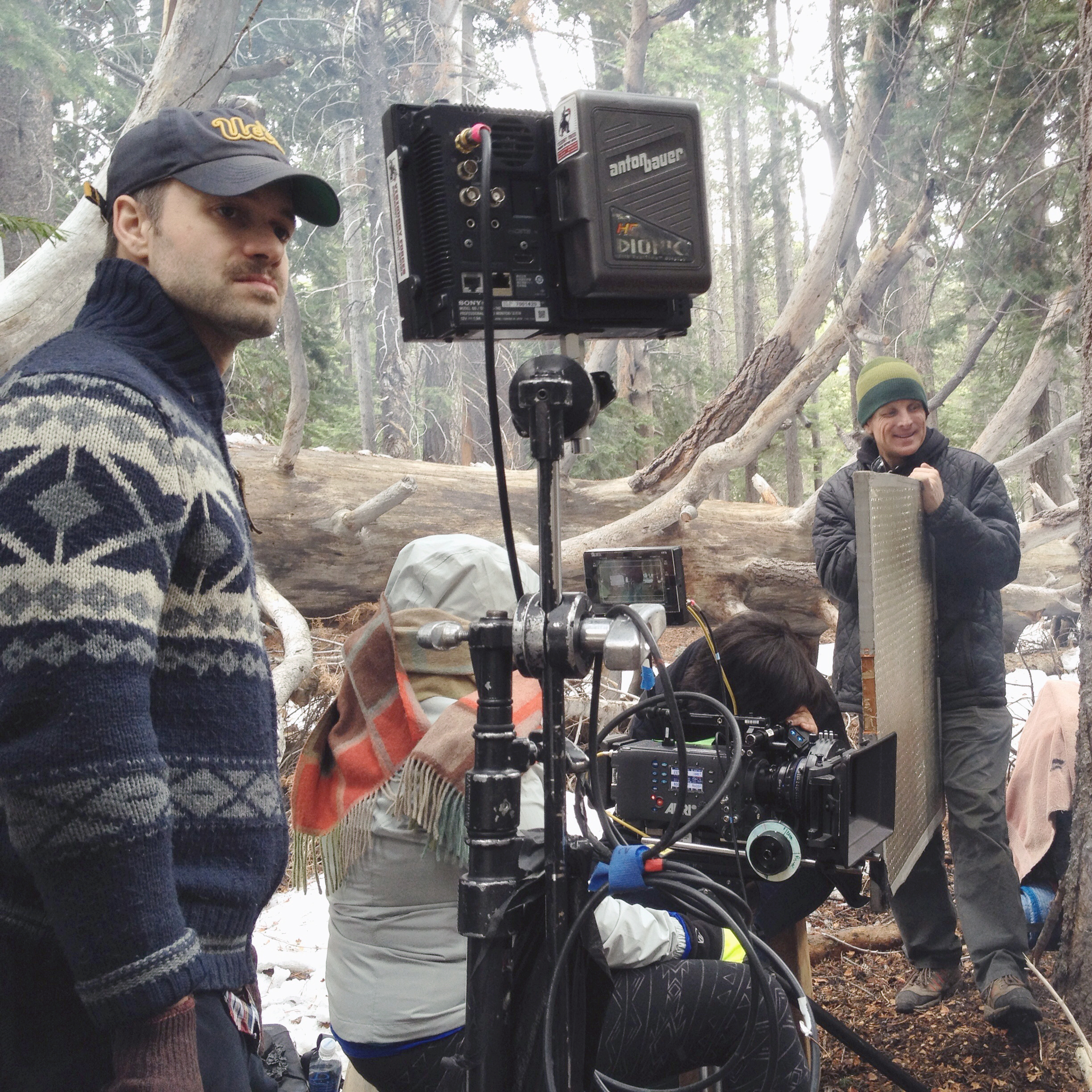 UCLA graduate film student Merlin Camozzi recently won first place at the Sprite Films contest for his minute-long short "What We Need."
(Courtesy of Kandis Gordon)
A few months ago, UCLA School of Theater, Film and Television graduate students Merlin Camozzi and Rick Perry were announced as the 2014 Green Ribbon Panel Award winners, the highest award for the Sprite Films competition, for their short film "What We Need."
The minute-long short follows a group of musicians and their journey from jam sessions to commercial success and will be screened in select theaters nationwide.
As a prize, Perry and Camozzi were given the chance to meet with and be mentored by seasoned director Ivan Reitman of "Ghostbusters" and actor Michael B. Jordan, star of "Fruitvale Station." The Daily Bruin's Aalhad Patankar spoke with Camozzi about the film's success, his experience meeting with Jordan and Reitman as well as his plans for the future.
Daily Bruin: Your short is about the rise of a music project from a loose collaboration to commercial success. How does it feel to see your own project follow the same path, from idea to first-place winner?
Merlin Camozzi: It's really cool. … My piece was about what I'm trying to do that everyone's trying to do, which is create something and get it out there in the world. To have that happen, and have it be successful and to have the brand be really pleased with it is super cool. They're putting it in the theater, and they're trying to find other opportunities. They played it for the BET Awards recently, which is cool because as a filmmaker, I want people to see my work and see what I made.
DB: As a winner of the competition, you also got to work with two huge Hollywood professionals, Ivan Reitman and Michael B. Jordan. What was that like?
MC: Personally, I was going through a period earlier this year where I was feeling really discouraged about filmmaking and just kind of feeling like there's a lot of static in the system … a lot of stuff that feels really inauthentic to me, and I was just feeling cynical.
That's why it was so awesome to go through this experience and (be with) people that are at the top of the game, in terms of filmmaking. They're very thoughtful, very analytical and very open to new ideas. It's reinvigorating to be around people who are making work in a way that is very similar to the way I feel I make work, which is a very thoughtful, very open process.
DB: Can you share some of the most important advice that you got from the two?
MC: One of the things that really struck me was (when) Michael B. Jordan was talking to me about working with directors, and what works as an actor, and he was saying it's all about the director really working collaboratively with the actor – it's a team sport essentially. That's something I think is really true, and it's one of my favorite things about working with actors.
The other thing to me was authenticity. Both of these guys hit that over and over, how hard it is to be real to your own voice, and just try to put as much of your authentic world into your work, and that's something that will really connect with your audience.
DB: What direction do you want to go in film?
MC: I want to do a lot of different things. Right now, what I'm really hoping for is that I can use this as a platform to do more advertising stuff. I learn so much from everything that I make, that I just want to be making stuff as much as possible. And advertising is fun; like with my own personal projects, I can shoot anything – there are really no boundaries for what I might want to do. But it's kind of fun to have boundaries and have guidelines as to what to do and to try to be satisfying someone else while still getting to exercise my creative vision.
And of course eventually, I want to make my own work and make TV dramas and thrillers that I find satisfying.
Compiled by Aalhad Patankar, A&E; senior staff.