Congress members urge UC to continue funding Lick Observatory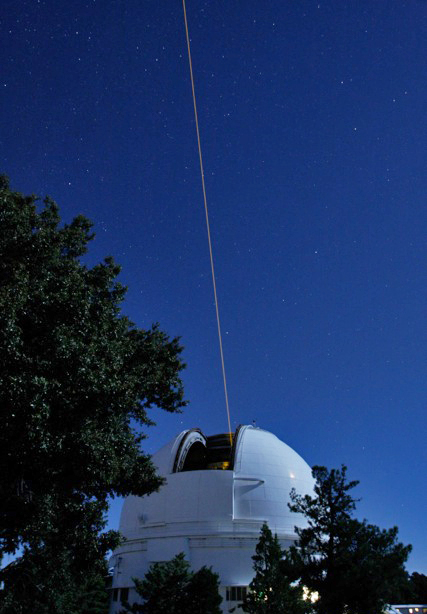 Several members of Congress joined a number of people calling for the University of California to continue funding to the University's oldest observatory, which is set to lose all UC funds by 2018.
Courtesy of Elinor Gates
April 25, 2014 12:52 a.m.
Thirty-five members of Congress from California have signed a letter released to the public on Wednesday, urging the University of California to keep funding the Lick Observatory.
The Lick Observatory, located on Mt. Hamilton near San Jose, is a UC-owned and operated facility that houses nine telescopes, five of which are currently used for research purposes.
Despite protests from University researchers and astronomers, the facility is set to stop receiving UC funds after 2018.
The letter, addressed to UC President Janet Napolitano, responds to an earlier one Napolitano sent in March explaining the reasons behind defunding the facility – namely, that astronomers are using the observatory less.
The UC Observatories Board, an umbrella body that manages systemwide research and funds for astronomy, recommended that the UC Office of the President use its funding for Lick to funnel resources into newer facilities. The University is financially invested in the W. M. Keck Observatory in Hawaii, as well as a new $1.2 billion planned Thirty-Meter Telescope.
As a rebuttal to the UC's claims, the letter cited current research opportunities at the observatory to justify why it should continue to receive UC funding.
"Unlike your description of an unimportant facility with declining use and privately held instruments, Lick in fact gets very similar usage to the Keck Observatory, with scientists from all eight UC campuses with astronomy programs," members of Congress said in the letter.
The letter also stressed that defunding Lick would disrupt federally-funded ongoing research at the observatory, while also possibly damaging the University's reputation for continuing quality research.
"An even more worrisome consequence of UC's proposal to cut support would be if granting agencies perceive this action to raise doubts about the future ability and commitment of the University as a whole to maintain its research investments," members of Congress wrote.
Rep. Henry Waxman, who represents California's 33rd district, including UCLA, was among the members of Congress who signed the letter.