UCLA alum Meb Keflezighi wins Boston Marathon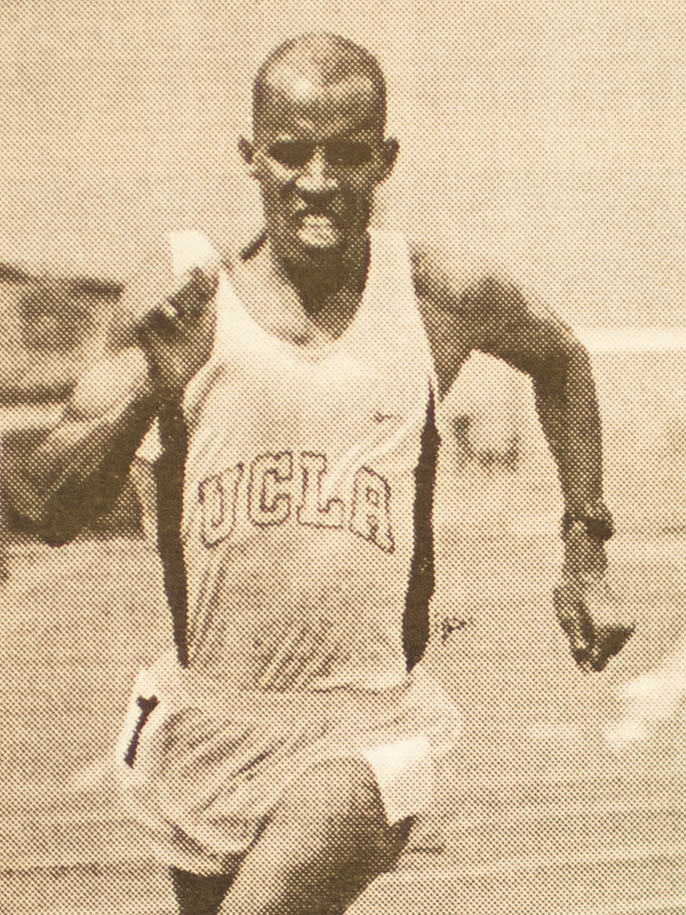 Meb Keflezighi won four national titles and 12 All-American honors during his four years at UCLA. (Daily Bruin file photo)
April 22, 2014 12:20 a.m.
Meb Keflezighi has made a habit of setting new standards.
His silver medal finish in the 2004 Athens Olympics marathon was the first for an American man in 28 years. His first place finish in the 2009 New York Marathon was the first for an American man in 27 years.
Monday, Keflezighi, a UCLA alumnus, won the Boston Marathon, becoming the first American man to do so in 31 years. Keflezighi's time of 2:08:37 was 11 seconds faster than the second place finisher, Wilson Chebet from Kenya, and 31 seconds faster than Keflezighi's previous personal best.
While it was Keflezighi's fastest time, his coach, Bob Larsen, said he considered this the pinnacle of Keflezighi's career for different reasons. After the bombings at last year's Boston Marathon, being an American and winning this year, with the added attention on and emotion of the race, made the victory particularly special.
"We got to put it right up there at the top," Larsen said. "This maybe surpasses any other moment in his tremendous sports history."
The added emotion impacted not just the fans, but Keflezighi as well. As the phrase "Boston Strong" becoming a growing symbol of healing for the people of the city affected by last year's bombings, Keflezighi tapped into that strength during his race.
"He dedicated this race to the people that were affected and to Boston and put the names of the people who were there, who were affected by the bomb, on his number that he was wearing and dedicated the race to them, thought of them when the going got tough, when people were trying to chase him down," Larsen said. "For him to pull this off … it inspired a whole lot of people and he was very, very emotional when he came across the line, everybody jumping up and down yelling, 'USA.'"
Keflezighi needed strength just for his career to reach this point.
Born in Eritrea, he and his family immigrated to the United States to escape the violence of Eritrea's war for independence from Ethiopia and for a better life for him and his 10 siblings. Larsen, who was also Keflezighi's coach at UCLA, was impressed with the family and extended a full scholarship offer for Keflezighi to run for UCLA, a rarity at the time, when very few scholarships were available, with most runners getting either half scholarships or nothing at all.

But Larsen offered the scholarship with the intent to help the entire family, not just because of Keflezighi's athletic abilities. Larsen didn't initially project the international success Keflezighi would have, instead seeing him as simply "a good collegiate runner."
Keflezighi's collegiate success began to change Larsen's mind however. In 1997, Keflezighi won four NCAA titles – the indoor 5k, outdoor 5k, outdoor 10k and the NCAA cross country championship – spanning from the track and field season in the spring to the cross country season in the fall.
After graduating from UCLA in 1998 with 12 All-American honors, Keflezighi took the final step toward becoming an American, earning his citizenship.
From there, the real work began. Keflezighi continued to train with Larsen after college, beginning a rigorous process to catch up to the world's top runners. Their main training involved running in high altitudes, building strength and speed in adverse conditions.

20 years later, Larsen and Keflezighi are still training together. And at nearly 39 years old – his birthday is May 5 – Keflezighi is still proving people wrong, becoming the oldest person to win the Boston Marathon since 1931.
"An American is doing it again at age 38, showing people what's possible by doing all the little things – all the stretching, all the strengthening, all the massage therapy and all the altitude (training), just everything to pull something like this off," Larsen said. "We're savoring every single minute of this."
From Eritrean refugee to UCLA national champion to winner of one of the world's most prestigious marathons, Keflezighi has come a long way.
"It took a long time, but by his grit and determination he did all that and became a competitor," Larsen said. "And he became one of our greatest international runners."
Compiled by Kevin Bowman, Bruin Sports senior staff.