'Titanic' musical embarks on stage through UCLA's Hooligan Theatre Company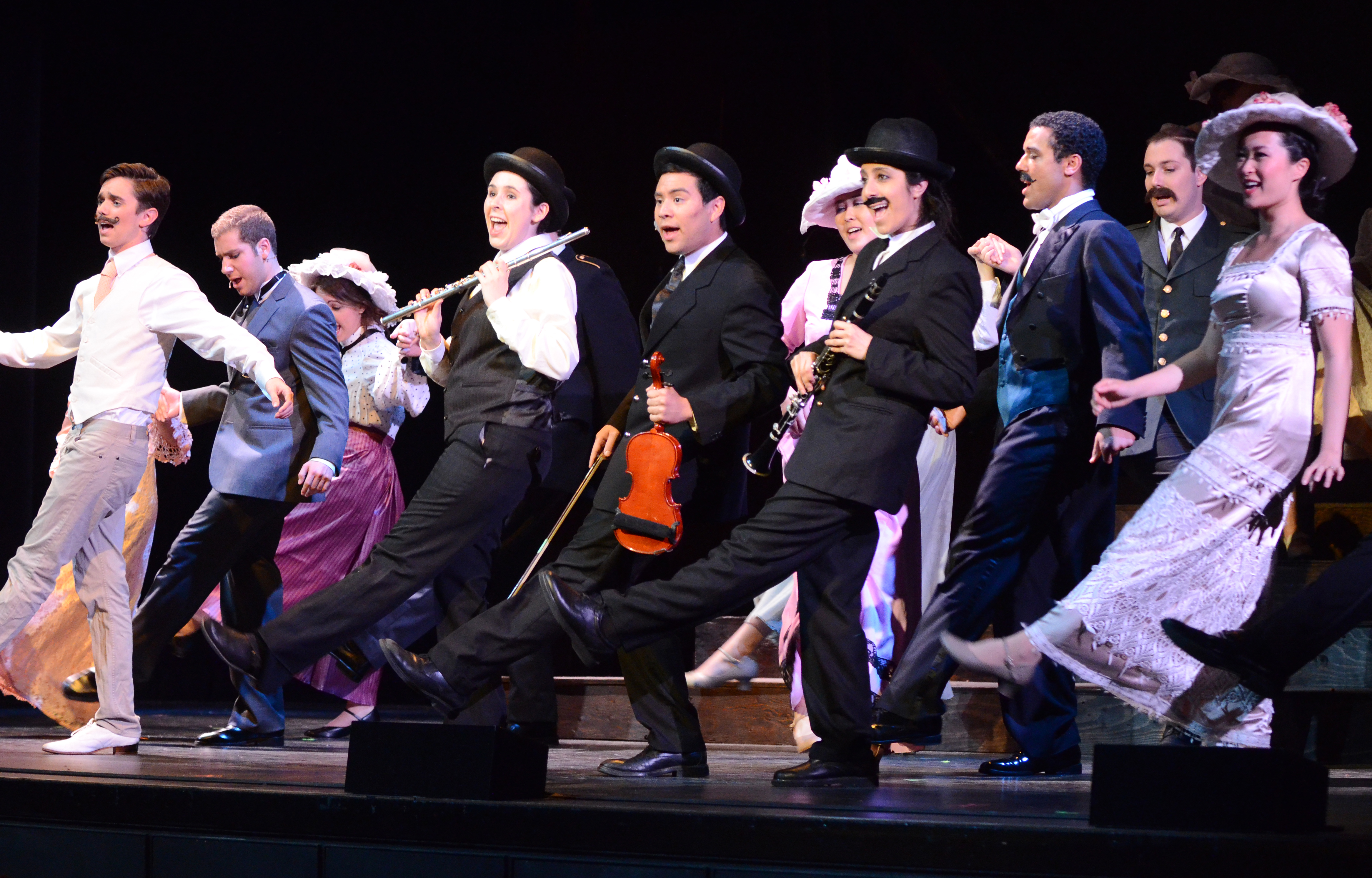 "Titanic"
Friday, 8 P.M. Freud Playhouse, FREE
It's the ship that launched a thousand theatrical retellings.
Friday night in the Freud Playhouse, UCLA's Hooligan Theatre Company opens its production of the Tony Award-winning musical "Titanic." The musical version highlights different passengers' vantage points during the catastrophe.
The cast, composed of almost 40 people in a wide range of majors, fundraised for the entire production themselves in order to afford the $40,000 cost of renting the Freud alone as well as $20,000 to go toward design components of the production. This restrictive budget led third-year theater student and scenic designer of "Titanic" Sheiva Khalily to resort to creative measures, such as the use of projectors as scenic components, when designing the set.
"The ship has to sink and we couldn't afford hydraulics to actually make a ship sink," Khalily said. "So we were thinking of how to do it, and we realized (the play) changes location a lot. Additionally, because the cast and a lot of the ensemble are playing multiple roles, I wanted to make it more clear as to where they were so I decided to use projections."
Khalily was able to borrow two projectors from a friend, saving production money while making "Titanic" the first Hooligan production ever to use such visual media effects.
"One of my favorite parts is watching the director's face light up when you tell them what you're going to do with their small amount of money," Khalily said.
Because the Hooligan Theatre Company is composed of a majority of non-theater students, its productions have the opportunity to feed off the various backgrounds each of its members brings.
"The director of 'Titanic' is a history major and this time period is his focus," said fourth-year linguistics student and producer Juliana Scott. "Having that brings a real passion for understanding and developing the characters realistically, rather than just taking on an (artistic approach) to the piece. We made 42 historically accurate life jackets."
The musical's diverse cast brings students majoring in many different subjects together in their shared love for theater, in some instances even providing UCLA students with their debut performances.
"We have at least five cast members who have never been on stage before," Scott said. "This is their first opportunity to perform, and seeing their love blossom is really thrilling."
Scott cleared the common misconception that Hooligan's production of "Titanic" the musical is the same as the movie version with Kate Winslet and Leonardo DiCaprio.
"It's about the ship itself," Scott said. "As well as a lot of little characters who all come together and they each break your heart in the end. There will be tears. The actors cry."
Josh Briggs, a first-year undeclared humanities student and actor in the production, elaborated on the humanizing aspect of the piece.
"You get a glimpse into a bunch of people's lives: first class, crew, third class, second class, and how they all intermix," Briggs said. "By the end of the show, after the ship is sinking, it doesn't really matter. We're all humans."