A future undocumented: Students face legal hurdles and low job prospects following graduation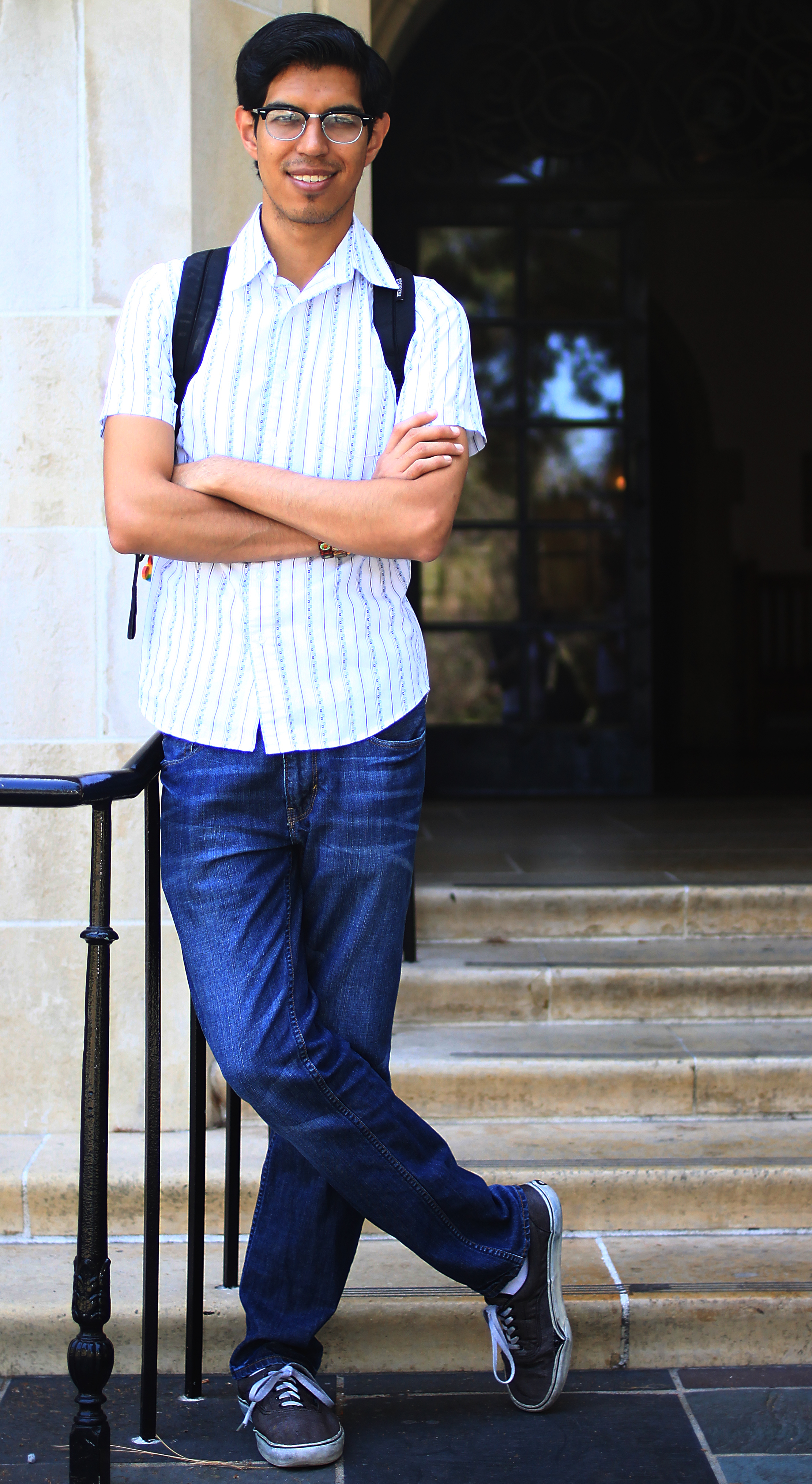 Fourth-year psychobiology student Carlos Hernandez graduates this weekend. However, with an undocumented status, he faces grim job prospects.
This article is part of the Daily Bruin's Graduation Issue 2012 coverage. To view more multimedia, galleries, and columns, visit http://dailybruin.com/gradissue2012
Among the mass of students waiting to hear their names read out during commencement on Saturday will be Carlos Hernandez.
As the undocumented student walks before the crowd at graduation and fixes his tassel, he will stand at the threshold of a future dulled by uncertainty.
The psychobiology student, who hopes to work in the medical field, does not have a job or internship waiting for him after college.
Hernandez has lived in the United States for more than 10 years, but without documentation, he is barred from legal employment.
He is one of many undocumented students who, despite moving to the country with their families to access better opportunities, will soon find themselves with a degree and no job.
The 1986 Immigration Reform and Control Act requires people to provide a social security number or prove they are legally authorized to work in the United States, said Kent Wong, director of the UCLA Center for Labor Research and Education.
"It's a very challenging job market generally "" for undocumented students it's even worse," Wong said. "Some will work in the underground economy, some will work in fast food, where frequently the requirement for showing documentation is much more lax."
Hernandez is currently looking for a job. If he does not find one soon, he said he will have to postpone his plans for graduate school and move back to his home in Orange County.
"I feel a little lost," Hernandez said.
Having relied on his parents to pay for his tuition for four years, Hernandez said he feels guilty about the sacrifices they made to allow him to attend UCLA.
He does not know how he will get a job where he can live up to the degree he earned.
"I see how hard (my parents) work, and I want to be able to return the favor," he said. "I need to be able to give back to them later on, no matter what."
Hernandez, like many other undocumented students, said he has not been able to apply for citizenship because he is not related to any citizens who can petition for him.
The federal DREAM Act is one way these students may be able to get citizenship and legal employment, Wong said. The act would allow undocumented individuals to obtain legal status by completing two years of college or serving in the military.
The legislation did not pass in the Senate, but has emerged as an issue of debate in the upcoming presidential elections, he said.
Fifth-year anthropology student Linett Luna has been in the process of legalization since she was 10 years old.
"It's an incredibly long process that can take up to 20 years," Luna said. "It's a waiting game, and everyone wants it, but I can't afford to stop my life and just wait. I have to keep focusing on other things."
After graduation, not only will she have trouble finding a job in her preferred field, education, but she must also find an employer who is OK with her undocumented status, Luna said. She is currently looking into various research programs that could employ her.
"I'm open about my status, and it doesn't embarrass me, but a lot of doors have been closed because of it," she said. "It's limiting in many ways, which is frustrating when I feel like I haven't done anything wrong."
But Sofia Campos, a fifth-year international development studies and political science student, said she is not relying on the DREAM Act passing as her only pathway to a job.
She noted students have the option to work with limited liability corporations and independent contractors, or start their own businesses.
"It will push us to our limits, but we have to be more creative in how to go about getting jobs," Campos said.
Campos is one undocumented student who does have work lined up after graduation.
She will be working as an unpaid intern with the UCLA Center for Labor Research and Education, where she will receive a $5,000 scholarship at the end of the summer, she said.
Postgraduation, some undocumented students plan to continue with their studies. Graduate school, however, requires additional expenses "" and in some cases, a paying job.
One student encountering this situation is Edna Monroy, a fifth-year sociology and Chicana and Chicano studies student, who works as a fast-food employee to help pay for college. She said she is looking for better employment because she is tired of getting paid minimum wage.
She does not like the prospect of having to return to minimum wage jobs to pay for graduate school, she said, but acknowledges that her possibilities are limited.
"I need to move on career-wise," Monroy said. "I need a stable job to get through (graduate) school."
Paying for graduate school is only one of the problems Leslye Osegueda faces, a third-year political science student who wants to go to law school in the fall.
Osegueda said she is concerned that even after attaining her law degree, the question of employment in her professional field of choice will remain.
"I can't worry about everything right now, though," she said. "I have to take things one step at a time."
Likewise, Monroy said she can't let her life revolve around the uncertainty of life after graduation.
"What if I can't get a job and have to move back home, or I can't pay for graduate school? What if my family gets deported?" Monroy said. "I can't afford to constantly think about these "˜what-ifs.'"