Former patient starts Christopher Murphy Foundation to assist the uninsured in L.A.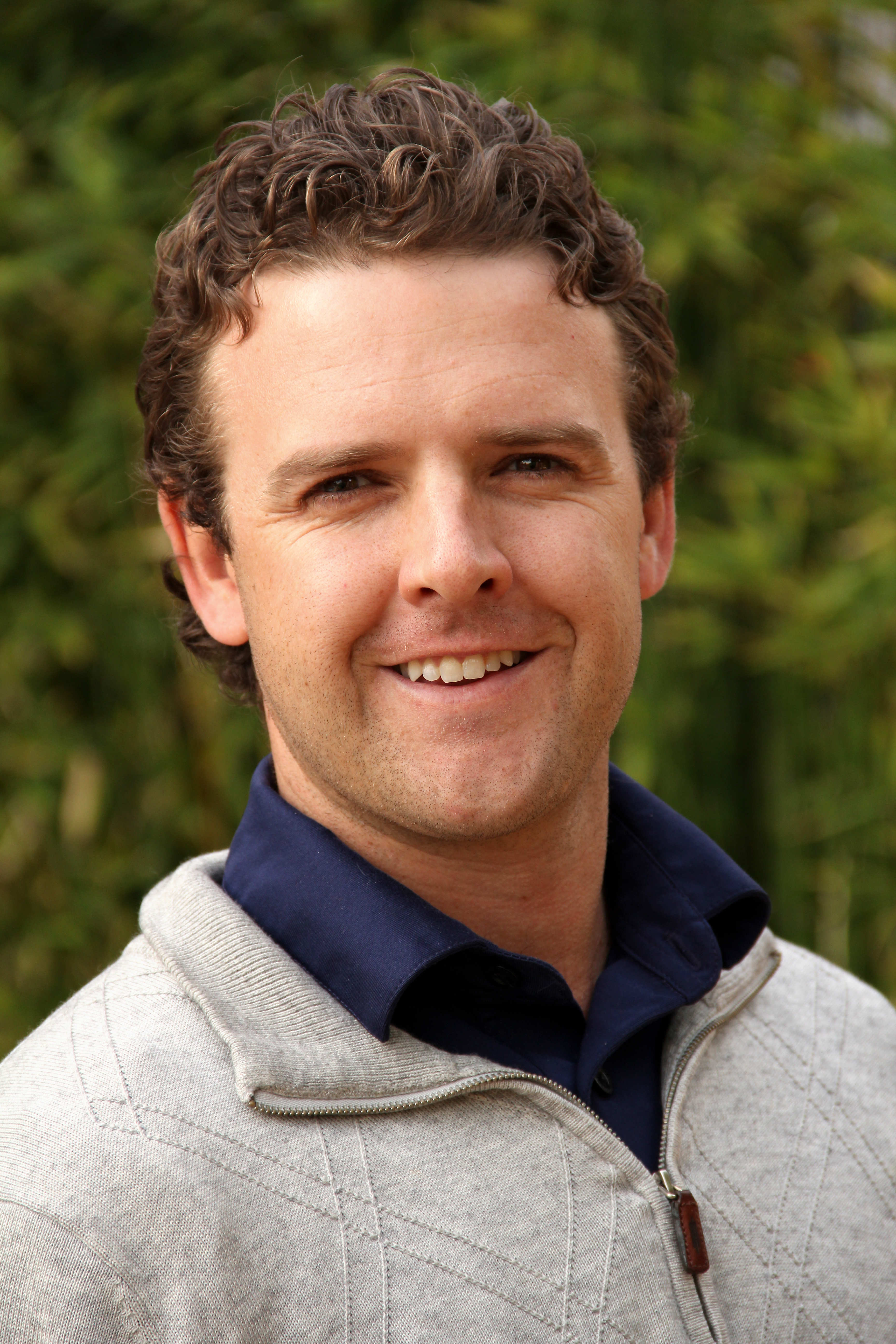 Christopher Murphy received medical treatment at UCLA in 2011.
Courtesy of Christopher Murphy
During his first battle with thyroid cancer, Christopher Murphy had to pay his medical expenses out of his own pocket because he lacked health insurance.
The operation saved his life. Three years later, he decided he wanted to help others in his position.
In February, the Christopher Murphy Foundation donated $25,000 to the UCLA endocrine surgery program to assist uninsured patients, or simply patients who are struggling monetarily, in paying for their operations.
It was the first time UCLA's endocrine surgery program had received a donation to help uninsured patients, said Dr. Michael Yeh, associate professor of surgery at the UCLA David Geffen School of Medicine and chief of the endocrine surgery program.
"The relationship this foundation has with UCLA and Dr. Yeh is amazing, because now patients who come in without health insurance can get the help they need. … All the money goes right into their hands," Murphy said.
In 2007, Murphy had landed his dream job at the Los Angeles Country Club. As a golf professional, he would teach golf and run most of the golf operations of the club.
But before he could secure the job, Murphy was required to pass a routine physical exam, something he initially didn't think would be a problem.
He had never been hospitalized and his medical history was clear of any issues, so Murphy wasn't worried about the examination going into it.
During the test, however, his doctor noticed an unusual lump near the bottom of his neck. After further tests, Murphy was diagnosed with thyroid cancer.
The thyroid is a butterfly-shaped organ in the lower portion of the neck, and its primary function is to make the thyroid hormone. The thyroid regulates the body's metabolism.
There are usually no symptoms for thyroid cancer besides a bump on the neck, Yeh said. Fortunately, patients have a high rate of survival after surgery, he added.
Murphy underwent an operation to remove his entire thyroid at St. John's Hospital in Santa Monica. Without health insurance, the bill was costly.
"I not only had to worry about the cancer, but also the expense of the surgery and all the testing," Murphy said. "It was really stressful."
Murphy had been cancer-free for three years when, after a checkup in 2011, doctors realized Murphy's cancer had returned.
But after the scare of the first operation, Murphy now had health insurance.
Soon after the second surgery with Yeh at UCLA to remove the recurring cancer, Murphy established the Christopher Murphy Foundation to financially assist uninsured patients with thyroid cancer.
Memories of his struggle to finance the operation without insurance encouraged him to set up the foundation to help others in similar situations, he said.
Through charity golf tournaments Murphy has helped host in the past year, the Christopher Murphy Foundation has raised more than $100,000, which he hopes to give to various medical facilities throughout Los Angeles, including UCLA.
Murphy wanted to make sure his philanthropic donation went directly to patients, Yeh said.
Even before the donation, Murphy reached out to potential beneficiaries of the program about what he was trying to do.
Deborah Turobiner, a stay-at-home mother who resides in Calabasas, was diagnosed with thyroid cancer last year.
Although she had health insurance, Turobiner was forced to pay $7,000 out-of-pocket for the surgery.
She said it was money that her family couldn't afford to pay at the time.
"We have three kids, and we didn't plan to spend $7,000," Turobiner said. "It was a lot of money."
After hearing about Turobiner's circumstances through a friend, Murphy called Turobiner to tell her about his foundation.
He told Turobiner he would like her to be the first beneficiary of the program, she said.
"The foundation was wonderful; we forwarded them the medical bills … they were able to take the bills right off our shoulders," she said.
"It takes a special person to want to start a foundation to help out people who were in a similar situation he was in," she added.
The foundation has also recently agreed to help Iraj Lashkary, a percussionist for a local Persian musical band who said he does not have health insurance because he can't afford to pay the premiums.
"$400 to $500 a month is like a car payment," Lashkary said with respect to the costs of a plan.
Murphy's donation is a first step toward helping people in these situations, Yeh said.