UCLA student-athletes deserve greater compensation as generators of school revenue and pride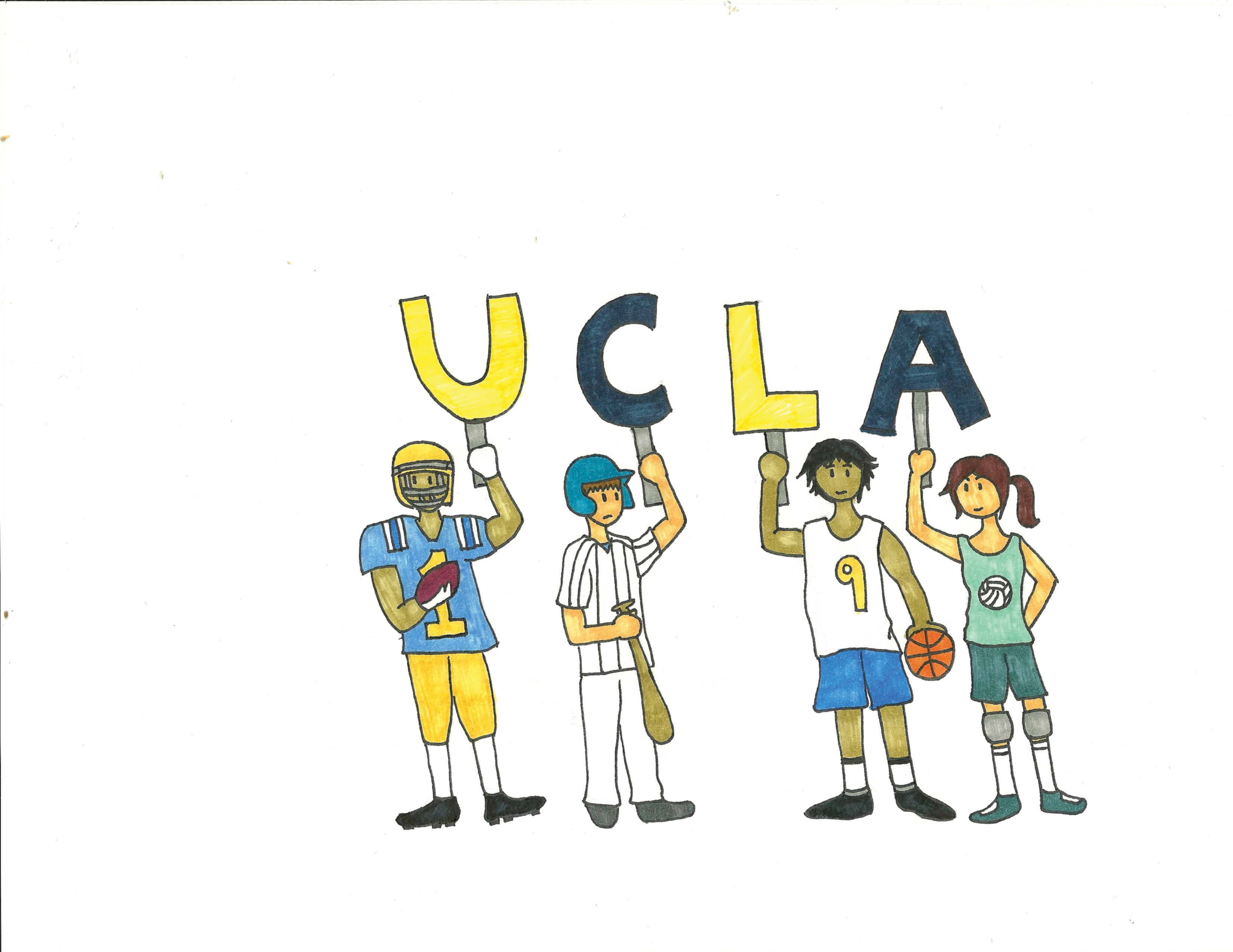 February 2, 2012 12:14 am
March Madness, college fantasy leagues and the ESPNU channel all indicate that college sports are a significant aspect of American culture. Men's NCAA basketball and football, both considered revenue-generating sports, are particularly lucrative. And universities and corporations have been capitalizing on the business.
Yet, in an ironic twist, the student-athletes supplying the entertainment and millions in revenue for the two sports reap the smallest rewards from their success. Current compensation is inadequate, and men's basketball and Football Bowl Subdivision players (those on teams participating in the Bowl Championship Series) should enjoy increased remuneration from UCLA.
The advantages of such a revision are substantial, benefiting the athletic and the academic departments.
Larger compensation packages for student-athletes is a controversial topic. Presently, all student-athletes are compensated with an athletic scholarship, but the varying amounts awarded between sports can't be ignored. The disparity may be upsetting for other student-athletes.
Mia Hamano, coxswain of the women's rowing team and a third-year psychology student, says providing everyone on her team with a full scholarship is impossible. Meanwhile, the NCAA mandates that FBS football and men's basketball players at the Division I level receive full scholarships: room and board, tuition and books.
Unfortunately, there is currently not enough money to go around. But consistently winning FBS football and men's basketball teams will more efficiently raise money "" money to share with the rest of the athletic department.
The most pronounced criticism may be that student-athletes receive any compensation at all, especially when there are students barely surviving on limited financial aid. Harsh as I may sound, besides the tuition a student pays, he or she does not provide revenue anywhere near the level of men's basketball and FBS players for the school. Granted, students have high future earnings potential and may be devoted donors later.
But these student-athletes in revenue-generating sports are worth considerably more than their scholarships.
Drexel University and the National College Players Association recently calculated the fair market value of the average college men's football and basketball player: $121,048 and $256,027, respectively.
However, in-state players at UCLA receive only around $50,000, while out-of-state players are awarded about $70,000, according to Jeff Locke, punter and kickoff specialist for the UCLA football team and a fourth-year economics student.
Some may believe tuition money would fund the increased compensation. However, increased compensation would be taken from the revenue the FBS football and men's basketball teams earn for UCLA, not tuition revenue.
The benefits of increased compensation would be plentiful. Recruiting would improve. First-rate talent produces victories, and victories generate school spirit and profit. UCLA could use this money to address budget cuts.
UCLA also needs the morale: Under former coach Rick Neuheisel, attendance at football games dropped by a dismal 25 percent.
Pride in the blue and gold will manifest itself in more donations from boosters, happy alumni and revenue from rising ticket and merchandise sales.
And the Wall Street Journal affirms football affects a school's bottom line; its analysis concludes that revenue rankings directly mirror game results.
Schools comprising the Big Ten and Pac-12 assembled near the bottom of the list. UCLA, a Pac-12 school, earned $22.2 million in football revenues during the 2009-2010 season "" less than 1 percent of the total campus revenue that year "" leaving us in 34th out of 45. In UCLA's case, there is still a hefty profit to be made.
In October 2011, the National College Players Association released a five-point petition for college sports reform. Among them is an "educational lock box" providing athletes with money upon completing their degree.
This incentive is imperative "" among athletes, men's basketball and FBS football players have the lowest national average graduation rates, said Locke. Players may leave prematurely to become professional athletes, because a large paycheck is more attractive than the "no pay" rule characterizing amateur sports. And a higher graduate rate will ultimately improve our national ranking "" a boost UCLA needs ensuing its shameful drop behind USC in U.S. News Rankings.
UCLA is academically impressive, but its glowing athletic history regularly garners national attention and fosters pride among former, current and prospective Bruins. Sans our men's basketball and FBS football players, UCLA would not be the prestigious institution it is today.
Email Lee at [email protected] Send general comments to [email protected] or tweet us at @DBopinion.