Book-signing to feature 13-year-old UCLA student Moshe Kai Cavalin's autobiography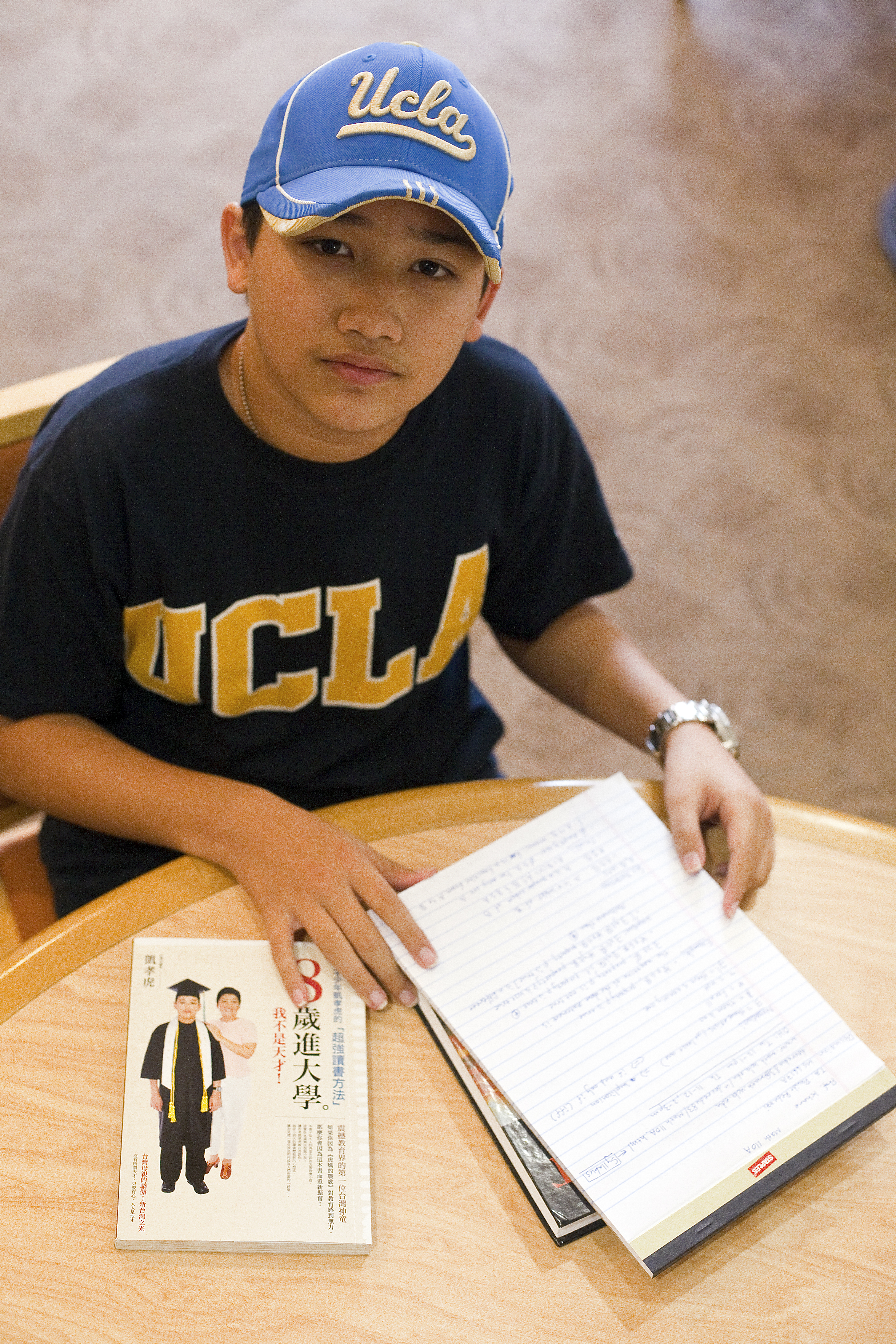 Fourth-year mathematics student Moshe Kai Cavalin, 13, will be holding a book signing on Thursday at Ackerman Union for his autobiography, which is a best seller overseas.
Book signing with Moshe Kai Cavalin
When: Thursday, 11 a.m. to 2:50 p.m.
Where: Ackerman Union, Room 3517
A best-selling autobiography is not what you'd expect from a 13-year-old.
But fourth-year mathematics student Moshe Kai Cavalin repeatedly defies expectations.
Cavalin became the youngest college student in the United States at age eight, when he began taking classes at East Los Angeles Community College. He started writing his autobiography when he was nine.
After transferring to UCLA in 2009, Cavalin continued to add to the book, which he finished last year. He found a publisher in East Asia this summer. The book is now a best seller in Taiwan, Singapore and Malaysia.
Its title translates in English to "We Can Do," to convey his belief in hard work as a path to accomplishment. Cavalin, now 13, said he ultimately hopes to inspire his peers to focus on their education.
"I wrote this book to show readers that I am not a genius. They too can accomplish the same things as I have in my life so far," said Cavalin, a talkative teen who also plays soccer and scuba dives.
A book-signing event with Cavalin will take place in Ackerman Union on Thursday. The book is currently only available in Chinese manuscript, though Cavalin is looking for a publisher for an English version. He said he plans to self-publish by December if all else fails.
The book documents Cavalin's journey as the nation's youngest college student, and provides commentary and tips for being successful.
Cavalin also gives advice to parents on how to foster a loving relationship with their child based on his personal experience with his own parents.
Cavalin was born in the Los Angeles area. Growing up, he watched some of his peers join gangs.
"It was upsetting to see kids becoming involved in gang activity because they were just wasting their time," he said.
Cavalin began reading and solving math problems at 3 years old. He earned his associate's degree by the time he was 11.
Around the time he entered community college, Cavalin began receiving emails from around the world, asking about his strategy for success.
These experiences inspired him to write, he said.
"The college experience has helped me become more mature and I think you will be able to see it in my writing," he said.
For Cavalin's parents, this new book is one more achievement to be proud of. His father, Yosef Cavalin, said he never thought Moshe Cavalin would publish his book.
"This was his dream," Yosef Cavalin said.
Moshe Cavalin's supporters also include the UCLA Chinese Students and Scholars Association, the organization that is hosting Thursday's book-signing. Cavalin has been a member of the association for about two years, often playing the piano at events.
Jia Liu, president of the Chinese Students and Scholars Association and a neuroscience graduate student, said the book encourages parents to take a vested interest in their child's education and gives students tips on how to push themselves academically.
"Reading this story helped me realize that if Moshe can succeed at such a young age, so can I," Liu said.