Joan Nelson, retired associate dean and advisor, dies from cancer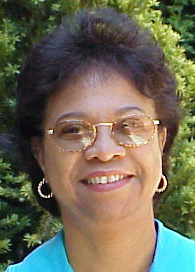 Joan Nelson, retired associate dean of students and long-time adviser to numerous honors societies, died Sunday after battling cancer for several years. She was 68 years old.
As a 30-year veteran of the Student Affairs department, Nelson dealt with issues of student conduct and helped students find their way through the bureaucracy of the university until her retirement in June, said Robert Naples, associate vice chancellor and dean of students.
"We talk a lot about "˜students first' as our philosophy, and she really lived that," he said. "She really made students feel like they mattered and that they were successful here."
In addition to her work with students, Nelson also developed strong personal relationships with various departments, faculty members and Student Affairs units, which gave her a diverse understanding of the university. This wealth of knowledge was often used by members of her department.
"She was really a mentor to younger staff," Naples said. "She was a real voice of reason."
Colleagues spoke of Nelson's welcoming and inclusive personality, which was seen in her desire to create a family environment in the workplace.
In conjunction with her work for the dean of students, Nelson also served as an adviser to honor societies like Alpha Lambda Delta, Phi Eta Sigma and the Golden Key International Honour Society.
As adviser, Nelson made sure the society was organized and efficient in her own motherly way.
"You felt like you were in (her) family," said Seira Santizo, a UCLA alumna and former honorary members chair for Golden Key. "It was always a welcoming feeling. She treated us like her own children."
With her friendly and warm personality, as well as her positive attitude, club officers said she never showed signs that she was battling cancer or felt poorly because of the chemotherapy.
Throughout her illness, Nelson continued to provide resources for the club and attended many of their service projects, sometimes serving alongside her students, said Jacqueline Nguyen, a UCLA alumna and former external vice president of Golden Key.
She added that Nelson always wanted to stay abreast of the group's activities and attended officer meetings as well as regional and international conferences.
Nelson's diligent advising did not go unnoticed. She was awarded the Distinguished Service Award from Phi Eta Sigma and was named president of the national Golden Key International Honours Society, said Debra Geller, chief administrative officer of student and campus life.
In addition, Nelson was recently awarded an excellence award, the highest honor of Golden Key, Santizo said.
"It was beautiful to see her walk (up) and receive (the award)," she said. "Everyone at Golden Key loved her."
Nelson was born in Philadelphia on Oct. 1, 1942. An only child, Nelson attended Girls' High in Philadelphia before continuing her education at West Chester University with a major in special education. During her freshman year she met Berky Nelson, a man who would eventually become her husband of 46 years.
After receiving her master's degree from Temple University, Nelson went on to teach and work at various educational institutions, including Dartmouth College, before eventually coming to UCLA with her husband in 1980.
She is survived by her husband, Berky Nelson, and by her two sons Christopher and Berk.
A funeral service for Nelson will be held in Philadelphia this month, and a memorial service will be held on campus at a later date.